Hey guys! I am back with my final post about our Carnival cruise and I could not be more thrilled to talk about this last topic – Cruise Photography! I did quite a bit of research before going just so that I would know what to expect in terms of scenery, shots I wanted to get, and what would be the best lens to bring. I brought my big camera (Canon 5D Mark II) and my most versatile lens (it's the 24-70mm) but in hindsight, I think it would have been a great opportunity to rent a lens or borrow a smaller, more manageable waterproof camera. Just putting that out there in case you are packing for your cruise 🙂
Ok so here is my list of must-have's when it comes to cruise photography.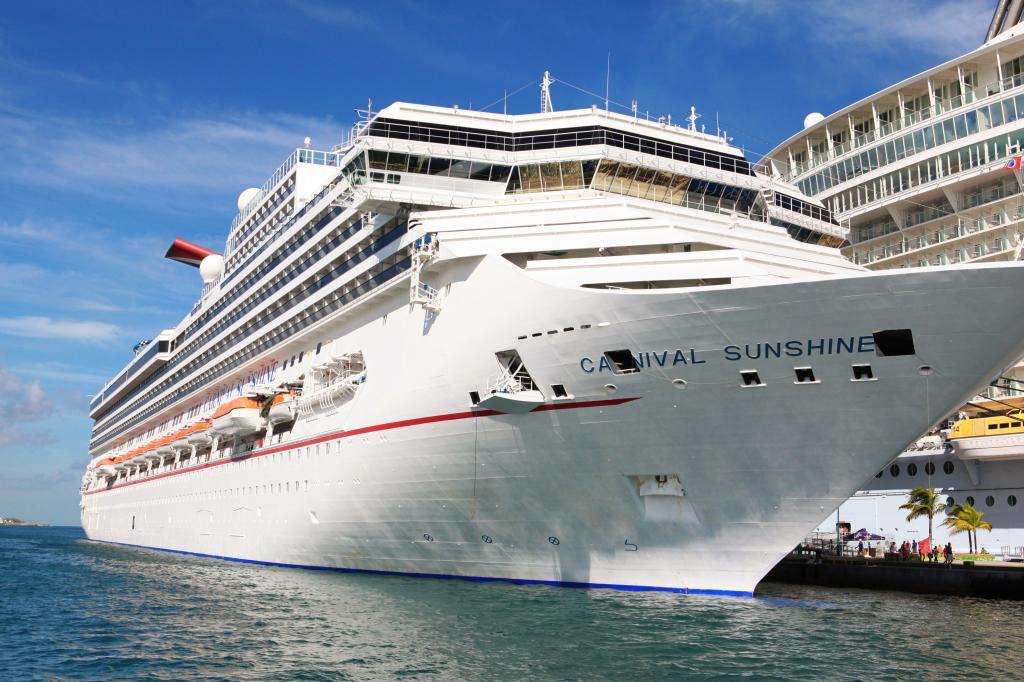 THE SHIP
Don't forget to take the shot of the ship when you get the chance. Most of the time the ship is at port with other ships and you might not have a good angle later so if you get it out of the way early, you can cross that off your list. Make sure you get any fun shots of favorite amenities on board too!
THE DESTINATIONS
Cruises are like packing four vacations into one so don't forget to shoot every single different destination. Later on I knew I would be telling a story to my family about how each place was different. I am so glad that I got pictures of each destination so that they could really understand the difference between  Nassau's blue turquoise water and the blue bright turquoise water of Grand Turk. Remember that every picture is a page in the cruise story!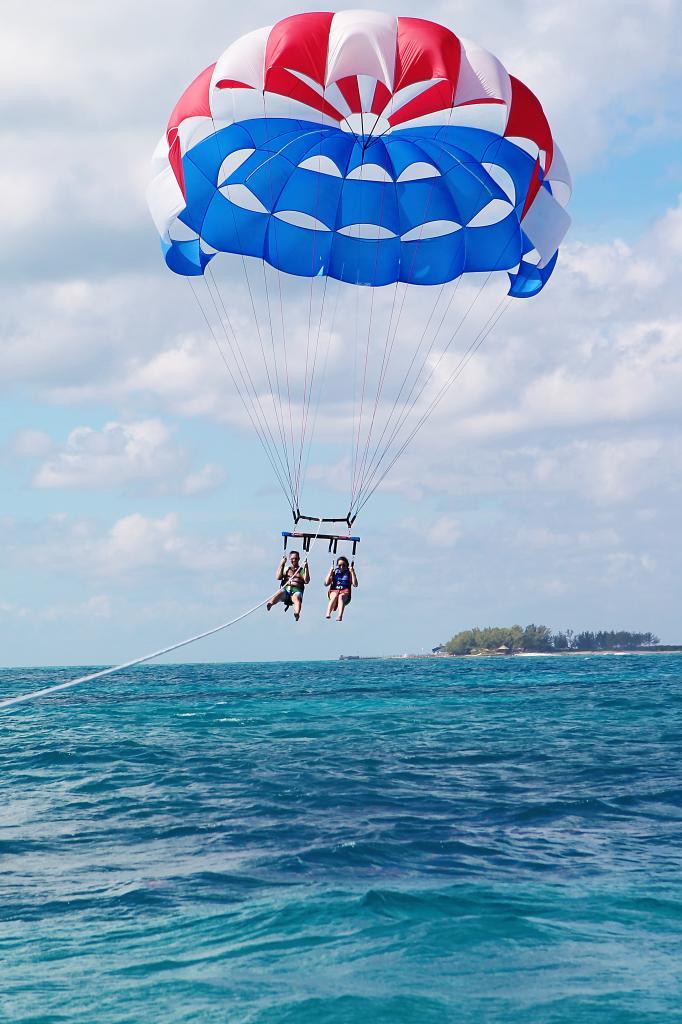 THE EXCURSIONS
This goes without saying but I am gonna say it anyway….take a picture of the stuff you do. I handed my camera over to a complete stranger to take pictures of us parasailing and then later we switched for his sky high adventure. Most folks know how to push a shutter button so set it up on auto if you are afraid that it won't be in focus.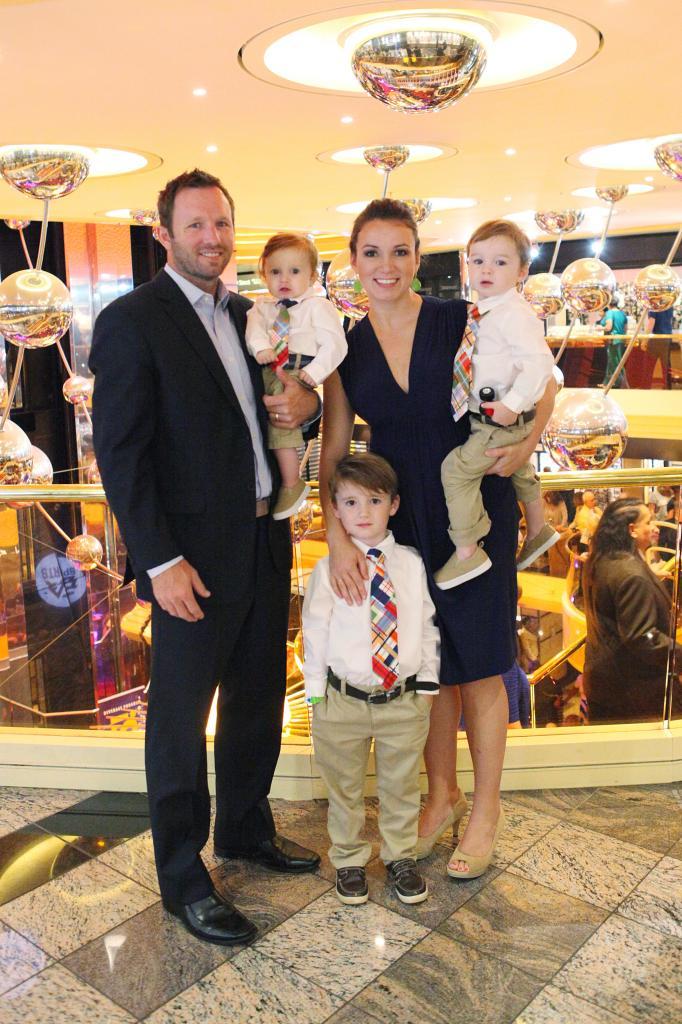 ELEGANT NIGHTS
You want to know how many times I wear heels in my real life? Um…like….once a year. On the cruise, we had two different dressy nights in the dining room and it was a great opportunity to snap some group shots. There will be a ton of different backdrops and photographers on the ship who are willing to get the perfect picture of you and your clan too…all you have to do is say cheese! I thought they were very affordable (we bought two different dressy shots) and they ran about $20 each.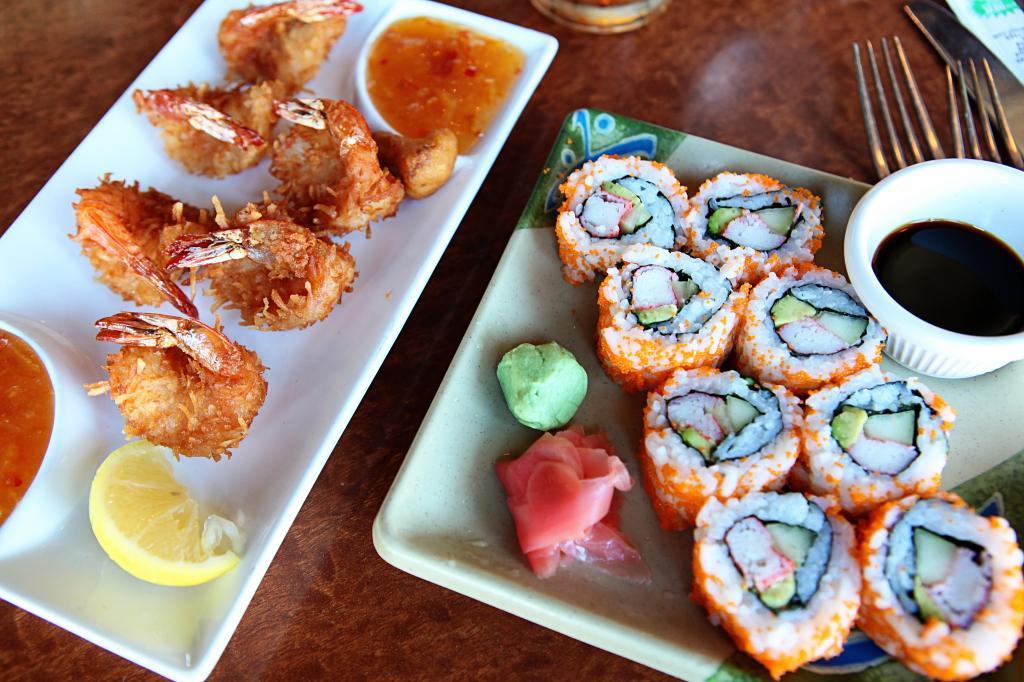 DETAILS
Whenever at port, make sure you get the big adventures and the small ones. This includes details of restaurants, food, signage, shopping areas, anything that strikes your fancy. Remember that it is always easier to delete a picture than it is to conjure up a photo out of thin air when the moment has passed.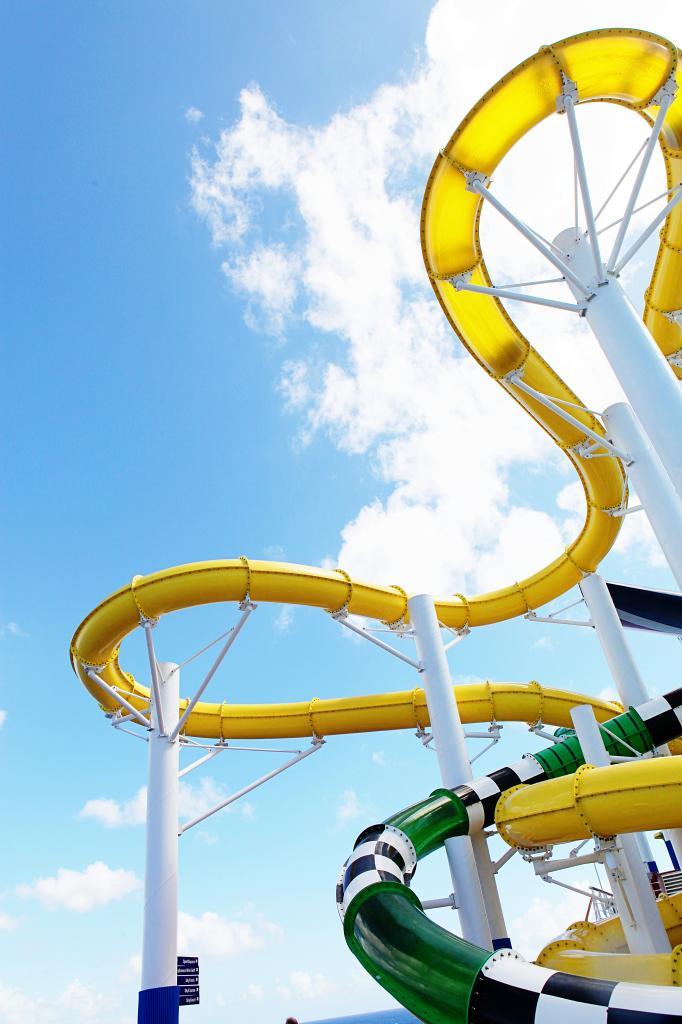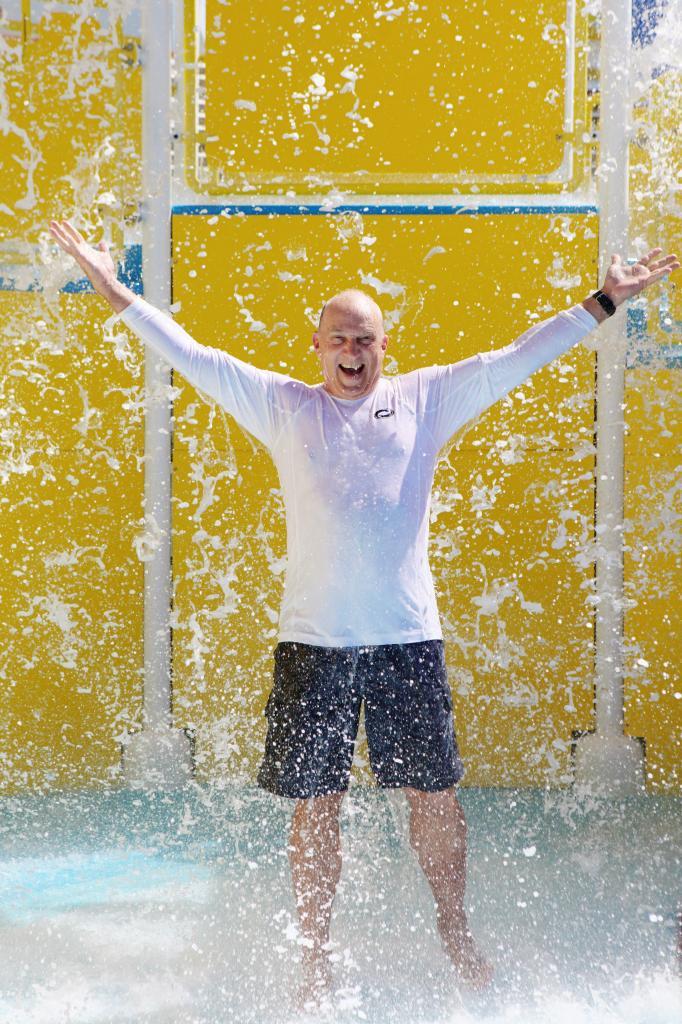 ON SHIP ACTIVITIES
We did a load of fun kid stuff on the Carnival Sunshine and we tried our best to document them for the boys. You might love the slots – get a picture with the casino sign. You might spend your time at the spa or the gym or maybe your favorite thing is the boatloads of food (pun intended!)….get a cute photo of you enjoying those things. We loved the WaterWorks area so we tried our best to get lots of photos of us all slipping and sliding and slashing!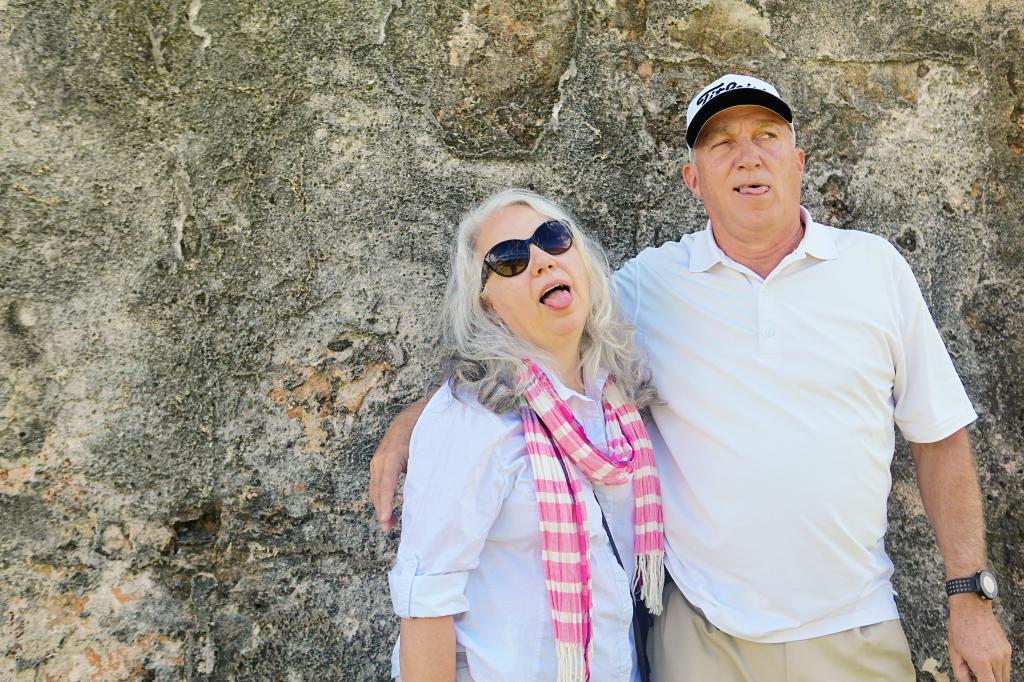 FUN SHOTS
My parents were such troopers for coming to help with the kids and we joked that we were aging them as old as that fortress in San Juan (the wall behind them! See our cruise recap for more…). Thankfully they each have a great sense of humor and when we asked them to show us how they felt cruising with three little ones, they didn't hold back. Of course, seconds later, they smiled and said they loved it but this moment is a perfect depiction of 1. how fun they are 2. how they would do anything for their grand babies and 3. how this cruise was so very memorable! Your fun moment could be themed (JUMPING SHOTS!) or one with your favorite server (we got ours with Cici – the lady who took care of our crazy room and made the epic towel animals!) or the moment after you won at the penny slots! Whatever it is, these photos are all strokes of a paint brush…painting an amazing picture of your cruise adventure.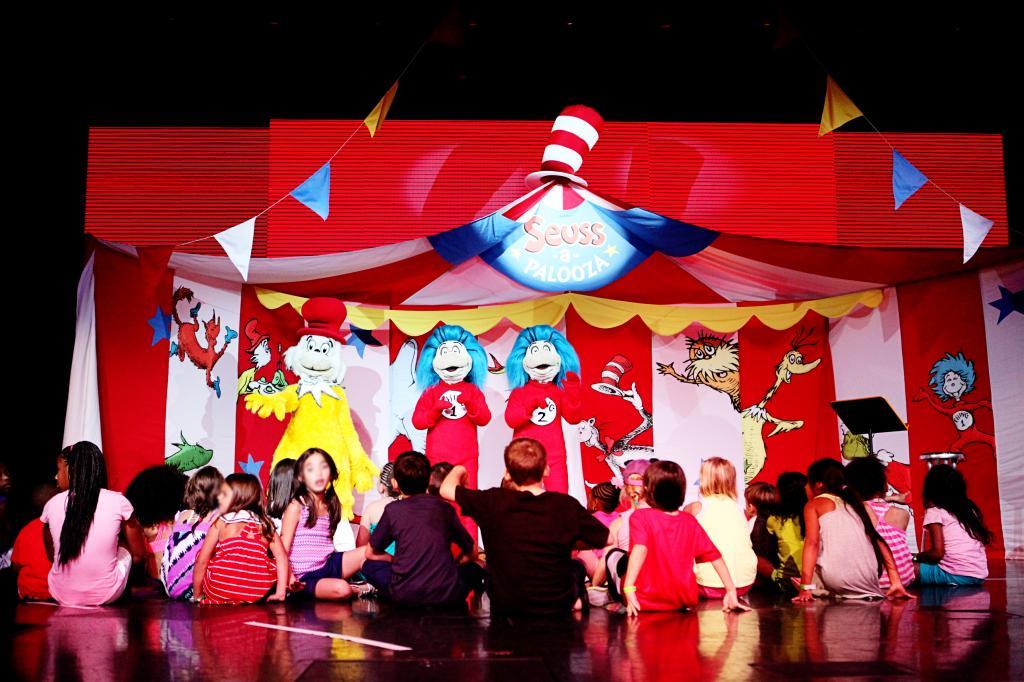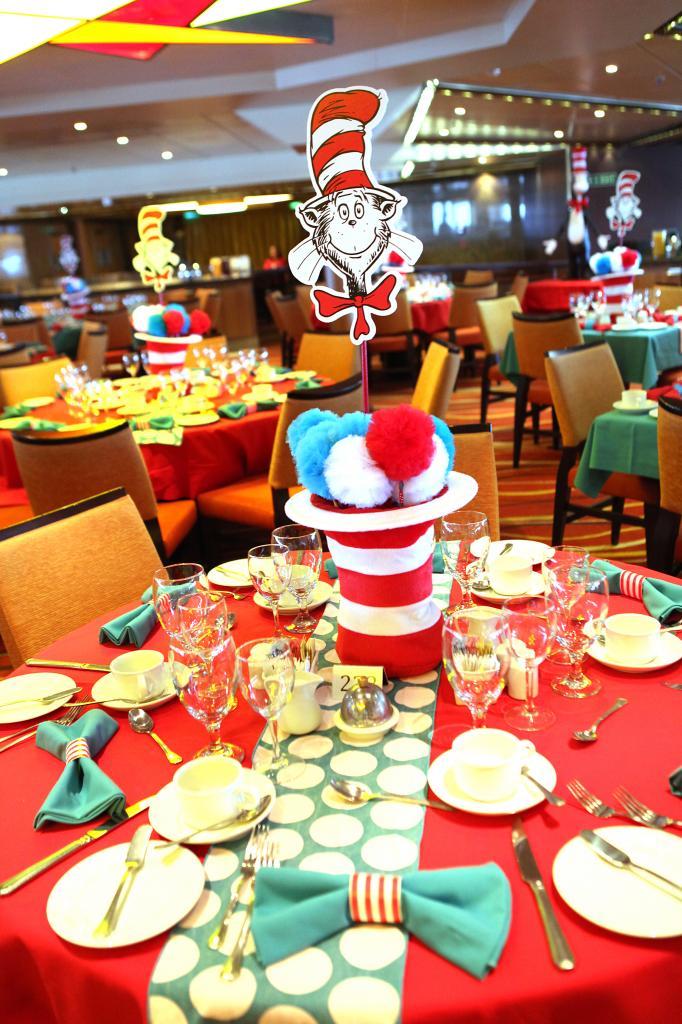 CELEBRATIONS
It seemed as if everyone that we met on the Carnival Sunshine was celebrating something.
<!–
-—> They'd just gotten married or just had their anniversary or they finally got those kids out of the house (and were on the ship to party!). We of course had our own little celebration since Weston's 2nd birthday was while we were on board. So as far as photos go, we tried to make sure we had lots of different pictures of his weeklong
Seuss themed celebration
. Do the same with detail shots, food photos, special outfit pictures, present photos, etc. Make sure you capture each and every little bit of that celebration to take home with you.
I hope this helps anyone out there planning on taking a cruise soon. And if you are a cruise pro (I know you are out there!), I'd love to hear your advice on what to snap and what was on your must-photo list!
This post was created as part of my collaboration with Carnival Cruise Lines.  As always, all of the opinions, thoughts, and ideas in this post are my own.