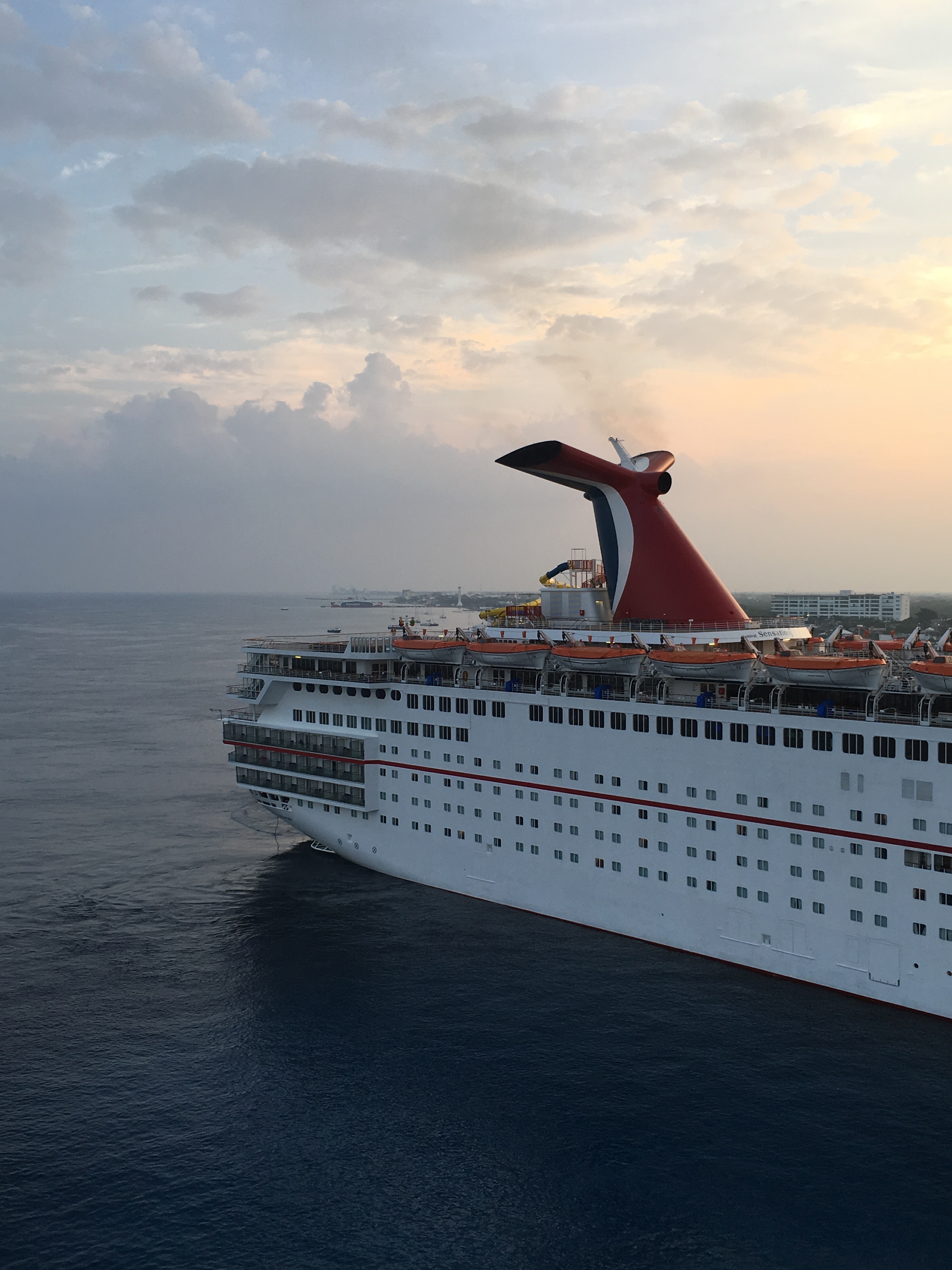 At the end of September, my family and I went on our first cruise! We cruised with Carnival® to the Caribbean. We selected a short 4-day Western Caribbean Cruise  out of New Orleans on Carnival Triumph®. This was absolutely perfect for us!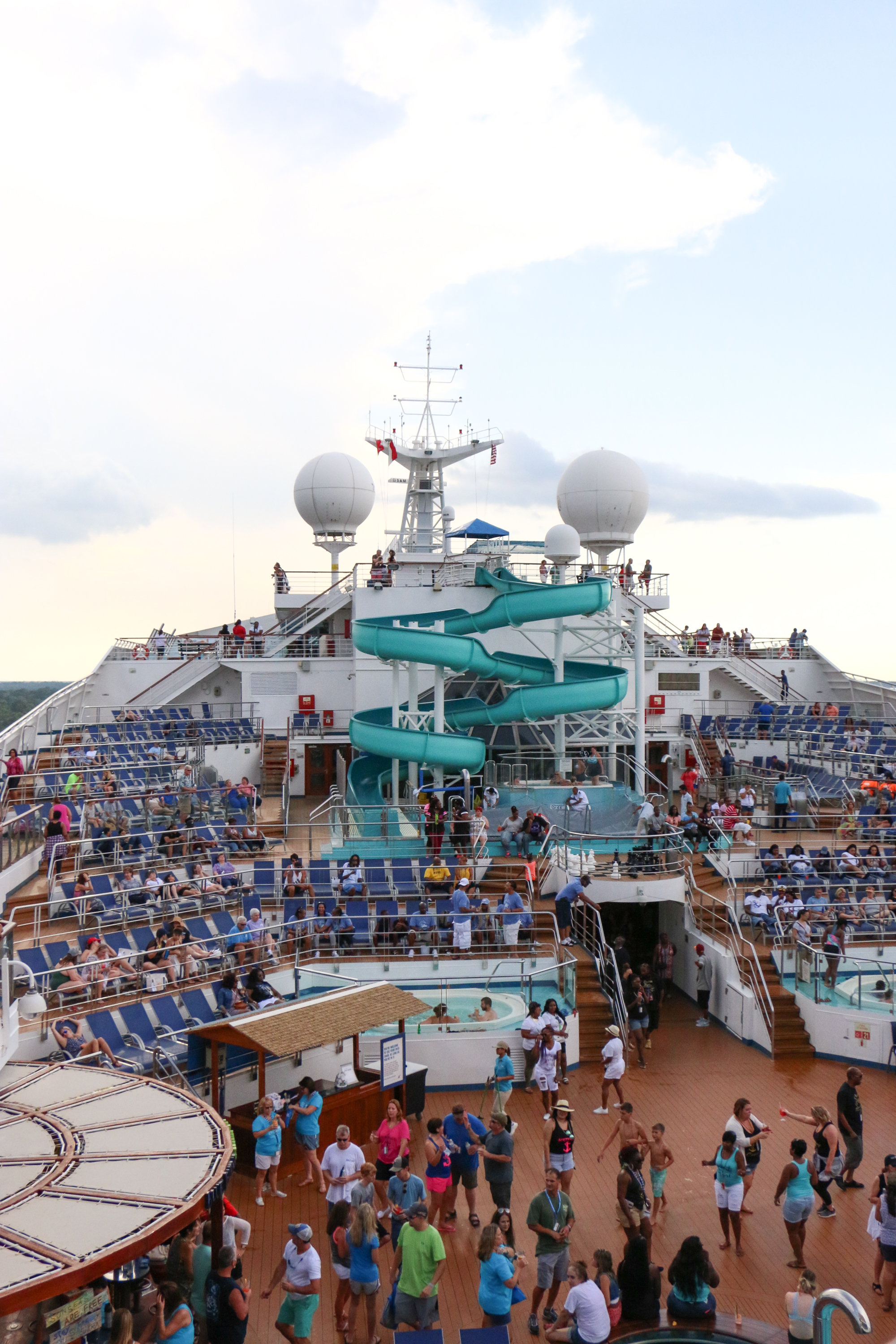 As soon as we walked on board the ship, it was amazing. There was music playing, everyone was happy and excited and it was like a party as soon as we stepped on board! I loved it! We made our way to the bar to order some drinks, both mocktails and cocktails, and afterwards, we went to go eat lunch and explored the ship.
Everywhere we went, there were people there to help us and direct us and answer questions. I was amazed at the level of customer service and attention to everything. There were always people asking us if we needed anything. You could just tell they were there for you and wanted to make sure you had a fabulous cruise.
Similar to a stay at a hotel, you have someone who comes in and cleans your cabin every day. Our head cabin steward was amazing! He took great care of us, the girls and made sure we always had everything we needed.
For dinner, we dined in the steakhouse restaurant every night. That first night, our head server was Miyang. Miyang and his team were amazing! They were so helpful with the menu and we enjoyed his company and service so much, that we asked to sit at the same table every night. He knew our names, what we liked to order and we just enjoyed chatting with him and learning more about his background, his family and how much he loved working for Carnival. His whole team was amazing. Their customer service was impeccable. And for the last two nights, they provided entertainment for everyone in the dining room! All the servers and wait staff sang and danced a rehearsed number. It was amazing! My kids and I had so much fun!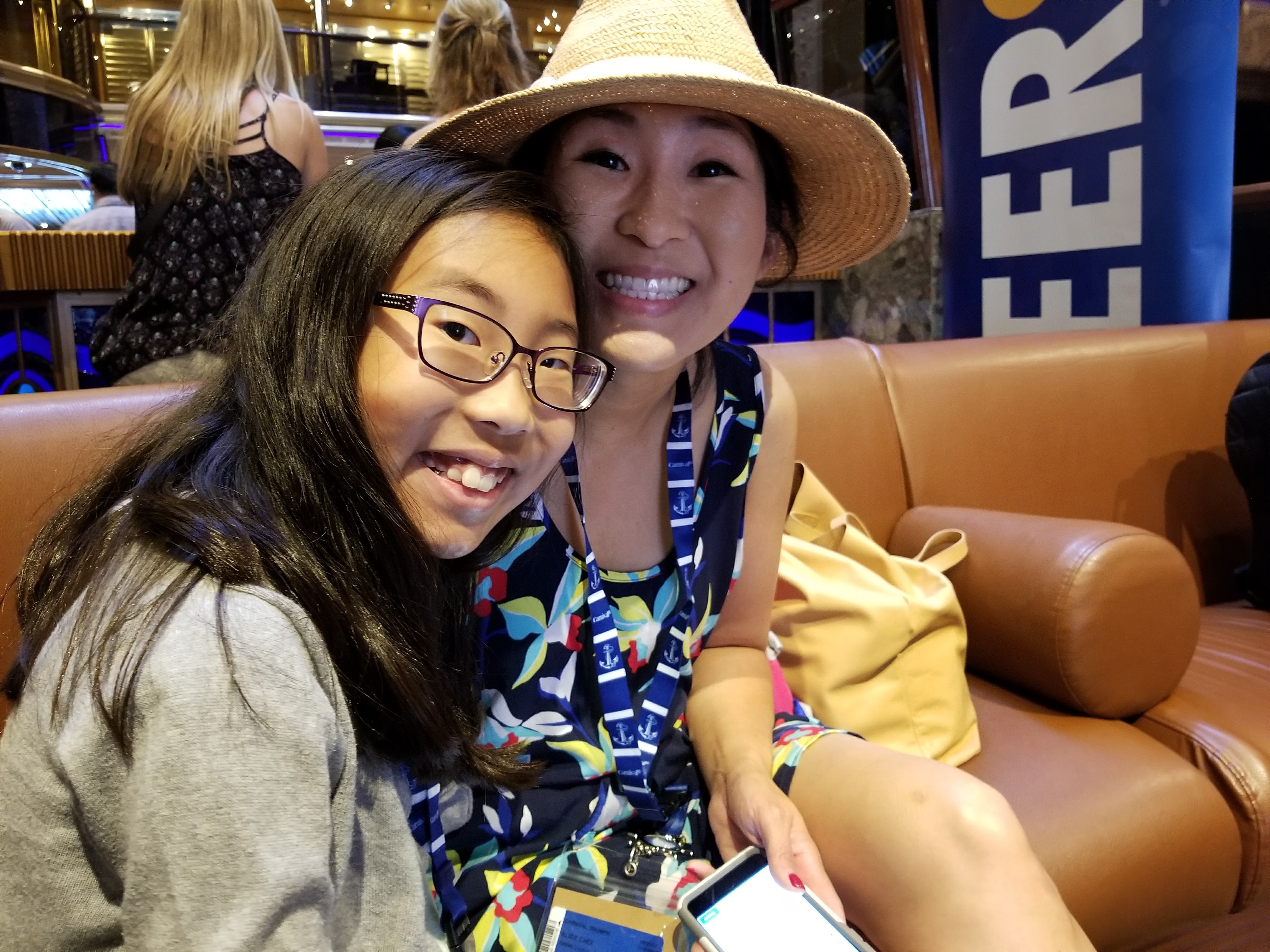 I also enjoyed a spa treatment while on board. The woman who gave me a massage was so knowledgeable and took the time to hear what my problem areas were and then made sure she addressed them during my massage session. She also recommended some products for me to use so I could continue to work on my back and shoulders when I got home.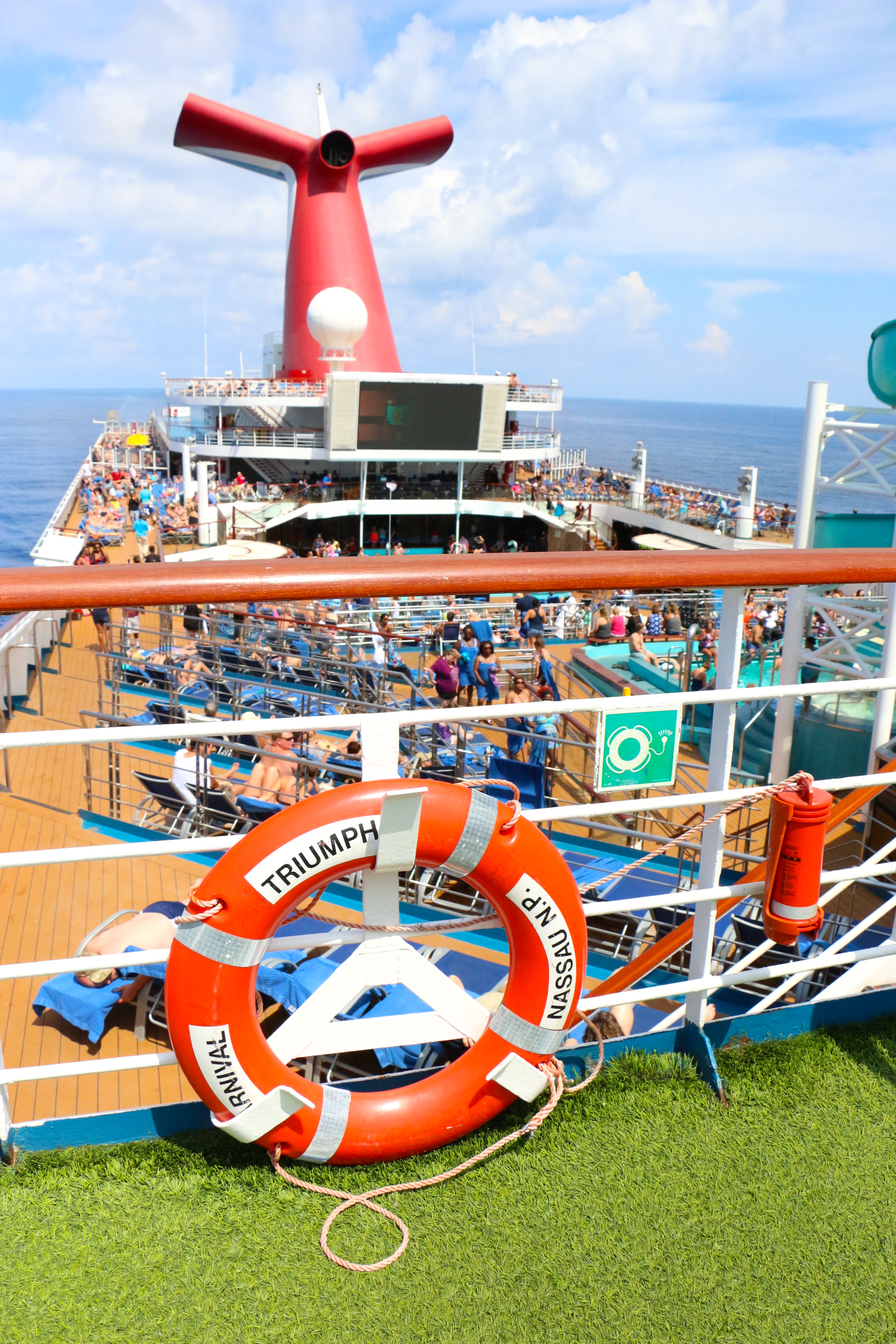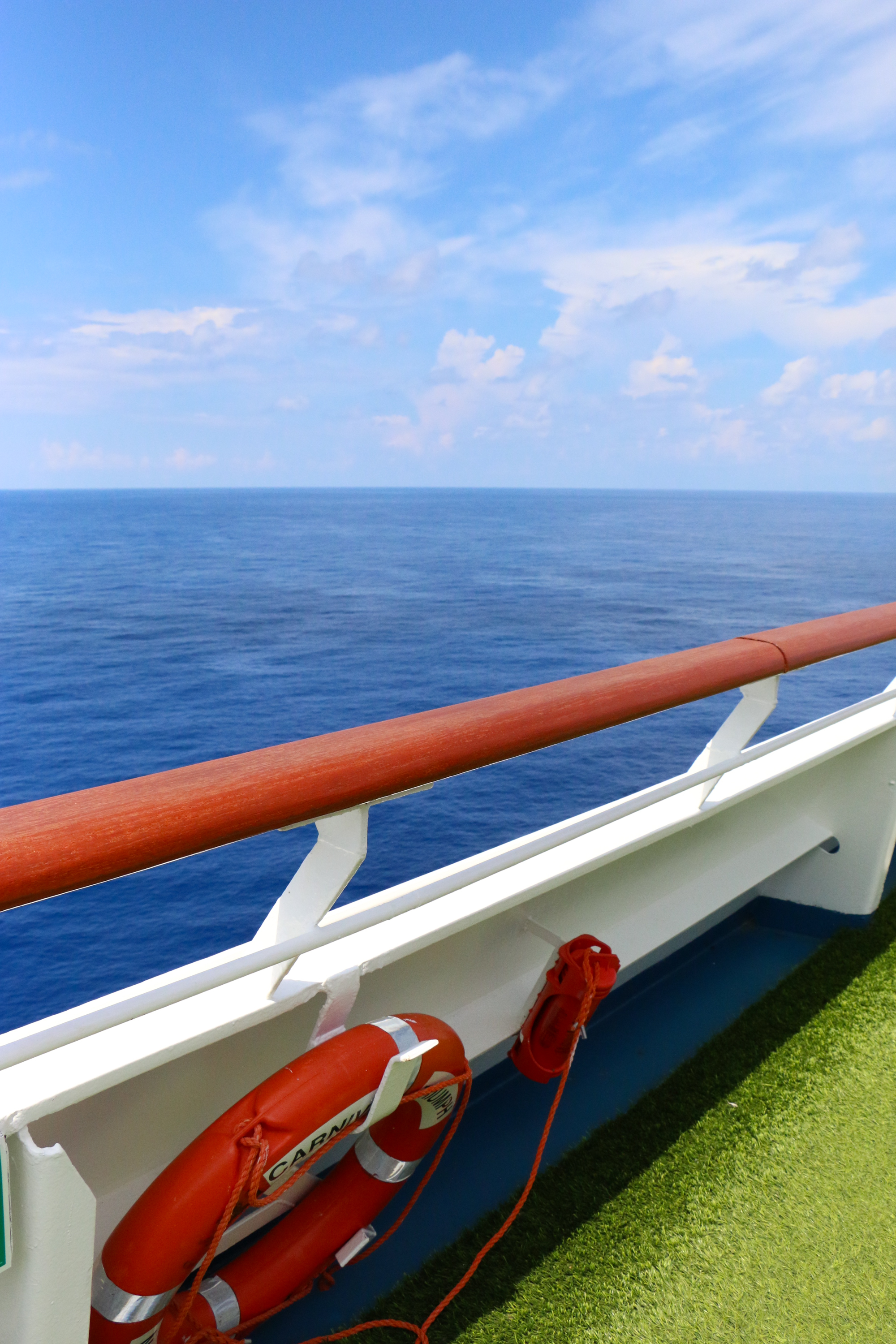 If you and your family are looking for a quick get-away this holiday season, I highly recommend looking into a short 4-day cruise to Cozumel. It's not too far away and you can just relax, enjoy yourself and your family! Let the cruise team do everything for you! I don't know about you, but not having to worry about preparing dinner sounds pretty amazing to me! Cozumel is definitely a great location to celebrate a holiday with your family. We can't wait to go back!
Note: Onboard activities, shore excursions, and dining options may vary by ship and destination.