We've partnered with Carnival Cruise Line to discover the next cocktail for their Havana Bar aboard the new Carnival Vista, and the winner is going on a cruise! See details below on how to enter (and read on for our ideal island drink).
Today: The summer drink that will make you feel like you're on vacation without even leaving home.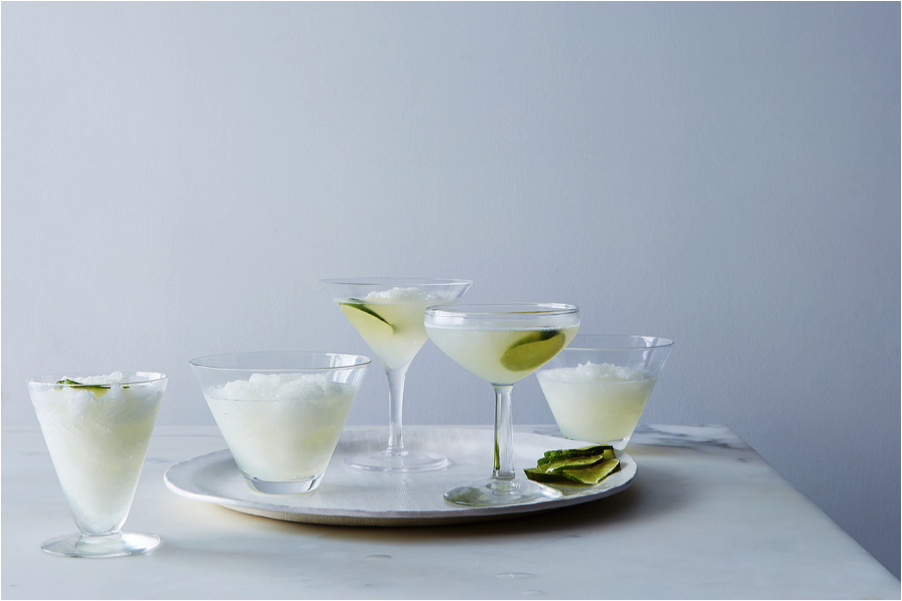 I was once asked, in a bar, unprecedented, what my ideal daiquiri ratio was.
It was a perfectly good question, indicative of knowledge that good bartenders often judge their brethren on their ability to balance rum, lime, and sugar in a cocktail that can stand on its own two feet. (To wit: They have a whole section on daiquiri ratios in the Death & Co book.)
I remember wanting to say: big, frozen, in a neon plastic glass with a curly straw. I wanted to offset our start. I wanted to go for surprise. And most nights after most long days, I prefer to drink my first cocktail, not expound on it. (Maybe I'll want to talk about the second.)
I don't remember what I did say, but even though, in that moment, I was using the frozen daiquiri as a counterpoint to higher cocktail culture, I don't really feel that it is: Frozen daiquiris are good. They are carefree and practically vacation in a glass and you are fooling yourself if you say you don't like them. You're not fooling us: Lime and rum and sugar and ice are practically hardwired to be likable.
And this cocktail is hardwired to be dead simple: Pour ingredients into blender. Press blend. Pour into large vessel. Add a curly straw if you want—you can still be proud of the ratio.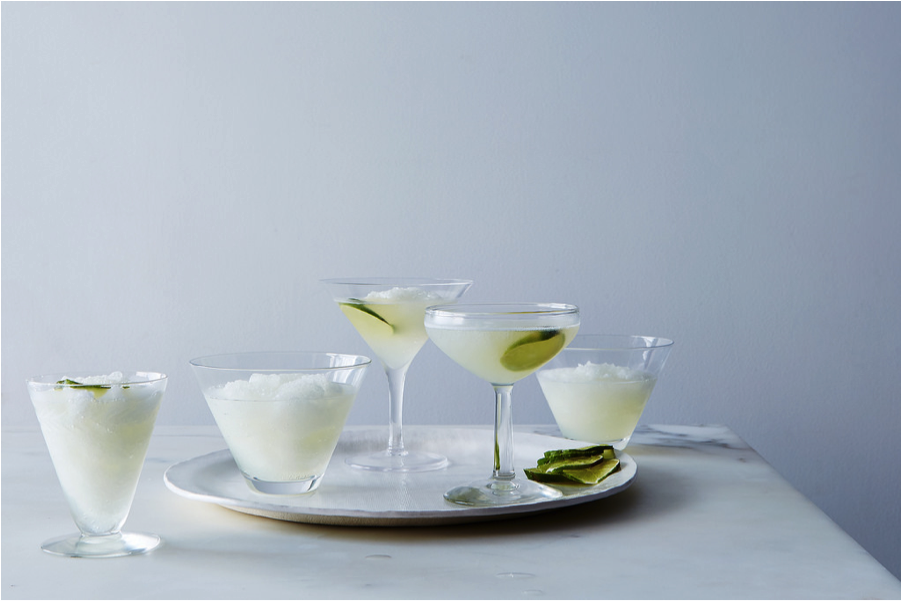 Frozen Daiquiri
Makes 5 drinks
8 ounces light rum
6 tablespoons freshly squeezed lime juice
3 teaspoons superfine sugar
4 cups crushed ice
Lime wheels for garnish (optional)
See the full recipe (and save and print it) here.
Photo by Bobbi Lin
We partnered with Carnival to celebrate the opening of the Havana Bar—on their newest ship Carnival Vista—debuting in 2016. Add your favorite tropical cocktail recipe in the comments below for a chance to win a Carnival cruise (make sure to tell us by Friday, July 31 11:59 PM EST).
This post was created for Away We Go with Carnival, the destination for getting in the getaway state of mind. Head on over.