If you've been following me on instagram then you already know that Michael and I spent last week doing some major island hopping in the Caribbean. (Not a terrible way to close out February, I must admit.) After a bit of research, we decided to toss hotels and complicated itineraries to the wind and board a Carnival cruise instead. Smart move: in seven relaxing days our feet hit sand in Grand Cayman, Mahogany Bay, Belize, and Cozumel. Every location we visited tempted us with the unofficial drink of the Western Caribbean: rum. There were rum runners in Belize, rum punch in Mahogany Bay, and piña coladas everywhere. Naturally we wanted to keep the party going when we got home, so I came up with my own rum cocktail for this week's edition of Bottom's Up. It's a pirate-y mix of a few of my favorite ingredients inside of (what else?) a hollowed out pineapple.
photographed by kate lesueur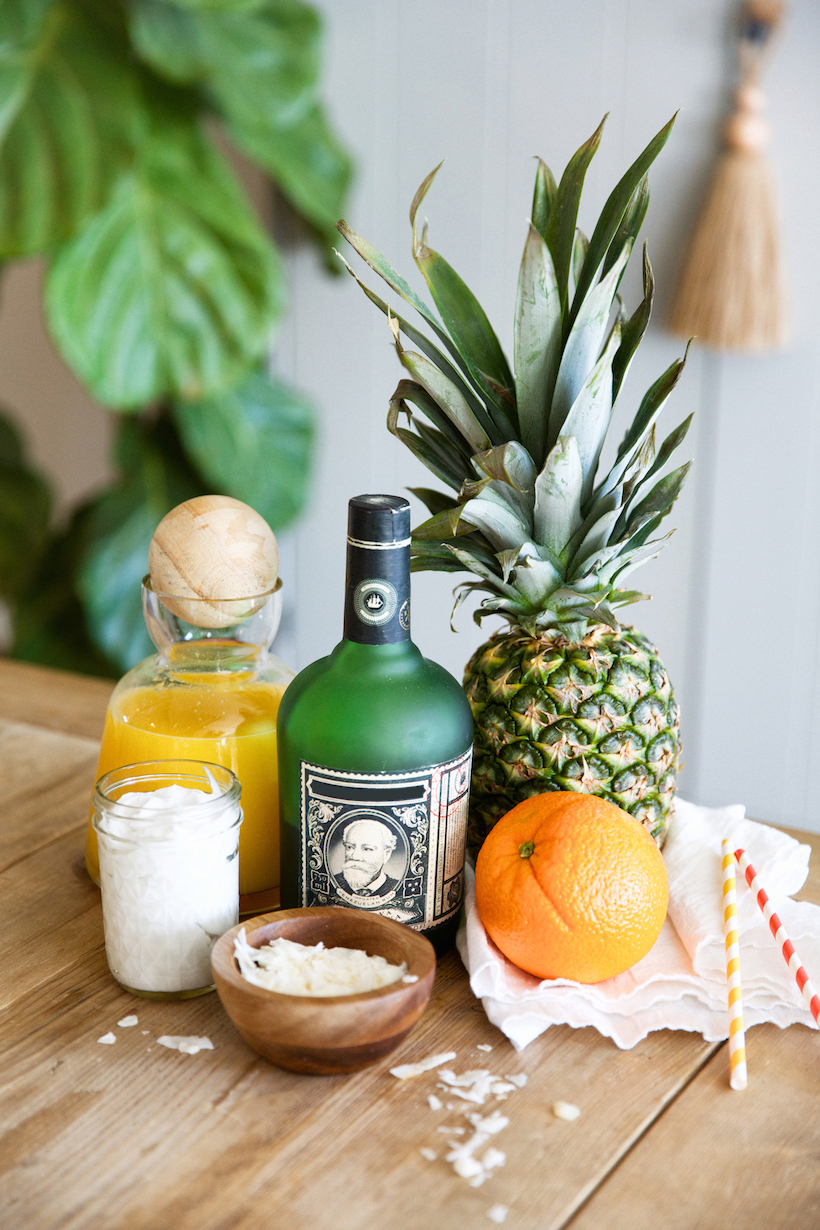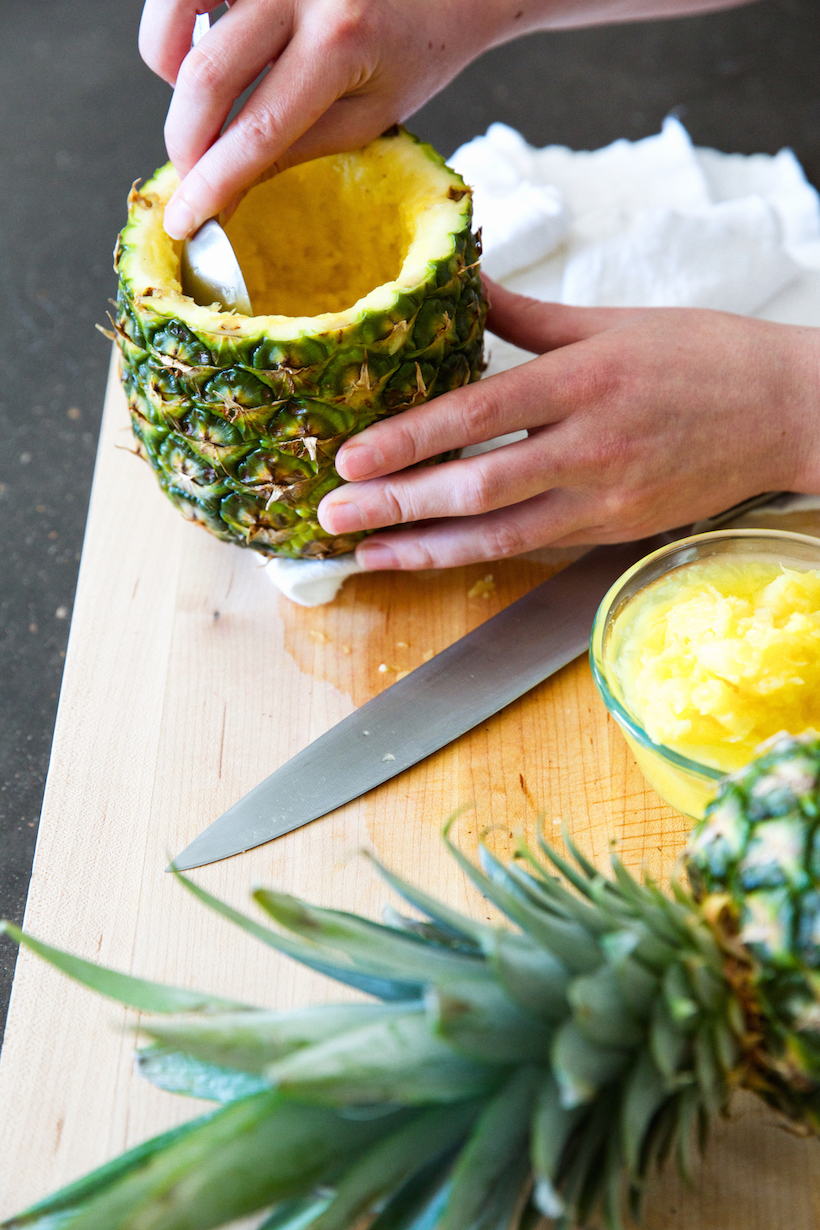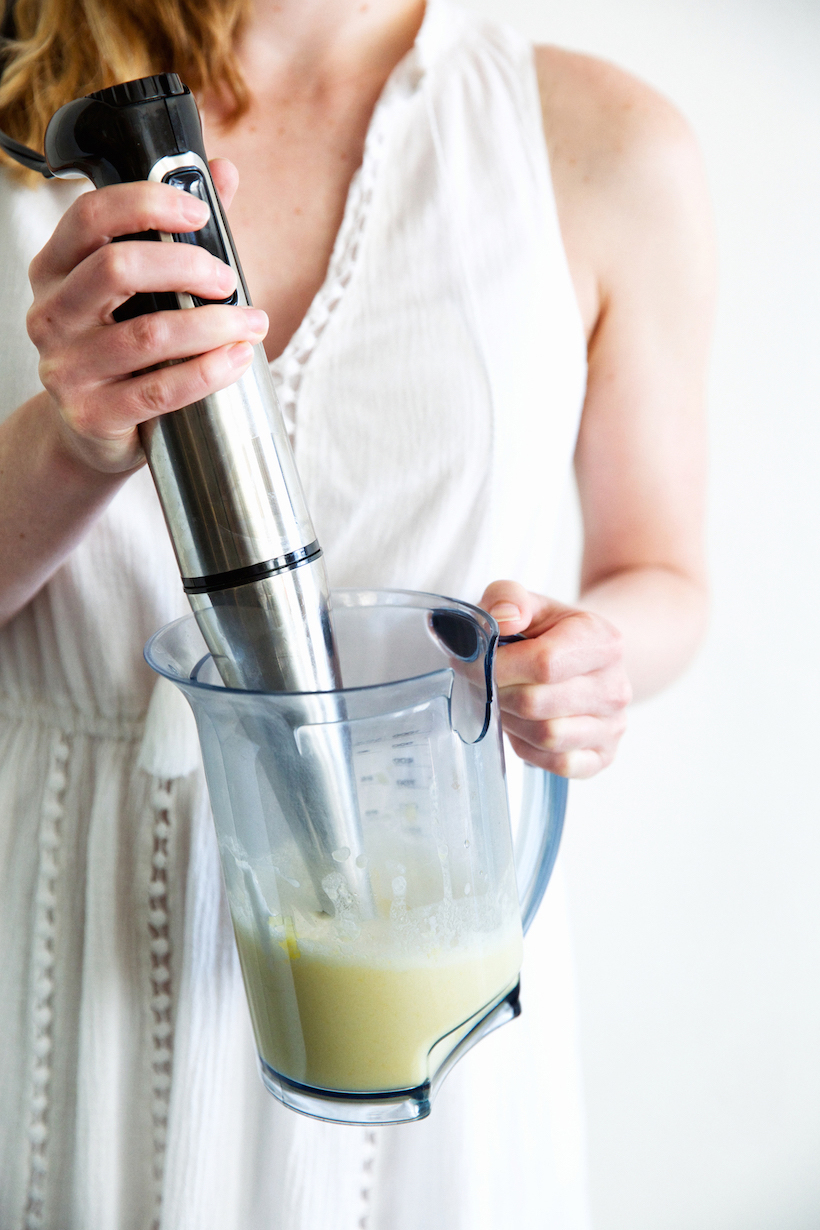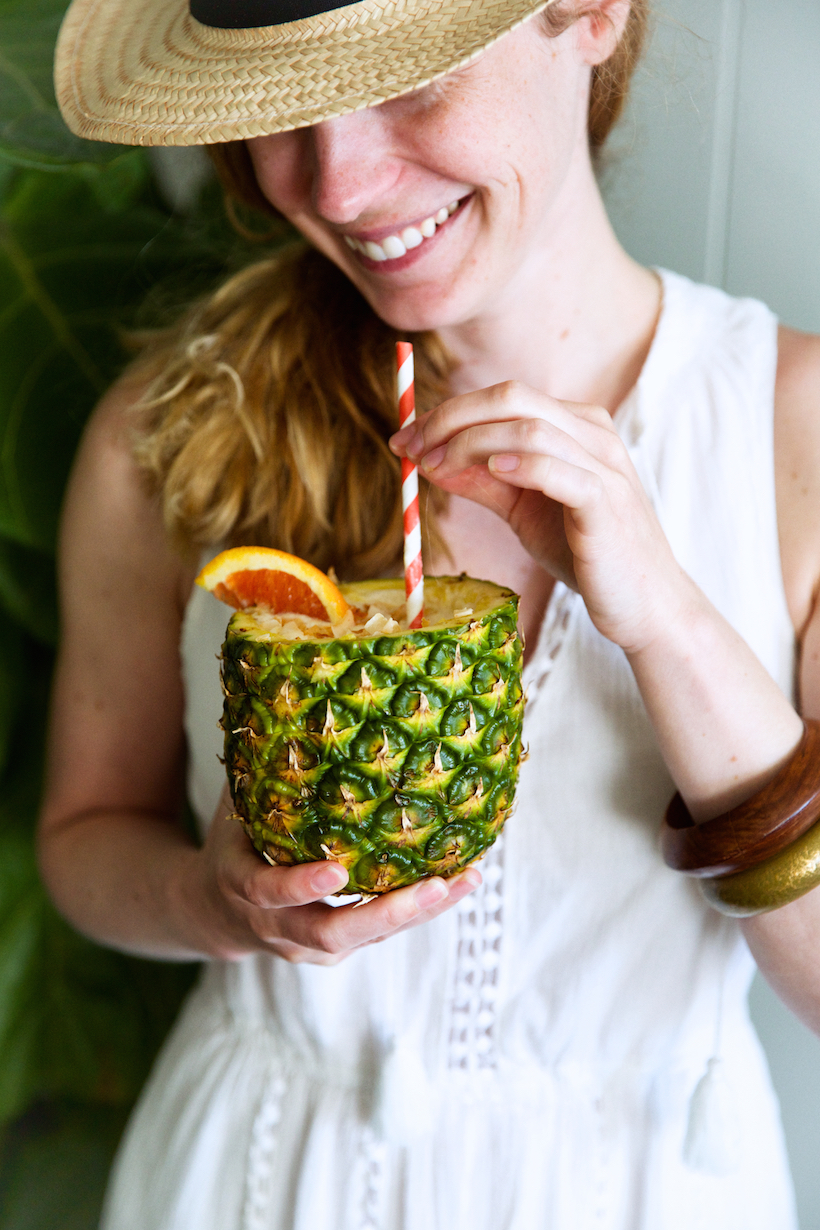 ISLAND HOPPER
Serves 1
INGREDIENTS
1 pineapple
1 orange
1 cup coconut shavings
2 oz. coconut cream
1/4 cup orange juice
2 oz white or dark rum
1/2 cup crushed ice
INSTRUCTIONS
First, create the pineapple "cup". With a sharp knife, remove the top of the pineapple. Using a spoon, carefully hollow out the pineapple (the same way you would carve a pumpkin). Warning: wear an apron because this gets messy. Save about half a cup of the pineapple innards and set aside.
Lightly toast the coconut shavings either in the oven or in a skillet.
Combine the pineapple pieces, coconut cream, orange juice, and rum in a container and mix using a blender.
Serve the mixture in the pineapple cup over crushed ice. Garnish with an orange wedge and the toasted coconut.
*Tip: If this unexpected mix is a little too "pirate-y" for you, try replacing the orange juice with pineapple juice for a straightforward pina coloda. Bottom's up!