I think one of the coolest things about being a traveler in the digital age is the abundance of travel tips and hacks that are available online. From the best times to score cheap flights to hacking hotels, and essential travel apps to seeing Europe through the backdoor, every bit of travel advice that you could possibly want is just a Google search away.
With our upcoming trip to the western Caribbean with Carnival just a few weeks out, we've decided to put together a collection of our go-to travel tips that we'll be using on our adventure. Some of these tips are ones that we've picked up along the way, and others come from seasoned travelers. All of them, though, can help make travel more efficient. Test them out for yourself and then let us know they worked for you.
Hack airport security lines
We've been fortunate to get waved into the TSA PreCheck lines on a few occasions, and each time we wonder why we just haven't applied for it already. Truth be told, we always forget by the time we get home. But I'm going to try to sign up before our cruise because we'll be flying from Boston to our departure port in New Orleans. For $85, you guarantee that for five years you'll never have to take off your shoes or remove your laptop. Plus, the TSA PreCheck lines tend to be less crowded. If you don't have TSA PreCheck, journalist Peter Greenberg says that security lines with only one screener are generally faster than lines with two because the latter means that one of the officers is in training. CLEAR is another option for speeding up the airport security process. For $179 a year you get to skip the line and go directly to the security checkpoint, the only drawback is that the service is only currently available in nine U.S. airports.
If you do a lot of international travel, then you may want to look into Global Entry, which will cut your wait times getting through U.S. Customs dramatically.
Roll your way to better packing
This tip comes from a story I wrote for Flight Network's Let's Roll blog about summer travel packing tips. While there are certainly more than two ways to fill a suitcase, the "roll" and "interlock" methods are by far the most popular packing techniques. Generally speaking, it's best to roll your clothes if you're using a duffle or backpack, and to interlock your garments for suitcases. With that said, though, we use the rolling technique for both of these bags and it works great, especially when coupled with packing cubes. For example, in the picture below, I'm using two Tom Bihn packing cubes – one for my t-shirts and boxers and the other, a backpack cube (this also double as a day pack), for my heavier items.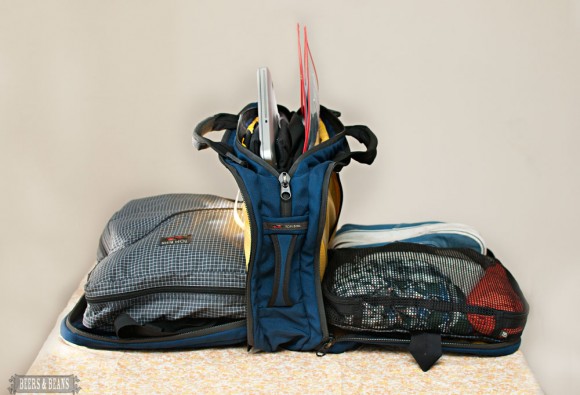 We have found that rolling our clothes is an easy, space-saving way to pack both light and heavy clothing, including jeans and dress pants. To fold a polo shirt, for example, you'll want to place the shirt on a flat surface, face down, and then fold in the sleeves. Now start to roll up from the bottom hem, making sure to smooth out the wrinkles as you go, which will help to ensure that none get folded in. If you rolled the shirt correctly, then the collar should be on the outside of the roll.
Fly on these two days to get the cheapest rates
According to Stephany Zoo of Elite Day, Tuesday and Wednesday are usually the cheapest days to fly with rates being 15 to 20 percent less on those days. Additionally, she says Tuesday at 3 p.m. EST is generally the best time to get deals on fares, as this is when airlines kick off their sales. More and more airlines are turning to social media to announce sales, so make sure you're following your favorites on Facebook and Twitter. Remember, though, the sales usually only go to Wednesday evening, so make to sure to book your flight before then.
Navigation apps are your friend
My mom swears by Waze – a community-based navigation app that will advise you on alternative routes to avoid traffic and warn you when a cop is up ahead. After a road trip last month I became a believer too. The app's vigilant community didn't miss a beat when it came to alerting us of heavy traffic, debris on the road, and upcoming police cars.
For those of you who will be using public transportation and have an Apple device, HopStop is all you need to get around town like a local. And, of course, you can always go the old school route of saving public maps for later use by taking a photo of them with your digital camera or phone.
If you plan to use taxis, Uber, which is now available in 45 countries is a great money saving alternative.
Follow the locals for happy tastebuds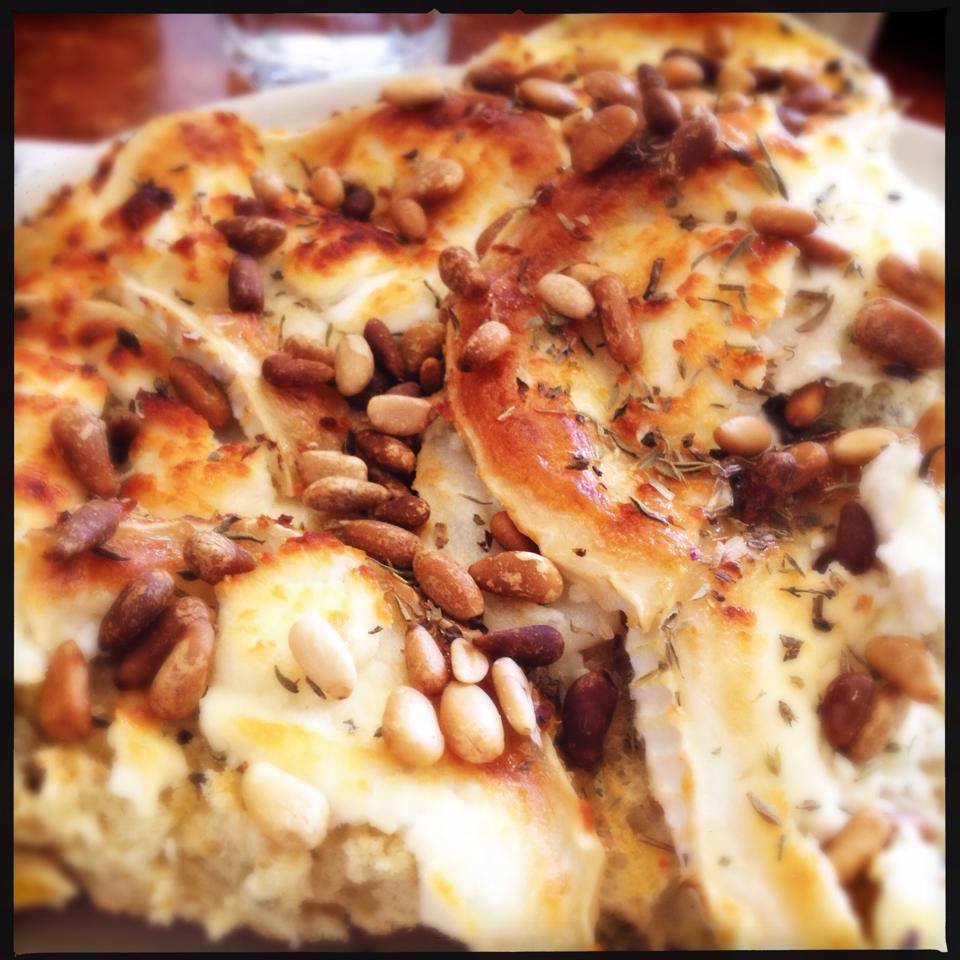 (above: Broodje from Singel 404 in Amsterdam)
It may seem like common sense, but hunger can take you off your game, leading to poor dining choices. If you're looking for a good place to eat, choose a restaurant that is filled with local-looking diners.
We've found that empty restaurants are likely not trusted by locals yet, so why take the chance? Alternatively, Yelp and Foodspotting are awesome apps to have in your arsenal. And if those aren't working for you, and you have a data connection, try searching online for best restaurants in your location.
This post was created as part of our collaboration with Carnival. As always, all of the opinions, thoughts, and ideas in this post are my own.