I remember when I took my very first cruise, thirteen years ago. I was nineteen and traveling with a friend and her family to Alaska on the Carnival Spirit. It was that first cruise on Carnival Cruise Lines that got me hooked on cruising and traveling in general. Back then, I wasn't aware of any websites, and there certainly were no apps, to prepare myself for the awesome experience I had ahead. I just jumped in, had an amazing time, and was bitten by the cruise bug.
Twenty or so cruises later, I'm still excited about each and every sailing as if it was my first. Though, that excitement may even be more enhanced today because of technology and the many, many useful apps that make planning and getting away so much easier and fun.
Here's a look at some of my most used apps for general travel and cruising.
Pre-Cruise & Planning
PackPoint Packing List (Free) – It never fails, whenever I neglect to make a packing list, I always leave something behind. Just last month we took a cruise to Alaska and my husband, who does all of his own packing, forgot all of his pants! He still swears that he put them in the suitcase, but you can be sure he'll never make that mistake again.
Another great thing about PackPoint Packing List is that it makes suggestions for you based on your destination, weather and length of stay – so even when you're unsure of what to pack, this app has your back.
Seat Guru (Free) – Not everyone needs to fly in for a cruise, but for those who do, there's an awesome little app called Seat Guru that can help you start your trip off right by showing you which seats are the best, and perhaps more importantly, the worst, on each flight.  The moment I have my confirmation number for my flights, I use Seat Guru to check on my assigned seat before I make any changes. Surprisingly, it's not always the upgraded seats near the front that are the most comfortable.
Uber (Free) – I don't know about you, but I've had my share of crazy cab rides that have made me vow to never ride in one again. But then I gasp at the price of a private car. Uber is a great balance between the two that can be used to and from the airport and the cruise terminal in major cities, including Miami, Tampa, Seattle, Boston, NYC, and Charleston. The Uber app allows you hail a ride with just a few taps, and since the system is credit card based through the app, you never have to worry about having cash or tips.
ShipMate (Free) – If you're like me and want to know every little detail about your upcoming cruise, there's an app for that! ShipMate has been voted the #1 cruise app for ship info, including deck plans, itineraries, port details, cruising photos and more. There's even a cruise countdown … are you excited about your cruise yet?
On Board & In Port
Tip: To ensure you won't incur any data or roaming charges while onboard the ship, turn your phone on airplane mode as soon as soon as you embark. Leave Wi-Fi on if you want to purchase minutes on the ship or for use in port.
Instagram (Free) – My absolute favorite photo, editing and social sharing app is Instagram. The great thing about this app is that even when you don't have access to Wi-Fi, you can still take photos, add captions and then add them to a queue for later. Then, when you get into port, or have access to Wi-Fi, you can publish to your Twitter and Facebook channels for friends and family to see back home.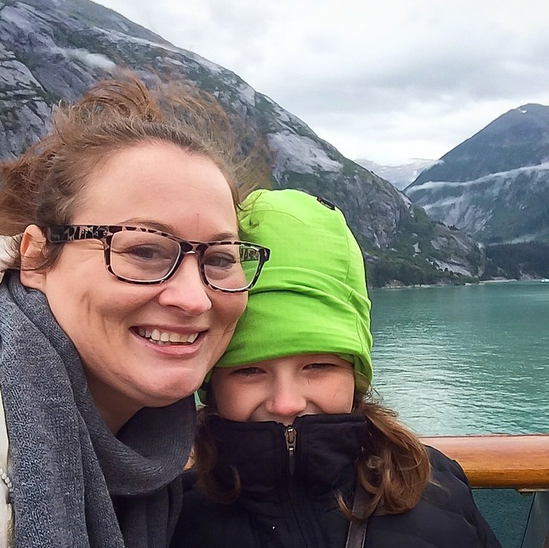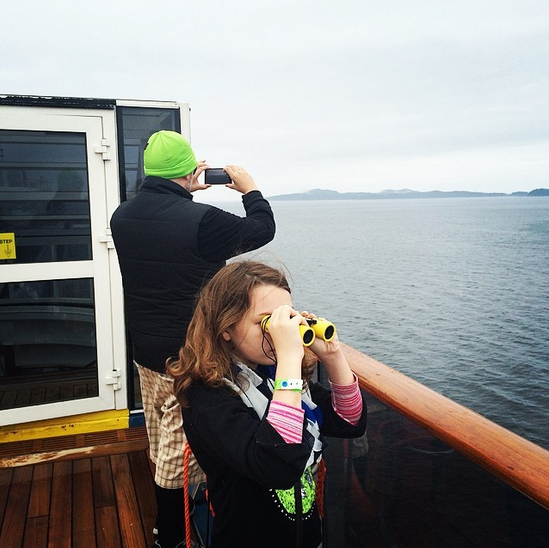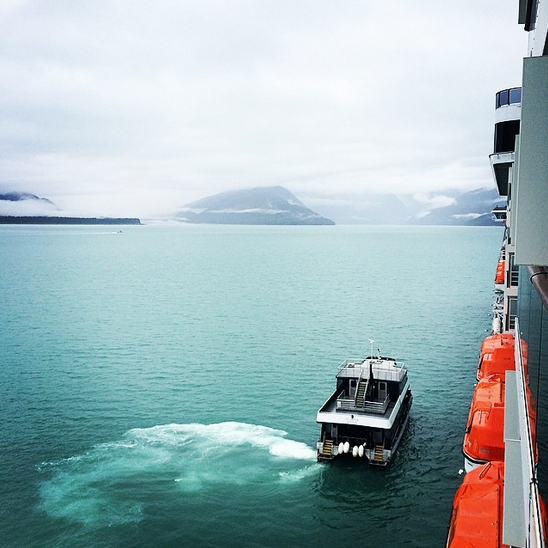 Day One ($4.99) – If you're into journaling your travel experiences, Day One is beautifully designed and organized for recording personal thoughts, quick notes or even photos while on the go. I like this paid journal app because you have the ability to search past updates by keyword and can choose to keep everything private, or publish and share travel entries when desired.
Oanda Currency Converter (Free) – For the most part, it's not necessary to exchange money on cruises with port days in Mexico and the Caribbean because U.S. dollars are widely accepted. However, I have had many experiences where U.S. dollars have been rendered and the local currency has been returned. This app is great because it can be used without Wi-Fi (will revert to the most recent exchange rate before data was disabled) and clearly displays the conversion, so you don't have to figure the exchange in your head.
iStone Travel Translation (Free) – When cruising to Mexico, some part of the Caribbean, Europe, or Quebec, it's handy to have a translation app for greetings, directions and casual conversation. This app can be used with or without Wi-Fi and offers voice pronunciation for more than 300 phrases for travel. My experience has taught me that even though English is often spoken in many other countries, it's always appreciated when you at least attempt the local language.
This post was created as part of my collaboration with Carnival. As always, all of the opinions, thoughts, and ideas in this post are my own.