When you think of travel to The Bahamas, there really isn't a bad time to visit. So, how do you decide when to book a cruise? Consider the temperatures that you prefer and how much time you can spend. Think about timing questions like whether you want to travel during school vacations or not. Then, pick the places in the Bahamas you'd like to see and make a reservation! The tips below will help you decide.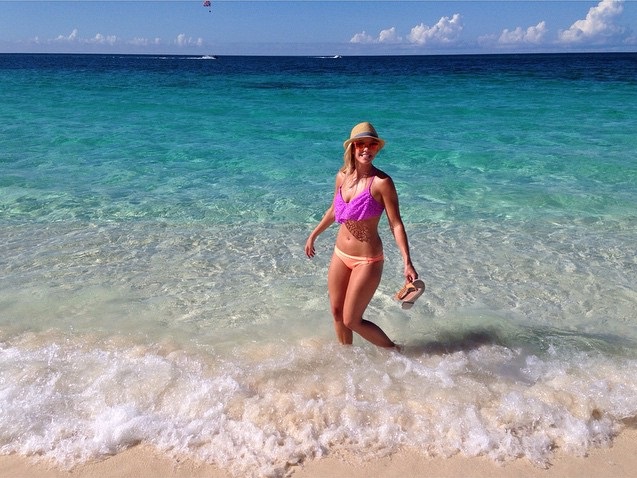 Choosing the Weather You Prefer
You'll love the fresh trade winds that give the islands an agreeable climate all year round. The weather can be compared to Miami, Florida, which means you'll see mostly sunny days with some clouds. When the rains come, you'll see squalls or thunderstorms that clear quickly.
From December through February, temperatures range from high 70s during the day to lows in the mid 60s at night. March starts a slight warm up, and the months of April to November bring high temperatures in the mid to upper 80s with nighttime temperatures in the low to mid 70s.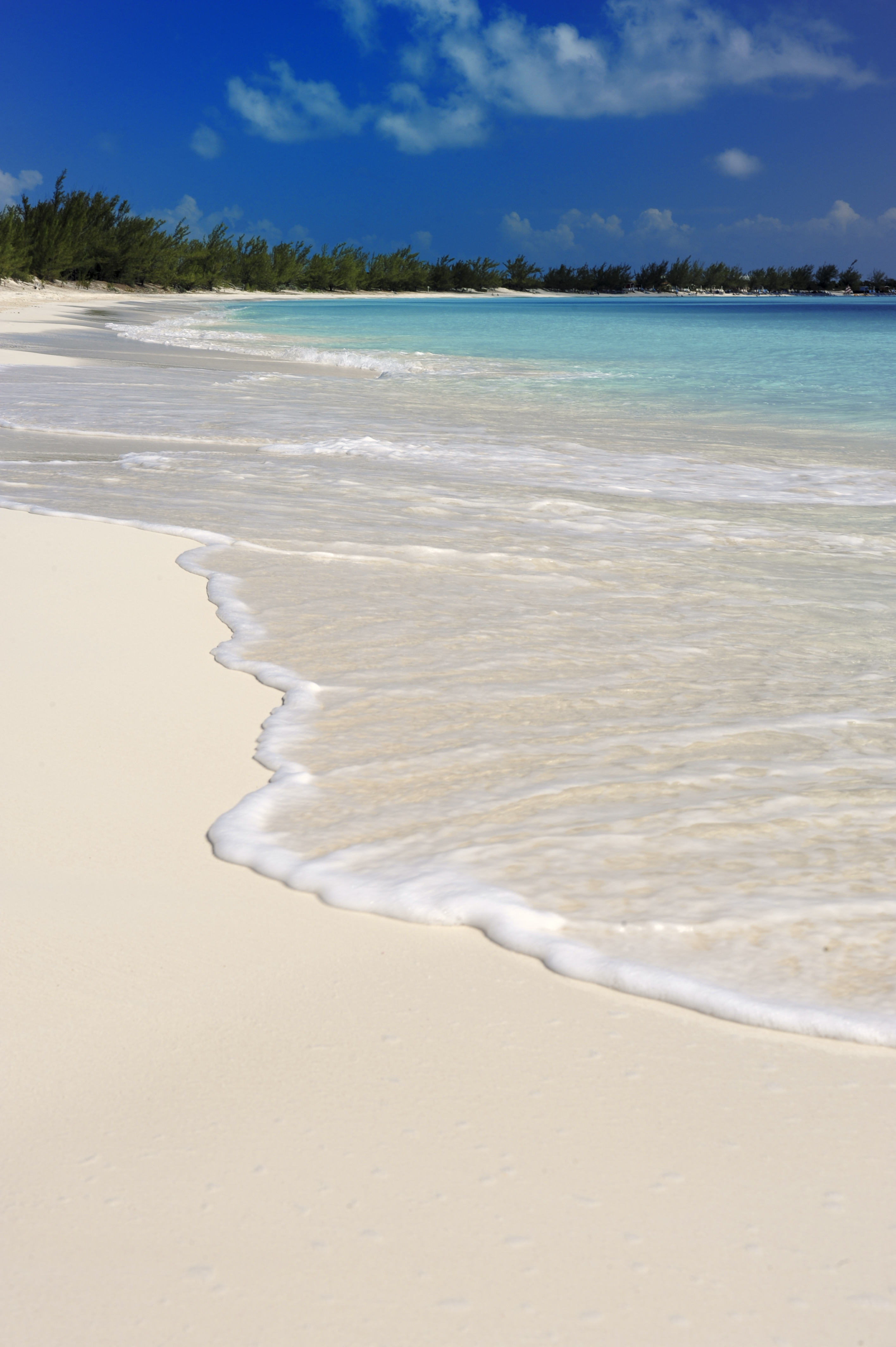 Choosing Your Cruise Length
You have options for your Bahamas cruise. For a quick and easy getaway, plan a 2-5 day cruise. If you're planning a long weekend, a 3-day jaunt will give you just the break you need. On the other hand, a 4-5 day cruise will give you time to see more islands and spend more time taking advantage of all the things there are to do onboard your floating playground.
You'll also find mid-length cruises to the Bahamas, ranging from 6-9 days. The mid-length cruises offer a different rhythm because you have more time to really slow down from your daily routine, see all that the Bahamas has to offer and enjoy the pampering you get onboard.
Choosing When to Book Your Cruise
Holidays offer excellent cruising opportunities. You add to the joy of the holiday with a cruise and you have time off to really relax. If you have children in school, plan a cruise for their spring break or summer vacation.
Cruising brings families together, but kids also need their own activities. Besides, giving the children a special experience onboard gives parents time for their own style of relaxation. Carnival has many onboard activities to ensure that your kids have the time of their lives.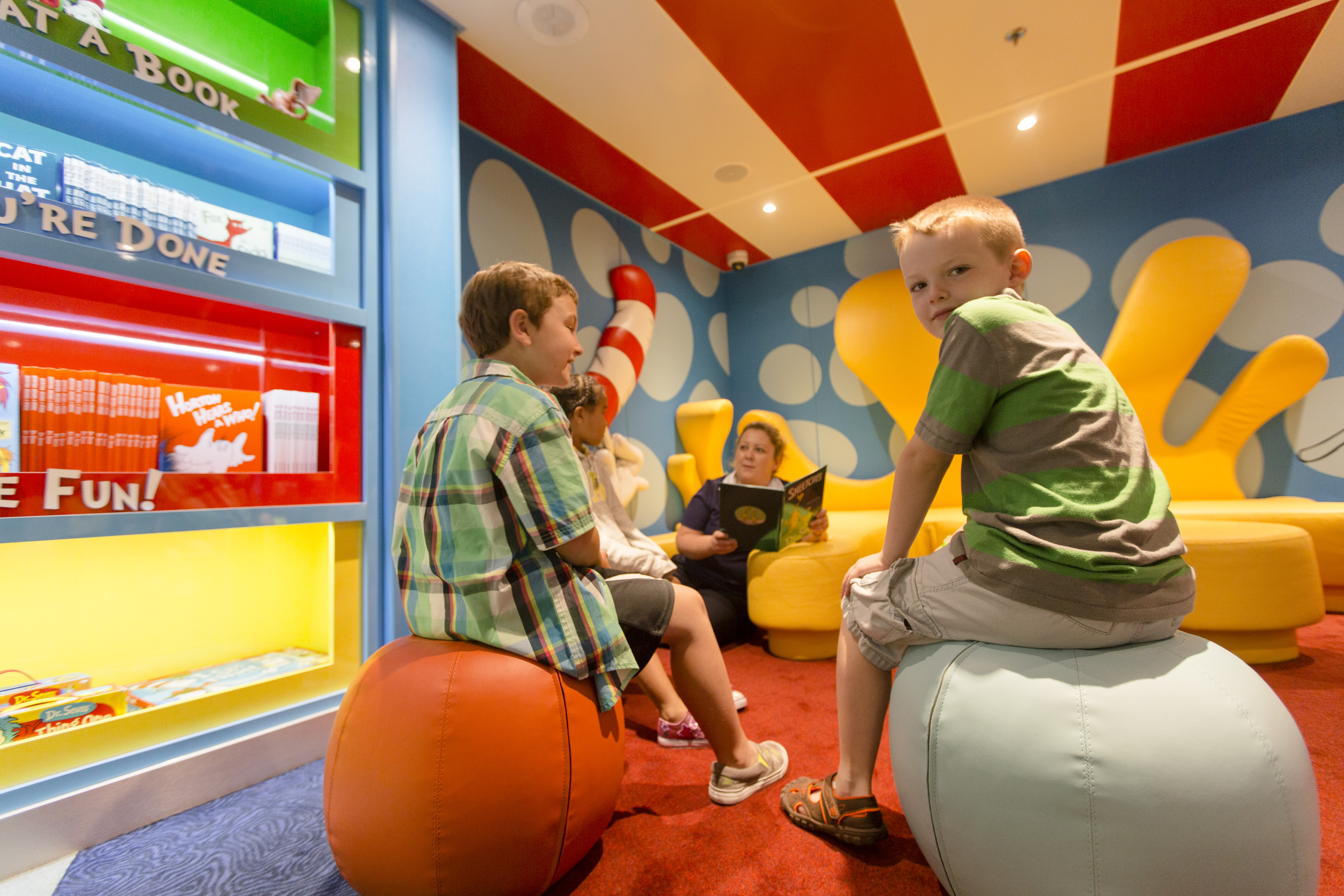 For example, everyone who loves Dr. Seuss will adore seeing his world come alive with character parades, story times and breakfast with favorite friends. Here are just a few of the other kid-friendly options:
Camp Ocean: Kids aged 2-11 years old will stay active and have fun in supervised age-based groups. Each age group can have an awesome time with ocean-themed activities geared to their interests.
Circle C: This is the place to be for children ages 12 to 14. It's a cool spot where young teens can connect, meet new friends and find fun things to do.
Club 02: Your teens between the ages of 15 to 17 use this club as their high school hangout. There's lots for them to do, including watch movies, play video games or satisfy their rock star dreams singing karaoke.
On the other hand, if you don't have children, you may prefer to cruise while school is in session. There's no reason to wait for a special offer, either. There are always special deals going on.
Or you can also test your luck by entering the Endless-Summer Sweepstakes which goes until September 30, 2017. There are four Carnival gift cards up for grabs – Three worth $1,000 apiece and one tipping the scales at a cool $1,500. Here's your chance!
Choosing Where to Go
As they say, "It's Better in The Bahamas." And we agree. The 700 islands of The Bahamas boast the clearest water on the planet. The natural beauty is hard to beat, and the people are warm and hospitable. But, don't be surprised if you see them wearing leather jackets when the weather turns "cold" at 75 degrees. Here are some of the amazing choices you have when you cruise to The Bahamas.
Half Moon Cay
When you arrive at Little San Salvador Island, Half Moon Cay beaches will call to you. It's a private island vacation paradise. You can go horseback riding on the pristine sand beaches. If you'd prefer to be in the water, go snorkeling or head for Stingray Cove where you can see stingrays up close and personal. Or, get close to nature when you join an island naturalist on a kayak adventure. Of course, if you're looking for a bit of serenity, there's always a place to relax on the beach and enjoy the view of the clear turquoise waters.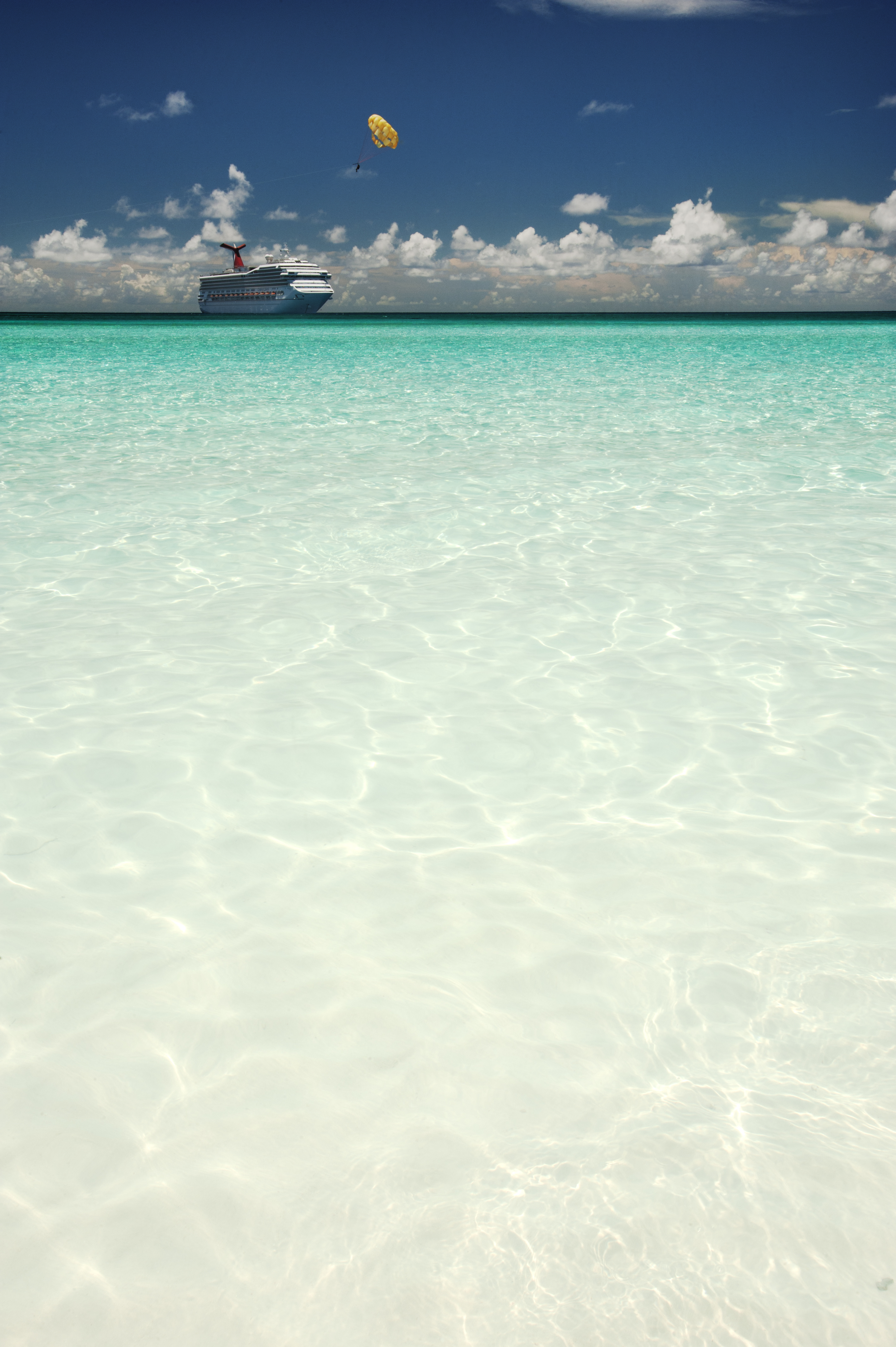 Nassau
Nassau is the capital of The Bahamas, and it will give you a real feel for the culture of the islands. Your explorations can take you to the world-famous Straw Market, or to the many duty-free shops on Bay Street. You could spend days just strolling through the 18th-century colonial streets. But, if you're looking for water adventure, plan a day at the Atlantis Resort where you'll find high-speed water slides and beautiful beaches. You can also say hello to over 50,000 fish in the resort's marine habitat.
Princess Cays
The island of Eleuthera is home to 11,000 residents and one exclusive private resort, Princess Cays. The resort covers 40 acres and offers 1.5 miles of beaches. Take a tour on a sailboat, enjoy water sports like snorkeling or explore under the water in a glass-bottom boat. It's a place you just won't want to leave.
Freeport
If you're drawn to upscale entertainment, casinos, clubs and beach bars, you need to see Freeport, the resort center on the Grand Bahama Island. In addition, you'll love Freeport for its immaculate beaches and natural beauty. And, your imagination will soar as you play with dolphins, explore ancient caves or kayak through inland creeks. There's just a lot to love in Freeport.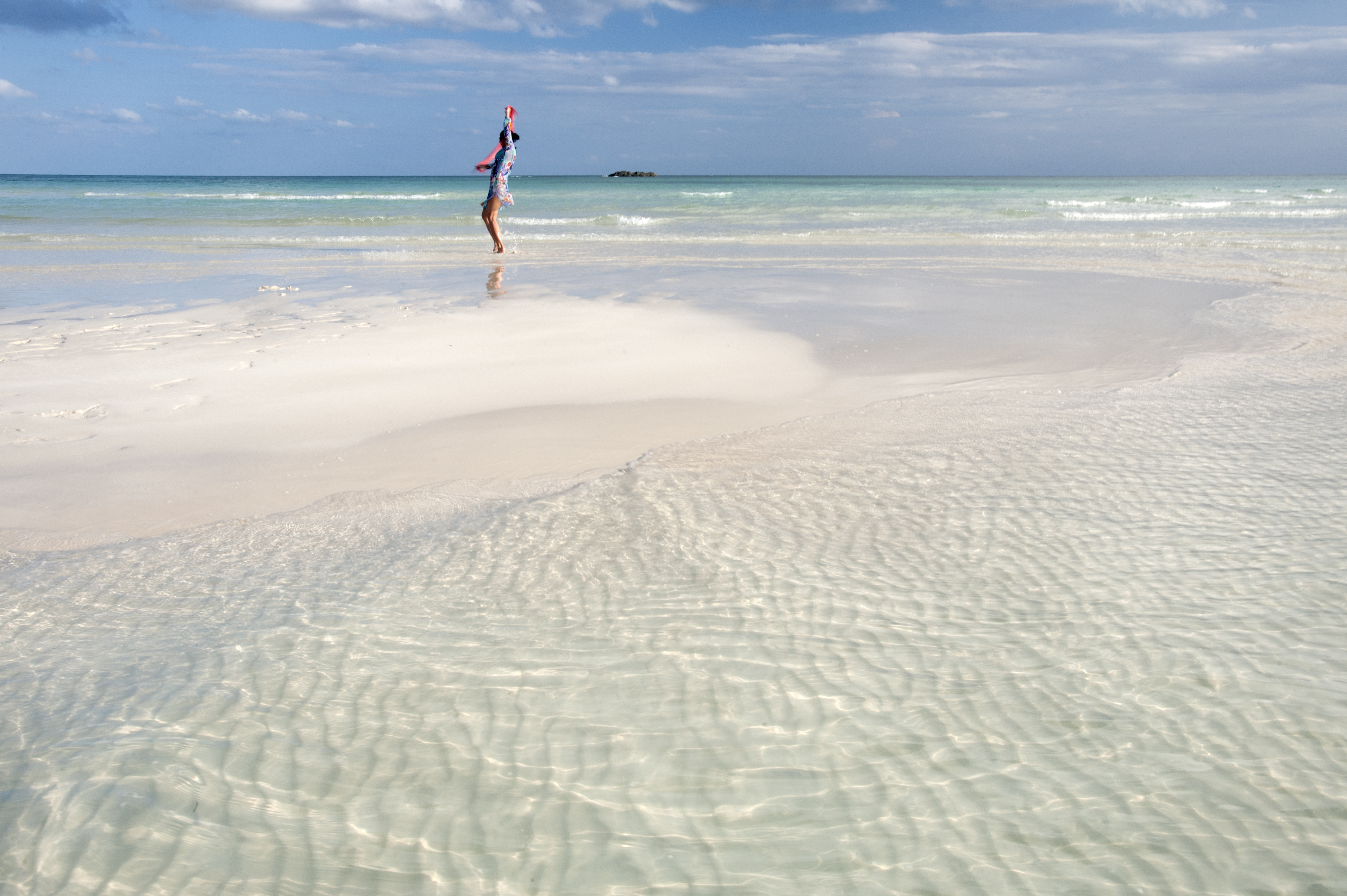 Key West
Key West is the most southern island in the Florida Keys. But, if you didn't know any better, you'd think you were still in The Bahamas. There's a charming Caribbean feel to the island. Go parasailing, visit the homes of Hemingway and Audubon, or join the party on the beach or in one of the fisherman's saloons. Your visit to the southern tip of the United States will be one you'll always remember.
So as you can see, it's always a perfect time to take a vacation to The Bahamas. When will you choose to go?