Have you always wanted to go on a cruise but were not really sure if it was for you? Do you have questions about cruising but never knew who to ask?
Well if you answer yes to either of these questions we are here to help!  When we took our first cruise for our honeymoon we had soooooo many questions about cruising. The only people we knew who had really cruised before were my parents. I hate to say it but we instantly thought that meant that cruising was just for old people and we would stick out like nothing else.
After taking over 10 cruises the past five years we have found that these are the top 10 frequently asked questions from non-cruisers.
1. Is it expensive?
It honestly depends on the type of cruise you book. There are cruises in all price ranges. You can find cruises for a few hundred dollars up to thousands of dollars depending on the cruise line, length of cruise and the ports visited.  The great thing about cruising is your room, your regular dining and entertainment is built into the cost. Sure you can add additional cost by purchasing liquor, eating at specialty restaurants or gambling but that is up to you. Trust me no one is going to drag you to the bar and force you to drink a fruity mai tai….that is unless you want them to 🙂
2. Do I have to wear a formal dress every night?
I am happy to say that the majority of cruise lines do not expect you to dress formal every night.  You can go all out and get dressed up nightly if you would like to but it is not a requirement.  You also have the option of dressing casually to eat in the buffet every night of the week. Pre-warning: casual means actual clothes not just your swimsuit.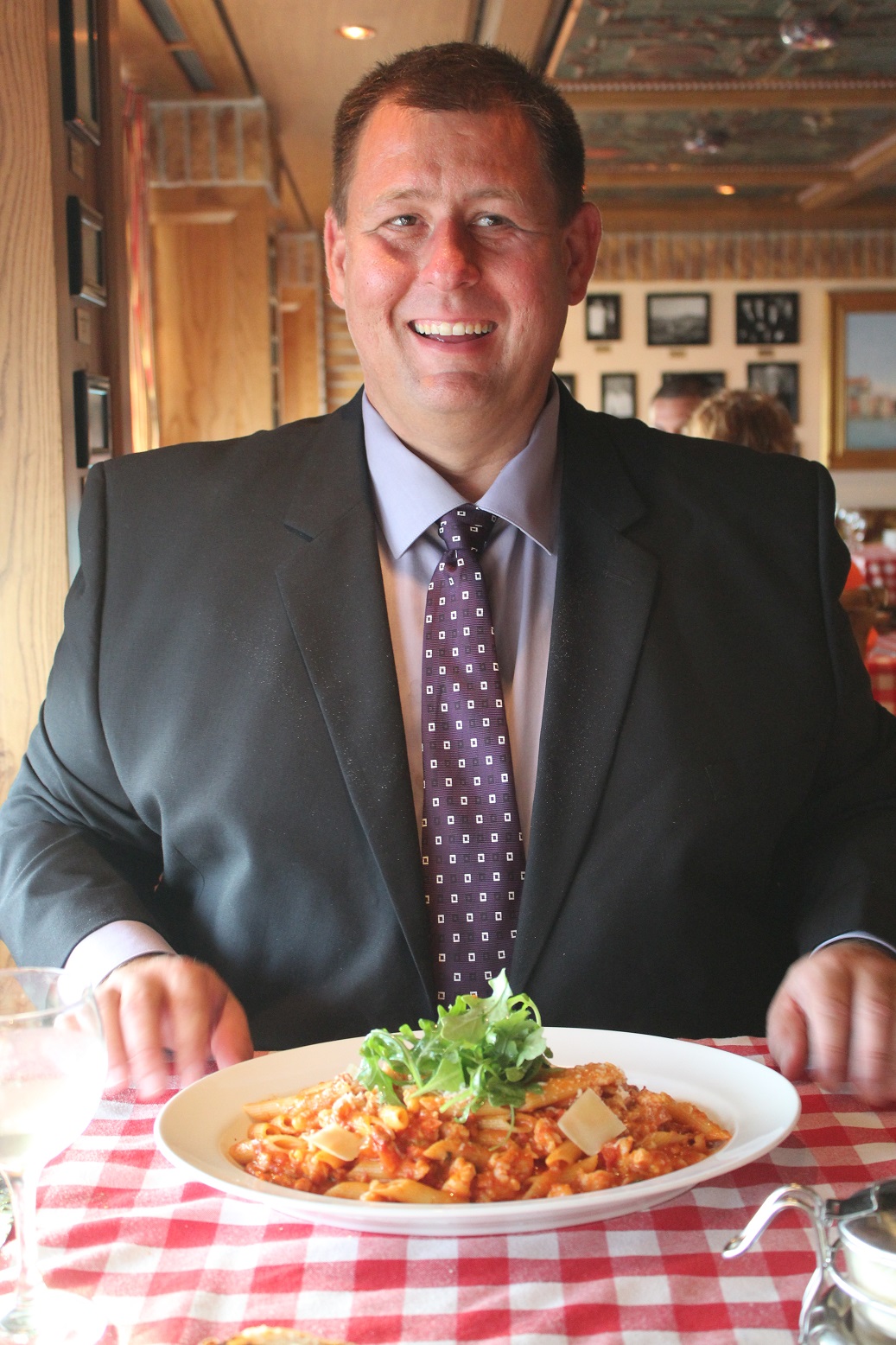 On Carnival we dress up a tad bit for dinner every night because we love it.  I am not wearing a formal dress and heels but I might wear a skirt, summer dress, or cute top and pants. John wears a button down shirt and nice pants with or without a jacket depending on his mood. We like to treat each night at dinner as a great date night.
3. Will I have fun?
Oh my goodness yes! You get to choose what you do during your cruise. Want to spend the day taking a long nap, watching a movie and ordering room service….go for it. Want to spend the day sitting by the pool soaking up the sun and drinking a fruity cocktail….go for it. Want to take a dance class and learn how to ballroom dance…go for it. Want to play cards with friends all day or dominos….go for it. Want to watch the world go by from a lounge chair in the shade….you can totally do it. How can you not have fun when there are so many options for things to do! We tend to have so much fun that we actually schedule in a nap each day so we force ourselves to relax for a bit.
You get to choose what you do and when you do it on the cruise ship.
4. Are cruises family friendly or more of a party scene?
If you are looking at a couple day cruise that is specifically marketed for college kids and people in their 20's you may wind up on a getaway with more partiers than the cruises we've taken. Some cruise lines do cater to a certain age group more than others. That said, we have been on a few cruise lines and each time we were more than comfortable. We love Carnival because there is something for everyone on the ship. If you are looking for an adult sanctuary you can visit Serenity for a quiet oasis. If you are looking for a fun area for your kids they can visit the kids camps. Ages 0-99 will have fun!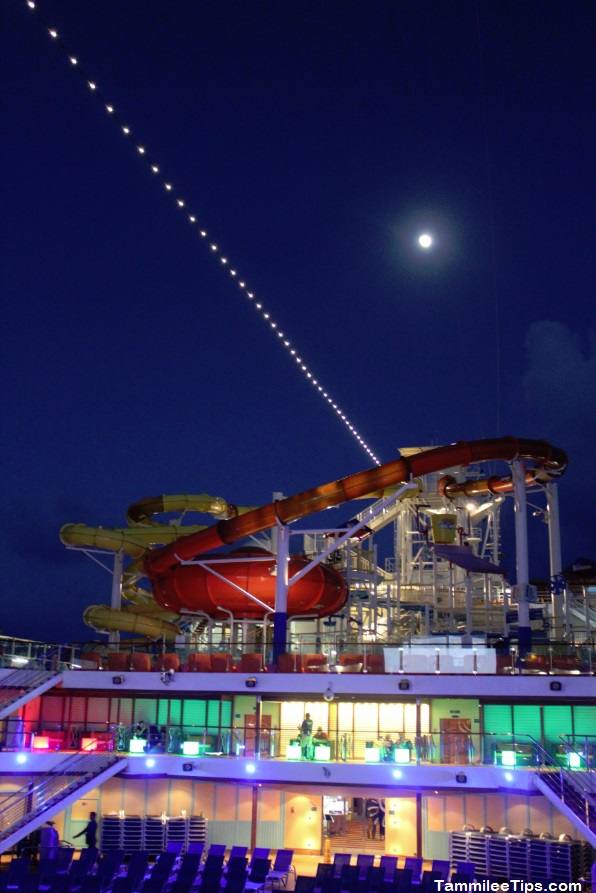 5. Can I check my emails and Facebook account from sea?
Yes! The ships have internet access available to purchase when you get on board. Each ship has varying prices depending on the amount of minutes you need. The only time we have run into an issue was on a Baltic Sea cruise and we were in the middle of nowhere and the internet couldn't connect. Everyplace else in the world we have not had a problem.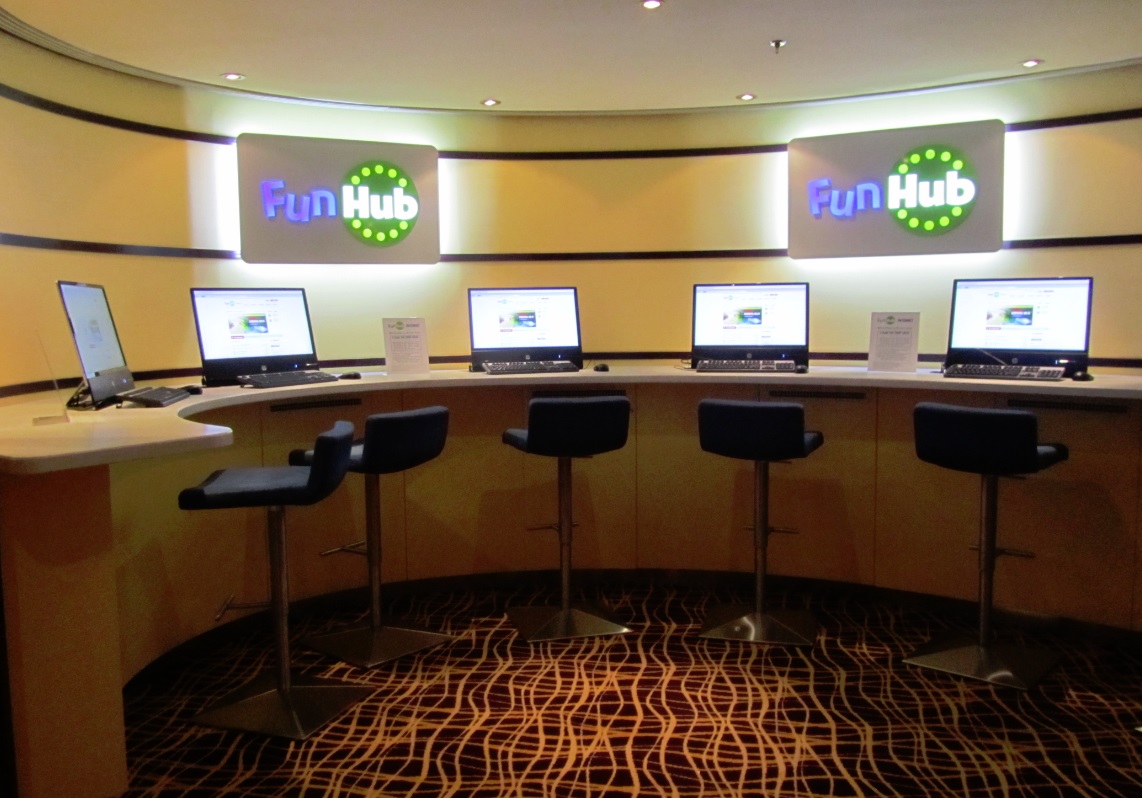 6. I have dietary restrictions is this a problem?
Not a problem at all.  You can let the cruise line know about your dietary restrictions in your registration. This allows the ship to make sure they have the right food products available during your cruise. Most cruise lines request at least 30 days' notice so they can make sure the order goes through with your requests. You can also work with the cruise line if you have specific foods you can't have.
Being a vegetarian I have not had any issues on any cruises with finding ample options available at all meals.  We try and visit the steakhouse on the Carnival Cruise Ships and I am still able to find an amazing meal that is vegetarian. The chefs are so great at working with your dietary needs and making sure that you love your meal.
7. What is the safety drill and can I skip it?
The safety drill also known as the muster drill is required of all passengers on each cruise you embark on. It is not an option to skip the safety drill. Each room is checked and guests are counted at each muster station. The safety drills are pretty quick and they are the perfect sign that you are about to embark on an amazing cruise adventure.
8. Do I need to bring cash on board for tips or purchases?
You can bring cash on board for tips but it is not necessary unless you want to. The ship will automatically add your daily tips to your cruise account each night. You can tip your servers or room steward at the end of the cruise if you wish too. You do not need cash on board the ship for purchases. All of your purchases will be credited to your onboard ship account.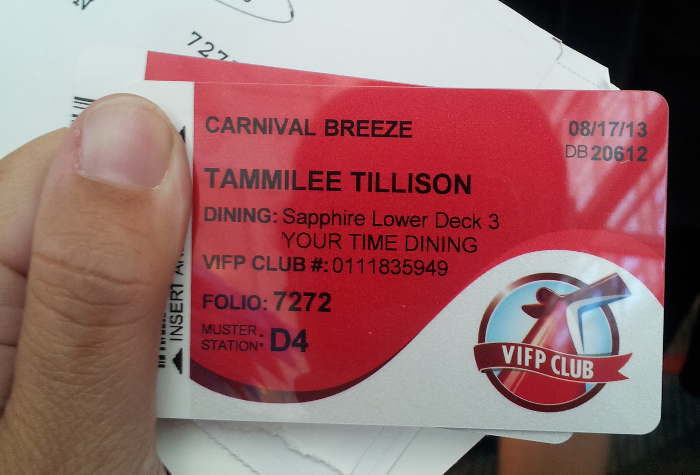 You may want to bring cash for your days in port. Your ship card only works on the ship so you will need to have cash or a credit card available if you chose to make purchases while in port.
9.  Are there exercise areas available to burn calories?
Well this one is totally up to you…….
You have the choice on the cruise of many options for food and fitness. I will say that the food on the cruise is normally really good! But there are so many options to work off the calories. There is a sports track to walk or jog around, basketball courts, swimming pool, taking the stairs instead of the elevator, dance classes, yoga class and oh yeah a huge gym on board. There are options for everyone to burn off calories and to enjoy amazing food.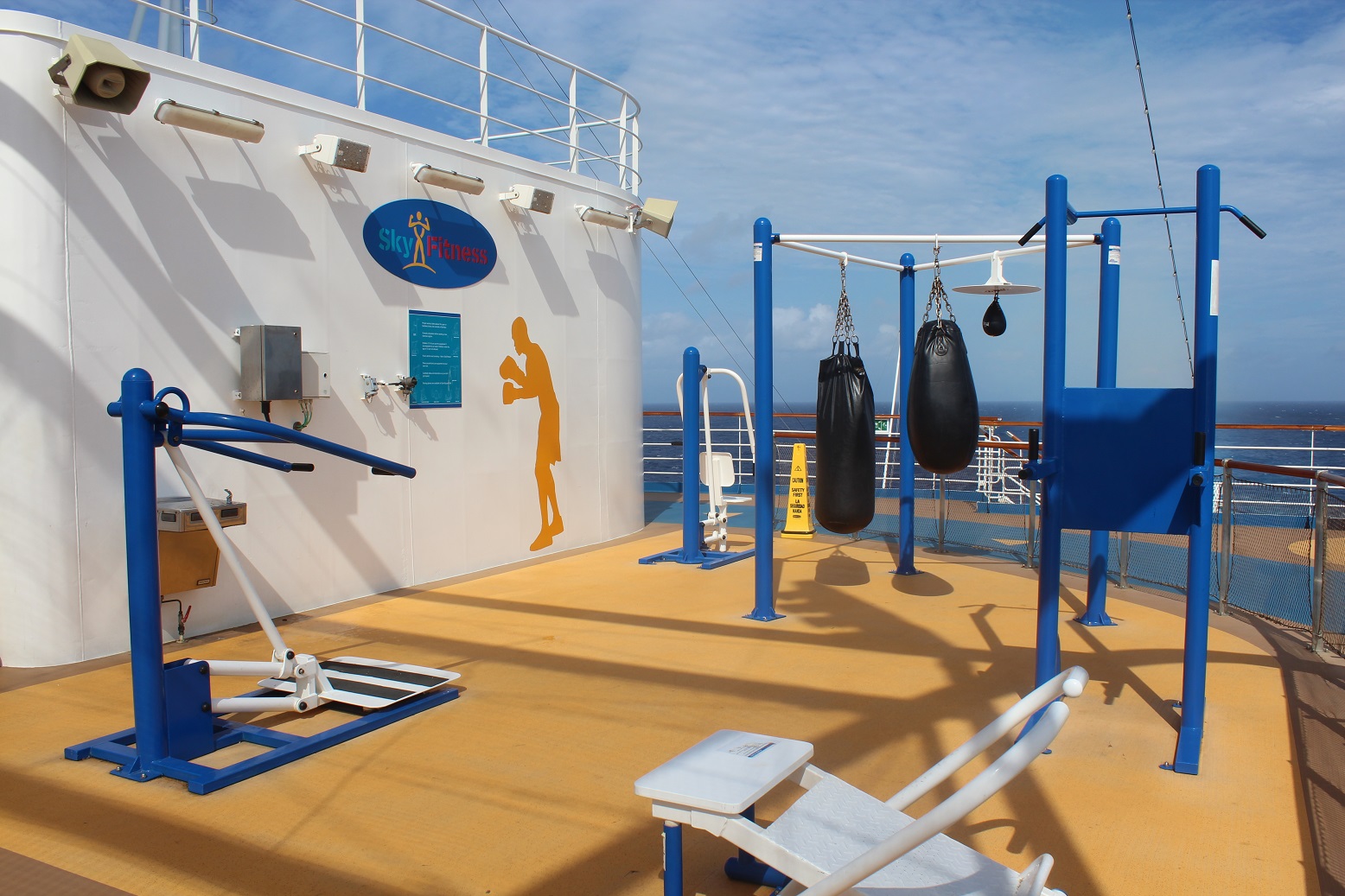 You can even play a round of mini golf on many Carnival ships. We make it a point of walking the deck daily on the Carnival cruises we take. It is a great way to meet other passengers and enjoy the amazing weather.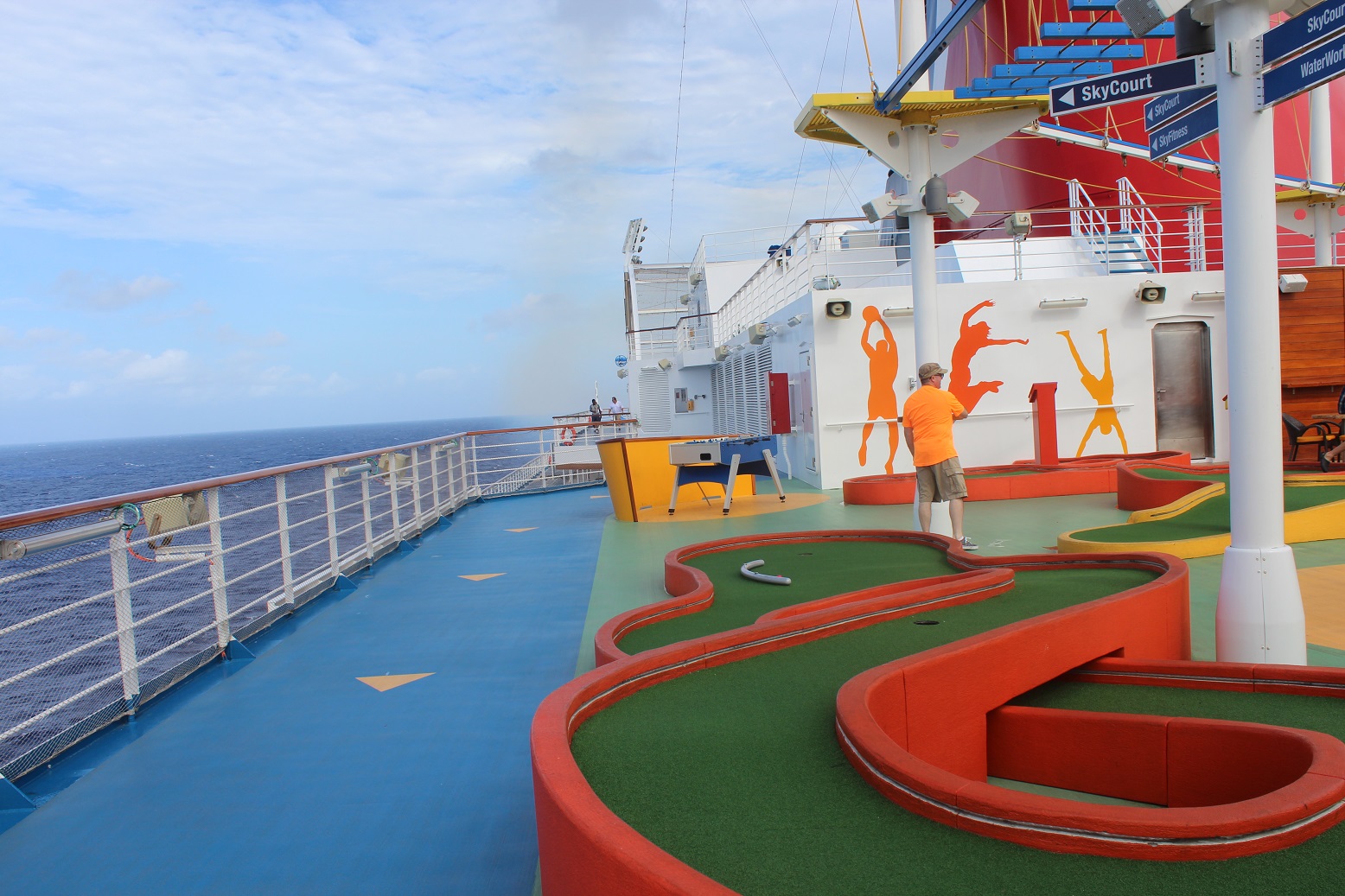 Plus you have the chance of seeing dolphins and other wildlife while you are walking. I definitely don't get to say that when I am walking at home in Spokane.
10. Are excursions included in my cruise rate?
For most cruise ship excursions are an additional charge. Excursions range from around $30-$300 and up, depending on the activities involved with the excursions. Excursions are a great way to explore a port and not have to worry about transportation, how long you are off the ship or what to do. The cruise ships have vetted out the companies that handle the excursions to make sure they are the best in the area.
We have done some truly amazing excursions on our Carnival cruises. Some of our favorites include driving ATVs and swimming with sharks in Grand Turk, visiting Passion Island near Cozumel, visiting Bayahibe beach in Dominican Republic and touring Key West.
You can find out more about the excursions offered on your cruise by checking the cruise website. Most cruise lines will show the specific cruises that are being offered for your cruise on their site. You can check to see which ones include meals, how much activity is involved and how long each excursion is on their websites.
Please let us know if we can answer any other cruise questions for you!!!! We are huge fans of cruising and would love to share our experiences with you.
This post was created as part of my collaboration with Carnival. As always, all of the opinions, thoughts, and ideas in this post are my own.