One of the most exciting parts of my Carnival cruise last October was getting to meet the chefs & go behind the scenes to the kitchen galley!
The crew on the Carnival Conquest went out of their way to make sure the guests had the most fantastic culinary experiences, no matter what dining areas we were in. And the chefs I met had astounding credentials (years of experience, culinary schools, etc.).
So, how did I get behind the scenes? I paid extra for the Chef's Table dinner. It was sooooo worth it foodies! This experience came highly recommended, so I knew I had to splurge.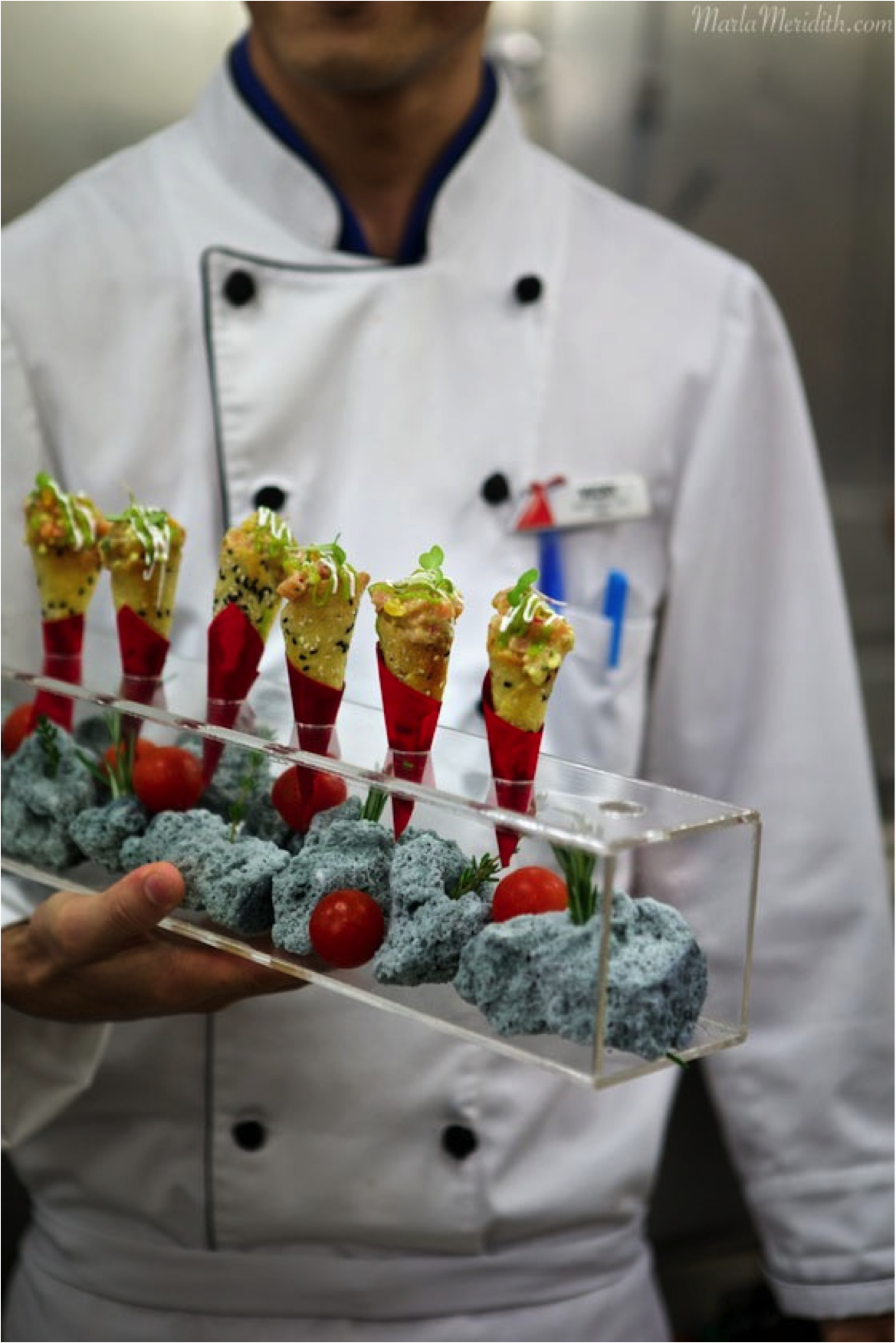 We spent about an hour in the galley, sipping champagne & enjoying carefully styled & elegantly flavored appetizers. This sushi presentation was amazing! As was the pastry…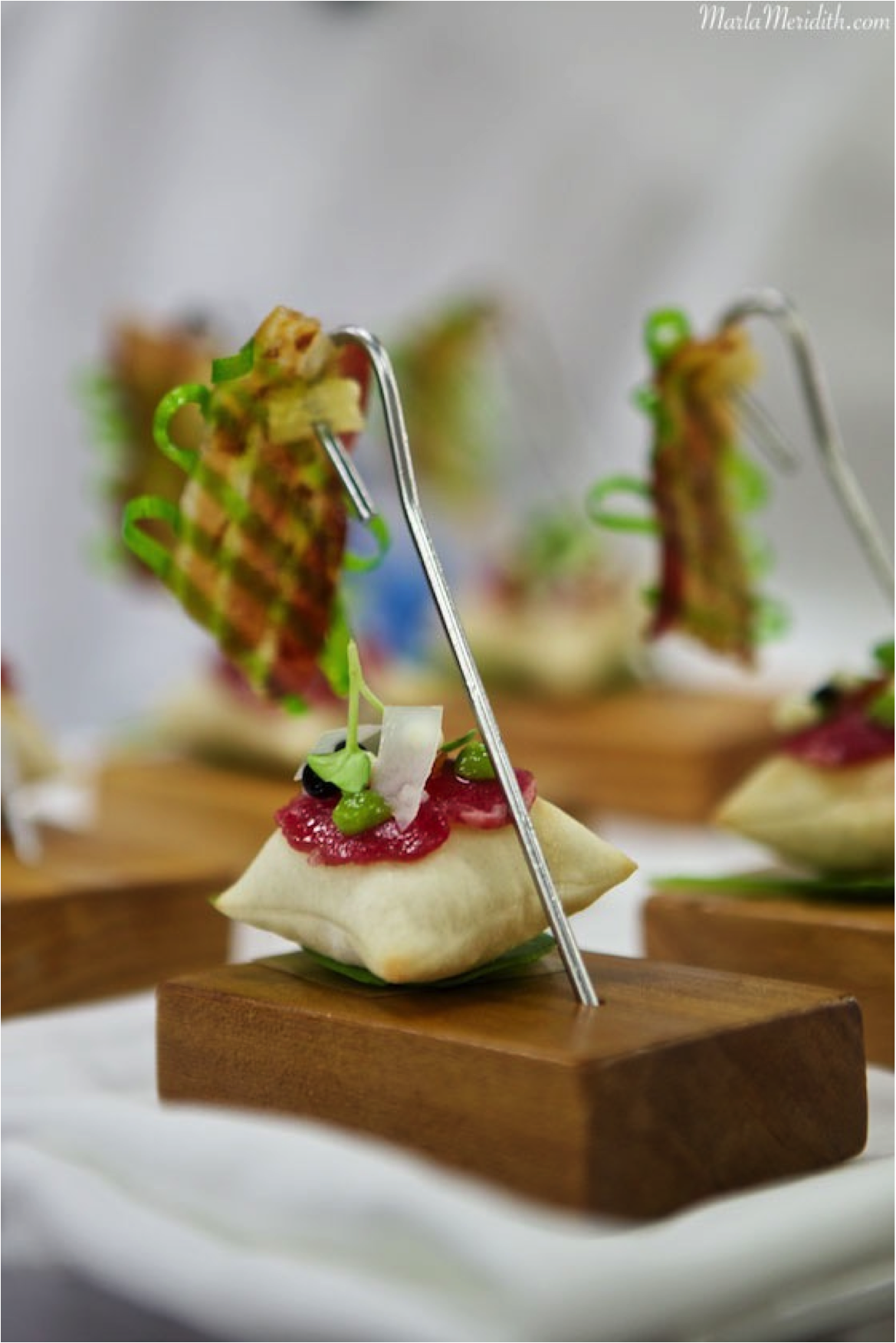 On the galley tour we met the Chef de Cuisine, Biju Jacob…He told us stories about his culinary training, also the ins & outs of ordering food for a cruise ship. The quantities of the food they bring on board are beyond belief!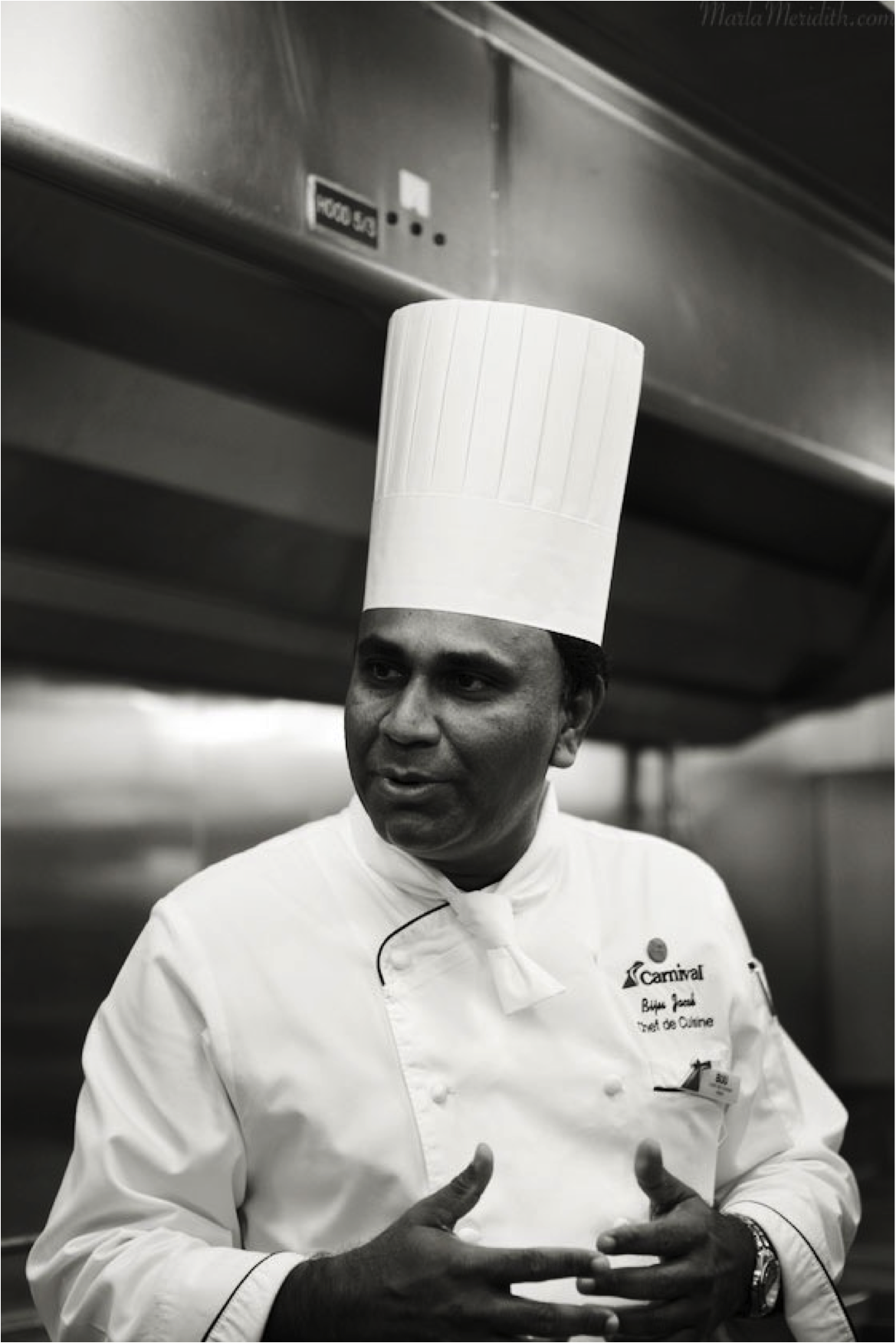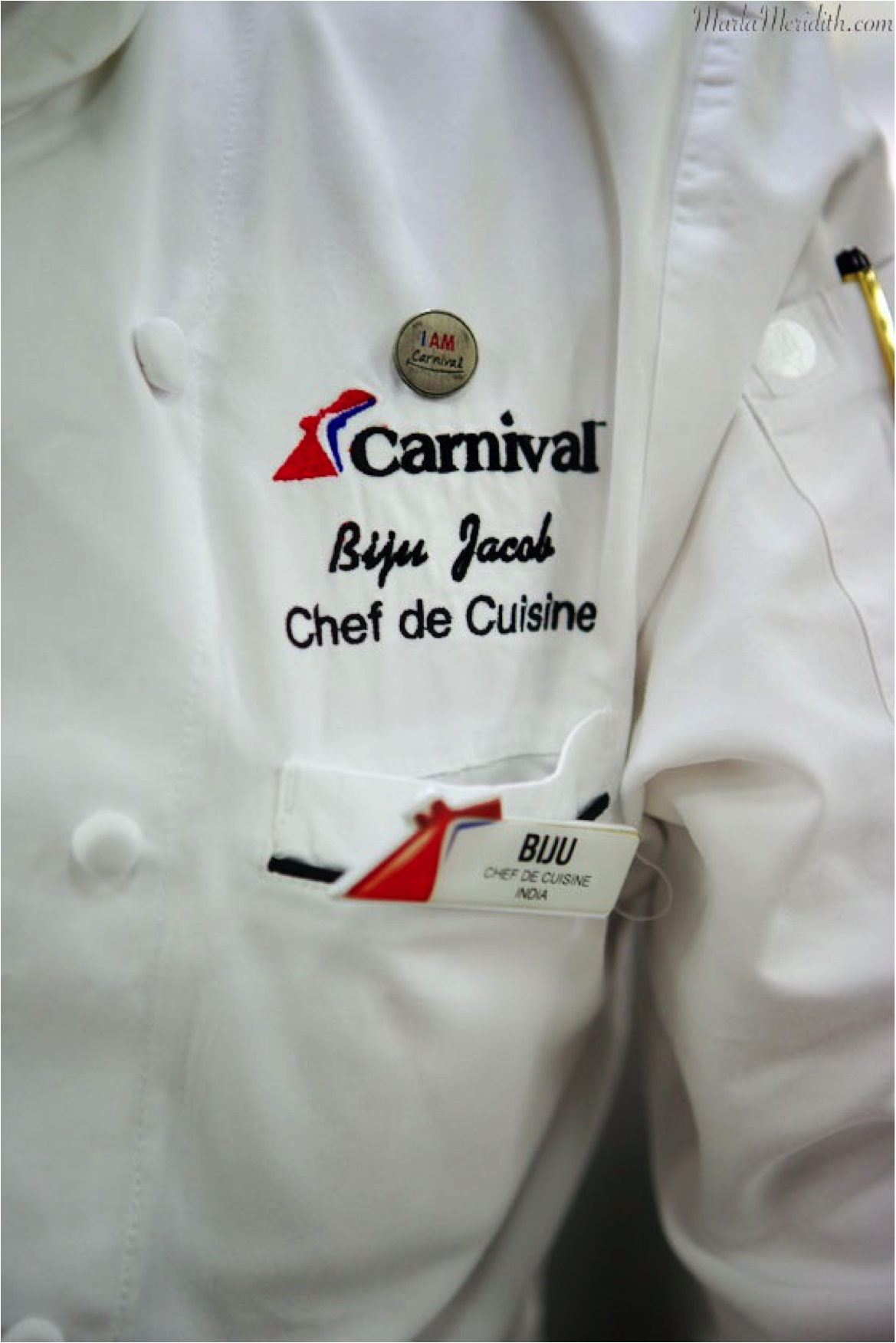 And the Pastry Chef, Ramesh…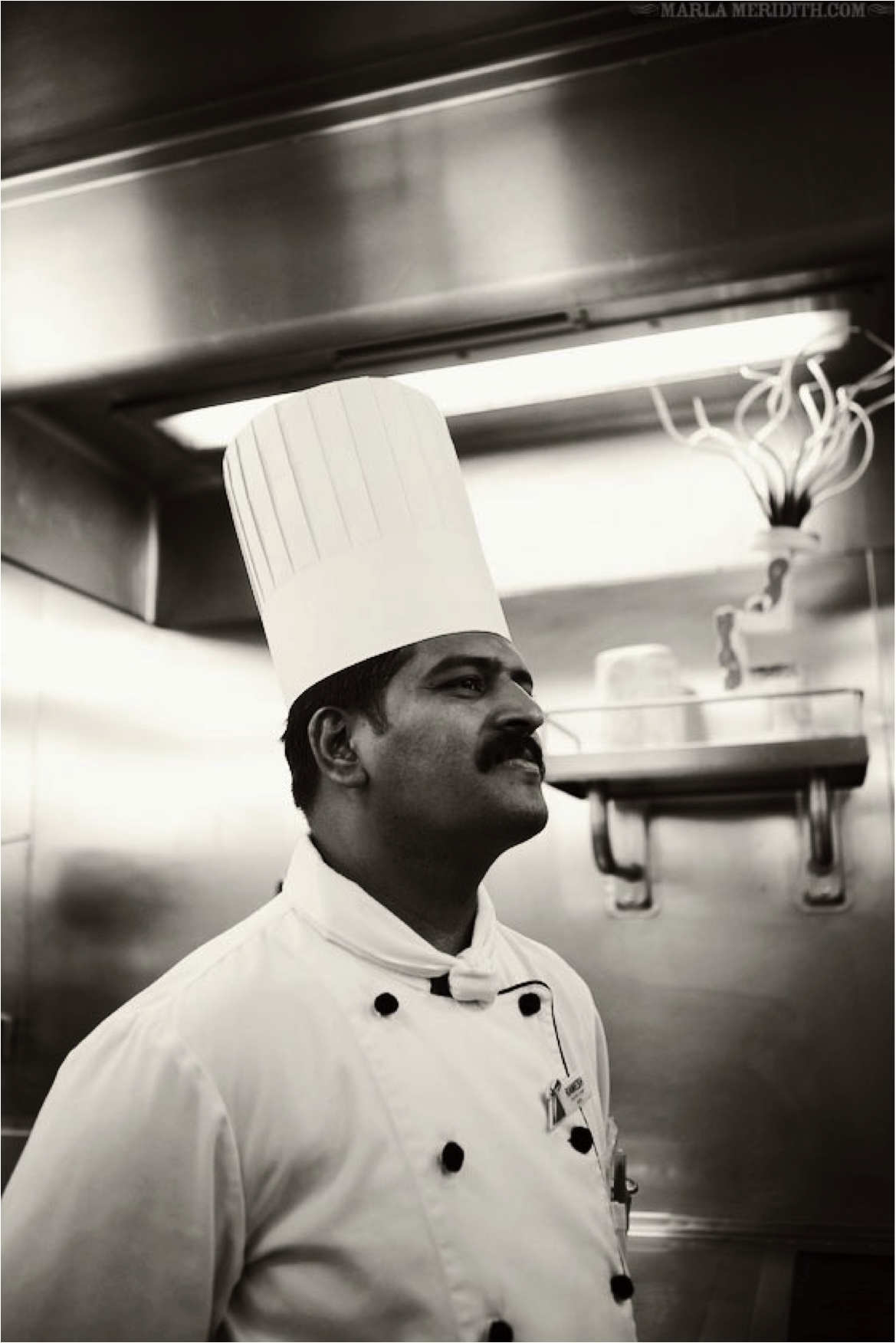 And of course the lovely kitchen staff…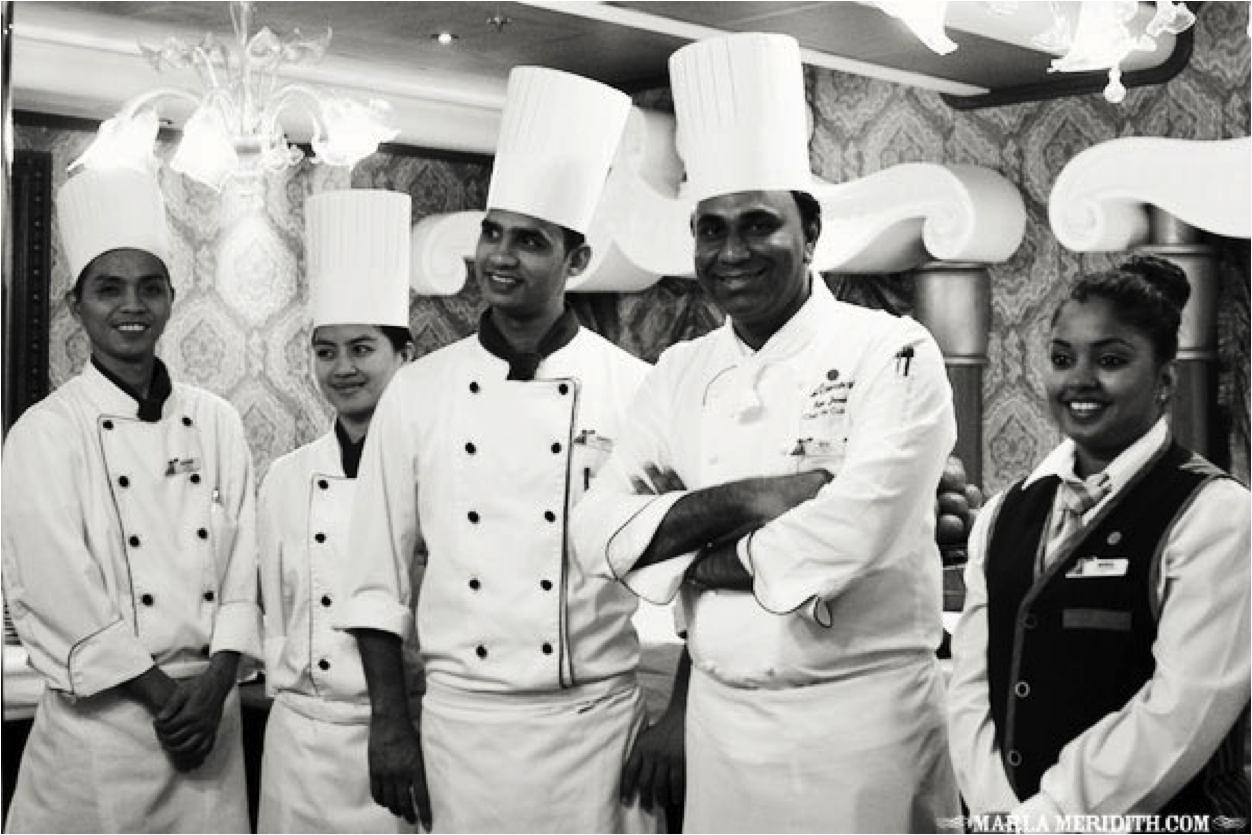 All of the food presentations were gorgeous & super tasty too! The staffers had big smiles & were super friendly. Every course served up with lots of entertaining foodie stories… Inspirations behind the recipes, etc. It was fun to speak with the chefs about their culinary educations. These folks are super well trained & happy to share the inside scoop! A very personable bunch.
We were even got to dabble in some cooking…..sooooo fun!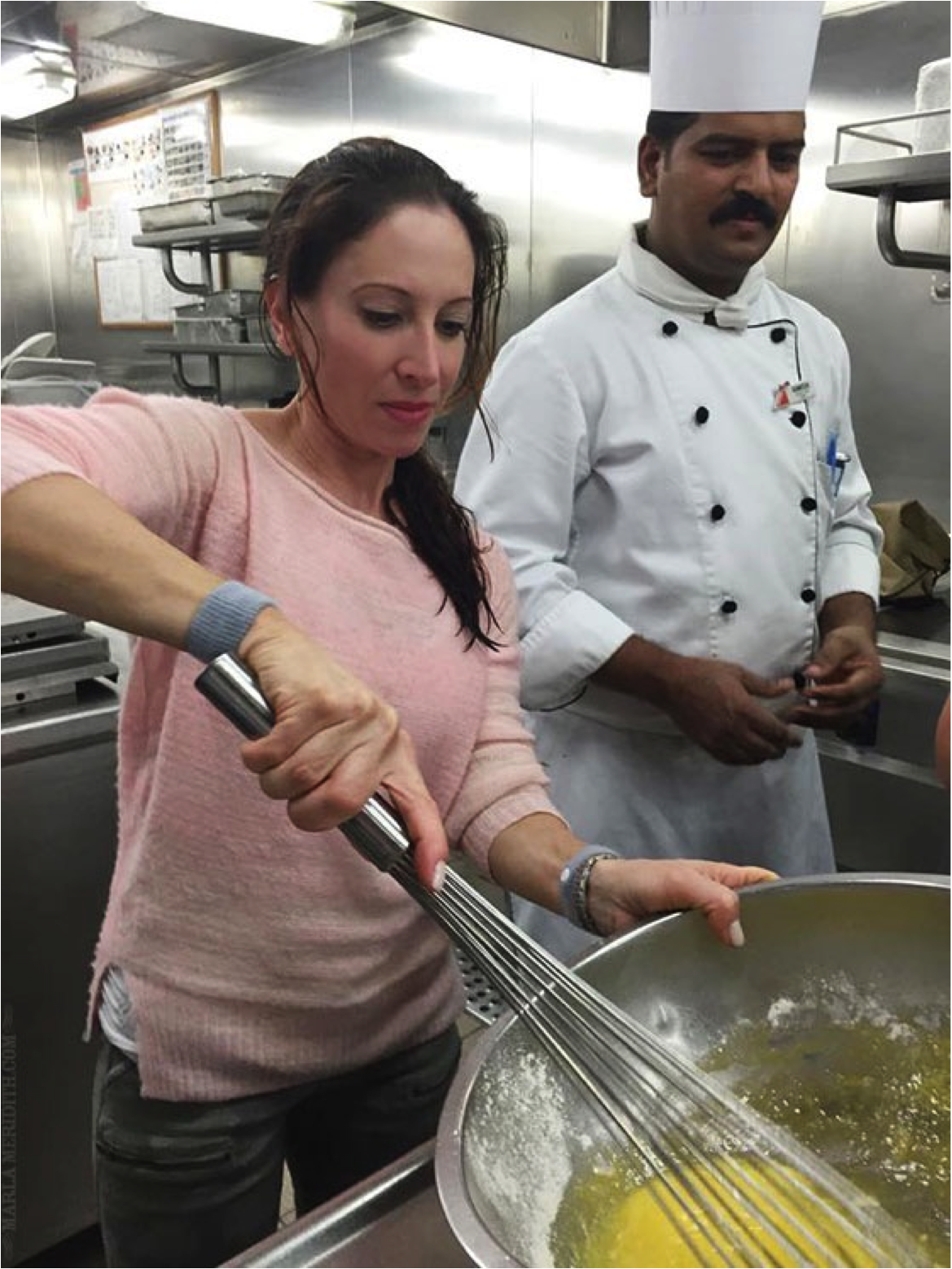 After the fun kitchen tour we sat down to a lovely meal with many courses. The Chef's Tasting dinner seats 12 guests. It was a fun & lovely bunch!
These popovers were amazing…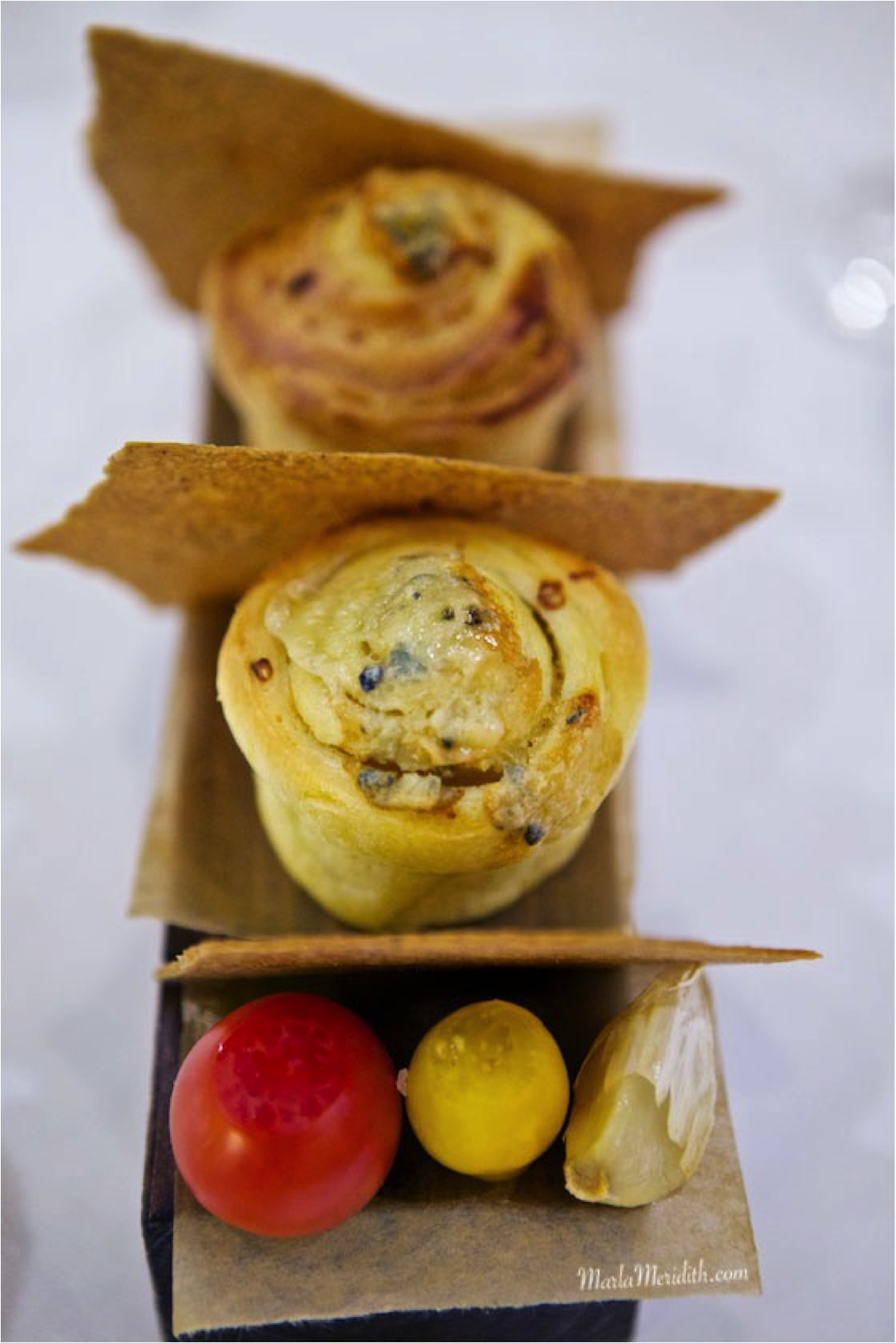 As were all the smaller bites…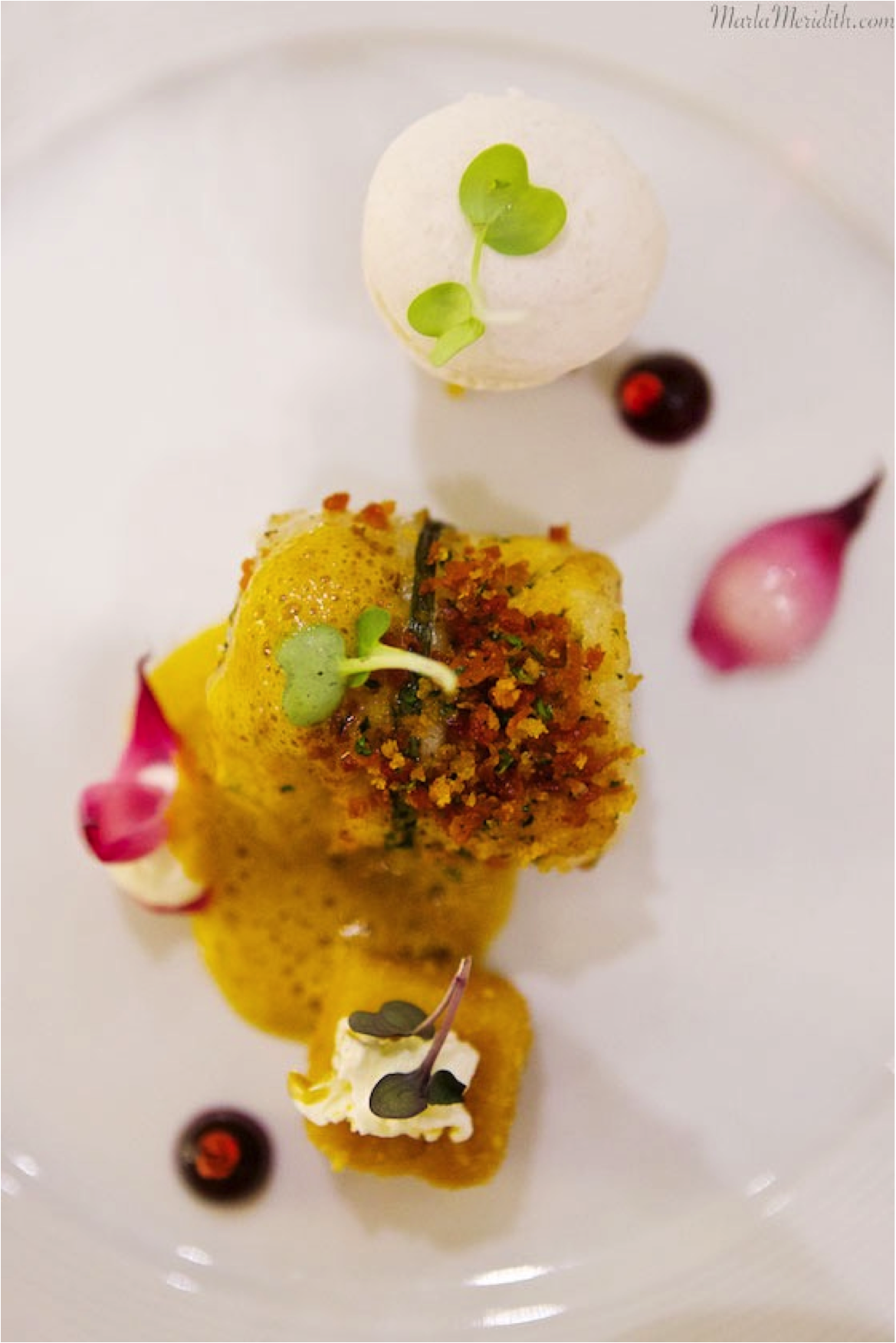 Isn't this beet soup gorgeous? With little vegetable terrines….

Which led up to the larger courses…

And of course dessert! A guest was celebrating a birthday so we indulged in a delicious chocolate cake…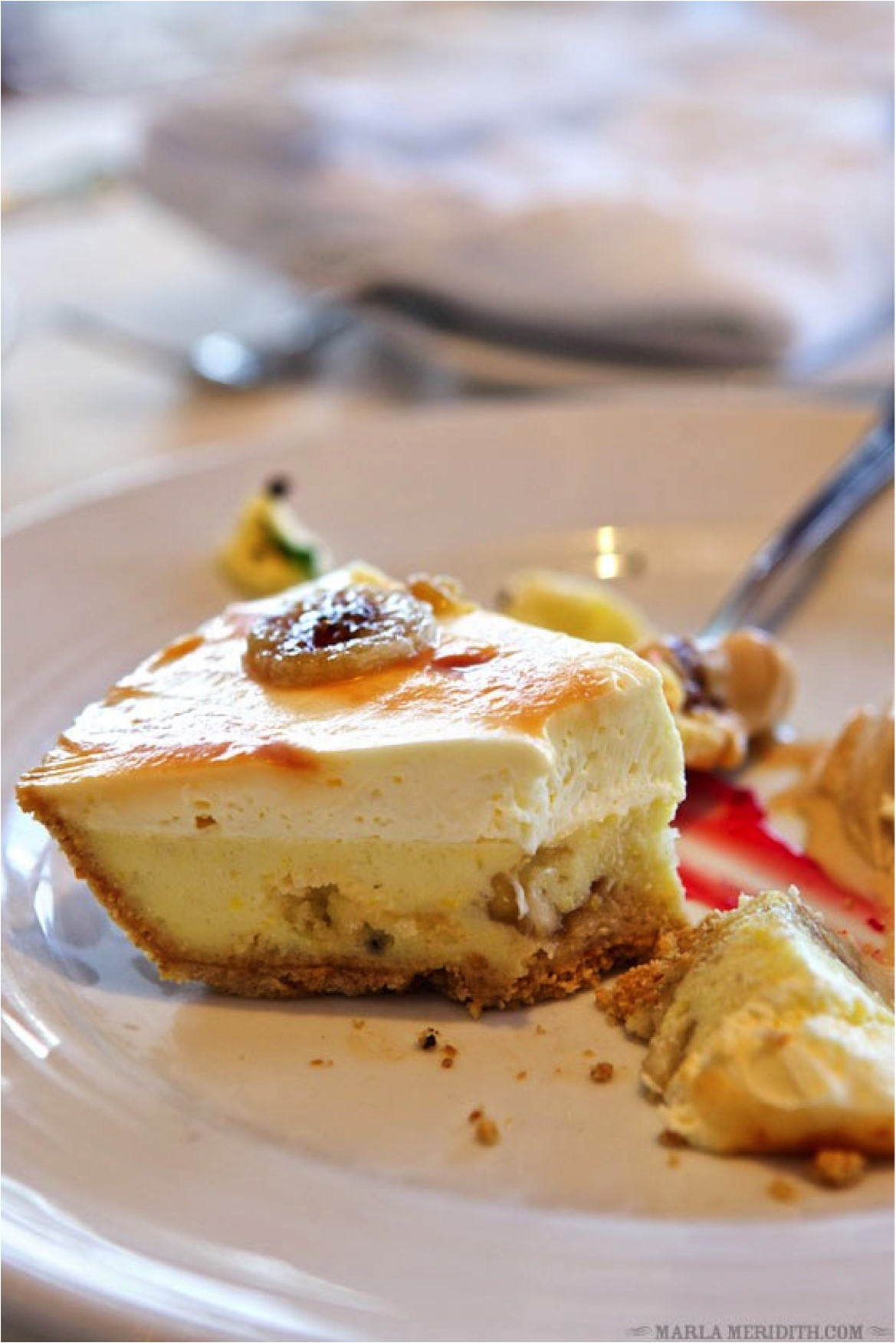 Another dinner I paid extra for was the The Point Steakhouse. I did not go into the kitchen for that meal. But the experience was amazing & super memorable. I suggest you try it too if you cruise.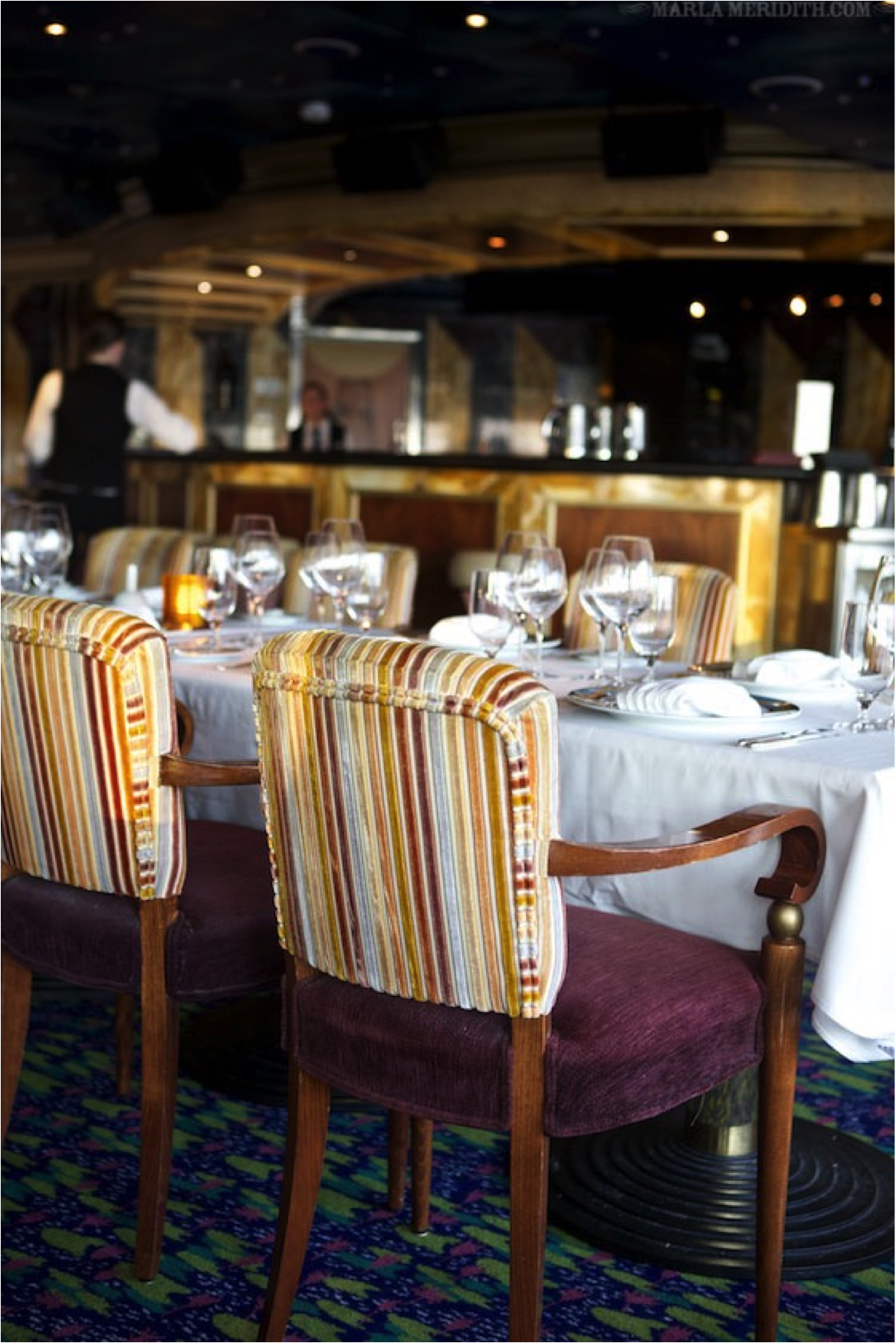 This tomato salad appetizer was super fresh & gorgeous!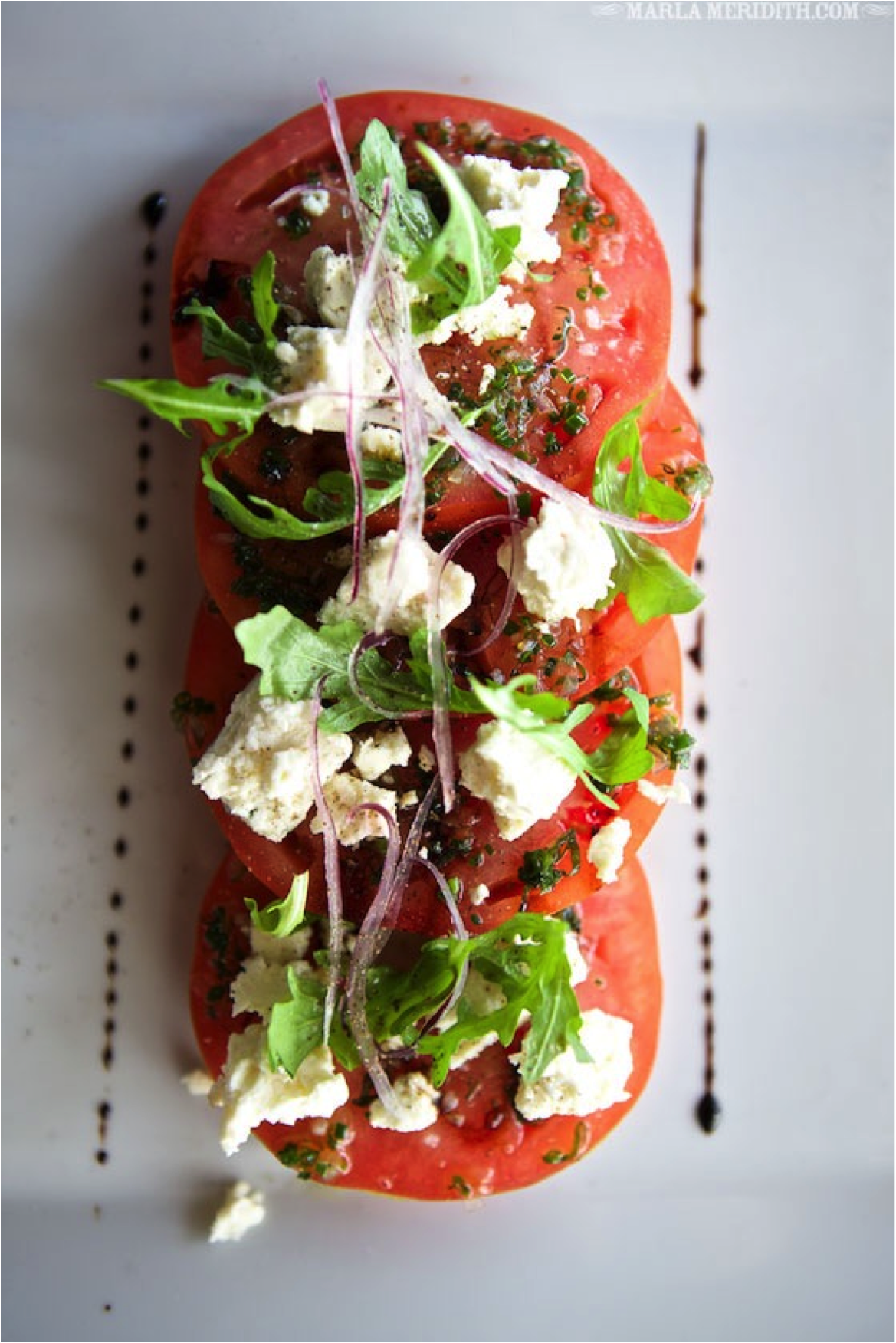 My filet mignon was prepared to perfection…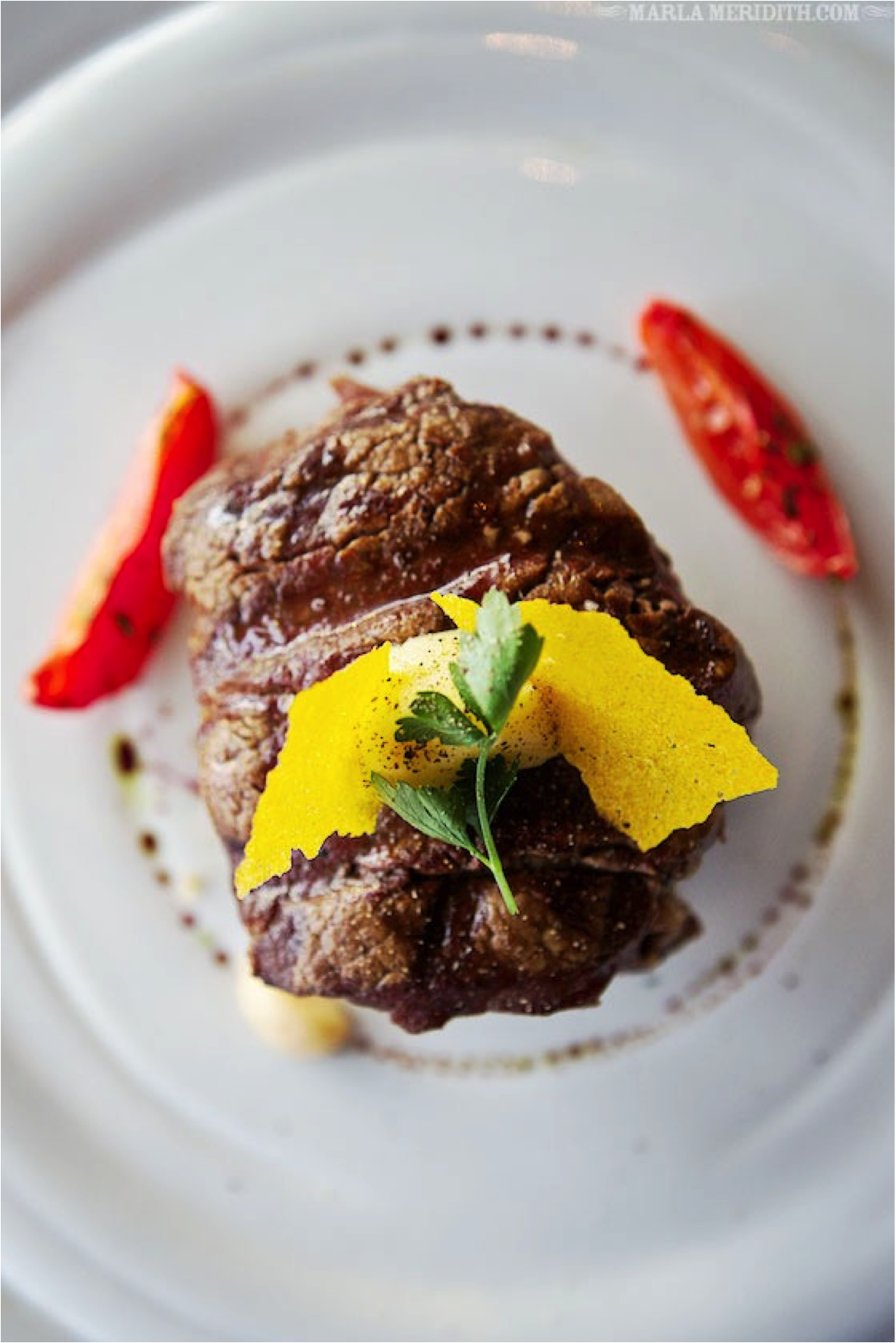 And the wine list well represented all regions & varietals. The sommelier was excellent with her recommendations.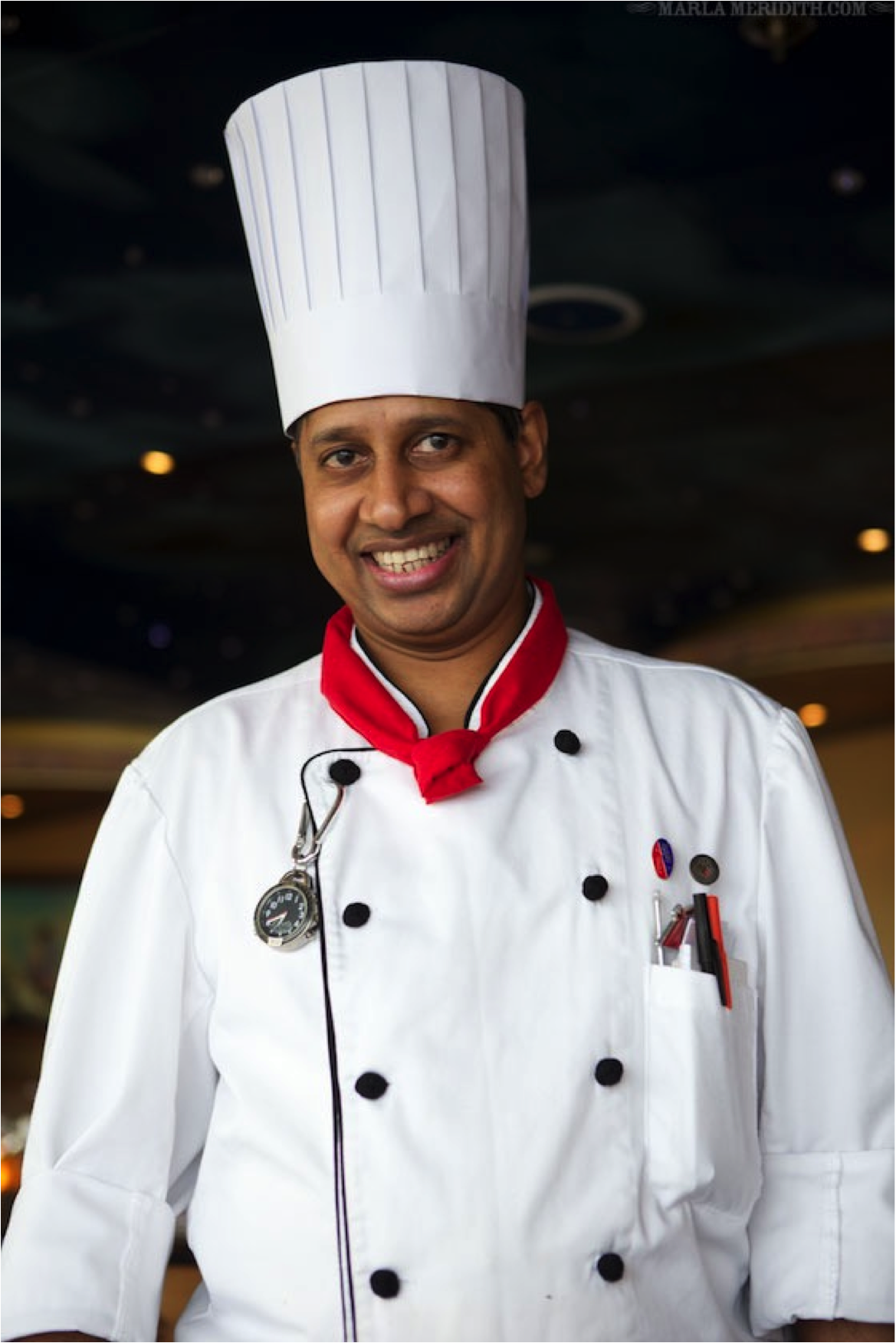 All of my culinary experiences on board the ship were tasty & memorable. From Guy Fieri's Burger Joint to the fine dining to the 24 hour pizza! And all served with smiles.
Hope you enjoyed the behind the scenes tour!
This post was created as part of my collaboration with Carnival. As always, all of the opinions, thoughts, and ideas in this post are my own.