Last week we skipped our usual turkey fest in favor of an intimate family vacation. Scarlet, Carleton, and myself spent 7 days at sea on the Carnival Valor relaxing, playing, exploring, and also doing quite a bit of eating.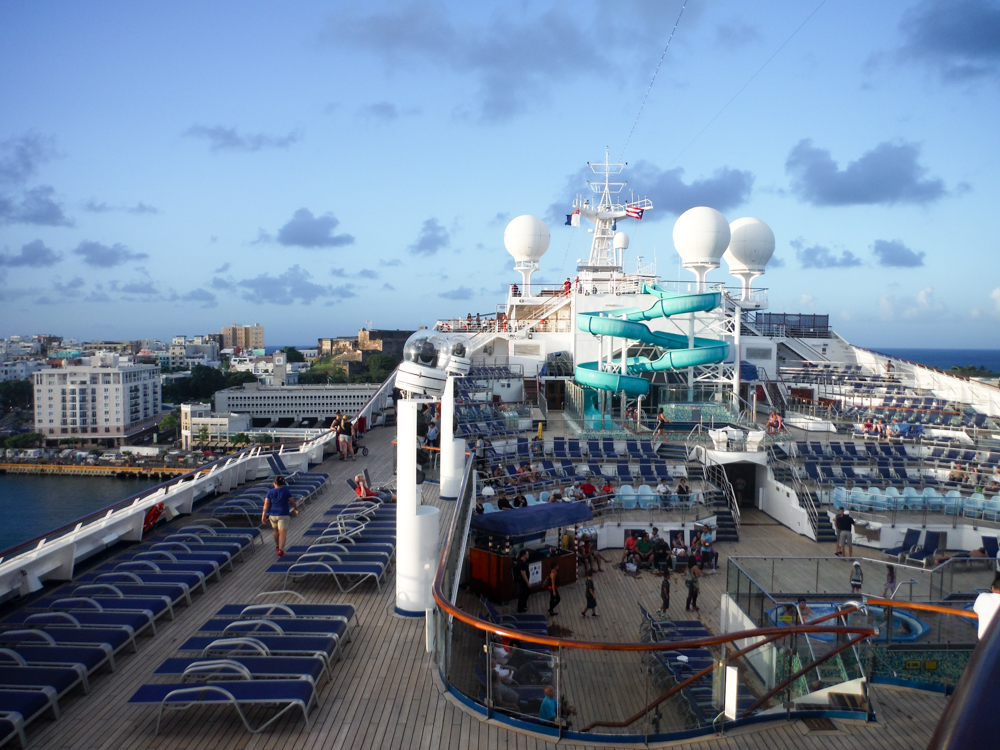 Scarlet fancies herself a photographer, so we got her her very own (waterproof) camera, and told her to document the trip for us.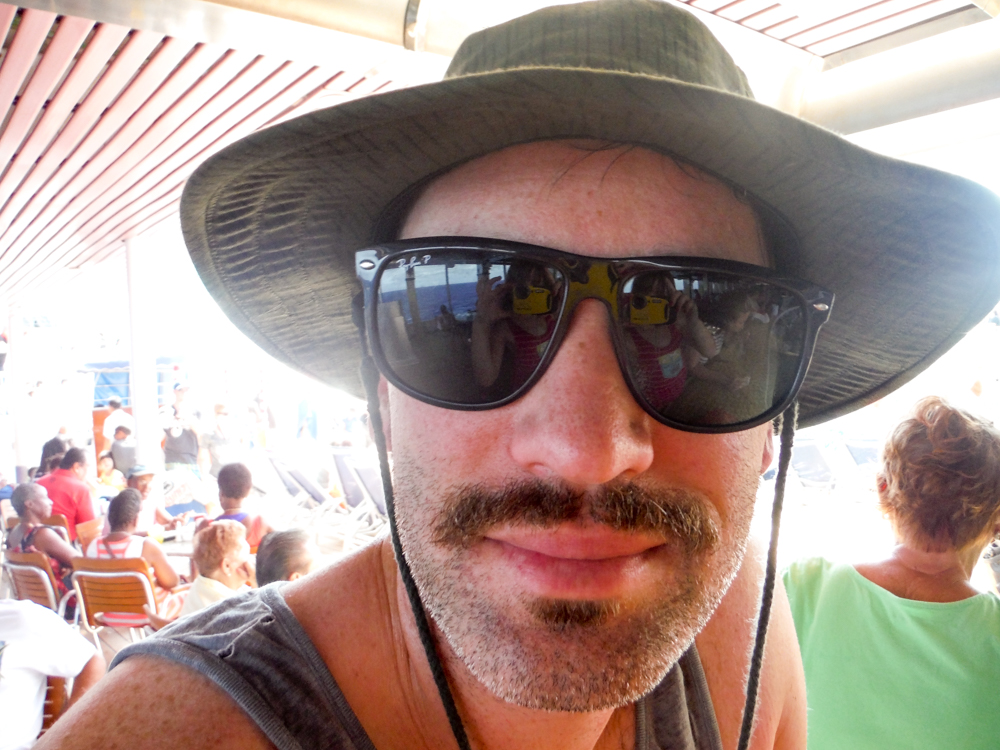 I also nabbed it a few times to snap some pics of her.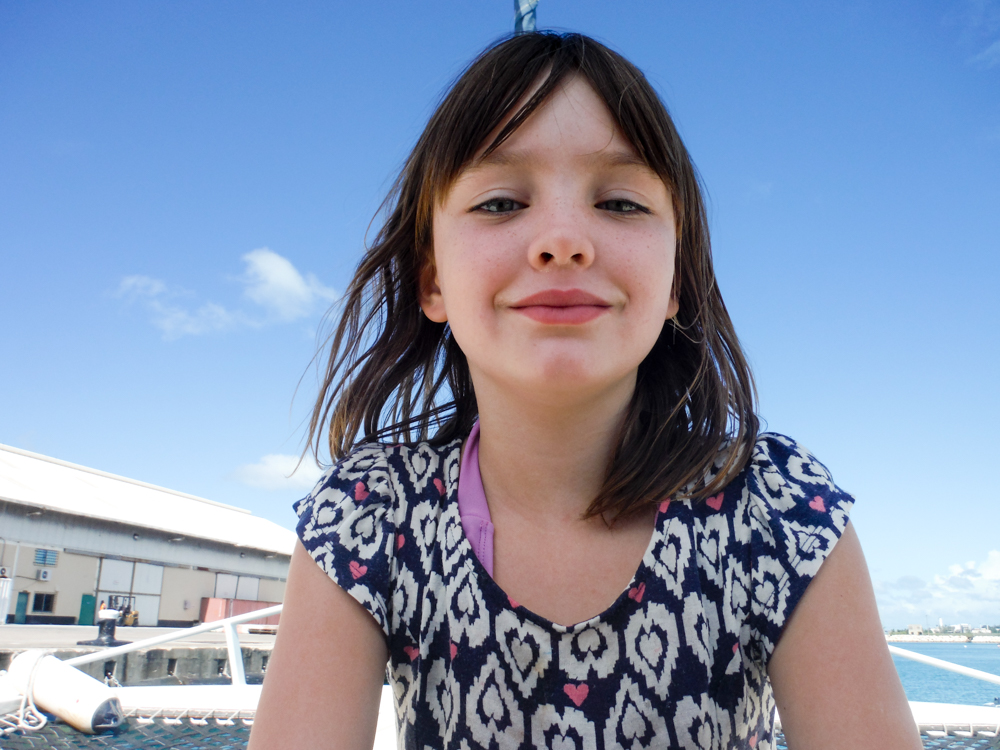 From island to island across the Southern Caribbean; from Camp Carnival (three cheers for kids club!) to under the sea, she had a BLAST and took some great pics. Discover what cruising is like from a kid's point of view.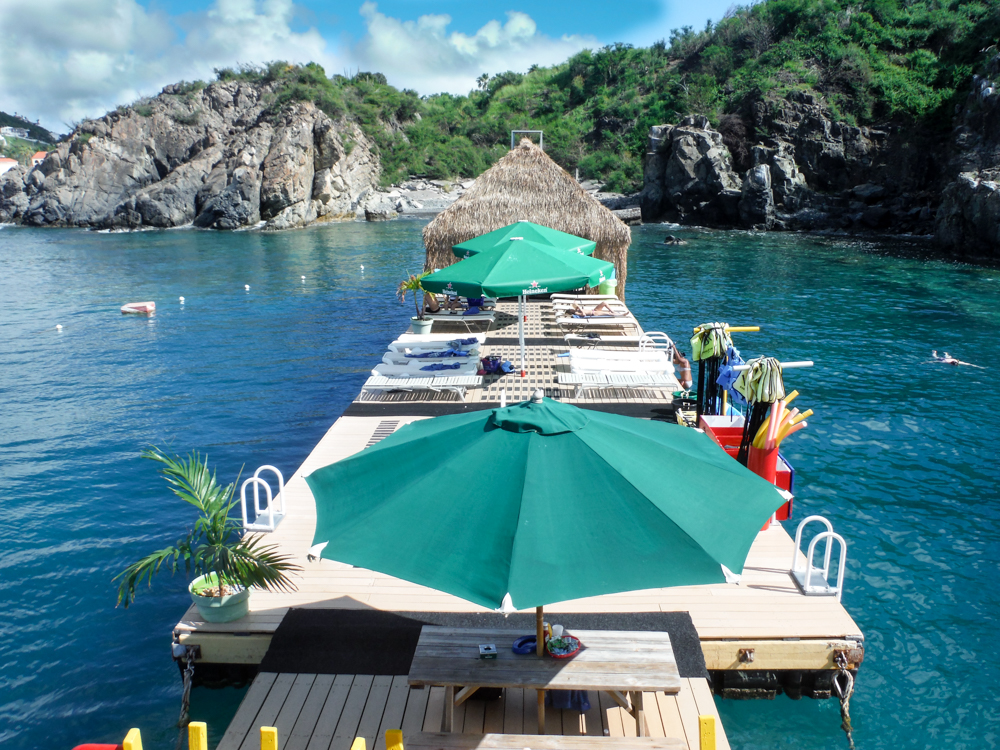 Hint: It's rad.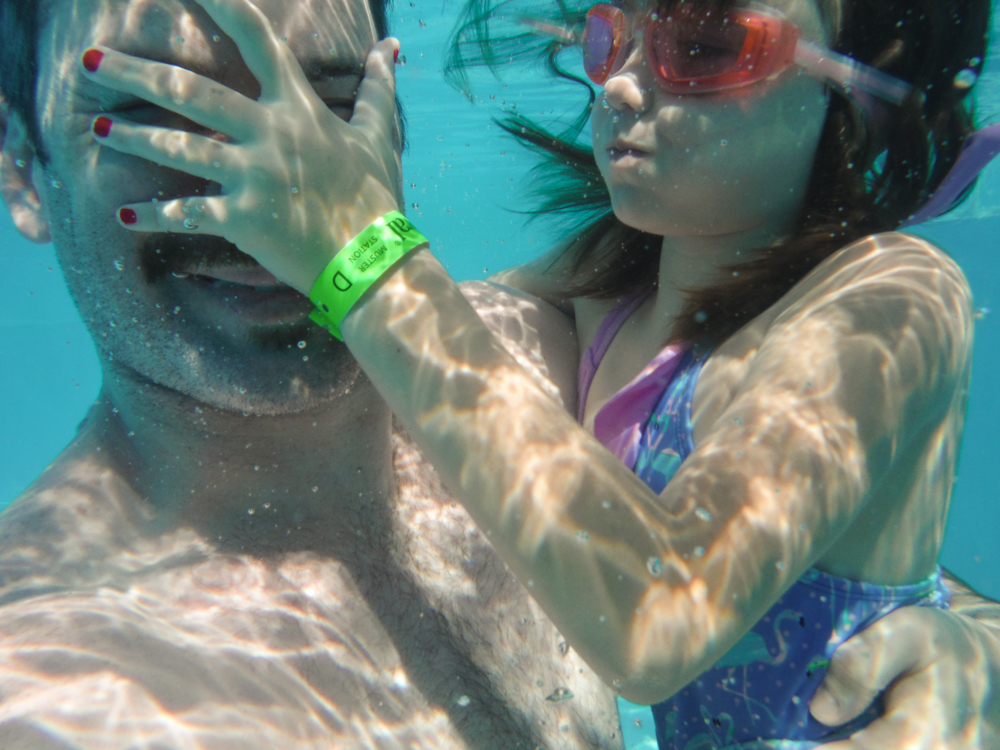 Check out Scarlet's photography skills as we cruise the Caribbean after the jump…
We started our trip by flying to Puerto Rico, our departure port. Scarlet loved her first taste of warm Caribbean waters.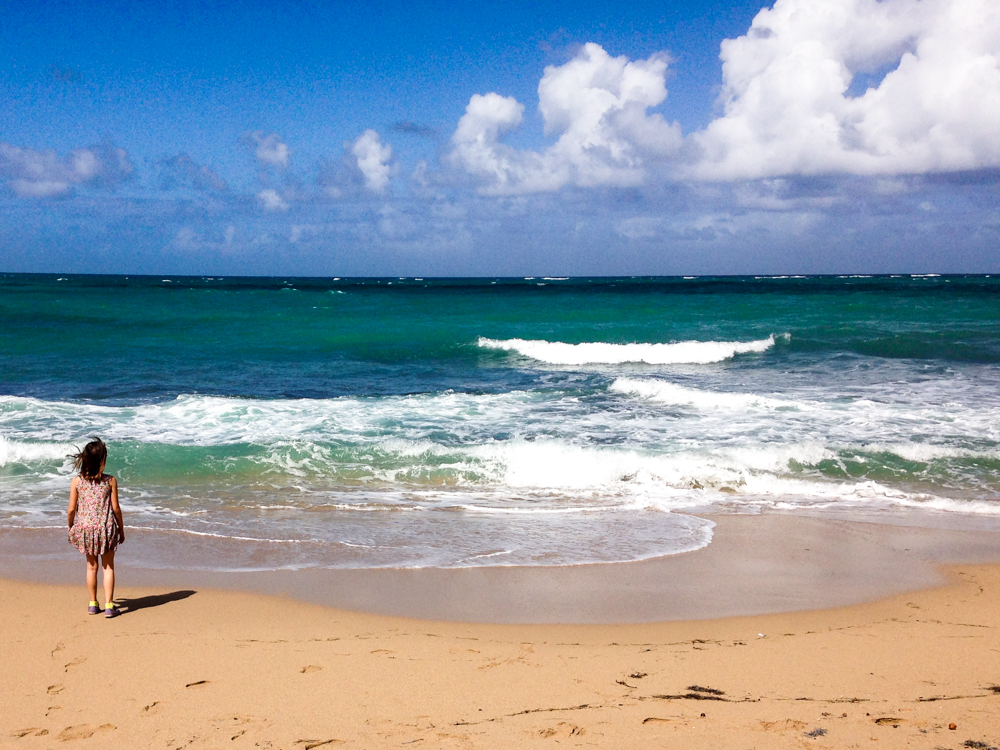 In St. Thomas, our first course of action was a round of put put atop the Carnival Valor.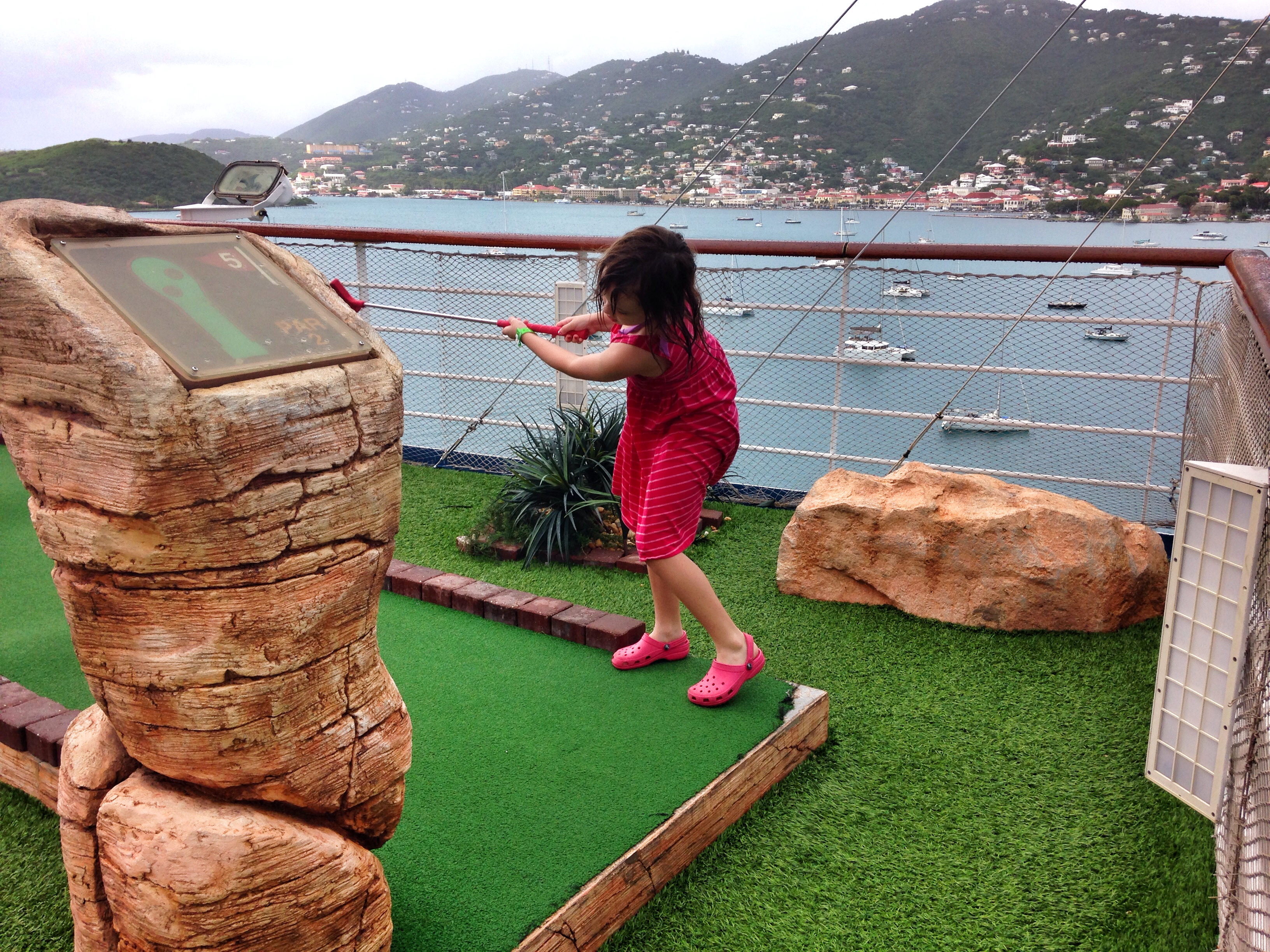 I love Scarlet's shots of the course. So arty.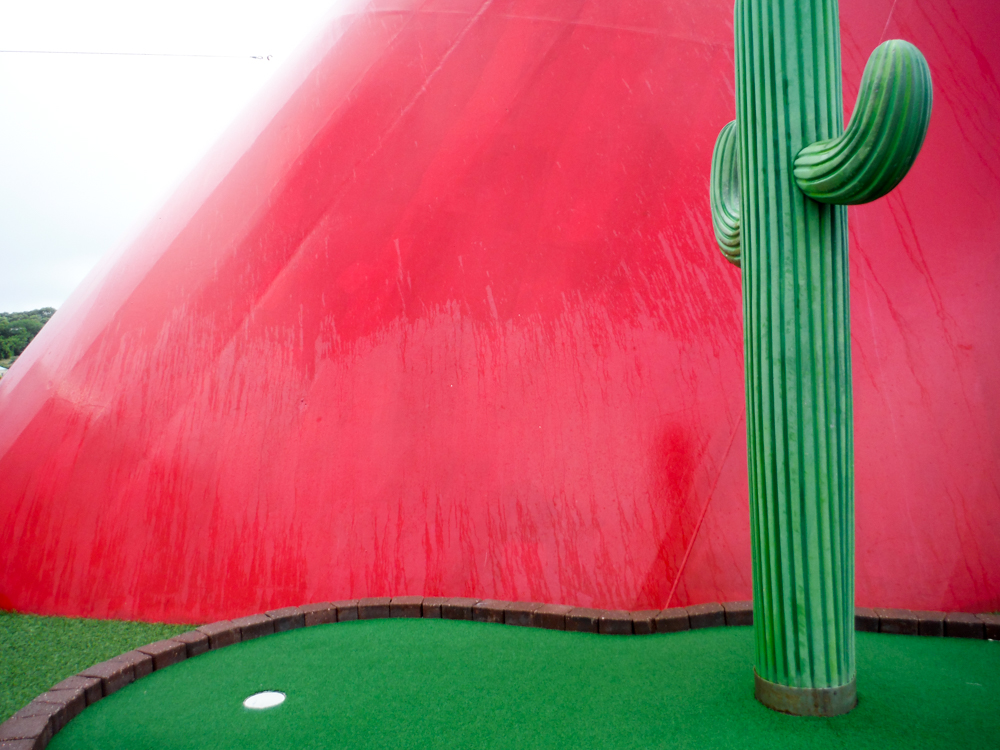 Scarlet really enjoyed having a sense of independence on the ship. At one point she asked me if I would please sit and wait for her on a lounge chair by the pool, that she wanted to take some pictures and would be back in ten minutes. I let her do this, and this is what she showed me…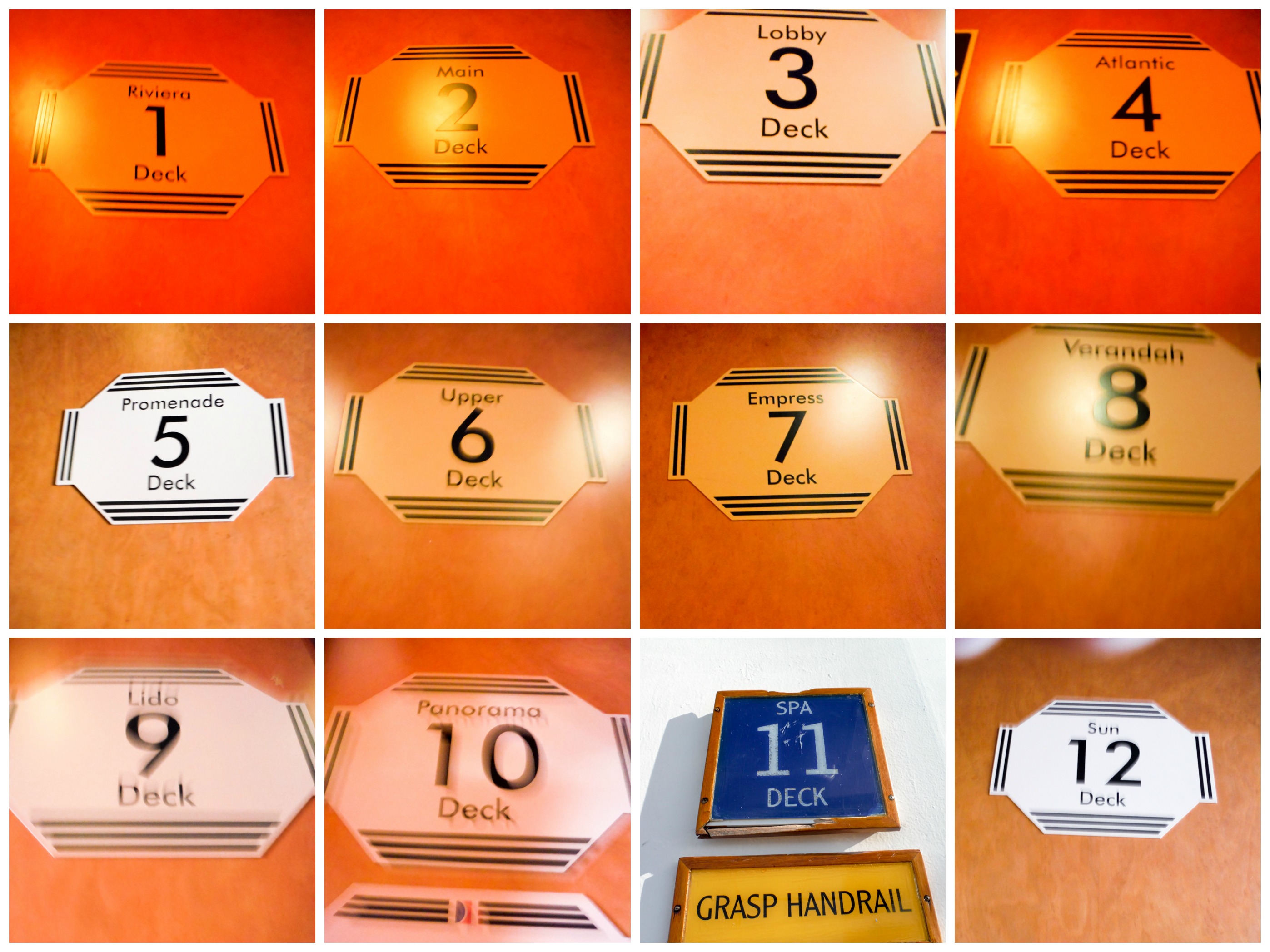 During our fun day at sea, we filled up on ship activities including making a stuffed unicorn at Camp Carnival,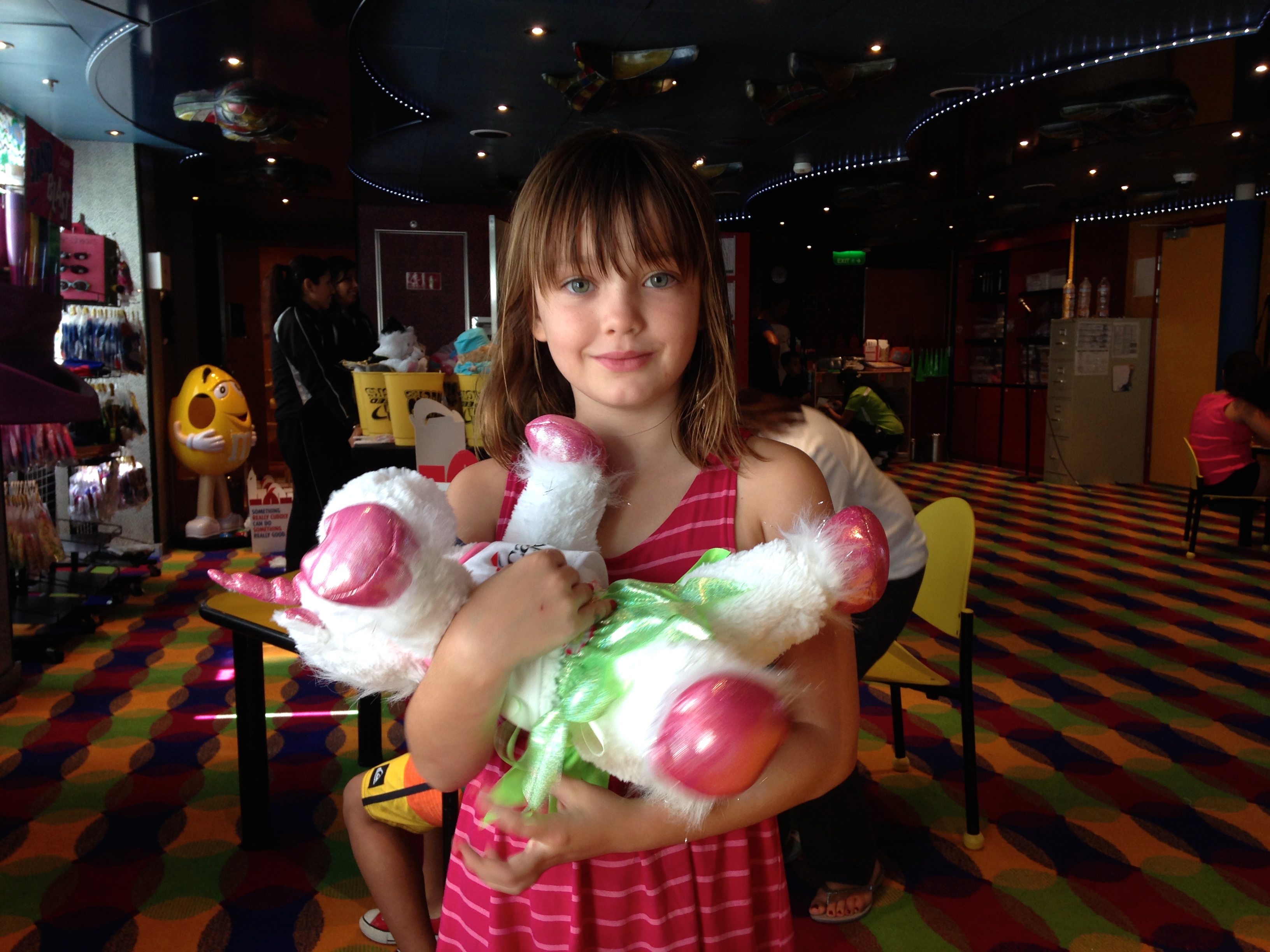 some rounds of ice hockey and skeeball in the arcade,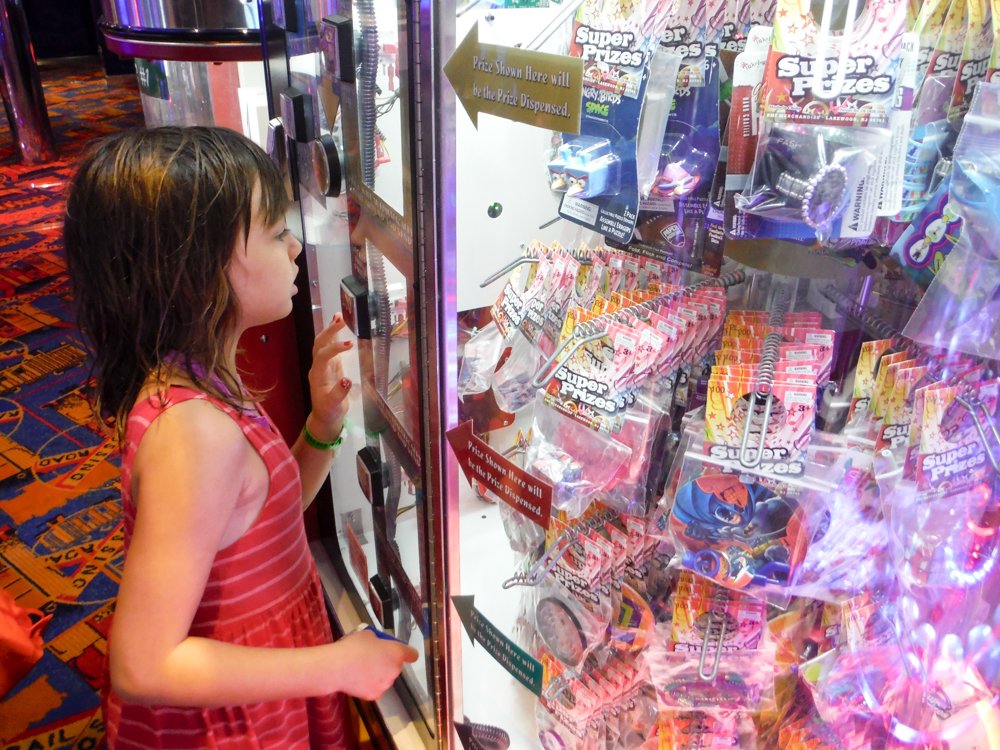 and a family scavenger hunt where we were given a list of things to photograph, including these two doing the funky chicken out on deck. Scarlet won her first ever trophy!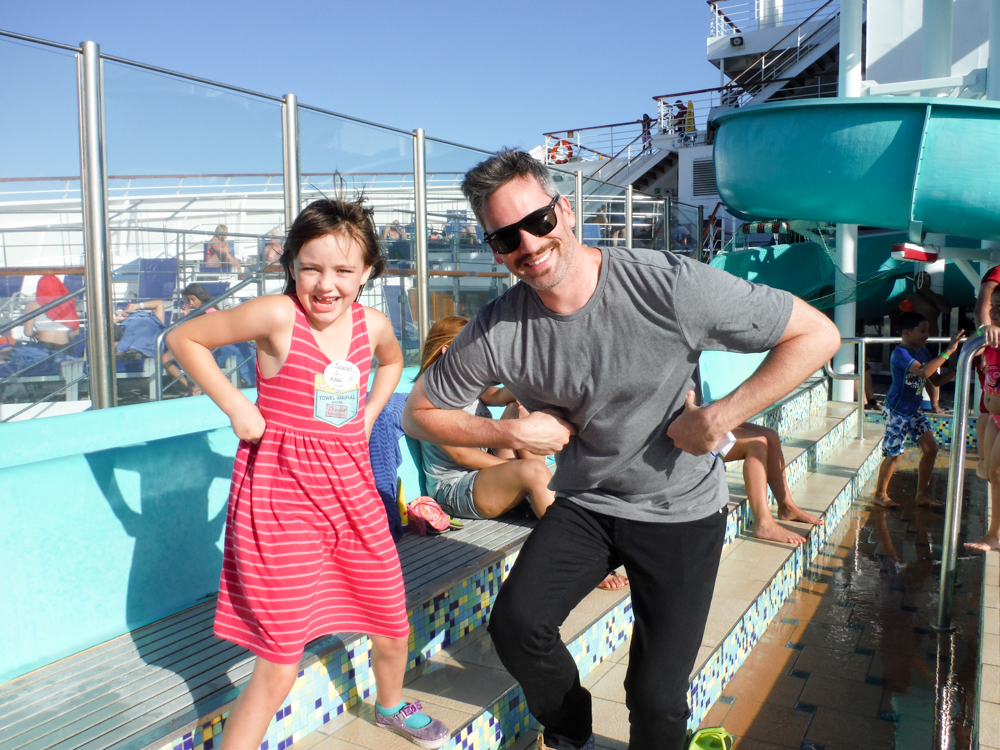 In Barbados we took an excursion on a catamaran for the day. The packages Carnival offers make it really easy to go out and experience the island. Scarlet's artistic take on the catamaran was awesome.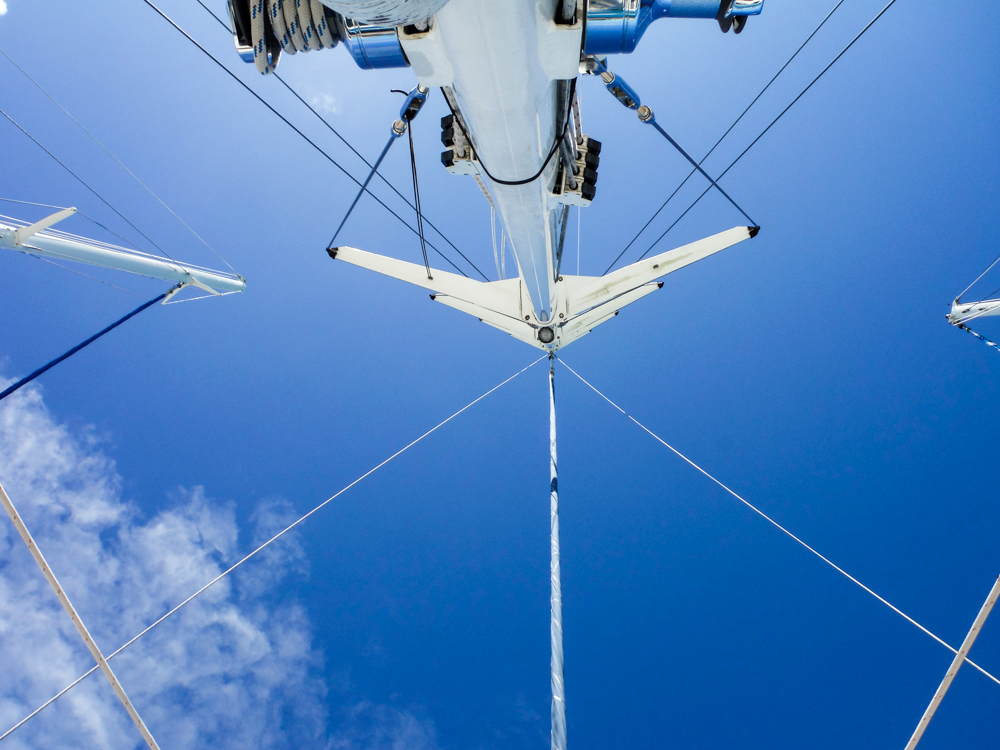 She was obsessed with the operation of the sails and the staff on the boat who referred to her as "my friend." She was like mom, I made so many new friends that day, I am going to miss them all.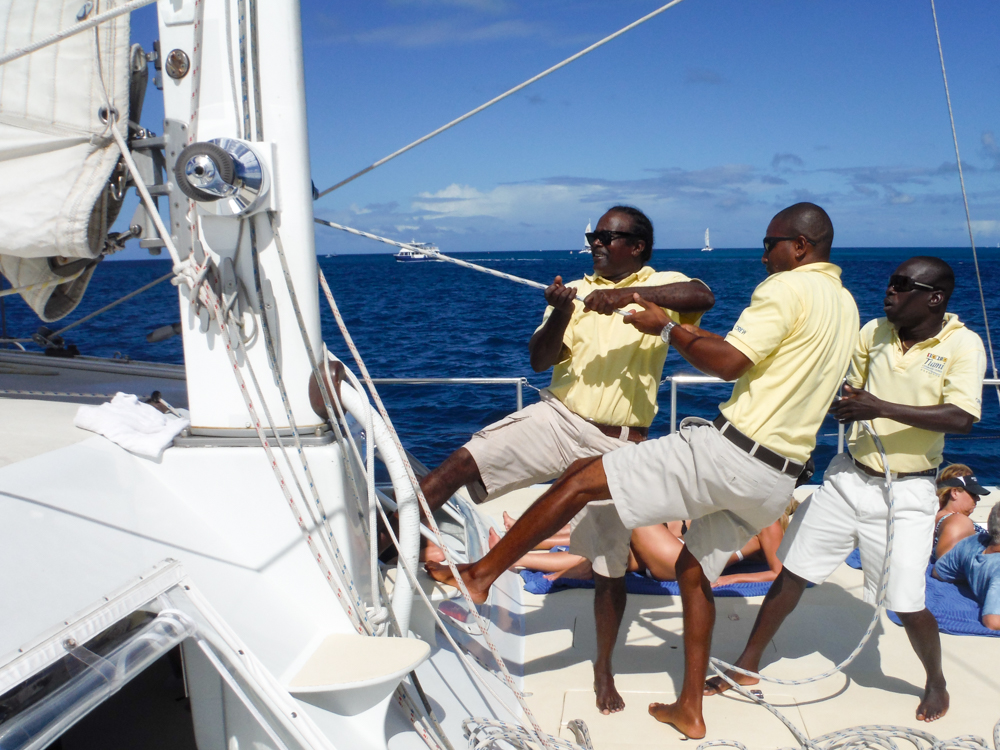 She went snorkeling for the first time, and brought the camera along. That's me all geared up.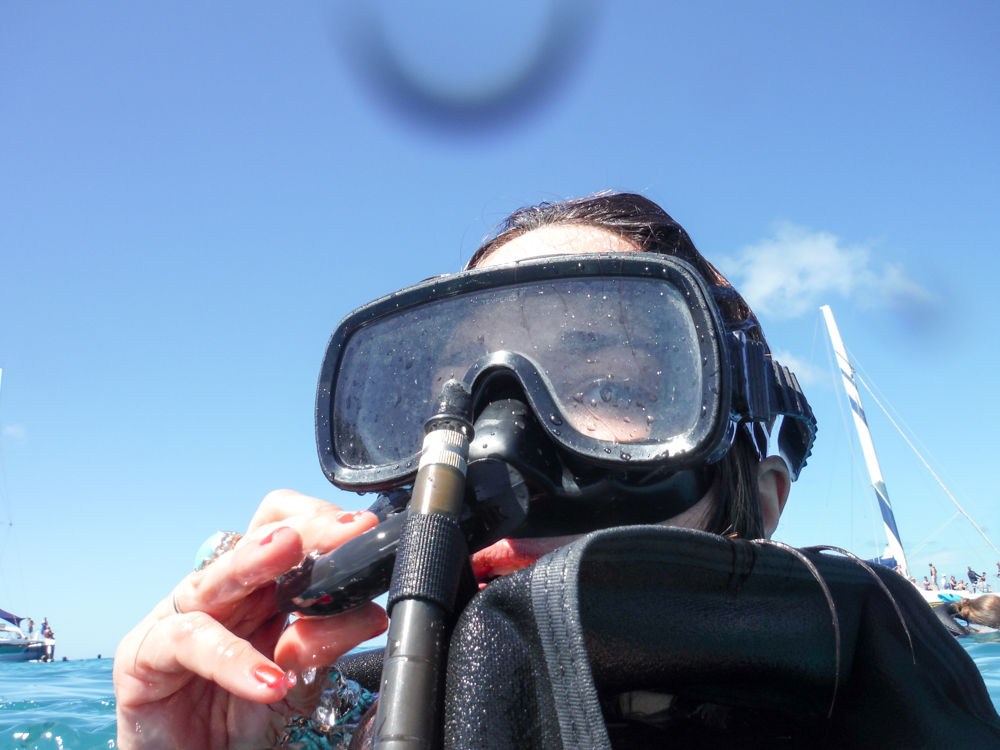 And we swam with sea turtles! So awesome!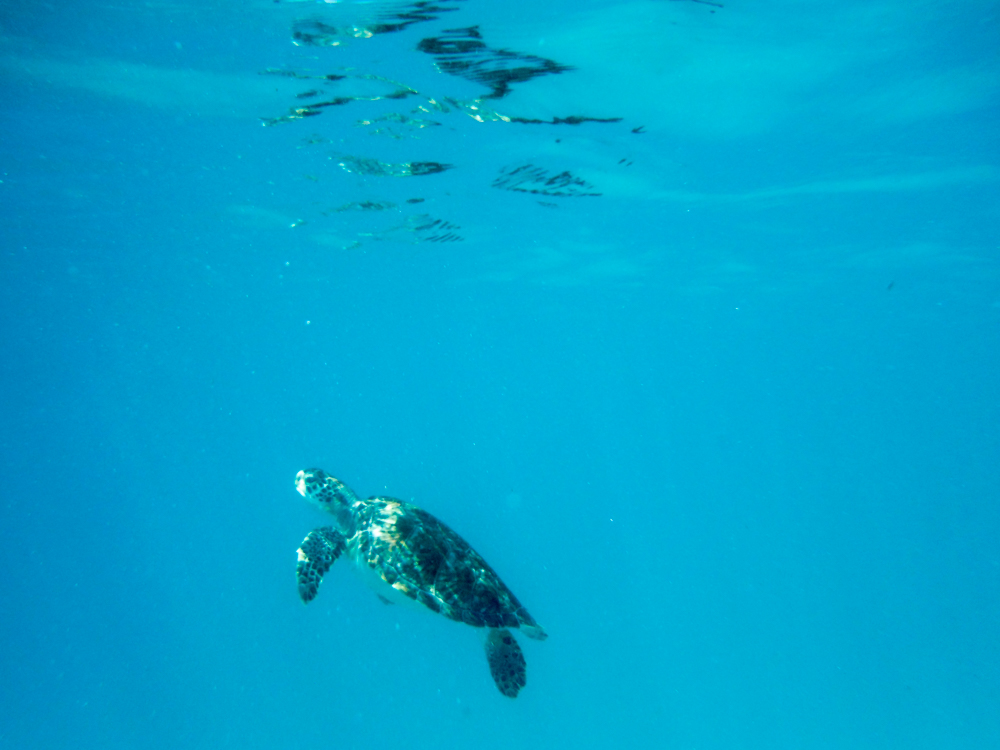 The next day in St. Lucia we decided to go experience the rainforest via the cable car over the canopy.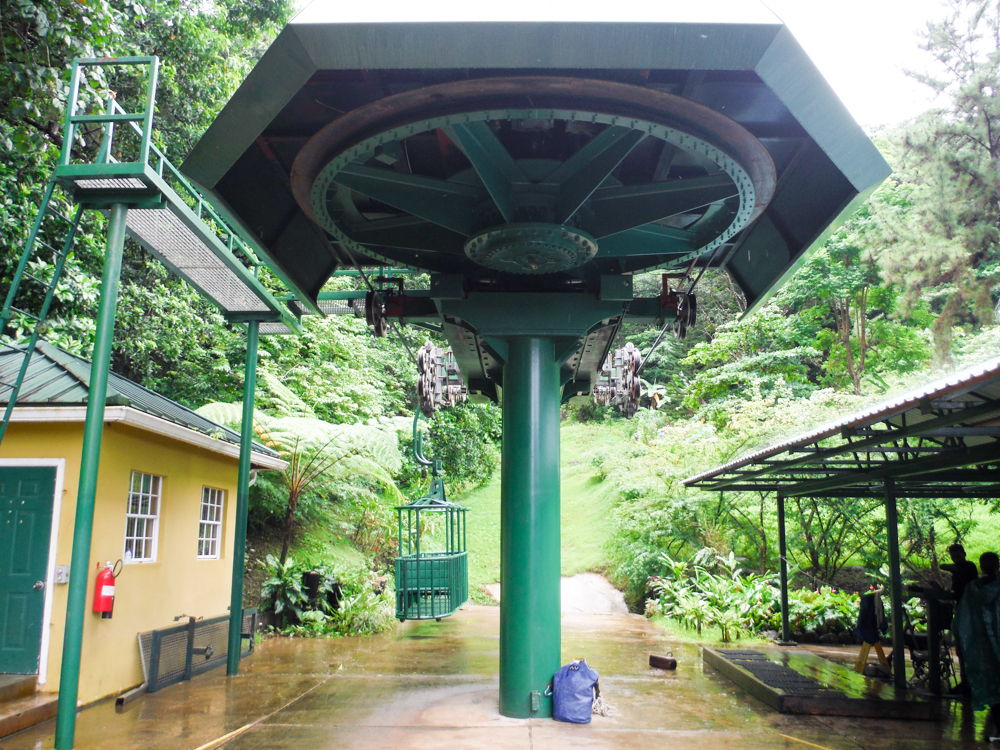 It was rainy and magical. The perfect way to spend the day on St. Lucia. Scarlet was enchanted by these giant ferns because they have been around since the age of dinosaurs.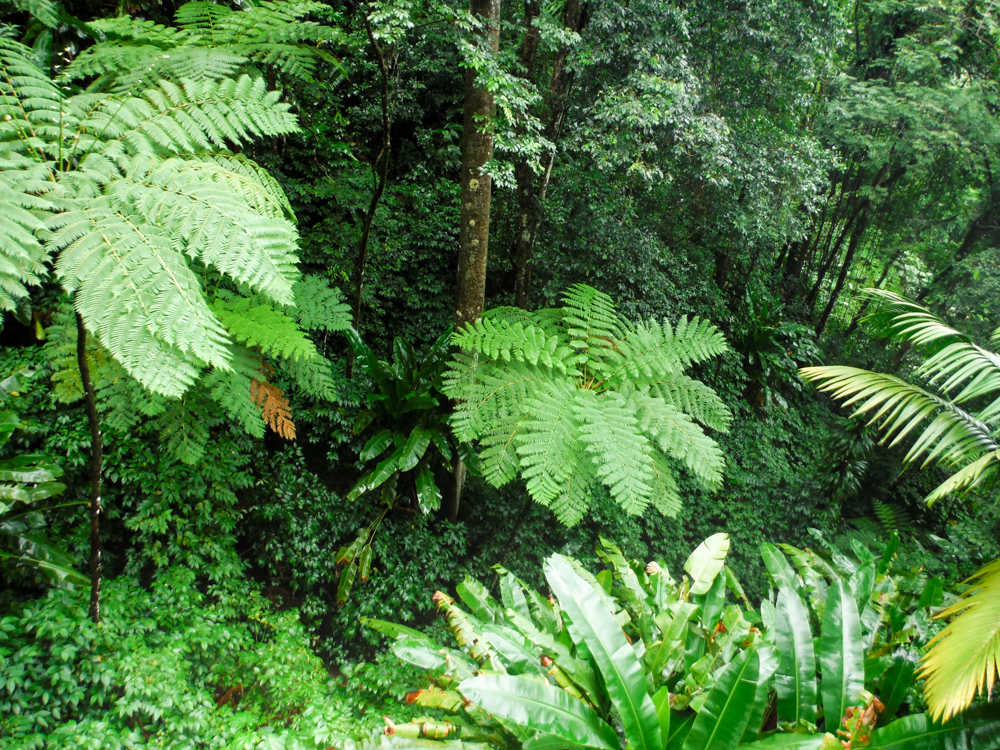 Dad stole the camera for a minute.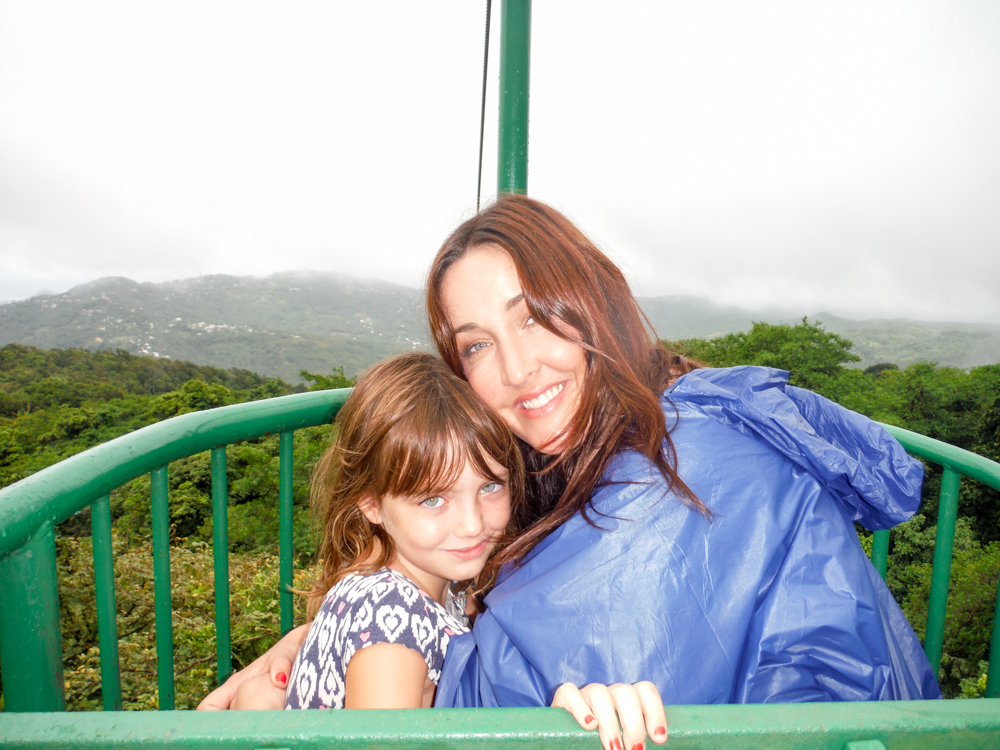 The next day on St. Kitts we took the obligatory tourist shots with monkeys. Well Scarlet took the obligatory shot.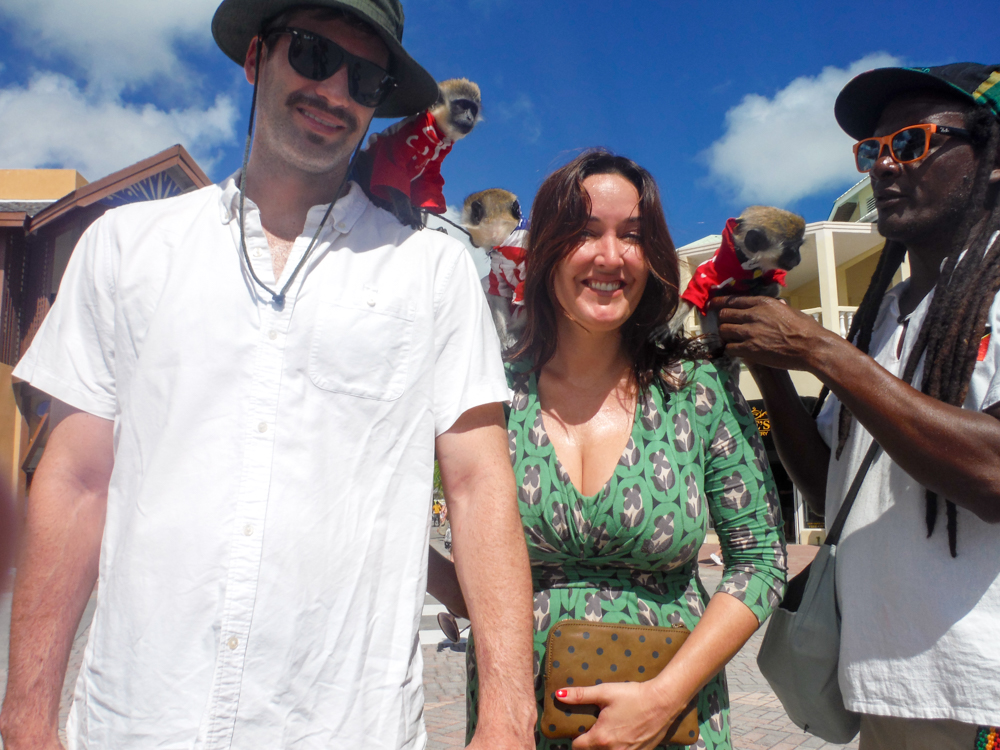 I had visited the spa the night before and befriended the staffer, who gave me a great tip on what to do in St. Kitts. We walked up to Palms Court Gardens, which is a lush, beautiful home with an infinity pool overlooking the sea and cruise ship port. The first picture at the top of this post was taken at Palms Court Gardens and we took a bunch in the pool.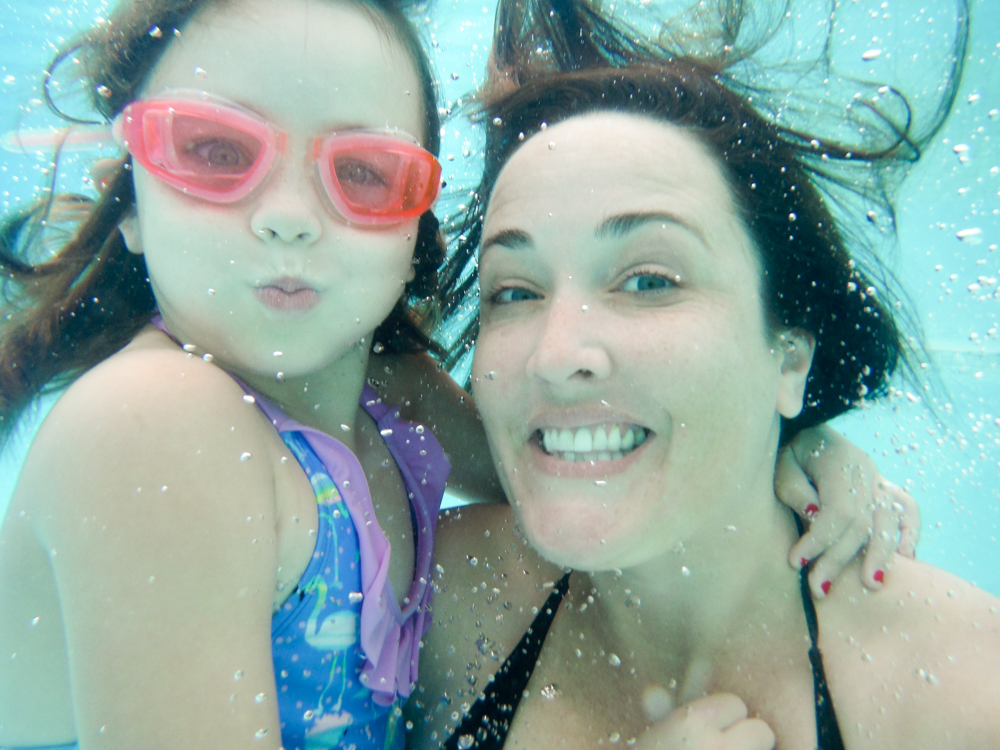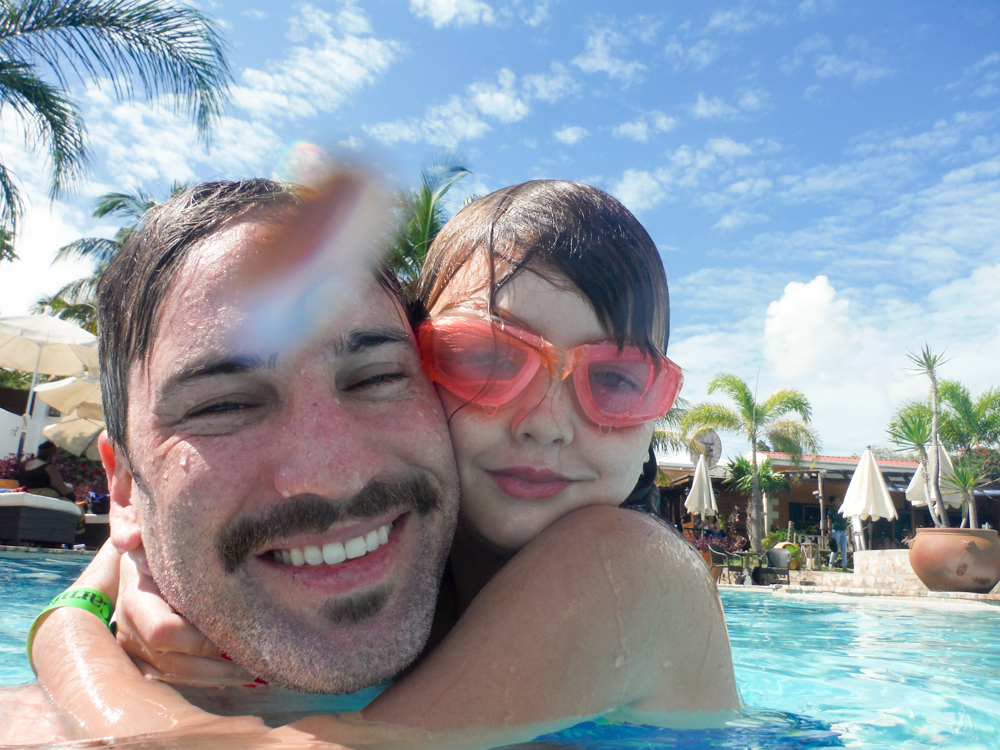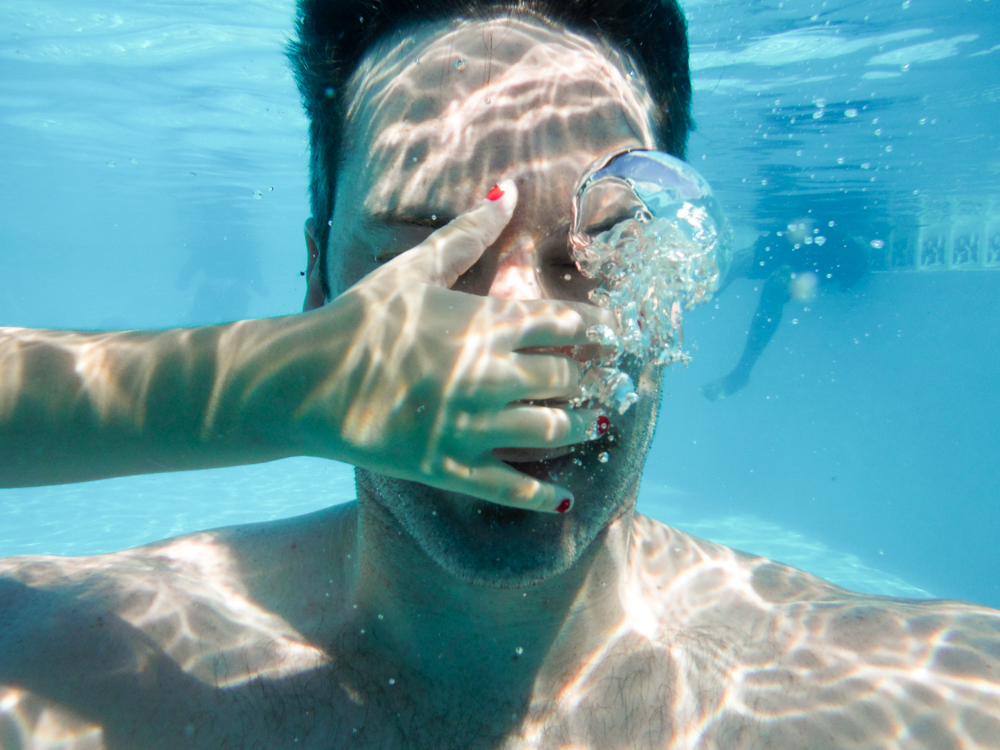 I love this picture because I thought she was photographing this amazing yellow Rolls Royce… but she was actually photographing that tiny lizard on the ground in front of it. She took about 78 lizard photos.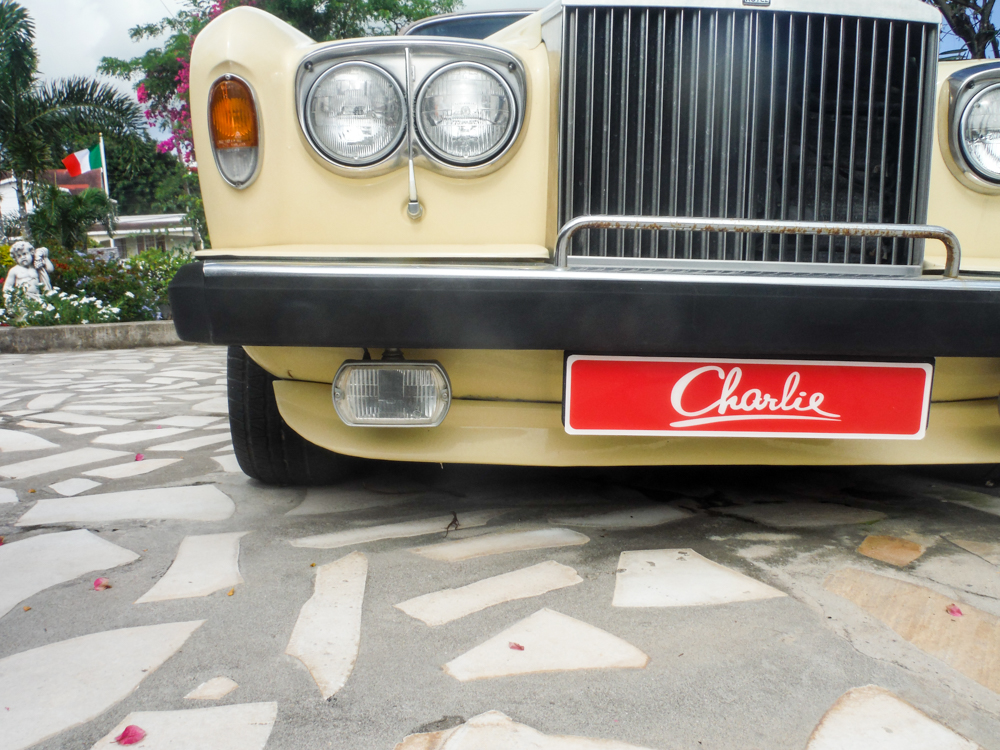 We spent our last day in St. Maarten relaxing on the beach, snorkeling, and enjoying the sounds of this lovely island. It was definitely my favorite and Scarlet's too.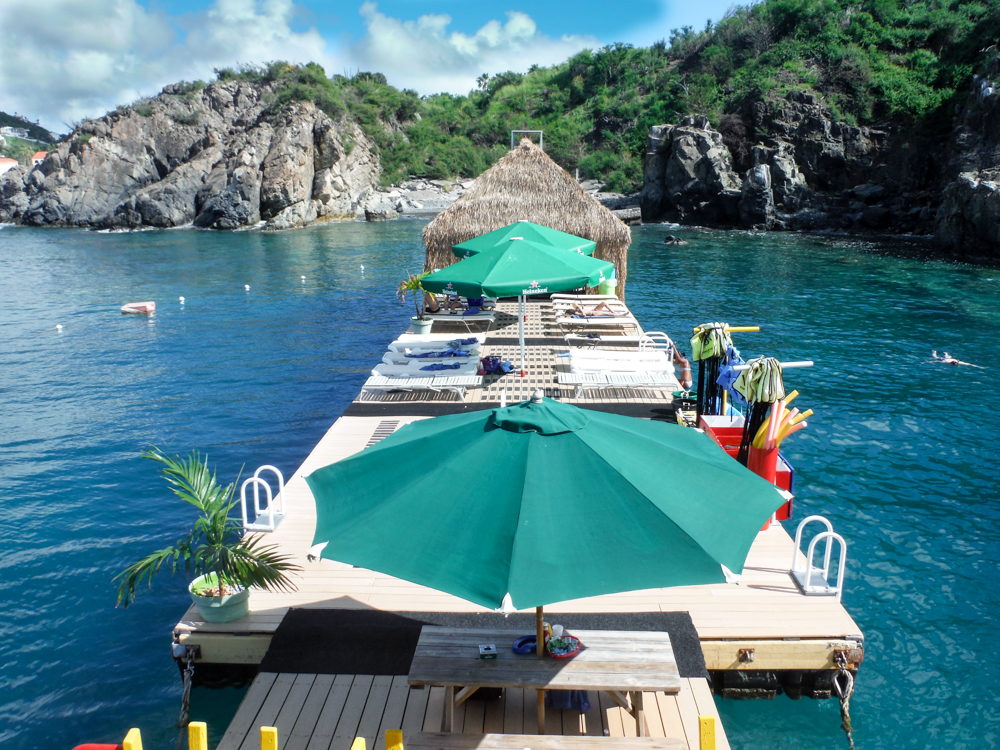 Her last picture from the trip is of the sand castle we built on St. Maarten just as it was being washed away by the rising tide…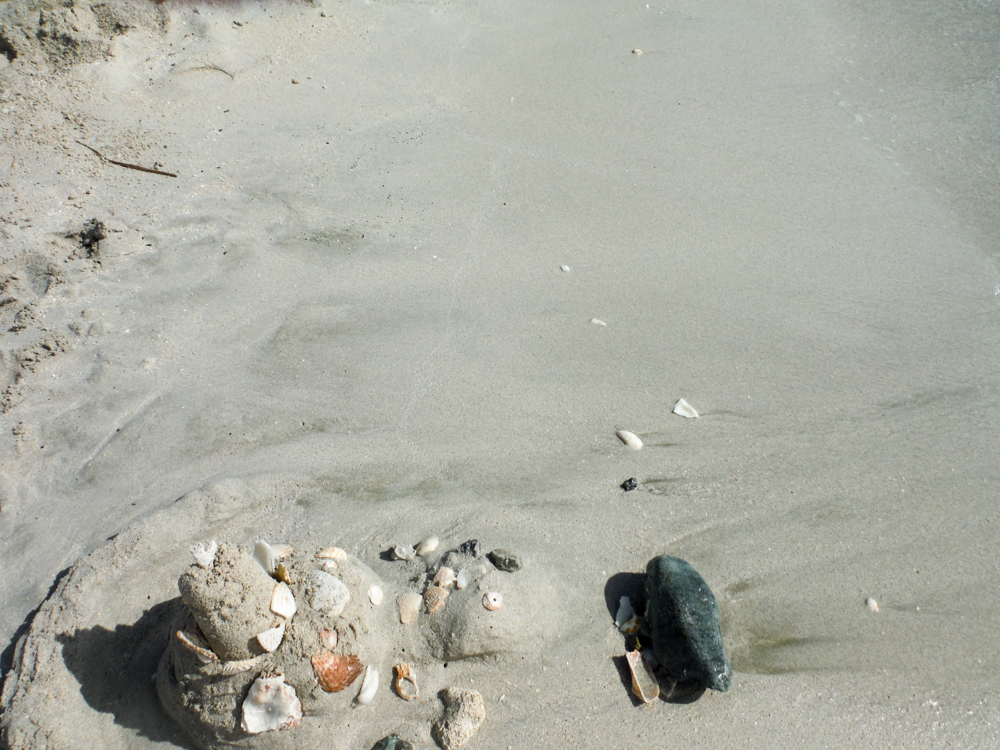 I'm asking Scarlet what she would say to any parents thinking about taking their kids on a cruise. Here's her answer: "I would tell them that it's SOOOO FUN you HAVE TO DO IT!!!! Kids should definitely go to kids club. If you're a boy you might want to play video games. If you're a girl you might want to color or dance dance revolution. Maybe if you are a girl or a boy you'll want to go to Night Owls or you might want to do a treasure hunt to win a trophy or a medal. Get a soda pass so you can get soda whenever you want [Ed note: Maybe don't tell them about the soda pass]. Maybe your favorite island will be St. Maarten. My favorite island is St. Maarten because there is so much fun things to do and please go to the tiki hut because it is 100% soooooo fun."
That pretty much says it all.
This post was created as part of my collaboration with Carnival. As always, all of the opinions, thoughts, and ideas in this post are my own.