I can't even begin to express how excited I am!! For the first time in a long time I have actual New Years Eve plans. YEA!!! A few girlfriends and I will be hitting the high seas and ringing in the new year on a Carnival cruise.
I love traveling, but I've never been a fan of packing. I'm a notorious over packer who always waits until the last minute. Over the years I've developed a few helpful tips and tricks to help make the packing process a little easier. See my tips in the video below!
If you're a note taker and list maker like me, then a checklist is the perfect tool to help you get travel organized. I created this list to help ensure no toothbrush, headphones or phone charger is ever left behind. Lists make my life so much easier!  Below is my travel checklist. Save it, print it out and use it while preparing for your next vacation. It's a lifesaver!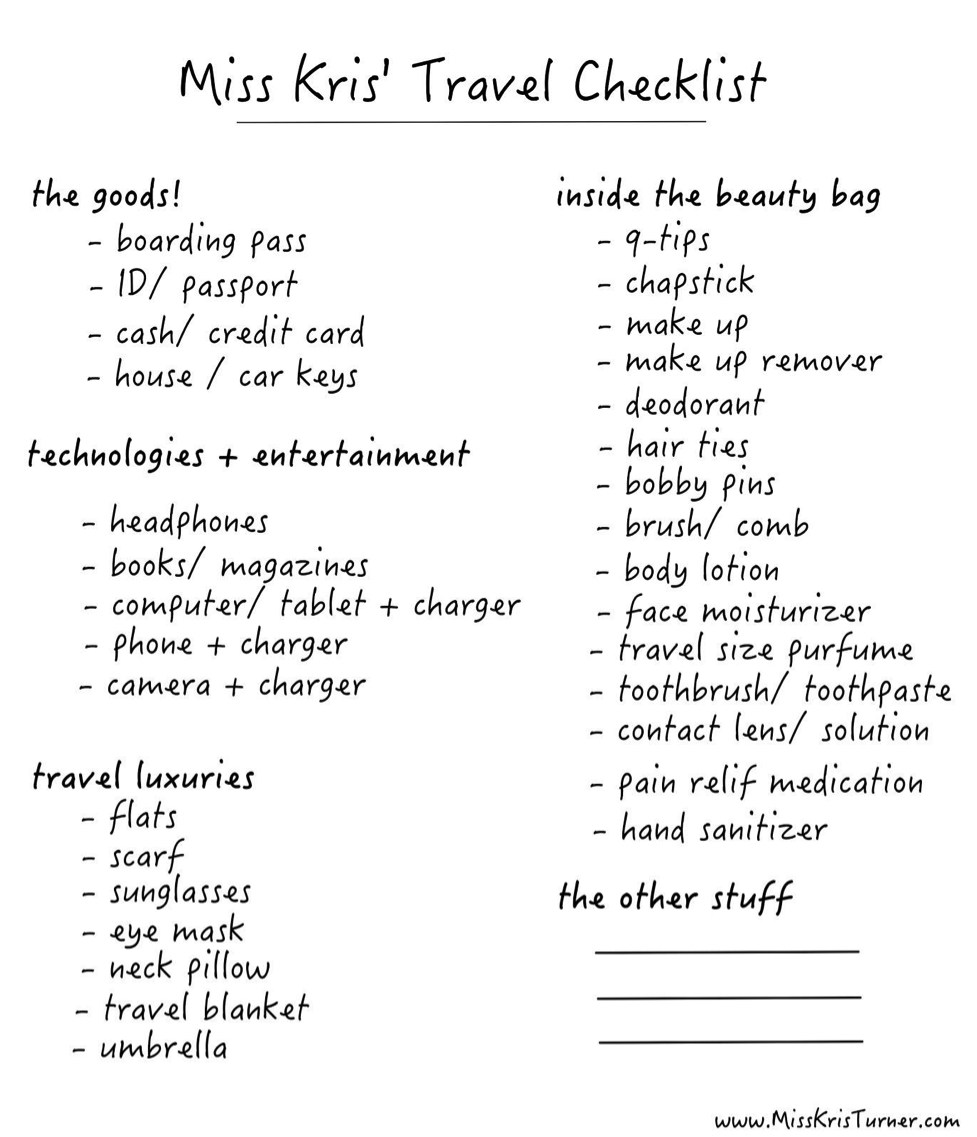 Be sure to follow me on Instagram (here) to keep up with all my adventures.
This post was created as part of my collaboration with Carnival. As always, all of the opinions, thoughts, and ideas in this post are my own.