We're no strangers to cruising, and yet we're constantly amazed by all of the things you can find on board. Each time we cruise we find something new that surprises us. Every ship offers something new and fun to explore and try. From specialty restaurants to dance lessons, art auctions, and more. You won't be bored on board. Here are 10 things I never expected to find on a cruise.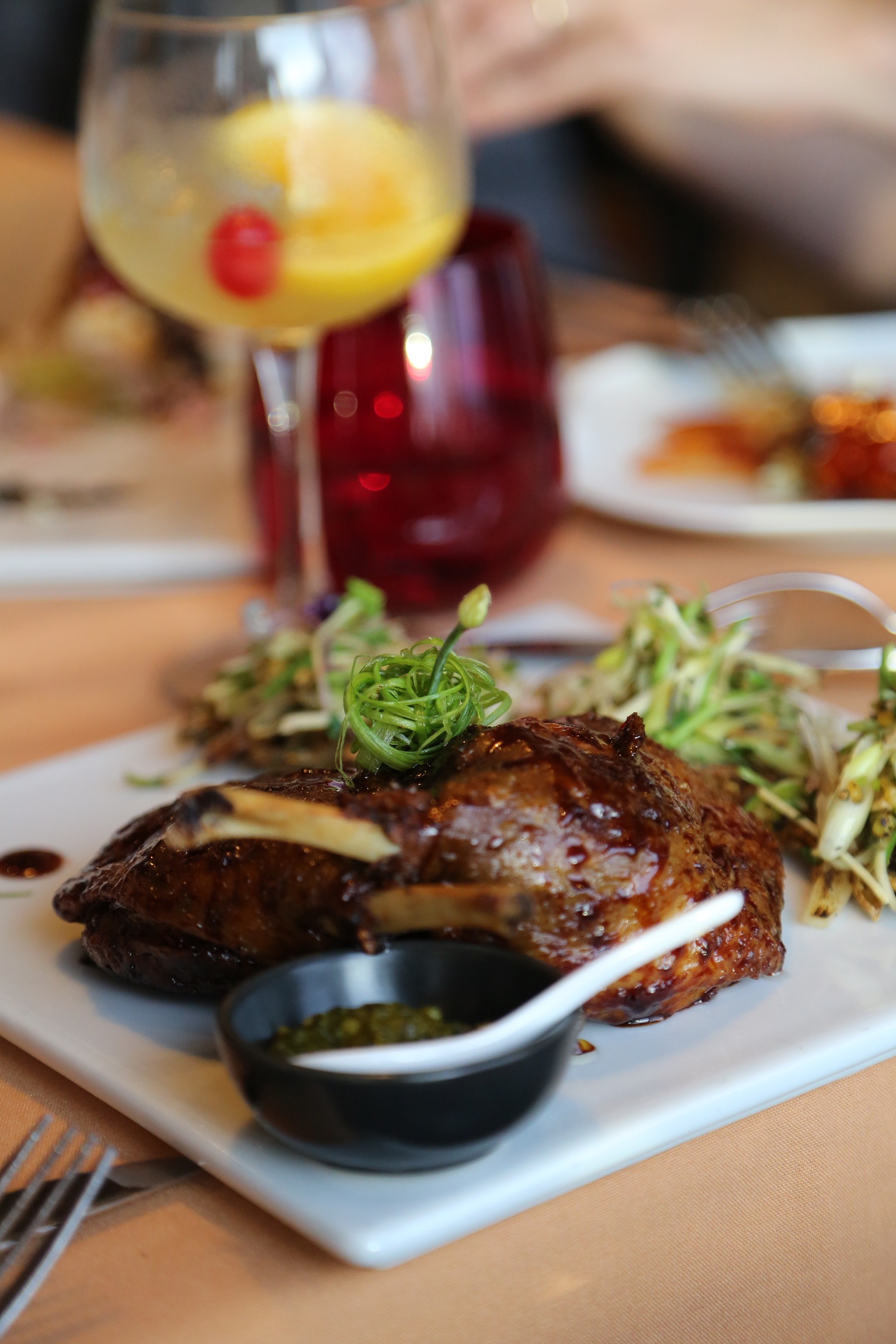 1. You can dine in a different restaurant each night of your cruise.
Prior to cruising, I always heard people talk about set dining times and I thought you had to eat with the same people each night. I was surprised to learn that you can choose anytime dining or dine at other venues if you want to. On the Carnival Sunshine, we experienced a new venue each night of our cruise. We began with Jiji'S Asian Kitchen then moved on to Cucina del Capitano Italian Restaurant, Fahrenheit 555 Steakhouse, Bonsai Bistro and the Chef's Table. And that was just the beginning.
2. Pour your own adult beverages
The Carnival Sunshine gives you the option of pouring your own wine in the Library Bar and your own beer on the lido deck. You don't have to wait in line to order your drinks. Just walk up to the machine, swipe your cruise card and your beverage of choice starts dispensing. This is available only to guests over 21, of course.
3. There's a super relaxing Serenity Deck for adults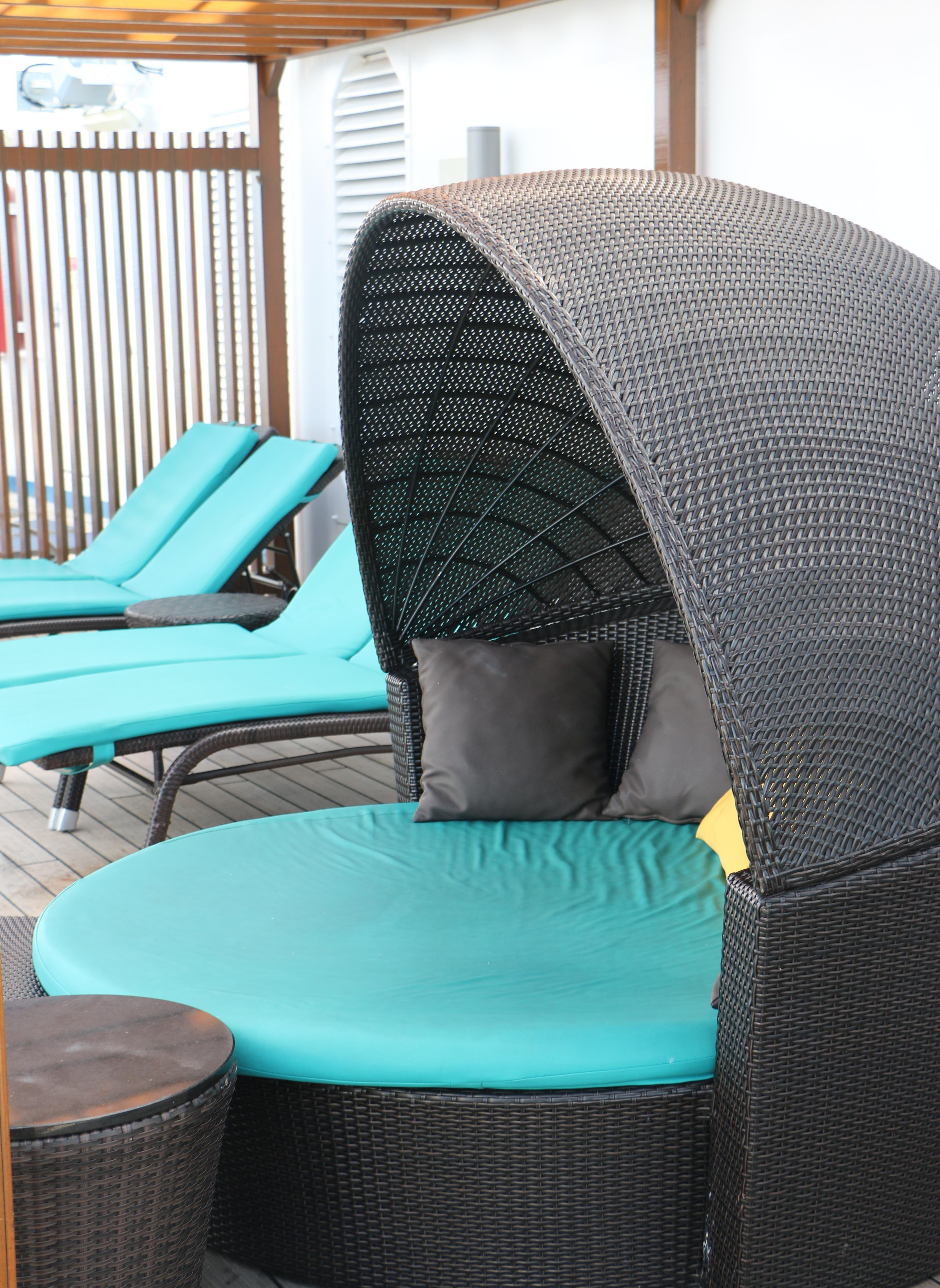 The Serenity Deck is a quiet oasis for adults to escape, relax, and enjoy their cruise. Experience bliss as you read a book or simply soak up the sun.
4. You can take dance lessons
Did you know you can take dance lessons on a cruise? They offer a variety of classes for all levels taught by talented cruise staff. We haven't tried a dance lesson yet but there's always next time.
5. There's a Sports Deck
Sports Square offers more than just a normal walking/running track. You can play pool, mini golf, play basketball, and so much more. On the Carnival Sunshine you can even participate in a rousing game of Twister on the deck.
6. You can meet a Dr. Seuss Character
Carnival introduced the Seuss at Sea program this year and it is amazing. You can participate in the Seuss-A-Palooza parade and then hear The Cat in the Hat performed live on stage. The Carnival Freedom even has a Dr. Seuss themed library that is truly amazing. Plus, the Green Eggs and Ham Breakfast with The Cat in the Hat and Friends is a fun activity for kids who have always dreamed of trying green eggs and ham.
7. The Ship has Sports Bars
The EA SPORTS Bar is a great place to catch the latest game and cheer on your favorite sports teams. There are giant big screen TVs that play the games live on the ship. So even though you're at sea, you can still be a loyal fan. You can also play trivia and interact with other cruise passengers.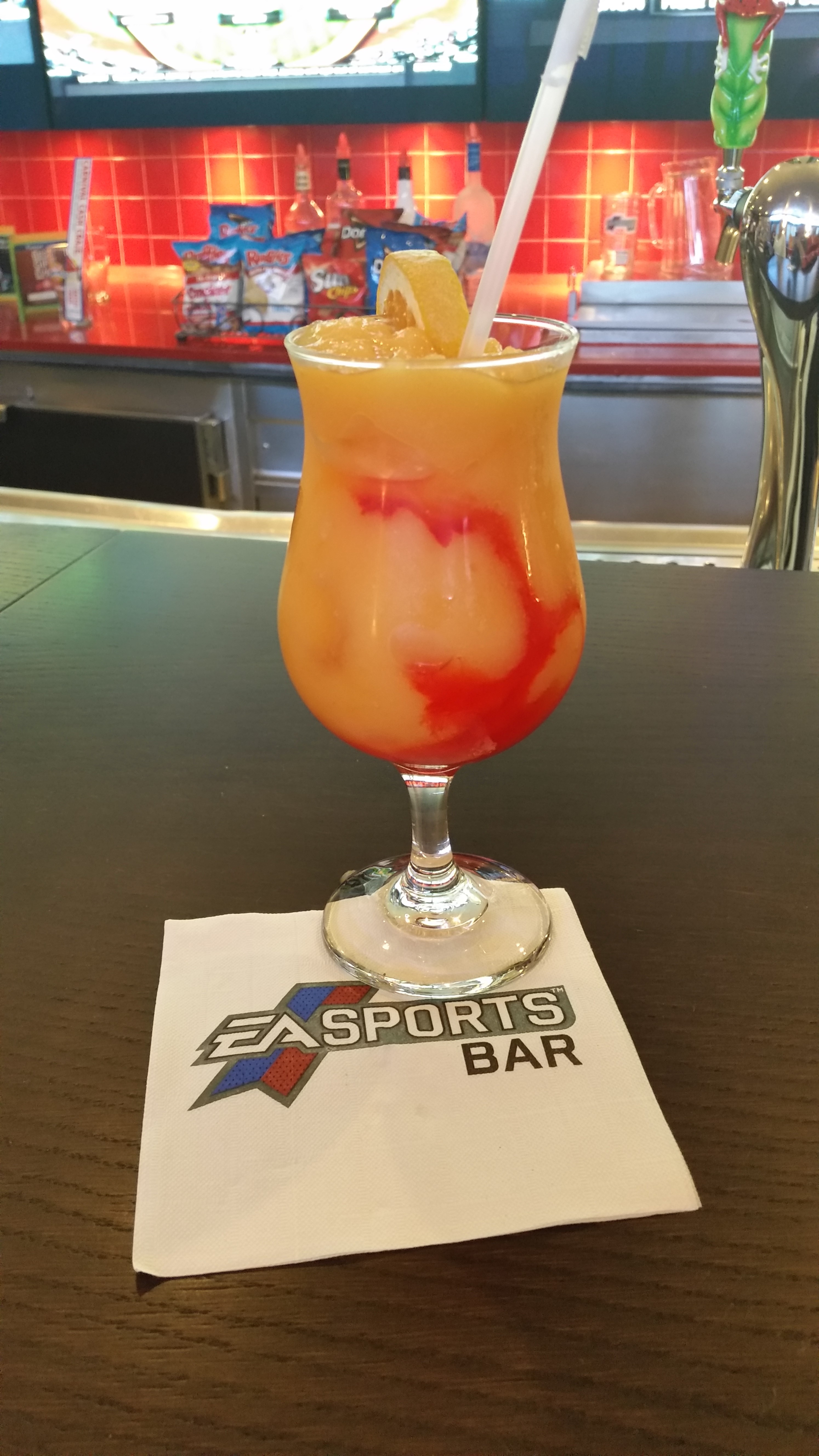 8. Catch an outdoor movie at sea
You can have date night or a family night at sea and watch a great movie under the stars. Curl up on a lounge chair and enjoy a new or classic movie with other cruise passengers.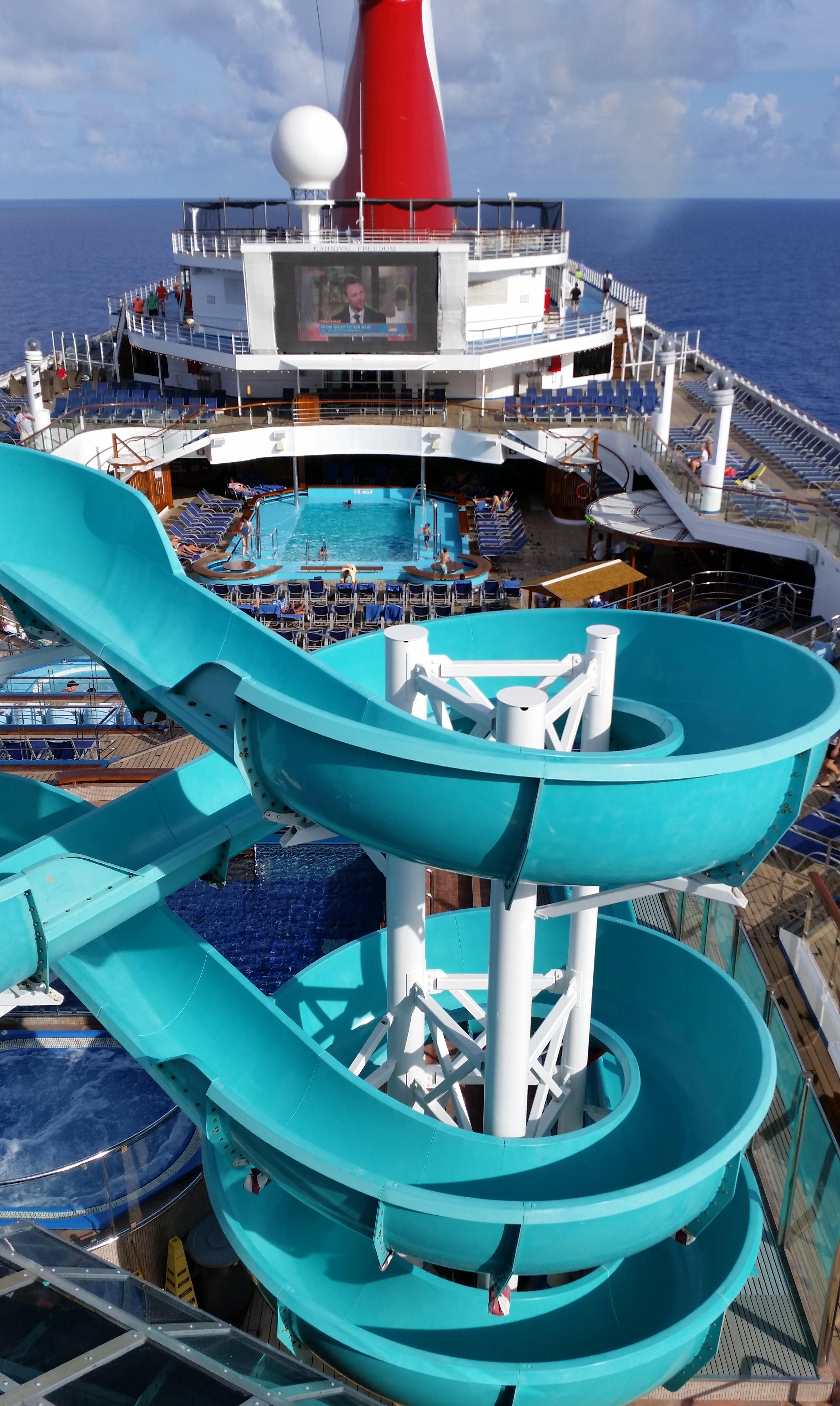 9. You can take in a comedy show
Catch a family friendly or adult comedy show at sea. These shows are perfect for family outings or a date night. The cruise ship brings in alternating comedians so each performance is a bit different. We love going back nightly for a new entertainment option.
10. The ship has great art auctions
Did you know you can purchase fine art at sea? The cruise offers a great opportunity to purchase amazing pieces of art during your vacation. The ultimate souvenir!
What things have surprised you on a cruise ship? 
This post was created as part of my collaboration with Carnival. As always, all of the opinions, thoughts, and ideas in this post are my own.