Sea Days are one of our favorite things about cruising. There is so much to see and do while on the cruise ship. This is the perfect time to check out a specialty restaurant, visit the spa and relax on the Lido Deck.
8:00 am ~ Wake up after a great night sleep. Spend a few minutes watching the world go by on the balcony.
We are heading south towards Cozumel, Mexico. It is already warm out but not so hot that you want to stay inside. Love looking out over the ocean and just watching the world go by. This is the perfect way to start our day at sea.
8:30 am ~ Head up to the Blue Iguana Cantina for a breakfast burrito
Hello yum!!! I have to confess that the breakfast burritos are one of my favorite things on Carnival cruises. I love that I can customize my breakfast burrito with amazing fresh ingredients. They even make the burritos right at the Blue Iguana Cantina.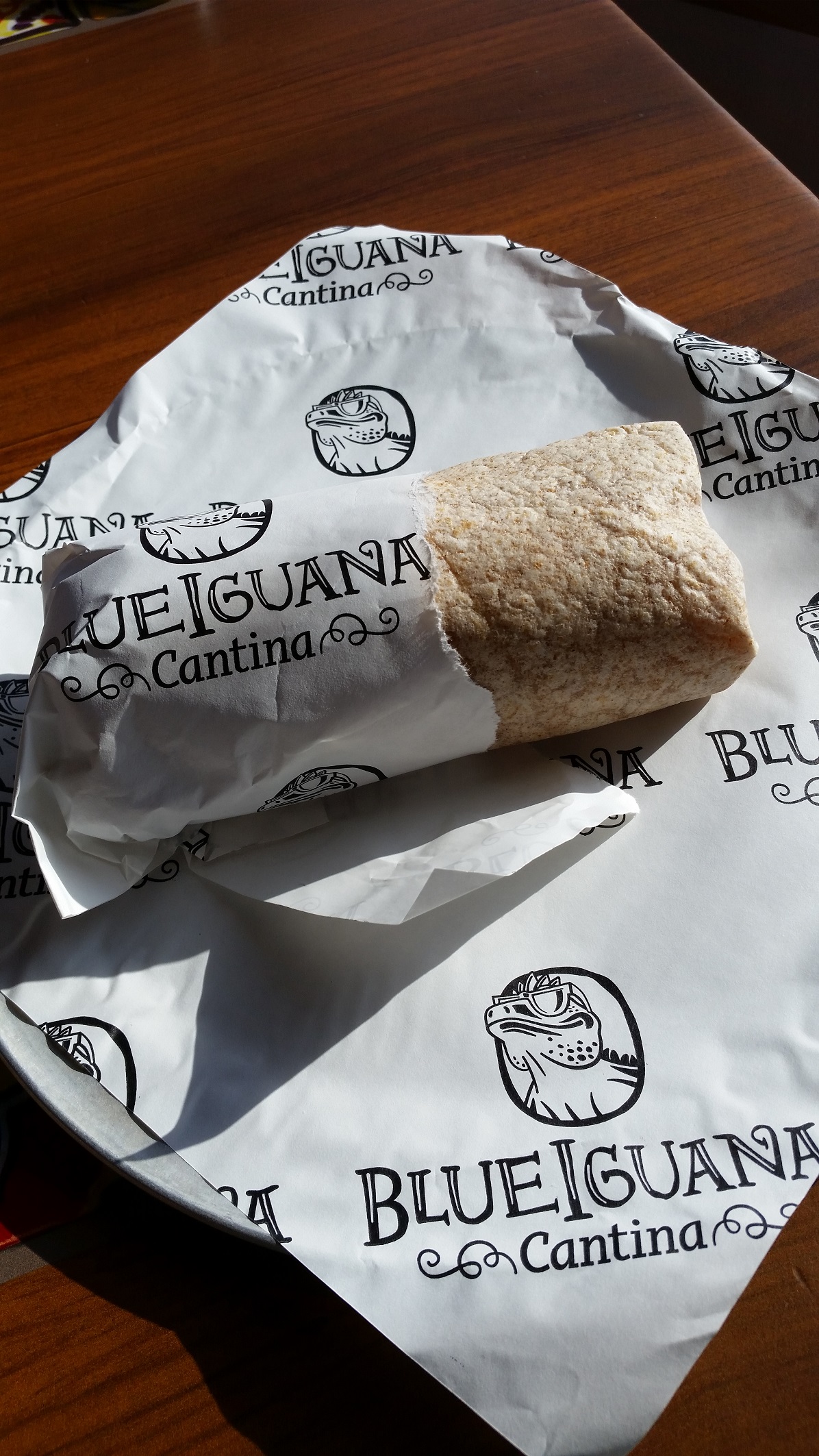 10:00 am ~ 80's Music Trivia in the Red Frog Pub
We didn't win a ship on a stick but we had a great time trying.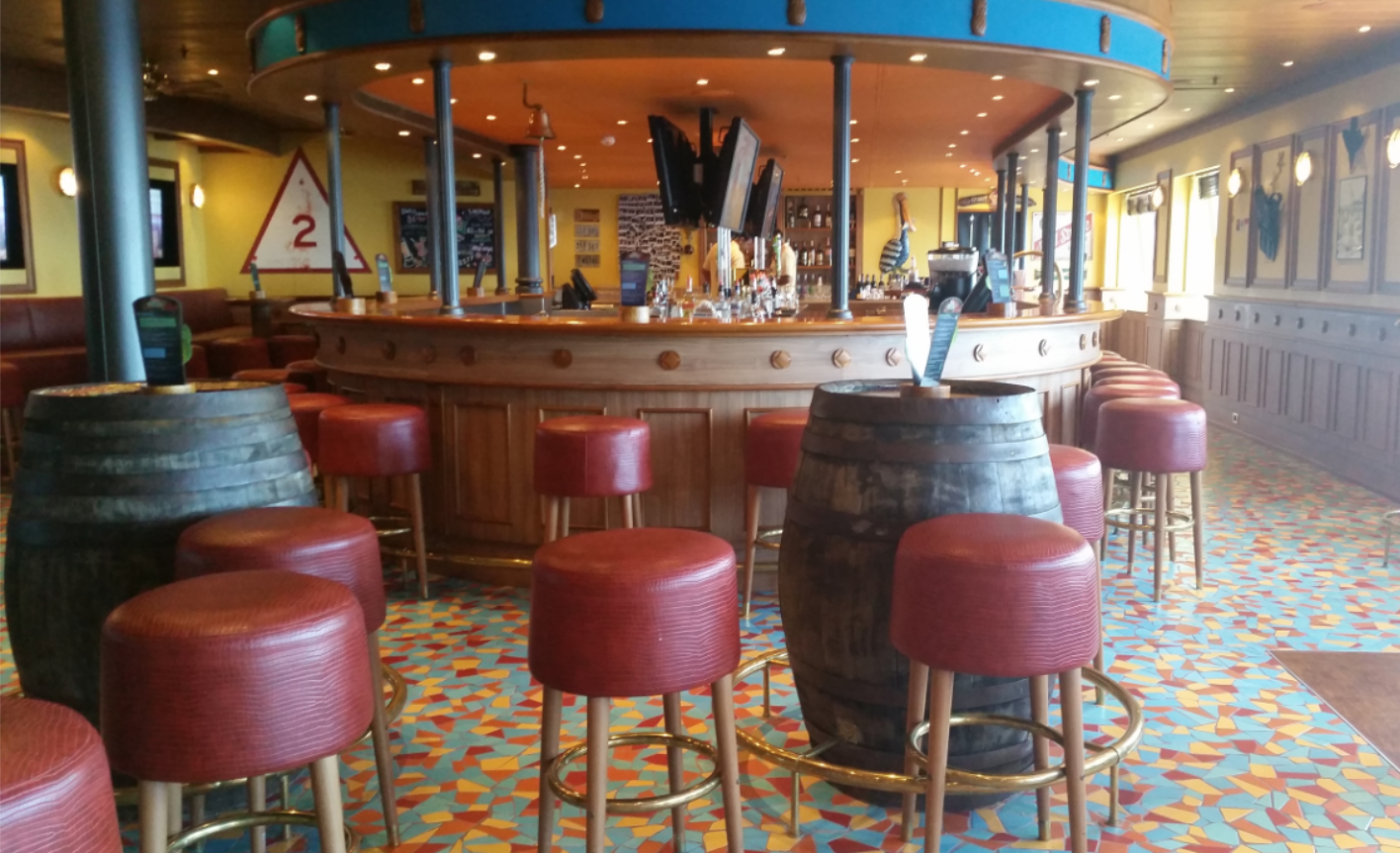 12:00 pm ~ Lunch at Guy's Burger Joint on the Lido Deck
Super melty cheese, grilled mushrooms and more toppings that you can imagine make this the perfect lunch spot. Oh and 80/20 blend hamburgers paired with an onion ring to make the Ringer burger is fantastic!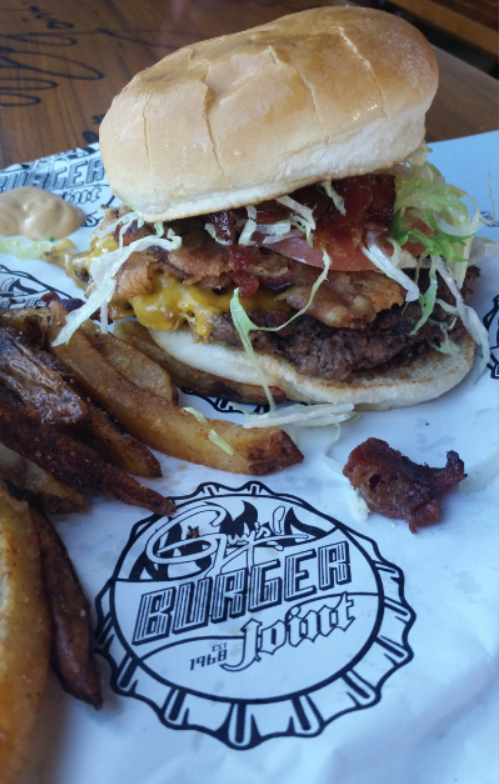 1:00 pm ~ Afternoon relaxation on the Serenity Deck
Time to relax with a great book that I have been meaning to read for a while. The covered lounge chairs are the perfect relaxation spot on board.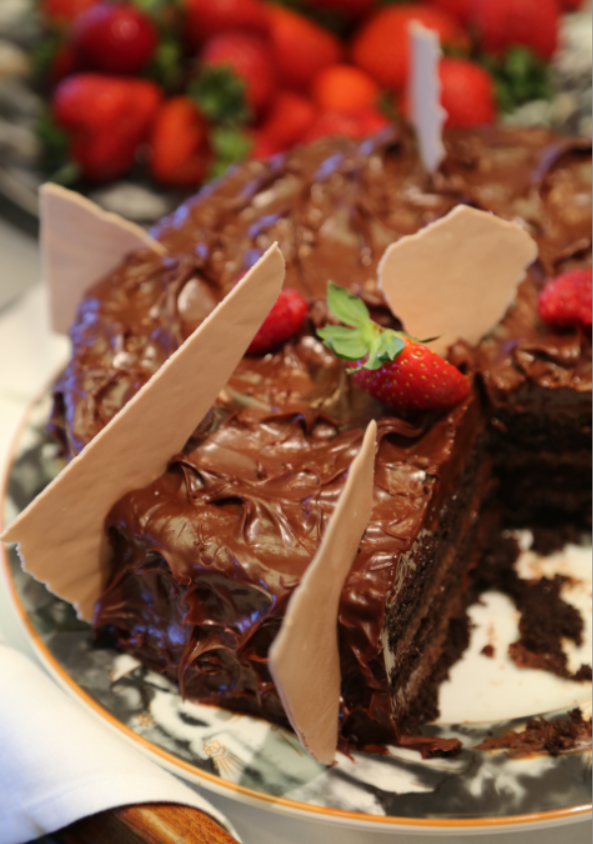 3:00 pm ~ Tea Time
Love enjoying a great glass of tea with sweet treats in the dining room. There are so many delectable dessert choices to sample during tea. The view over the water is gorgeous and this is one of our favorite places to meet other cruise passengers.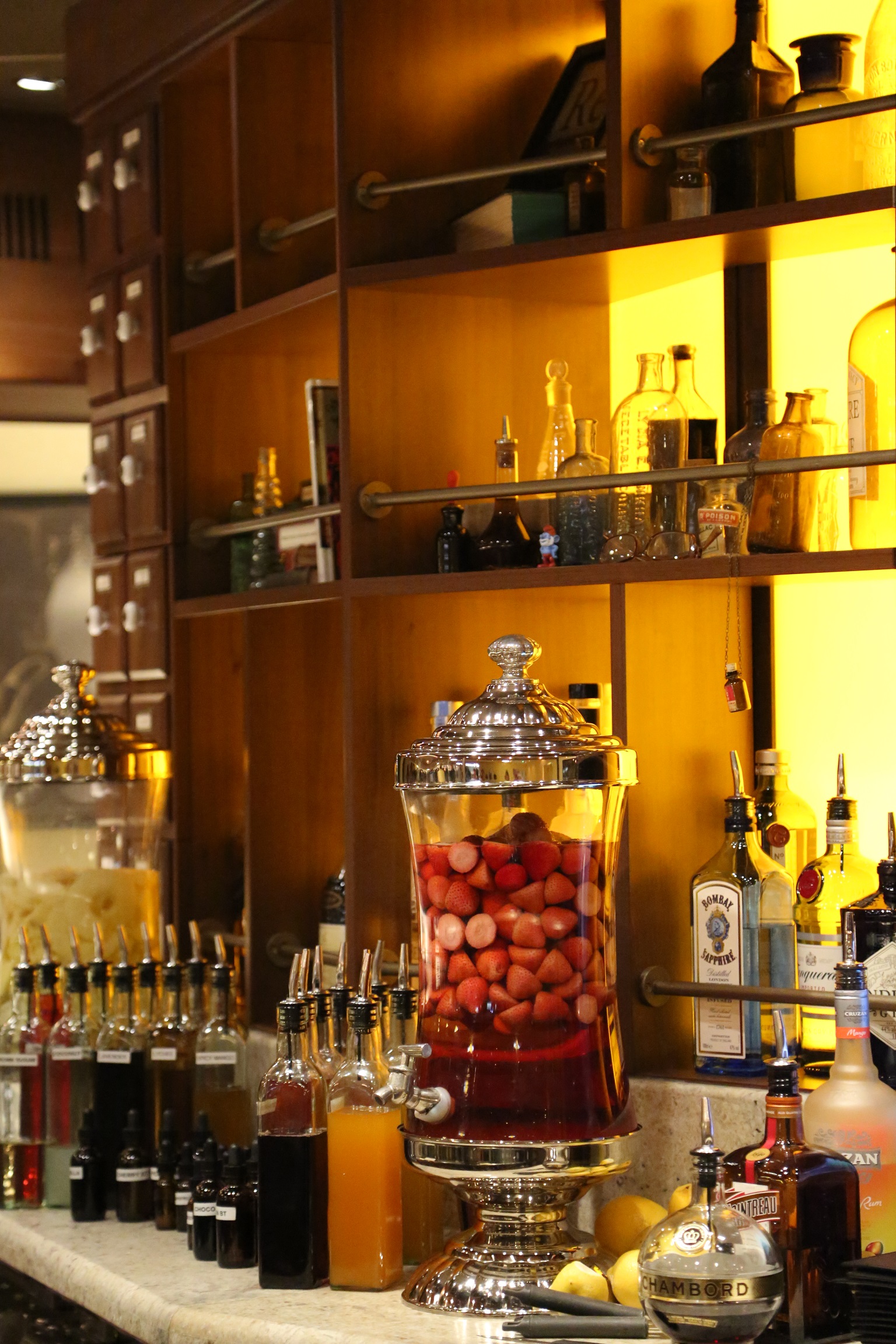 6:30 pm ~ Pre-dinner drinks at Alchemy Bar
The mixologist were happy to whip up a cocktail to cure what ails me. They made a custom drink for me based on my requests on the Alchemy prescription pad. This was the perfect way to kick off our date night on board.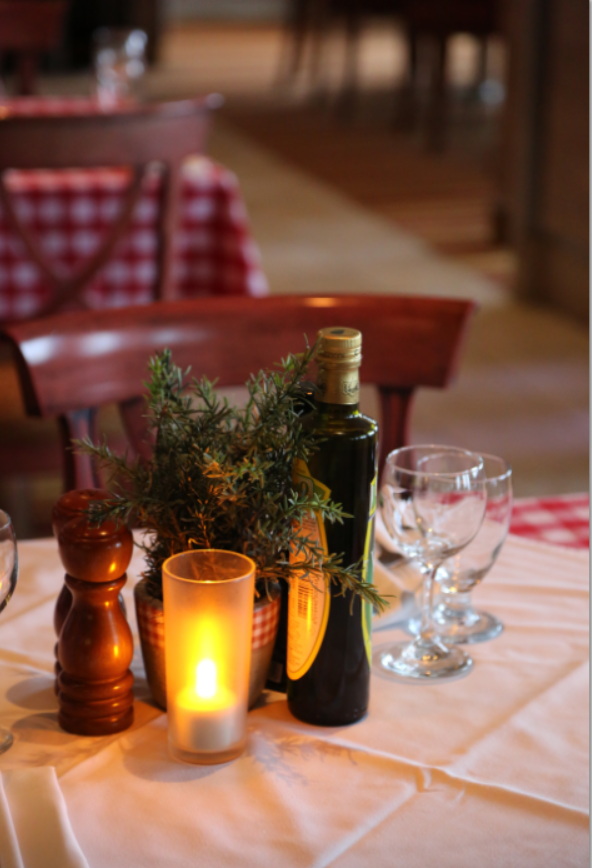 7:00 pm ~ Dinner at Cucina del Capitano
Oh my goodness the food at Cucina del Capitano is sooooo good! Each course is even better than the first. How can you go wrong with recipes that come from the ships captains' Italian family!  Plus it was only $15 for each of us to have a multi-course Italian meal that is delicious!
9:15 pm ~ Latin Nights Production show in the Liquid Lounge
Tonight's Playlist Production show was so good! The combination of great singing, dancing and a fun story line had us enthralled the entire time.
10:30 pm ~ Adult comedy show in the Limelight Lounge
After the Latin Nights show we were still wide awake, so we decided to check out the adult comedy show. This show is meant for passengers 18 and over and is definitely an adult show. The humor has an adult tone that was hilarious. At one point I had tears running down my face from laughing so hard.
Love that there are family shows and adult comedy shows on the Carnival Sunshine. Each show offers something different. Many nights we will go to both shows just to see how the comedians change up their acts.
11:59 pm ~ Time to get a great night sleep before arriving in port tomorrow morning.
Love coming back to the room to find a cute towel animal and chocolates on our bed. It is the perfect nightcap after an amazing day at sea. We packed in so much fun today that now it is time for a great night's sleep.
Tomorrow morning we pull into port for another day of fun.
This post was created as part of my collaboration with Carnival. As always, all of the opinions, thoughts, and ideas in this post are my own.