As a South Florida native, I have always loved the water and can't think of a better way to spend a sunny day than in my snorkeling mask and fins, watching the marine life beneath the waves. There is something otherworldly about swimming in a school of tropical fish and seeing lobsters scuttle about on the sandy ocean floor with only the sound of your heartbeat in your ears.
My strongest recommendation to friends visiting South Florida or the Caribbean is to go snorkeling. It is also the first activity I search for when visiting a new location or booking a cruise, as every area has different marine life and different coral reefs to explore. Like snowflakes, no two areas are the same! While every snorkeling experience will be different, what goes into preparing for a snorkeling adventure is always the same, and I'd love to share my top tips for snorkeling with you!
No Experience Necessary
Many people think that you need to be experienced to get the most out of a snorkeling adventure, but that isn't the case at all. Most snorkeling excursions require you to wear a life vest, so you don't even need to be a strong swimmer to go snorkeling.
You don't need a certification like you do with scuba diving, so it's perfect for beginners! Snorkeling guides always give a lesson on how to put on your mask and breath through the snorkeling gear, as well as guide you where to go and show you signs for letting the guides know you are in distress if you need help.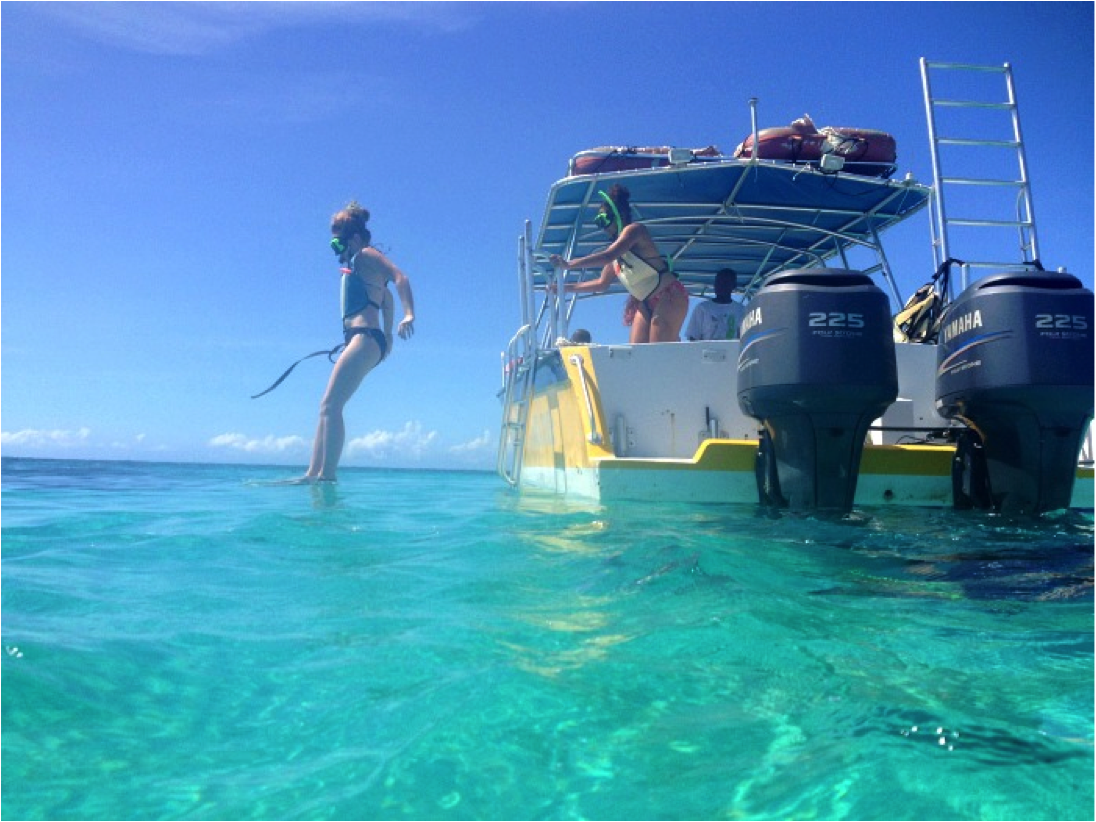 What to Wear While Snorkeling
I recommend packing a one piece bathing suit for women and water shoes that can get wet to wear after the snorkeling adventure. Depending on your snorkeling excursion, you may have the opportunity to explore a nearby beach or island and you don't want to wander around barefoot on a beach or hiking trail. As your back will be exposed the entire time you are snorkeling, make sure to apply a very strong waterproof SPF to your back and the back of your arms and legs to avoid sunburn. If you have very sensitive skin or burn easily, I suggest wearing a water shirt or tee shirt while snorkeling. The sun is incredibly strong while you are out on the water and it is very easy to get sunburned, even if you are in the water for a short period of time.
And you will want to bring along a backpack or sack that can get wet, as there will be a lot of splashing once everyone is back on the boat after you've snorkeled. Bring a change of clothes to throw on after you get back on the boat.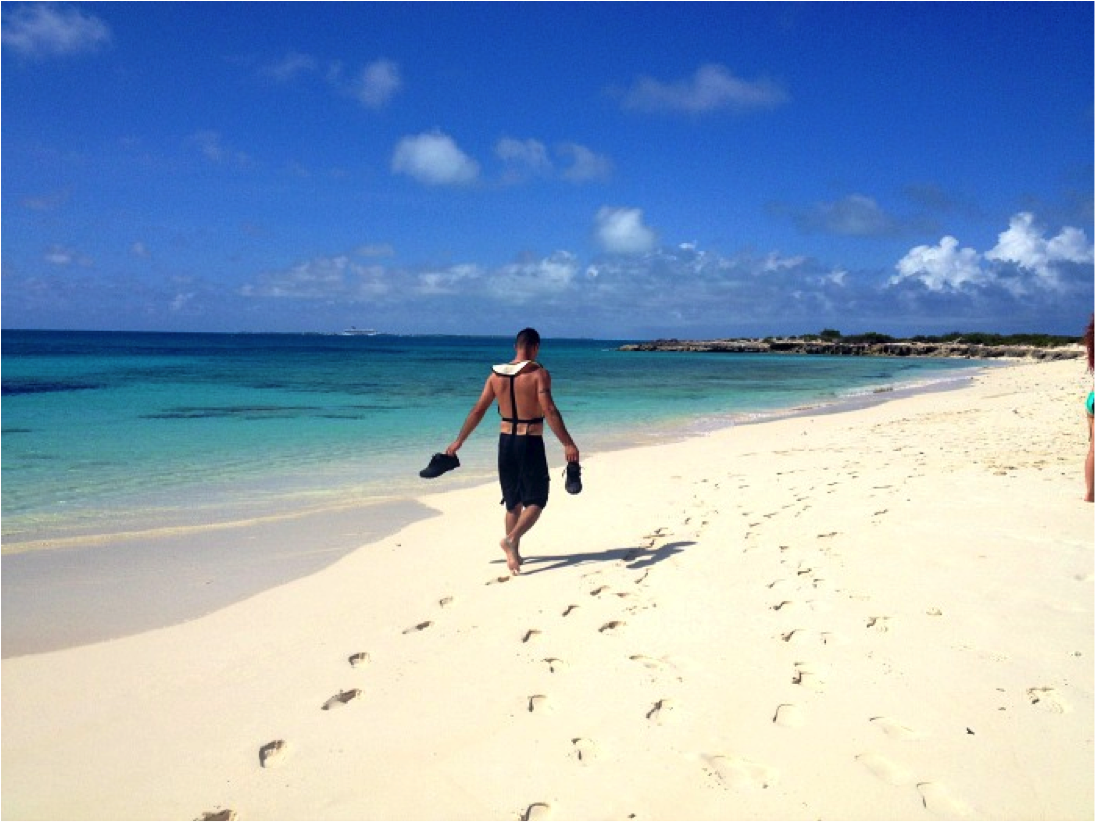 Plan Your Own Snorkeling Adventure
There are many times when I've laid on a beach and seen snorkelers in the water and wished I had brought my own snorkeling gear! If you are heading to the Caribbean for a vacation or are planning a cruise with a port of call near a beach, you can always buy a snorkeling mask and fins to take with you. If you aren't swimming very far out, you can even skip the fins and just bring along a mask. Once I was in Grand Turk on a Carnival excursion, and felt something brush against my leg, and when I looked down, there was a school of fish swimming around me!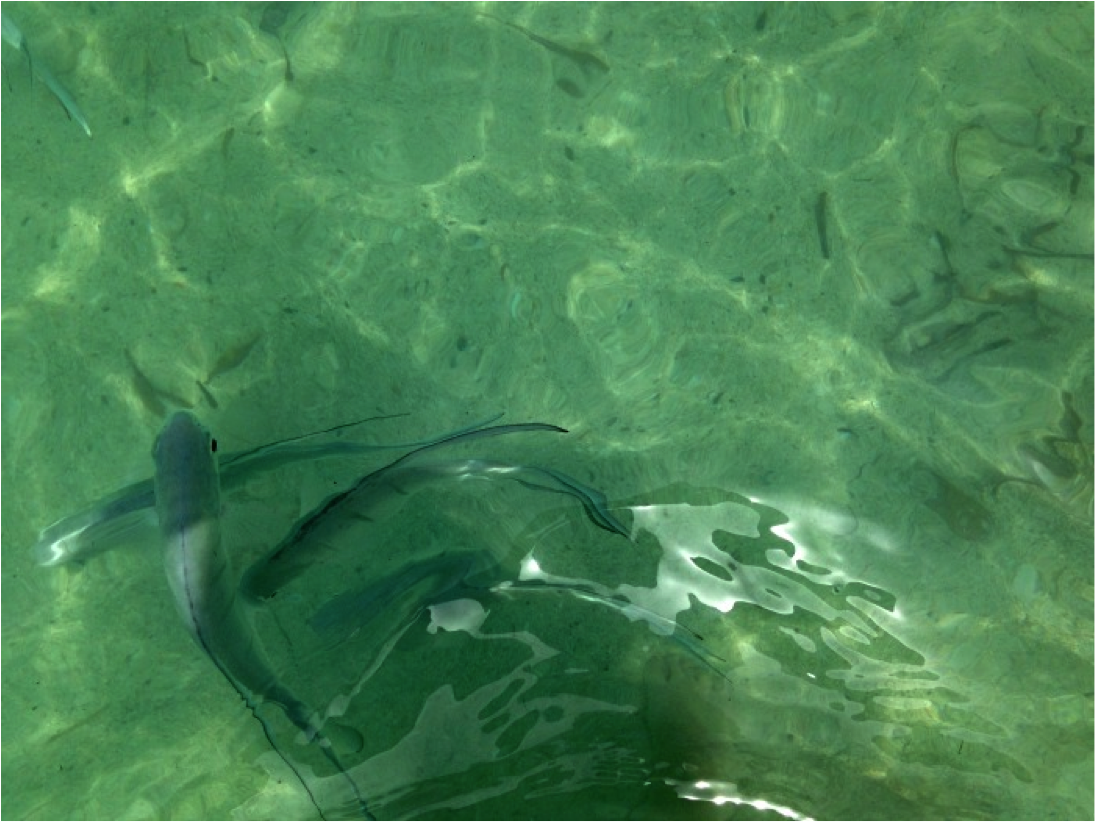 Capture the Moment Under the Sea
Speaking of fish, wouldn't it be wonderful to be able to share your underwater experience with friends and family back home?
While you can invest in expensive, professional-grade underwater camera cases, you can also pick up an inexpensive waterproof smartphone or camera bag for about $15.When choosing an underwater camera bag, you should look for one with an easy open and sealing mechanism. I prefer ones that have a Ziploc style closure as well as a secondary method for extra safety. You'll also want one that has either a strap or clip that allows you to wear it around your neck or clip to your life vest so that it's easy to get to when it's time to take a photo, but also doesn't get in the way while you are swimming.Make sure you test the waterproof seal before leaving home! This will allow you to take photos under the water; it makes identifying the species of fish you've seen easier when you get back on the boat, but it is also a great way to capture the moment for your photo album!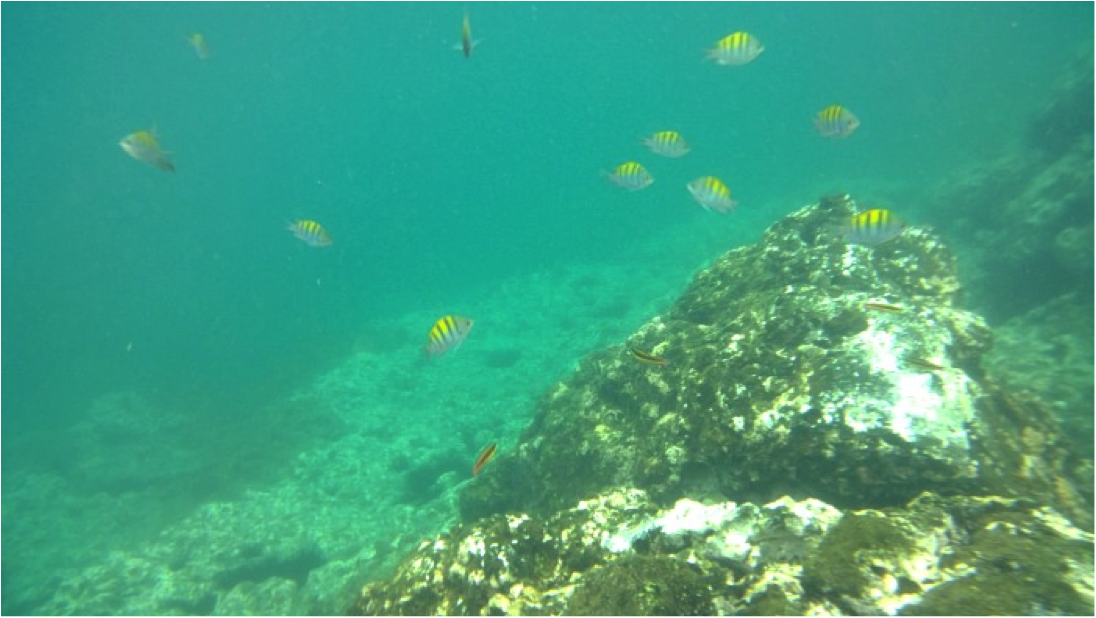 Options for First Time Snorkelers 
I recently vacationed with a friend who is a little fearful of the water. I think she's watched shark attack television programs one too many times! I was able to lure her out to the water with me in a very clear area so that she could see the fish swimming around us, but she was afraid to put on her mask and actually go snorkeling.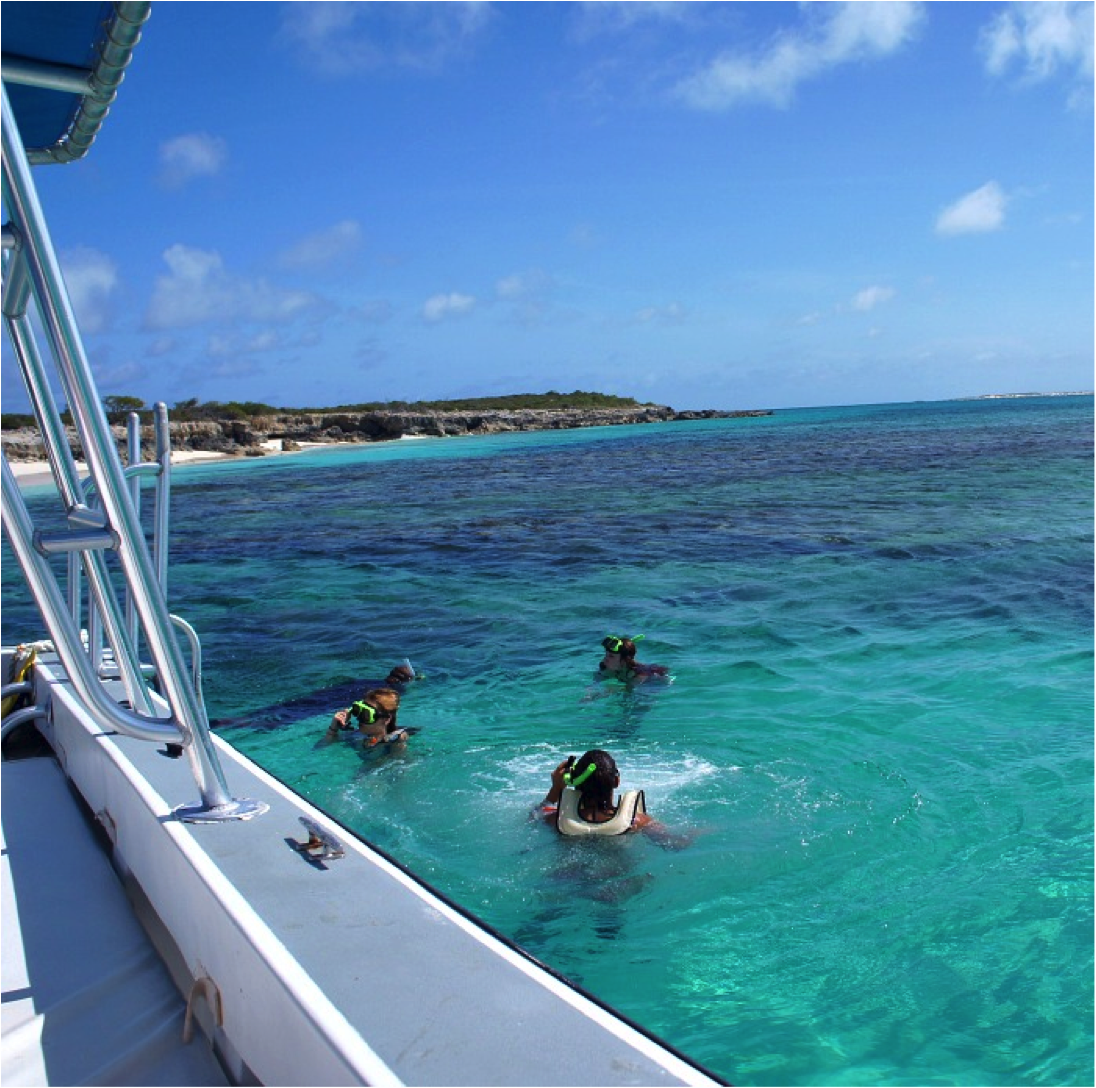 If you are afraid of the water, there are always options for you to get the experience of snorkeling without actually putting your face underwater. If you are planning a Caribbean vacation, I highly recommend the Cayman Islands, Aruba and Turks and Caicos. The sands are white and the water is clear, so it is very easy to see the fish swimming around without fully submerging yourself in the water. You can ever see crab scuttling around the snorkeling areas!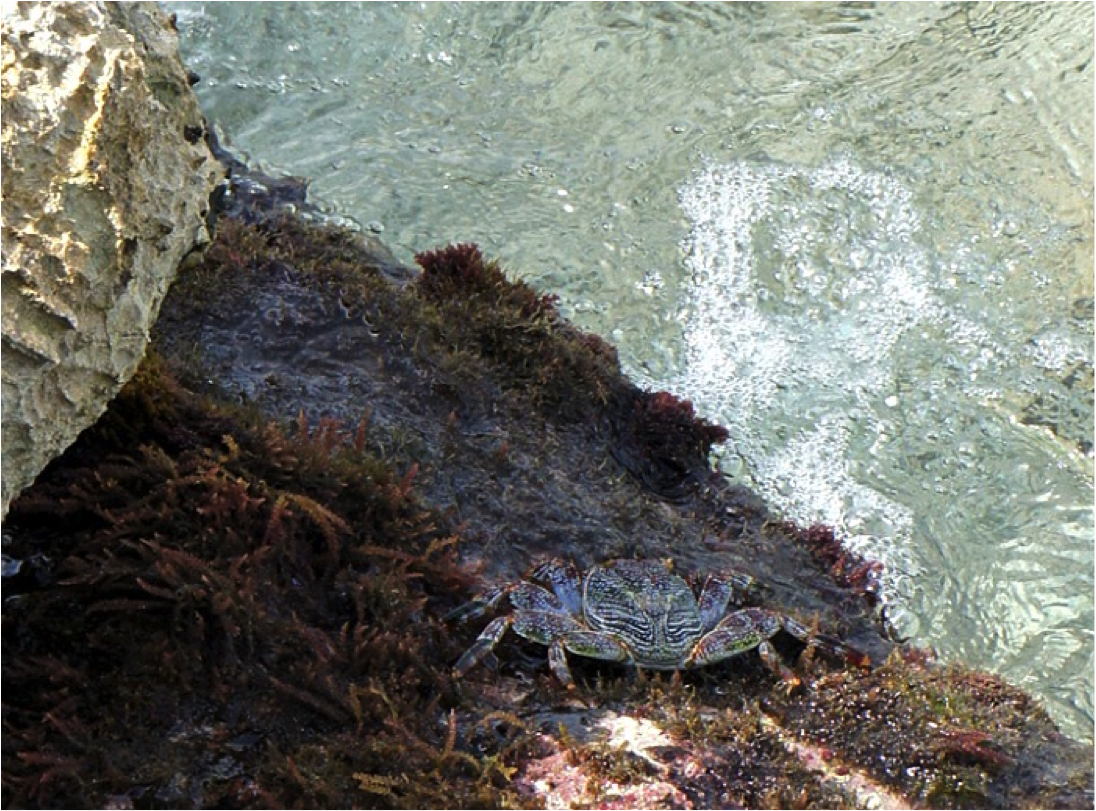 If you are afraid of snorkeling but are adventurous enough to face your fears – it is vacation, after all! – don't fret! Snorkeling guides are experienced with every level of water enthusiasts, including first timers. There are usually snorkeling guides that go out into the water with you, and you can follow along and stay close to them for extra reassurance. They also teach you exactly how to use your gear, so you know what to do before you even get into the water.
Snorkeling guides are familiar with the areas they'll be taking you to, and can tell you exactly what you may see while out on the water and what to stay away from (like the spiny sea urchin or jellyfish). Your guide will also teach you about the hand signals they will use to ask everyone is they are doing okay, and how to signal if you are in distress.
On a recent snorkeling trip in Key West, our snorkeling guides even gave people floating noodles to make swimming easier.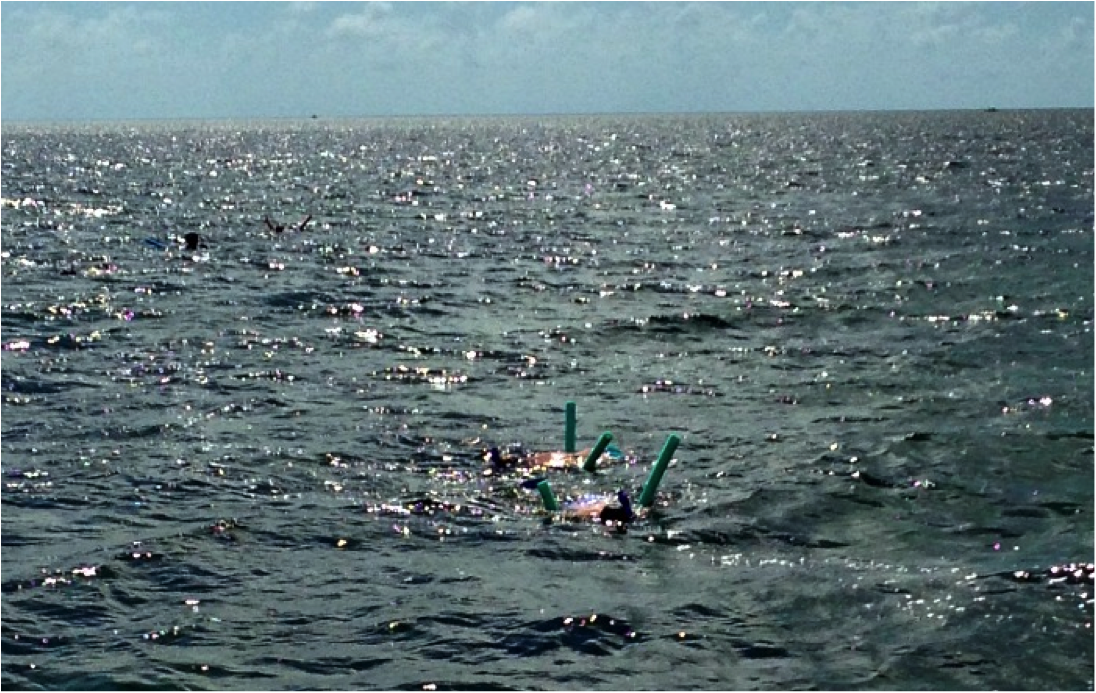 You're going on vacation, so live a little! Embrace the open ocean and the wonderful world of marine life in their natural habitat!
Snorkeling can be a life changing experience and open you up to an entirely new world of possibilities. Once you see what the underwater world has to offer, you'll never look at a beach the same way.
This post was created as part of my collaboration with Carnival. As always, all of the opinions, thoughts, and ideas in this post are my own.