Hi everyone! I have been reflecting on my wonderful Carnival cruise & I added a Cruise Inspired Recipes Pinterest board to share recipes inspired by cruise cuisine. There were so many wonderful ingredients & flavor combinations I tasted on my travels. I will be using them a great deal in upcoming recipes. When I embarked on the Carnival Conquest, I also set sail on a delicious taste journey!
Pop over to Pinterest & take a look at images that will tempt you to hit the high seas! But first check out these mouthwatering delights….
We enjoyed amazing food & drink both on & off the ship.
There's me. Cheers!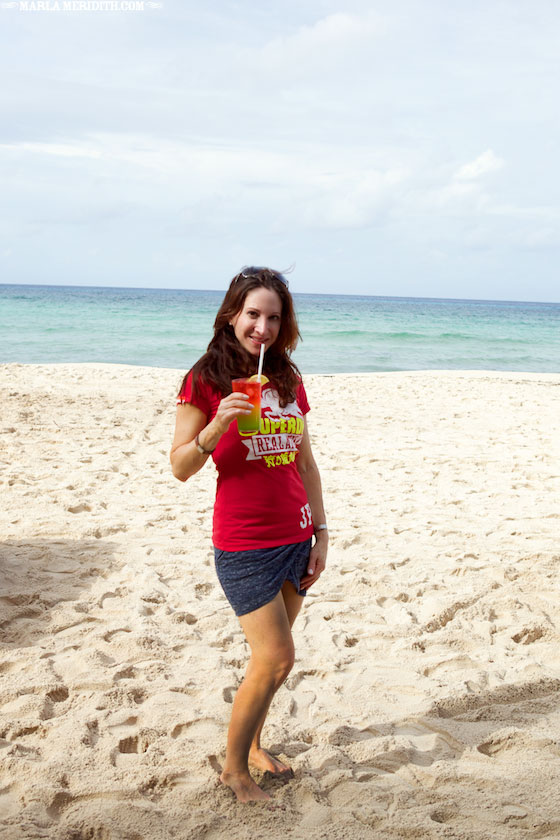 There were plentiful cocktails…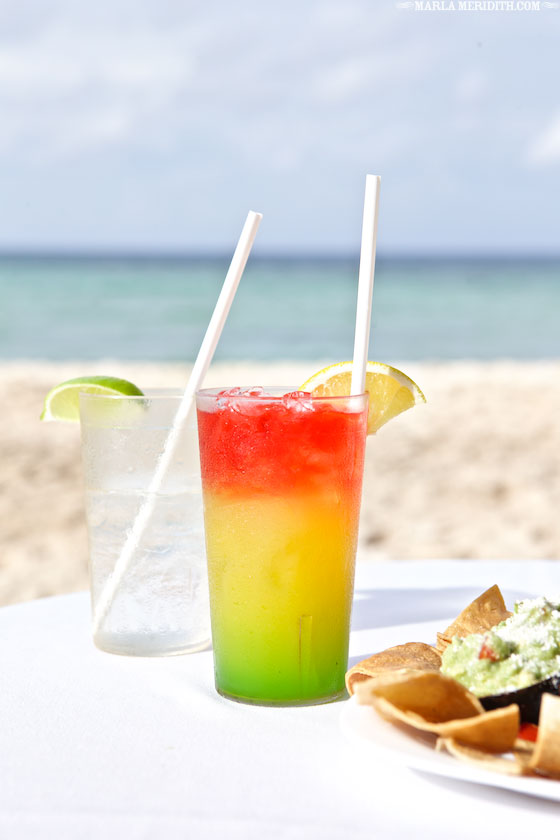 There were delish island inspired savories.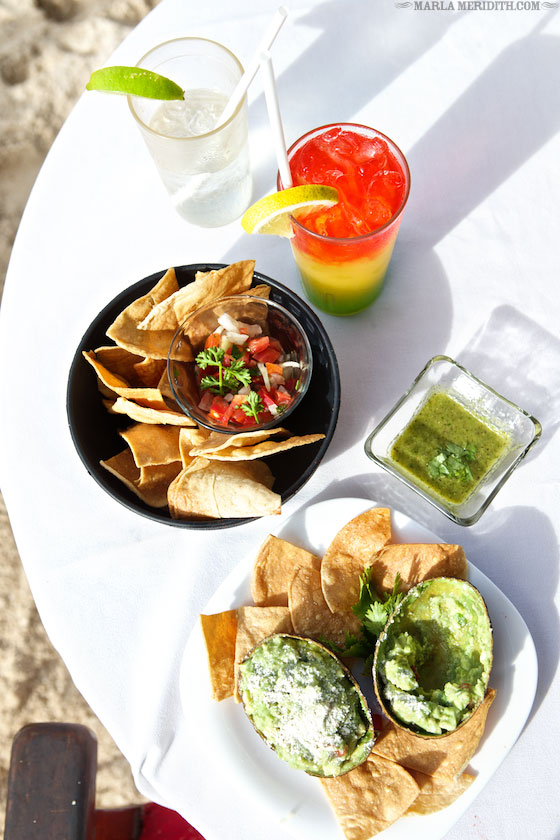 Thank goodness there was always plenty of guacamole (my favorite)!
Pulled Pork with Green Tomatillo Sauce: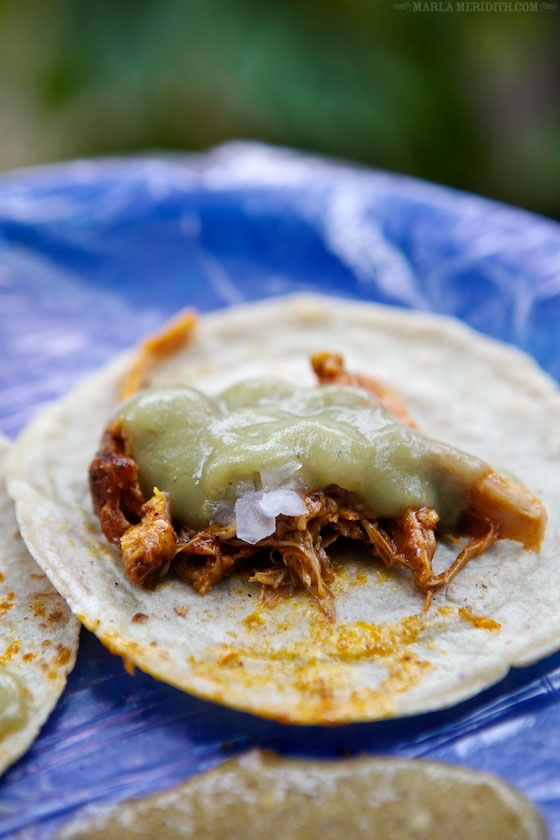 Fish en Papillote. I always love this healthy dish fixed in a foil packet, seasoned & baked with plentiful veggies: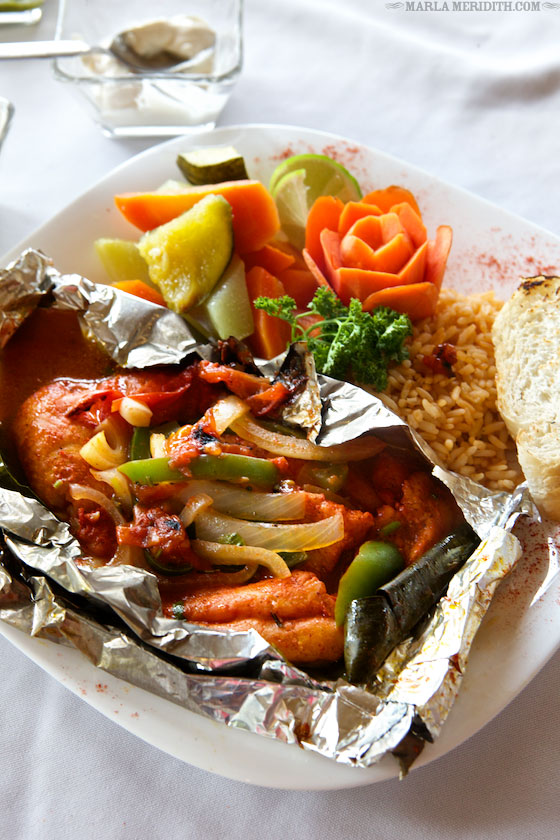 Chicken Fajitas with Homemade Tortillas. Love!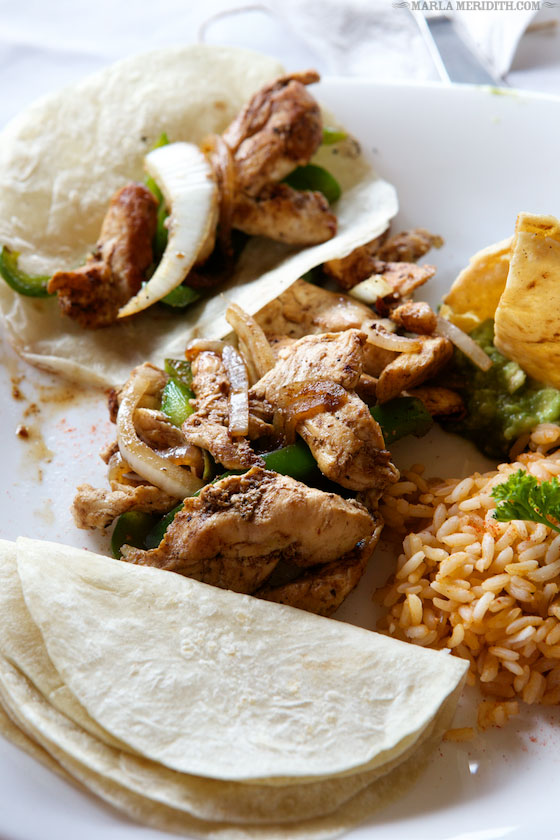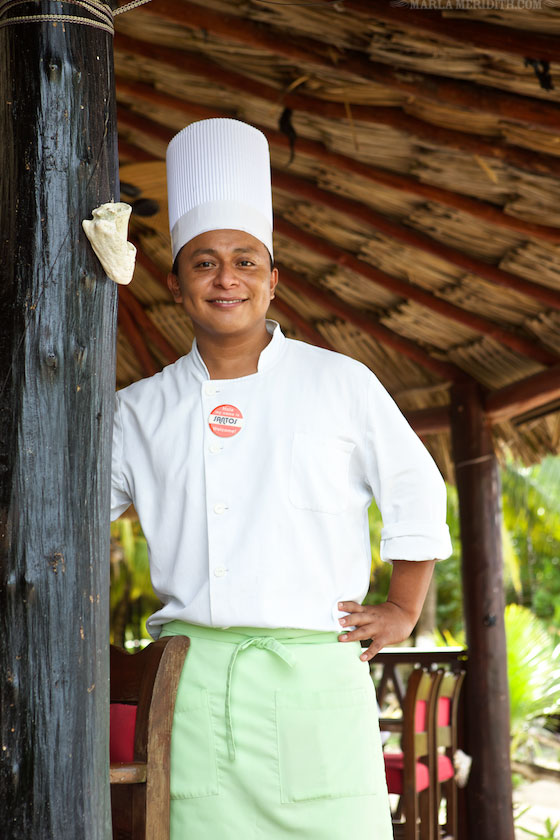 Chicken with Mole Sauce: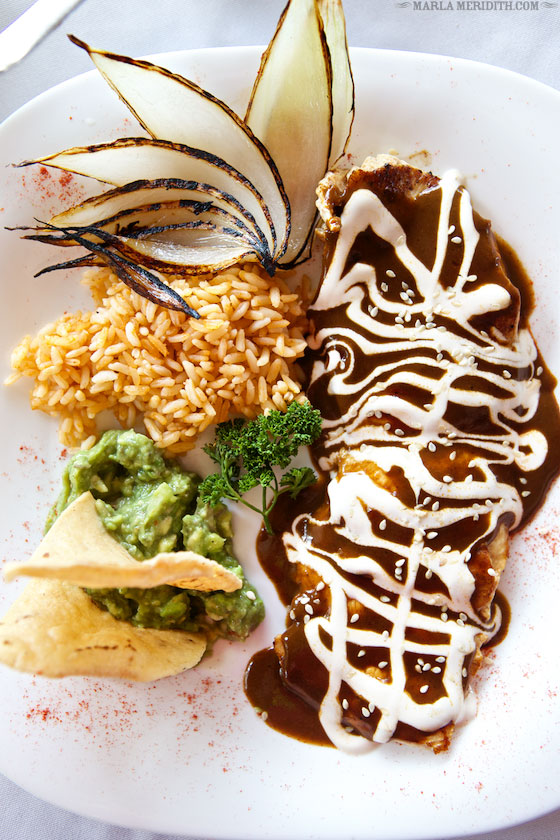 On Sea Days (all day on the ship) there were spectacular brunches…
with Popovers:
Fruit Loops Crusted French Toast: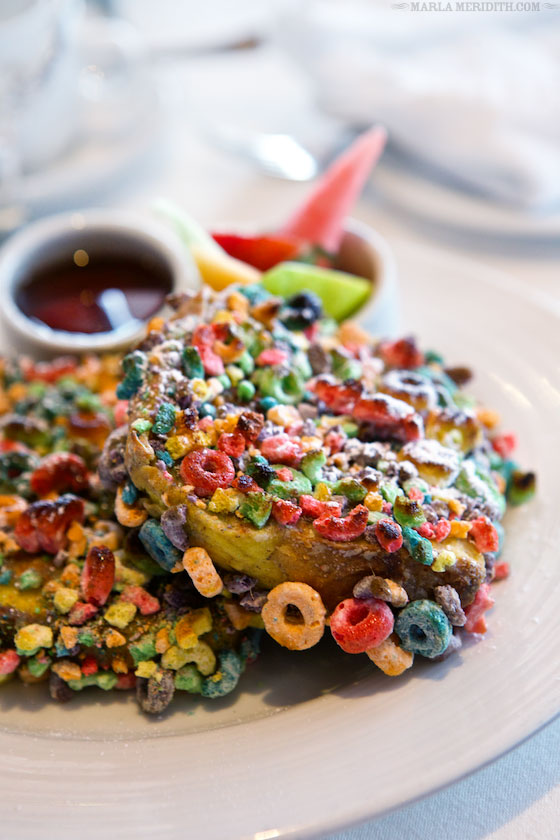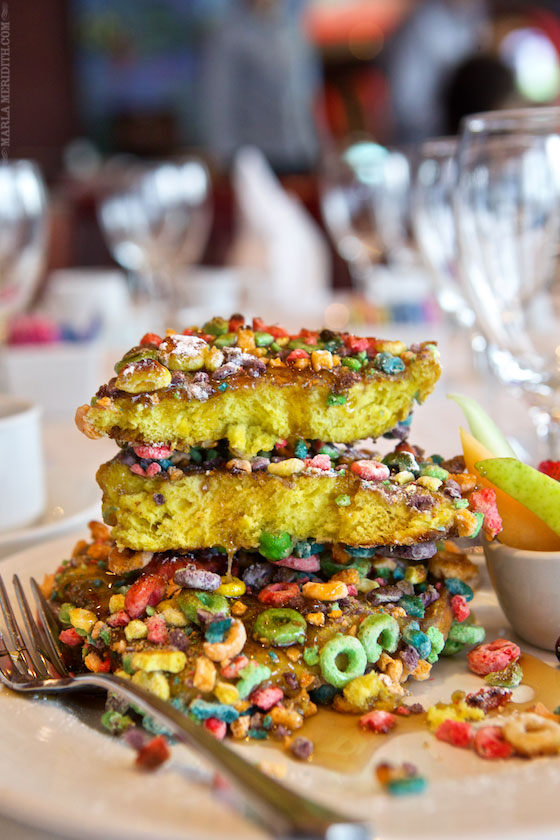 Huevos Rancheros: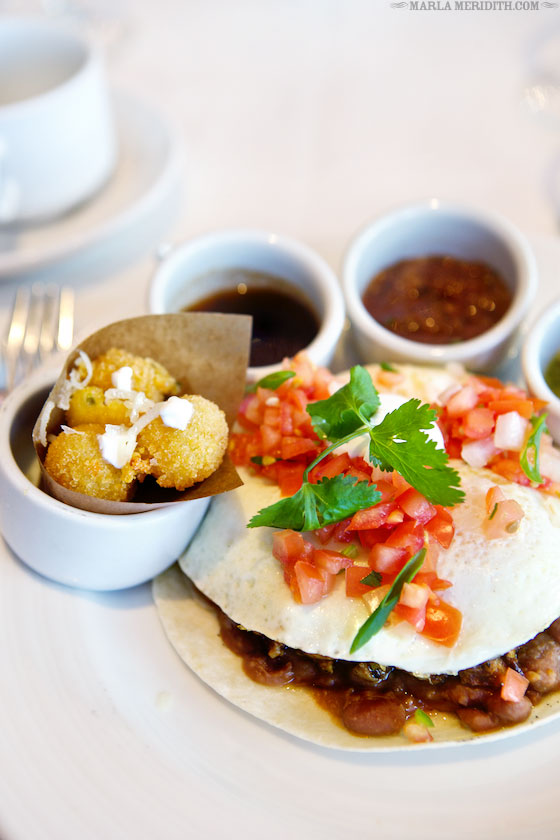 Chocolate Cake Cheesecake: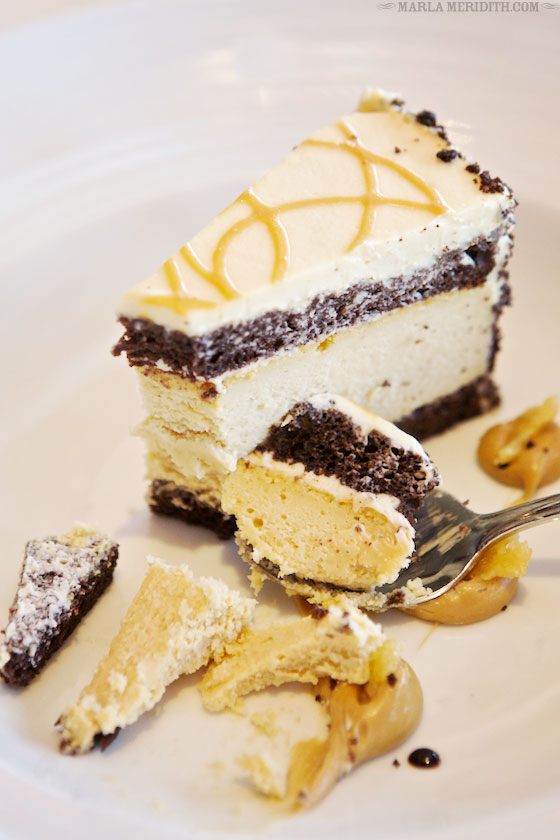 Chocolate Lava Cake: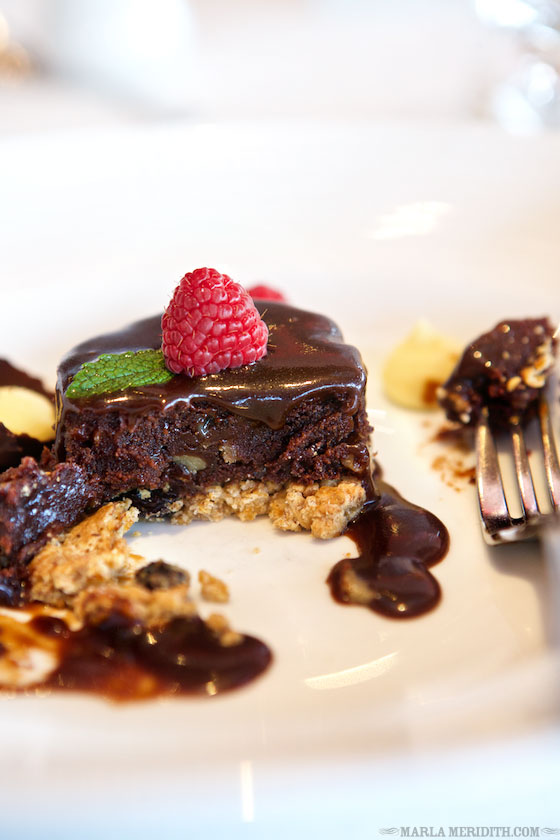 And Banana Cream Pie…Hello!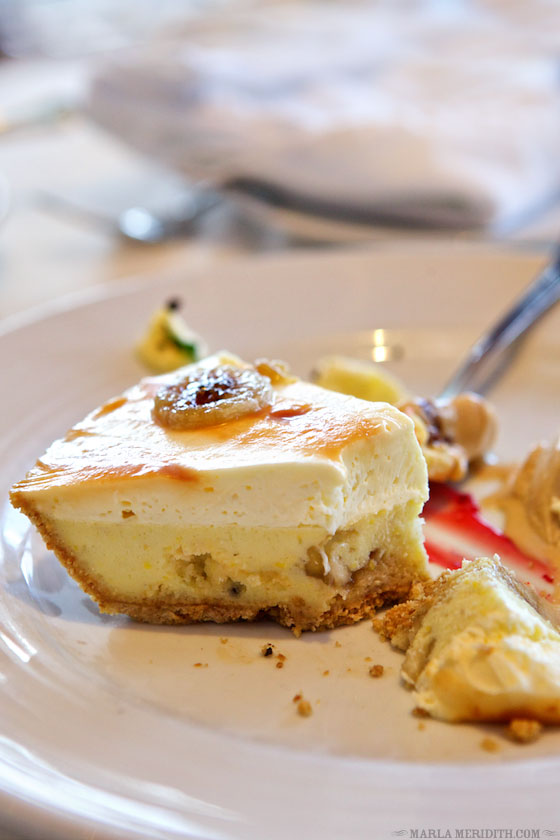 On the Carnival Conquest there are a few dinners I paid a bit extra to attend (Being an obsessed foodie I couldn't resist!) These included the Chef's Table & The Point Steakhouse. They came highly recommended to me so I knew I had to splurge. Boy were they worth it!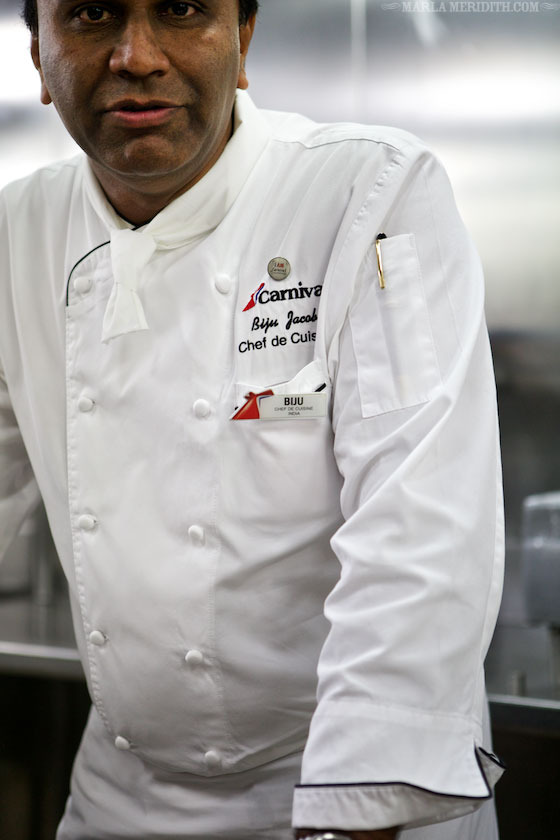 There were a dozen guests at the Chefs Tasting. A wonderfully intimate dinner with the executive chef & his team. Without being a part of this dinner I never would have made my way into the galley. It was fascinating!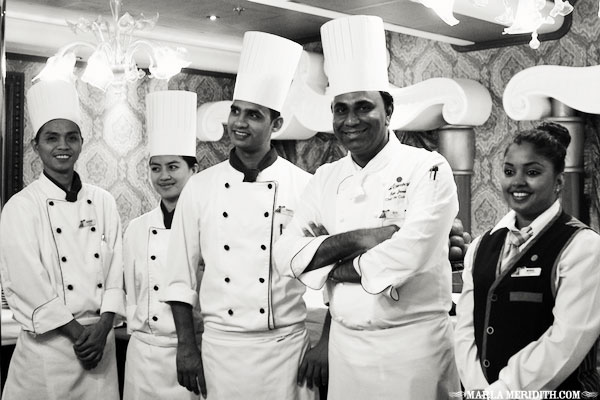 I met the amazing chefs.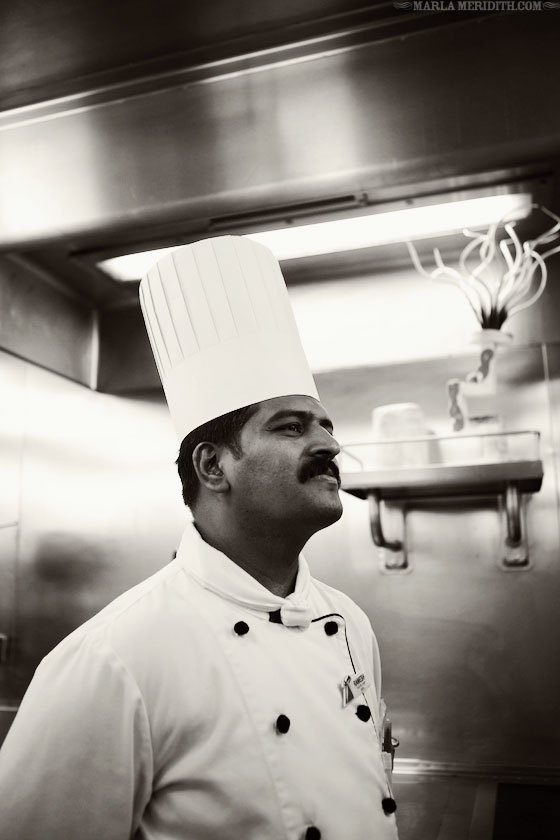 Cooked with them: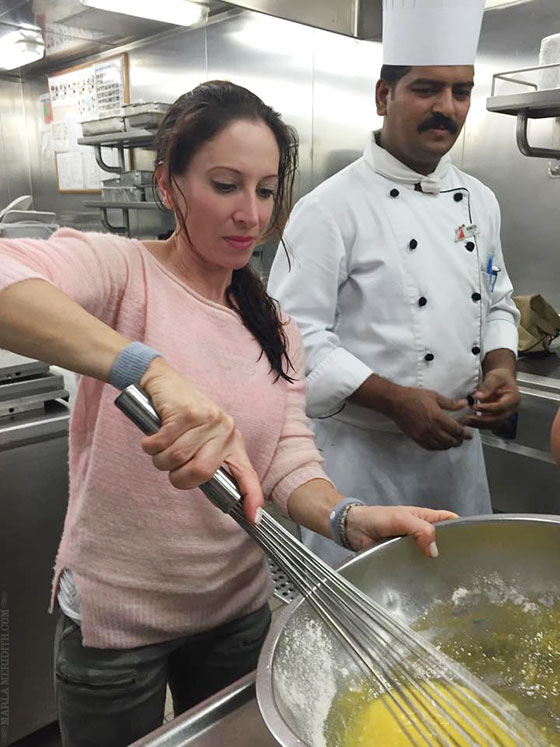 Laughed with them & enjoyed the conversation at the table.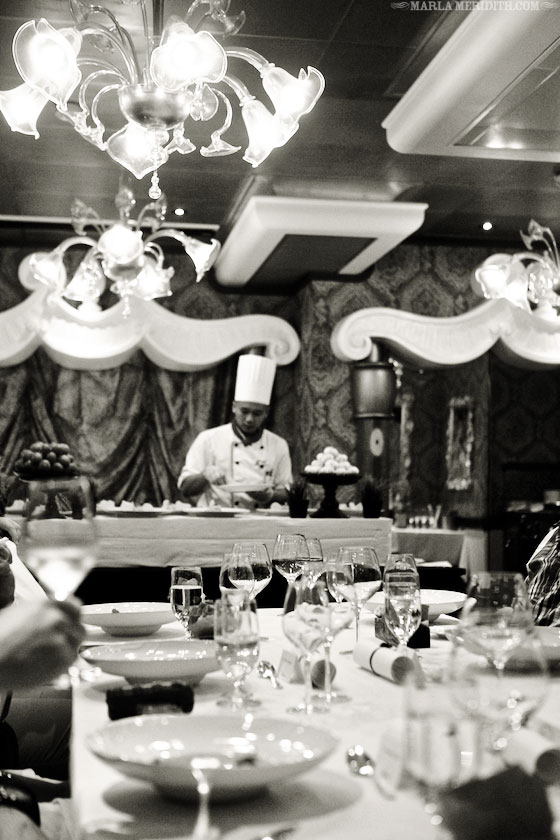 And drank lots of vino!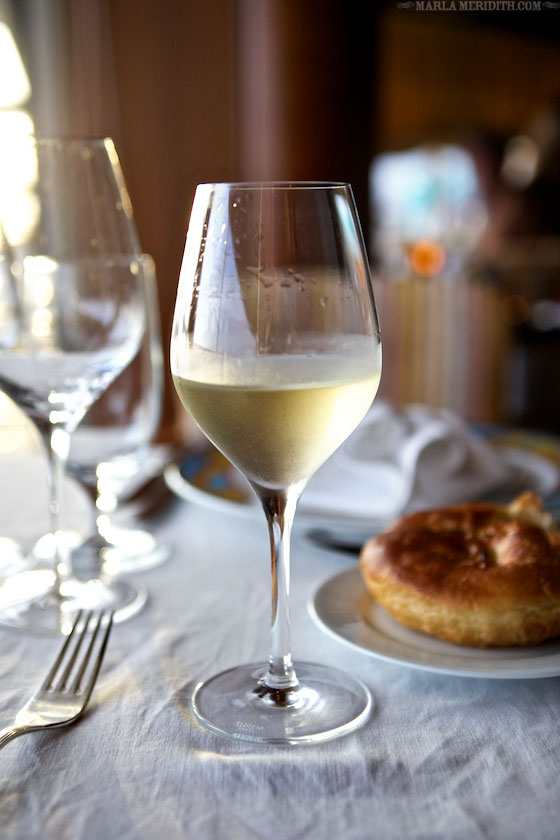 I learned how to make a great margarita too: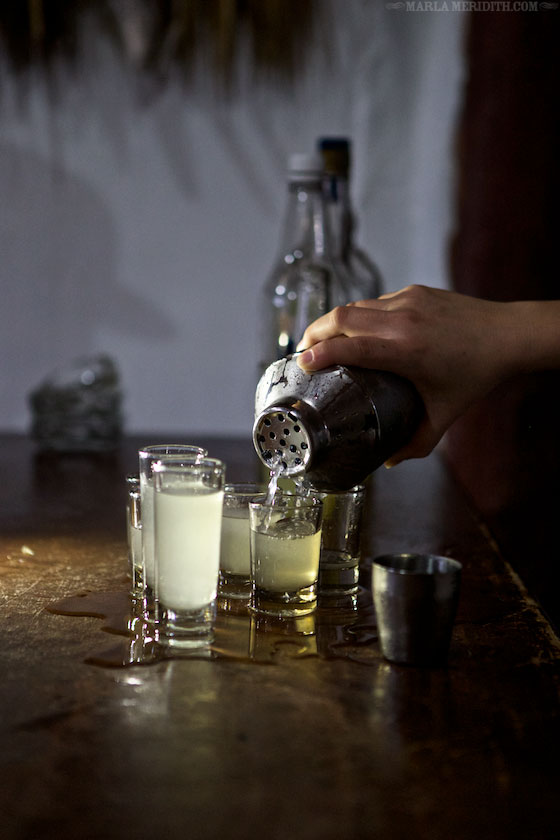 The Point Steakhouse on the ship was phenomenal! The service impeccable & the food 5 star…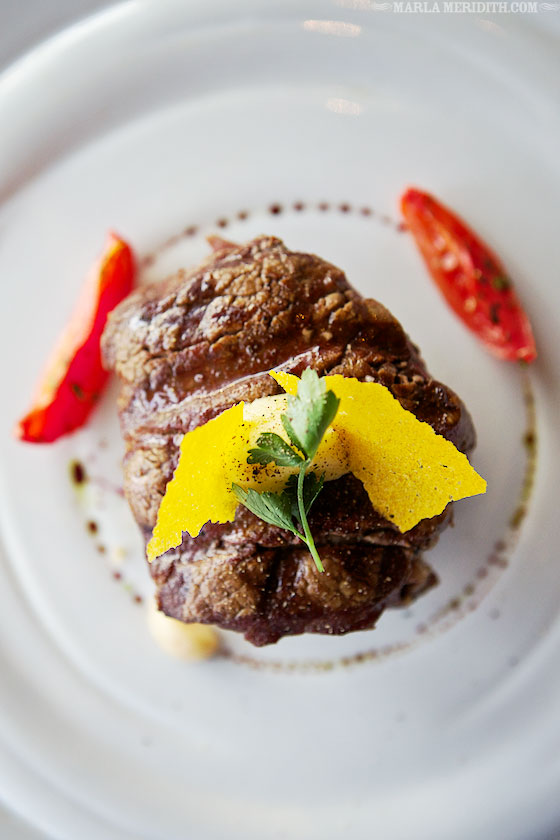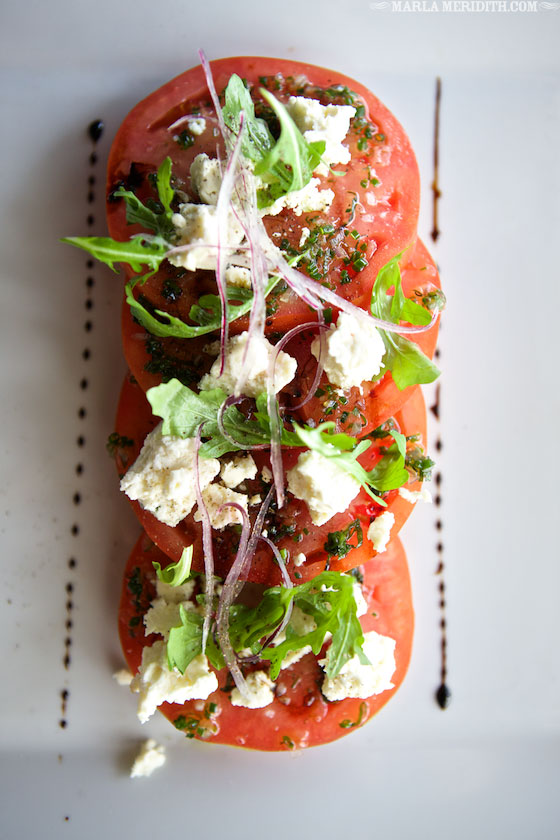 Celebrating a special occasion? Head to the Formalities store to purchase a tasteful gift basket or chocolate covered strawberries & macarons!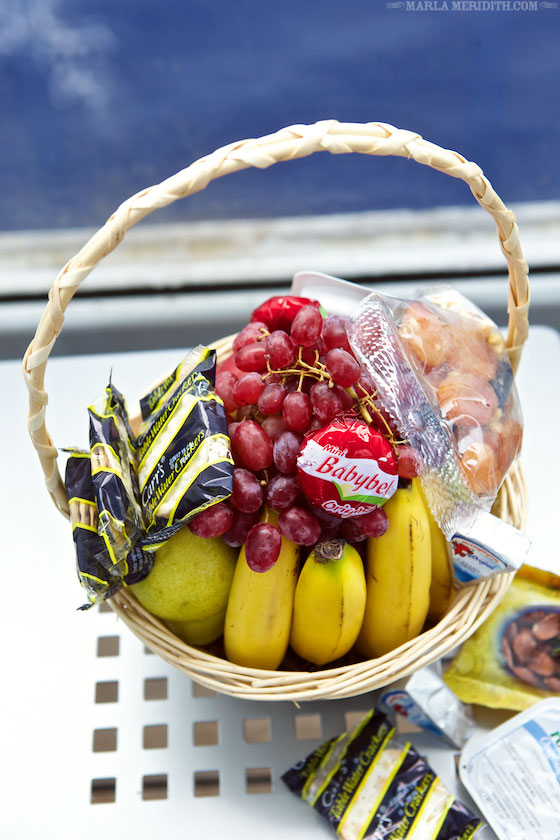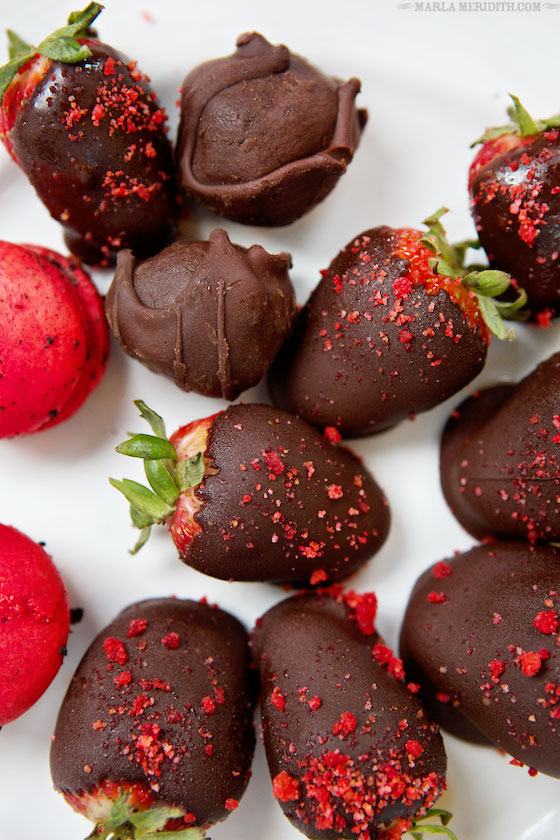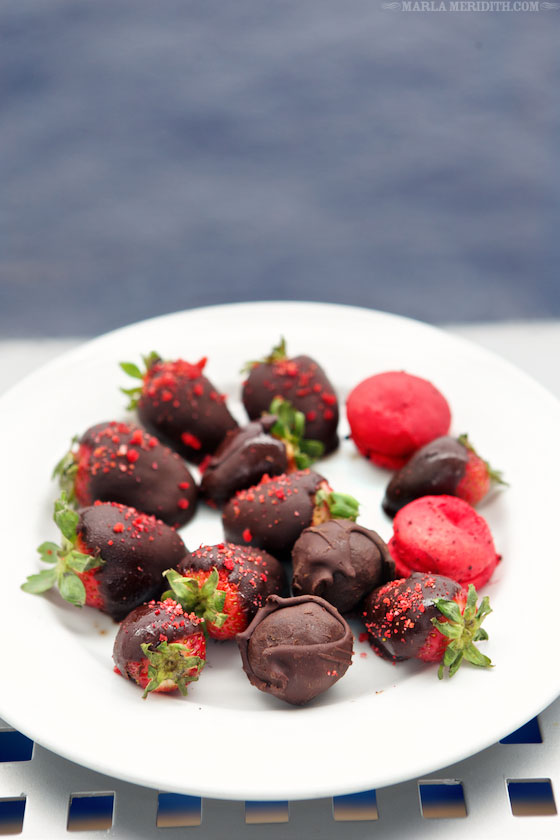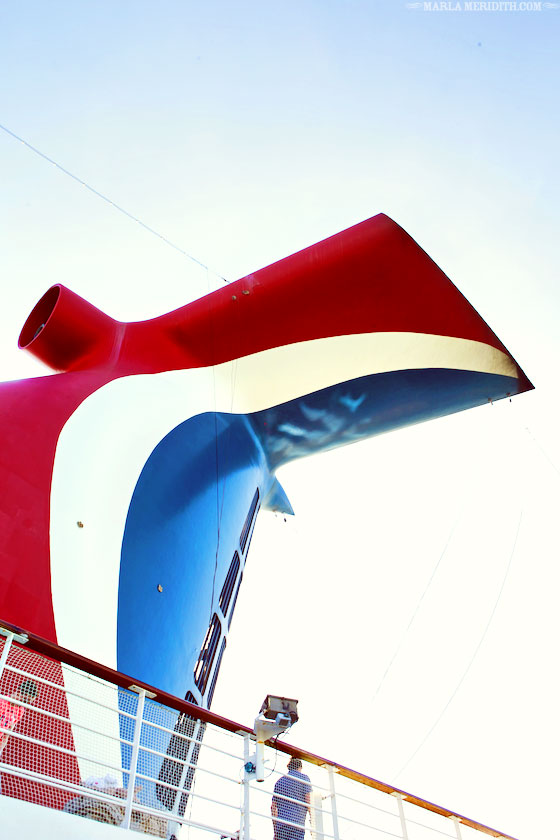 This was such a special trip & I'm so glad I got to share the experiences with you!
This post was created as part of my collaboration with Carnival. As always, all of the opinions, thoughts, and ideas in this post are my own.