Over the past couple years I've had the chance to travel to some wonderful places for either work or vacation. I've been to New York City, Ireland, Chicago, Los Angeles, Portland (OR), Atlanta, and most recently, a cruise with Carnival through the Caribbean. It's been a whirlwind, and I've loved every minute of it.
No doubt, you've already realized that I love to shop. Wherever I'm traveling, I always try to carve out time to visit some of the local stores. I do this for two reasons. First, the shopping in my area is limited. So when I'm traveling, especially to larger areas, I love hitting up my favorite clothing and home decor places to check out what's new. Secondly, I like to buy mementos of my trips. Things that I can look at, touch, or taste. Things that transport me mentally to that time and place.
While I like to bring home items for friends and family, I always make it a point to get a little something for myself. A souvenir that I can use to style my home. I can't recall his exact words, but I remember a few years ago hearing Nate Berkus talk about decorating with things that matter. He said he likes to have things around his home that remind him of where he's been, who he loves, and where he wants to go. He went on to say that when you have things like this around you, that's when the magic happens with design and style, and you can really start having fun.
That idea has stayed with me, so in addition to taking photos (which can also used for decorating – witness my wanderlust gallery wall), I like to bring home a souvenir or two.
Just as I did following my Portland adventure, I thought I'd share some of the things that I brought back from my cruise and show you how I'm using them (or plan to use them in my home.) Cool?
While cruising on the Carnival Liberty we stopped at four different ports, so I picked up something at each. Our first stop was in Cozumel, Mexico. There, I found this beautiful carved vessel.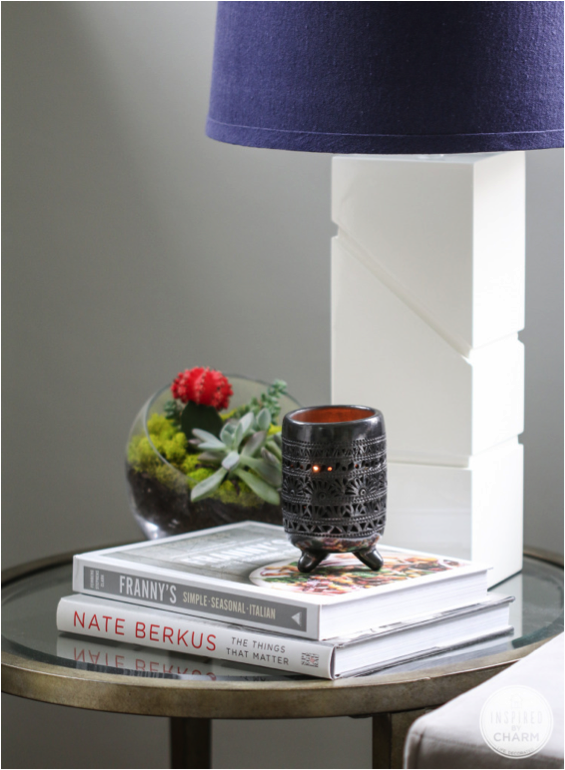 With intricate details and tiny piercings, I thought this would be ideal for a candle. I love small items such as this that don't take up much space, but are sure to spark conversation.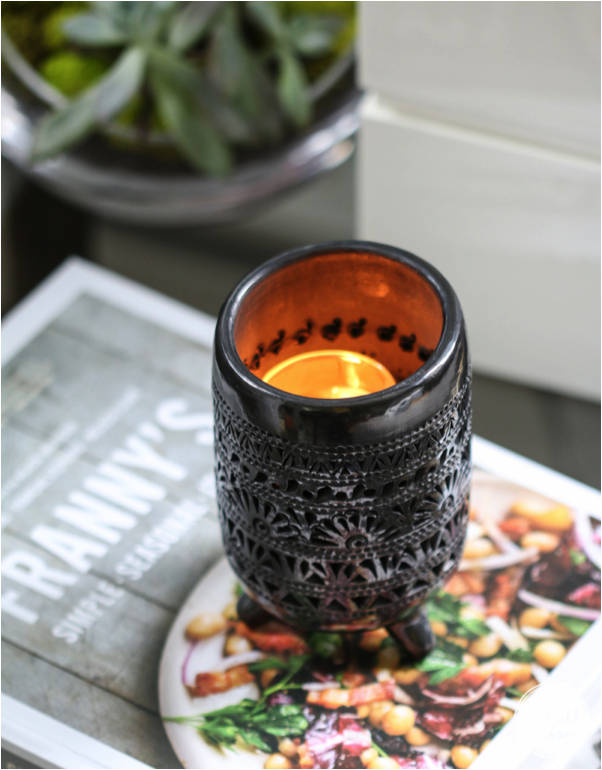 Next up, we traveled to beautiful Belize. After checking out a few of the shops, I found this unique stone artwork that was actually crafted there. I'm planning an art wall of sorts in my closet renovation (more on that soon), and the color palette of this piece is perfection. Plus, it makes me smile.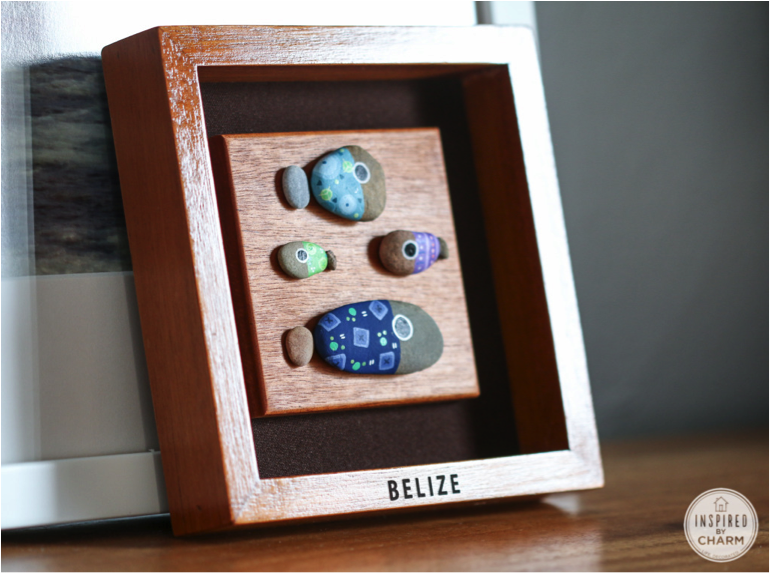 In Belize, I also picked up a tie-dyed tank top that reads "You better Belize it!" And while I'm not featuring the shirt in today's post. I will try to Instagram it at some point. I love a good catchphrase on a shirt and this one was especially meaningful, as my friends and I had wanted to plan a trip to Belize. I think they'll get a kick out of it.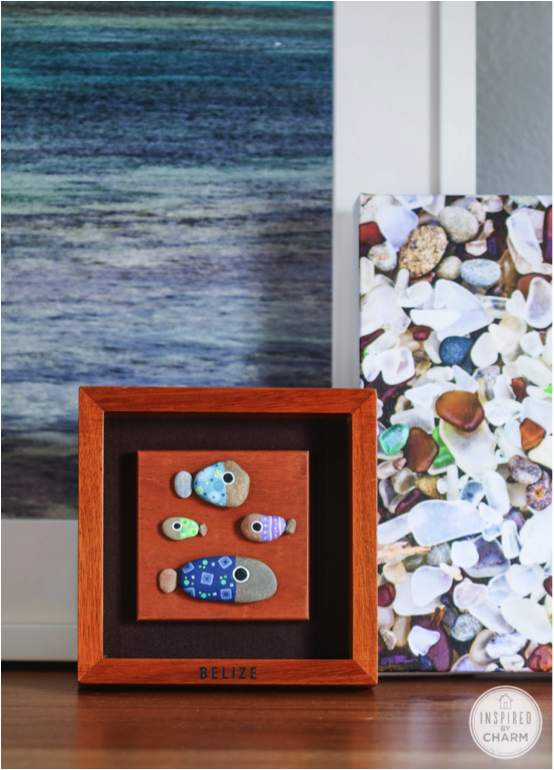 Sailing a little farther South, we stopped in Mahogany Bay, Roatan in Honduras. This was my (and Mom's) favorite stop. The boat docked near a beach. We took a chair lift over to the white sands, floated on the water, caught some rays, and sipped on really big pina coladas. Truly a slice of heaven. After sunning ourselves, we did a little shopping. I immediately gravitated to this colorful and gold trimmed tray.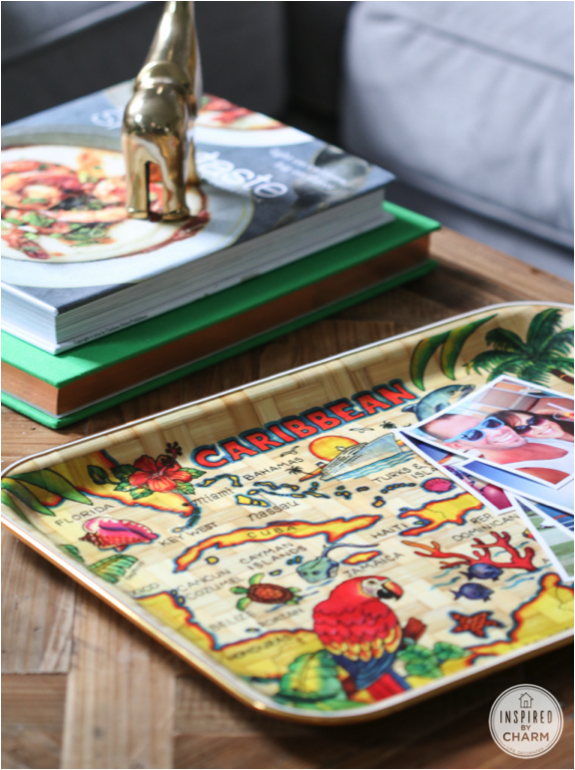 Having been to a few of the places featured, I thought this would be fun to have on my coffee table or use for serving drinks and snacks at a party. It's also a cute catch-all for vacation Instagram pictures.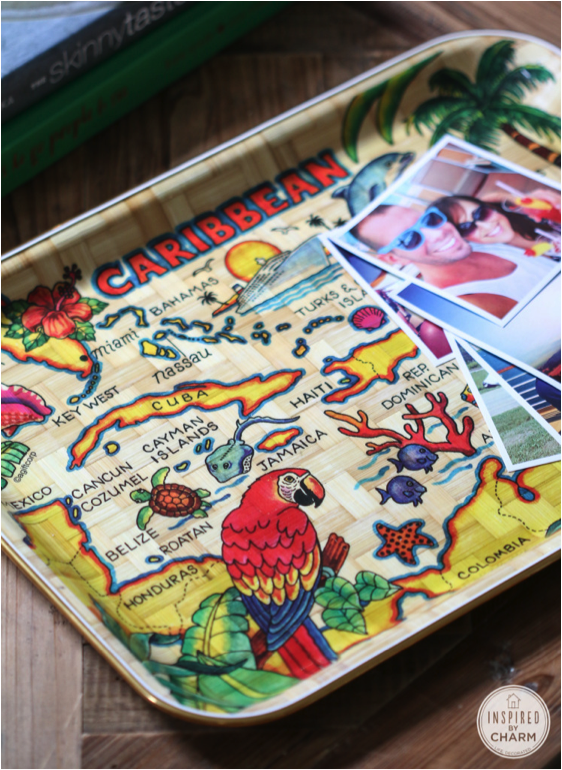 I was so in love with this port that I actually picked up another treasure – this woven bowl with (for lack of better word) plates. I was really drawn to the colors and texture.
While I haven't picked a permanent spot for them yet, they are destined to hang on a wall somewhere in my home in the very near future. Stay tuned.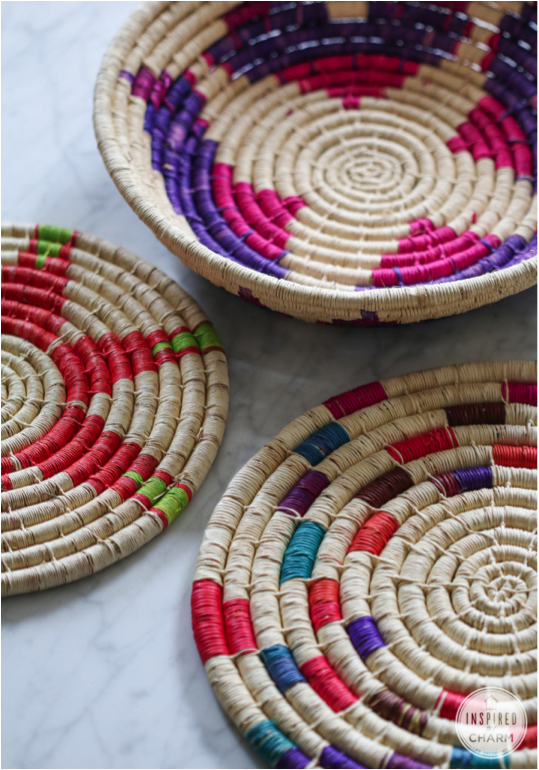 As we neared the end of the trip, we traveled back north and stopped at our final port of call: Costa Maya, Mexico. Here, with thoughts of the upcoming holidays, I found a pair of ornaments for my tree.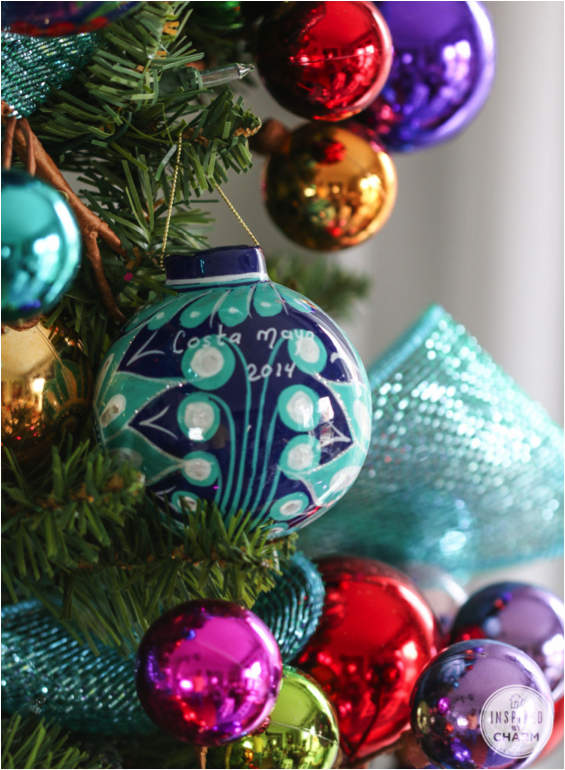 The colors and artistic paintings on each bulb had me at first sight. My mom also picked up a pair for her tree.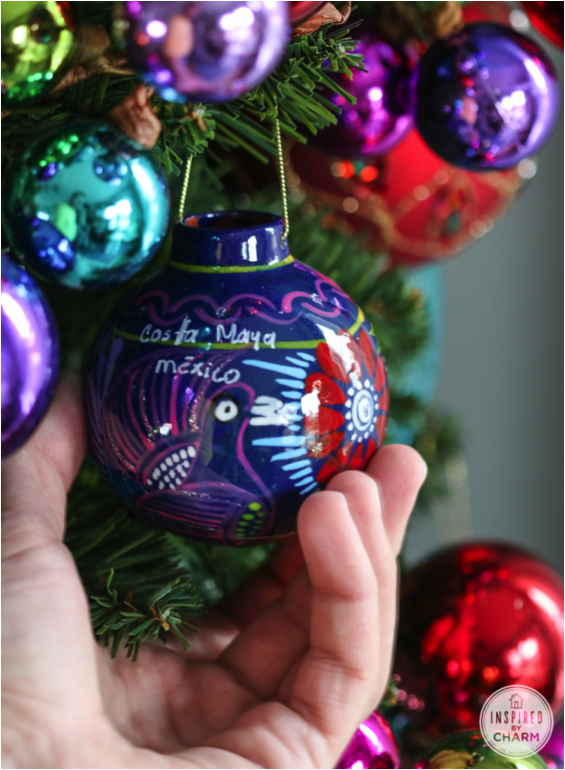 Thankfully, all of my purchases fit nicely into my carry-on bag and arrived home safely. Now, there are souvenirs tucked throughout my home to remind me of the unforgettable and beautiful vacation I got to share with my mom. As Nate said, they are truly pieces to remind me of where I've been, who I love, and where I want to go.
Do you pick up souvenirs on your travels? What is your favorite piece and how have you used it to decorate your home?
This post was created as part of my collaboration with Carnival. As always, all of the opinions, thoughts, and ideas in this post are my own.