I'm curious, how many of you have ever had the urge to spin the globe, plop your index finger down onto the rotating sphere, and travel to whatever spot is underneath your finger tip? While you can't see it, our hands are both held up high!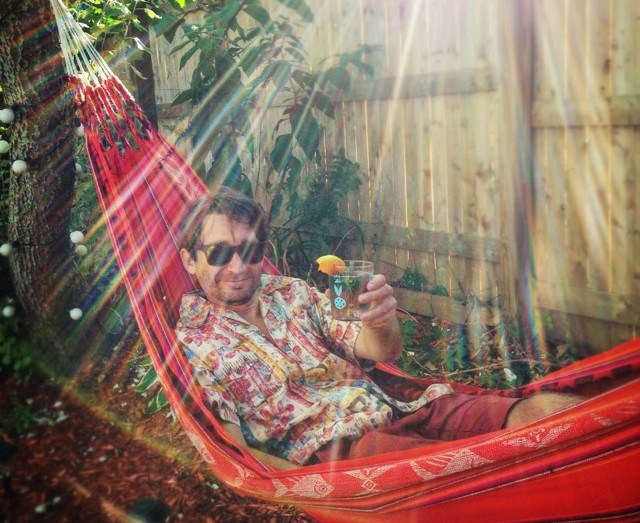 At the moment, we're having a difficult time choosing between two Caribbean cruises with Carnival Cruise Lines. One route goes to the west–Jamaica, Cozumel, Belize and Grand Cayman–and the other sails to the south with ports of call in St. Thomas, St. Kitts, St. Lucia, St. Marten and Barbados. In term of cost, duration, departure dates and days at sea, both cruises are nearly identical. Additionally, each has islands that are high on our list of places to see.
So, in keeping with the spontaneity of a Spin the Globe-style trip, we have decided to create a cocktail trail, if you will, of popular local drinks from each route and let our taste buds help guide us.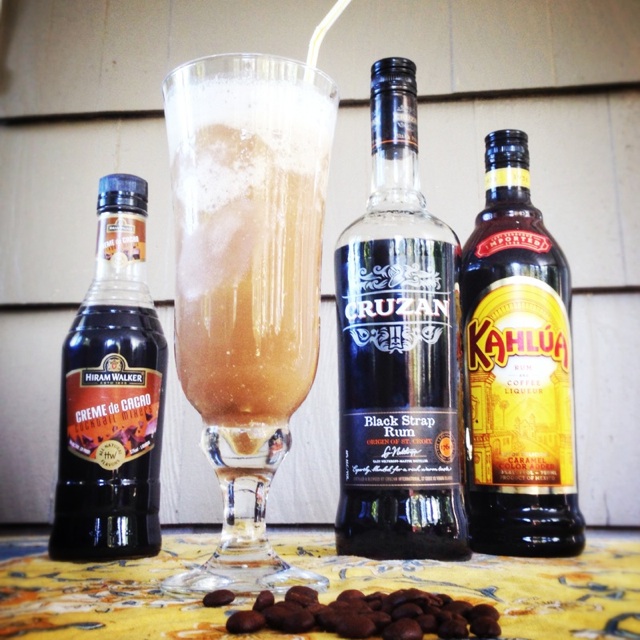 Bushwacker
Island: St. Thomas (South Caribbean)
Origins: Legend has it that the Bushwacker was created by a bartender at Bolongo Bay Resort in St. Thomas.
Ingredients:
2 oz. cream of coconut
1 oz. coffee liqueur
1 ½ oz. dark rum
½ oz. dark creme de cacao
2 oz. milk
How to prepare:
Combine all ingredients in a blender along with 2 cups of ice. Blend until smooth, and then serve in a tall glass.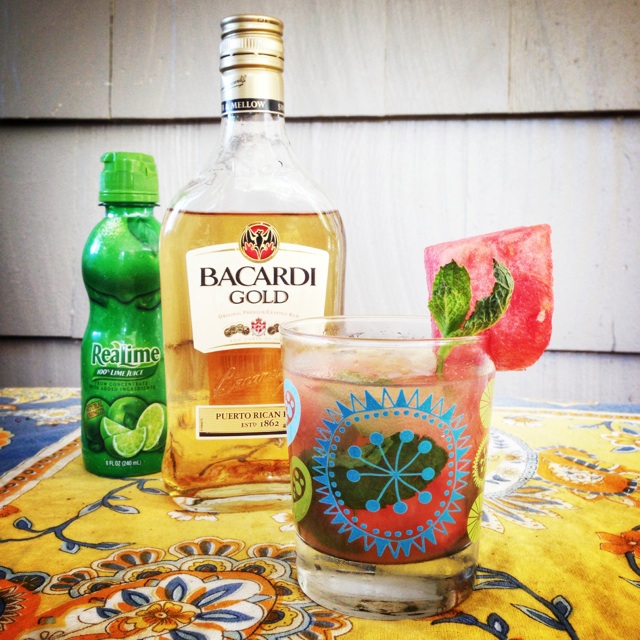 Jalousie Plantation's Watermelon Delight
Island: St. Lucia (Southern Caribbean)
Origins: A signature cocktail from Jalousie Plantation on St. Lucia.
Ingredients:
2 oz. Chairman's Reserve rum
2 oz. Perrier or club soda
1 tsp. brown sugar
½ oz.  lime juice
Mint leaves
Cubed watermelon
How to prepare:
Muddle the mint leaves and lime juice in a glass, add brown sugar then ice. Next, add watermelon cubes, then mix in the rum and soda and serve with a garnish of mint or lime.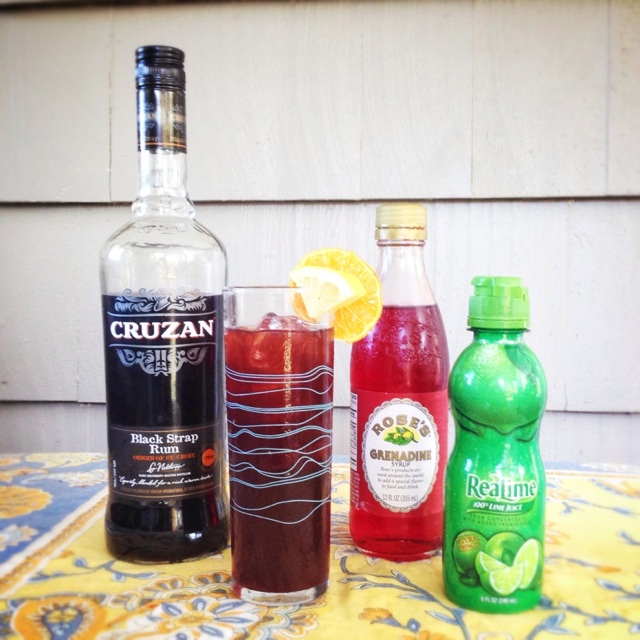 Planters punch
Island: Jamaica (Western Caribbean)
Origins: It should be no surprise to anyone that a rum punch was conceived on a huge rum producing island, such as Jamaica. What may surprise you, though, is that the first recorded documentation of recipe dates back to September 1878 when the London magazine Fun ran instructions, in verse, for making "Planter's Punch! A West Indian Recipe:" 
A wineglass with lemon juice fill, of sugar the same glass fill twice
Then rub them together until
The mixture looks smooth, soft, and nice.
Of rum then three wine glasses add,
And four of cold water please take. A Drink then you'll have that's not bad —
At least, so they say in Jamaica.
For our cocktail, we used Trader Vic's classic recipe from 1947.
Ingredients:
3 oz. dark rum
1 oz. lime juice
½ oz. lemon juice
½ oz. grenadine
¼ tsp. superfine sugar
How to prepare:
Stir well with ice, then strain into a Collins glass filled with ice. Garnish any way you see fit and stick a straw in it for good measure.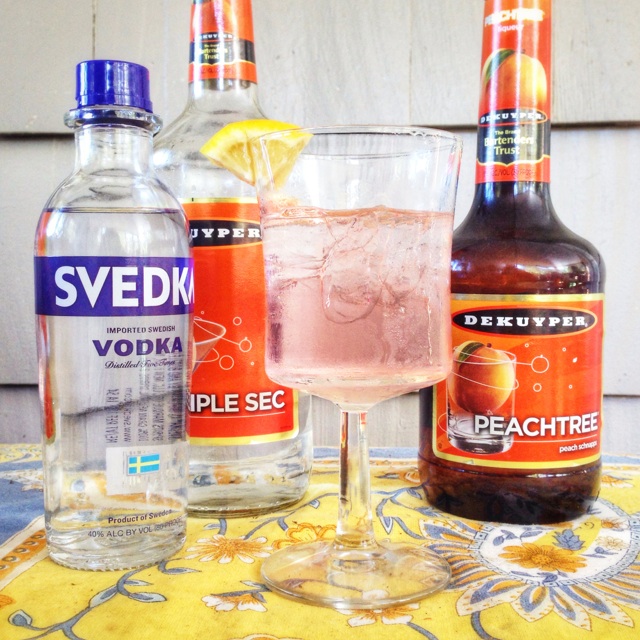 Cayman Lemonade
Island: Grand Cayman (West Caribbean) 
Origins: Calico Jacks on Grand Cayman
Ingredients:
1 oz. vodka
1 oz. triple sec
1 oz. peach schnapps
Cranberry juice
Club soda or seltzer
How to prepare:
First, mix the vodka, triple sec and peach schnapps in a shaker. Pour mixture over ice, add a squeeze of lemon and a splash of cranberry juice and soda, stir and enjoy.
While all of the cocktails were tasty, two of them really hit on all the right notes; Planters Punch and Bushwacker were our two favorites. Since both are from opposite routes, we mixed up another round of each to determine the winner. When the glasses emptied it was Planters Punch that we kept talking about…so…Jamaica and the Western Caribbean in November it is!
This post was created as part of my collaboration with Carnival. As always, all of the opinions, thoughts, and ideas in this post are my own.