My Caribbean Carnival cruise last month inspired all sort of fresh & fun flavors! These tacos are a perfectly balanced family meal, with a Mexican twist!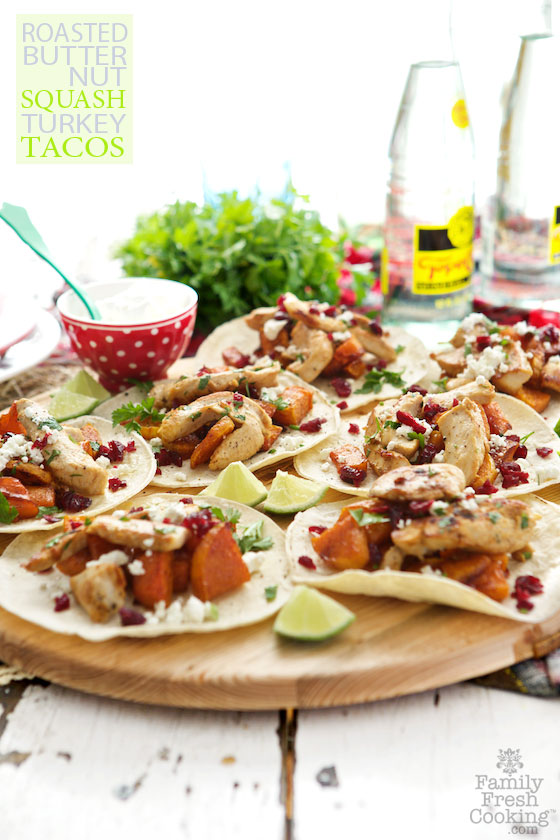 On my cruise in the Western Caribbean I enjoyed so many regionally inspired flavors. Fresh Mexican food was everywhere. Cooking it up at home brings back memories of the seas! In this dish, fall & winter flavors pair perfectly with corn tortillas in these Roasted Butternut Squash & Turkey Tacos.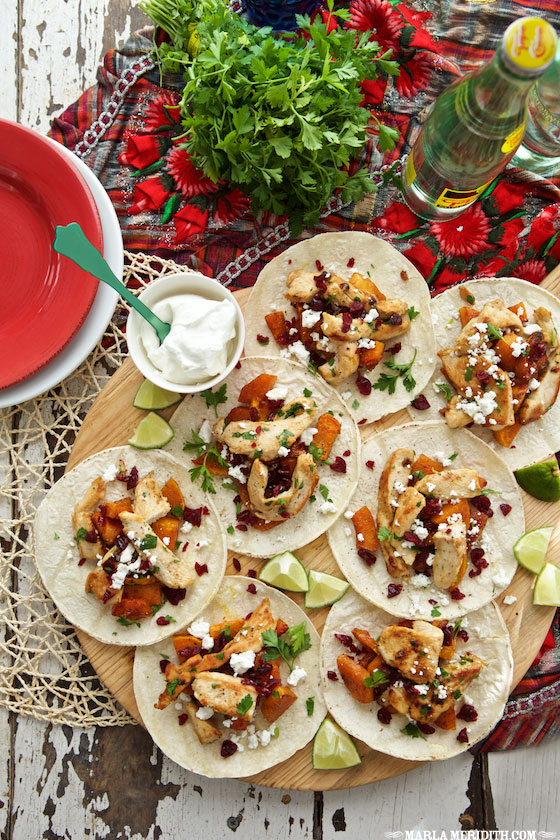 Use Thanksgiving turkey leftovers, or cook up some boneless turkey breast which is what I did here.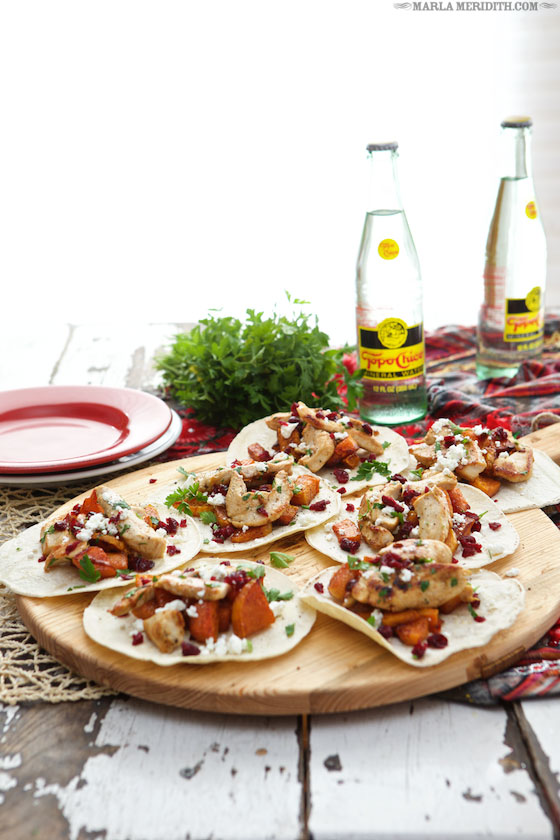 For the butternut squash, I cut, seeded, peeled & cut it into bite sized pieces. Then it was tossed with olive oil, sea salt, pure maple syrup, cinnamon, salt & pepper.
Lay it out on a sheet pan in a single layer & roast at 400 degrees for 30 minutes.
Your house will smell holiday festive when the squash roasts. This dish is perfect for entertaining & for family meals. My kids & hubs loved it!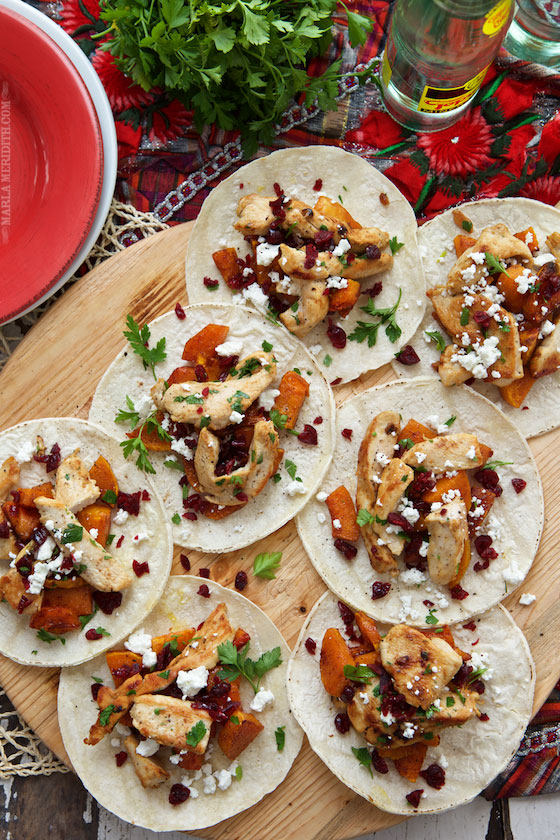 I hope you enjoy my pairing of Thanksgiving meets Mexico flair! For more cruise inspired recipes please follow my Pinterest board.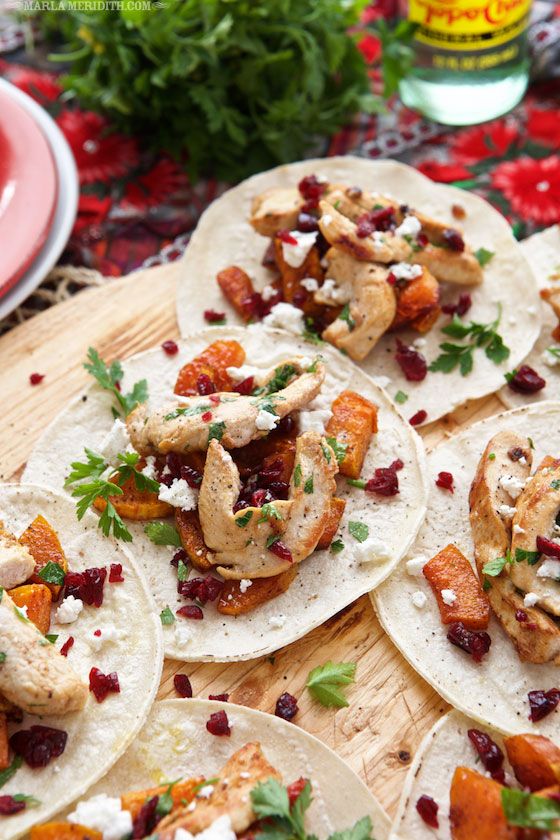 Ingredients
Roasted Butternut Squash
1 butternut squash (about 1 pound) ~ peeled, seeded & cubed
1/4 cup good olive oil
1/4 cup pure maple syrup
1/2 teaspoon ground cinnamon
1/2 teaspoon fine sea salt
1/2 teaspoon ground black pepper
Turkey
1 pound boneless turkey breast or cooked leftover turkey, trimmed into 2 inch pieces
2 tablespoons olive oil
1 tablespoon fresh parsley, chopped
2 cloves garlic, minced
1/2 teaspoon fine sea salt
1/2 teaspoon ground black pepper
Toppings & Tortillas
8 six inch corn tortillas
3 tablespoons crumbled goat cheese
3 tablespoons dried cranberries, chopped
3 tablespoons chopped fresh parsley
Directions
Preheat the oven to 400 degrees F with the rack in the middle.
Place squash on a baking tray & add all the ingredients for roasting.
Toss well until all the pieces are well coated in the oil & seasonings.
Bake for 30 minutes turning pieces with a pair of tongs once during cooking.
While the squash is roasting…

If you are using leftover turkey: reheat it in the microwave or oven. Season with some garlic salt, pepper & parsley to taste.
If using fresh, uncooked turkey breast: Heat oil & garlic over medium high heat for 30 seconds. Add the turkey pieces. Season & cook for about 8 minutes, until it is browned, cooked through & juices run clear.

Assemble: Place tortillas on a serving tray. Add some butternut squash to each. Top with the turkey, goat cheese, cranberries & chopped parsley. Serve immediately.
Awesome Taco Recipe Links