Trying new foods and eating my way through a new city or country is hands down, my favorite way to travel. You can learn so much about a culture through their food, and there's nothing better than having a local show you their favorite bbq spot or watering hole as you navigate a new place.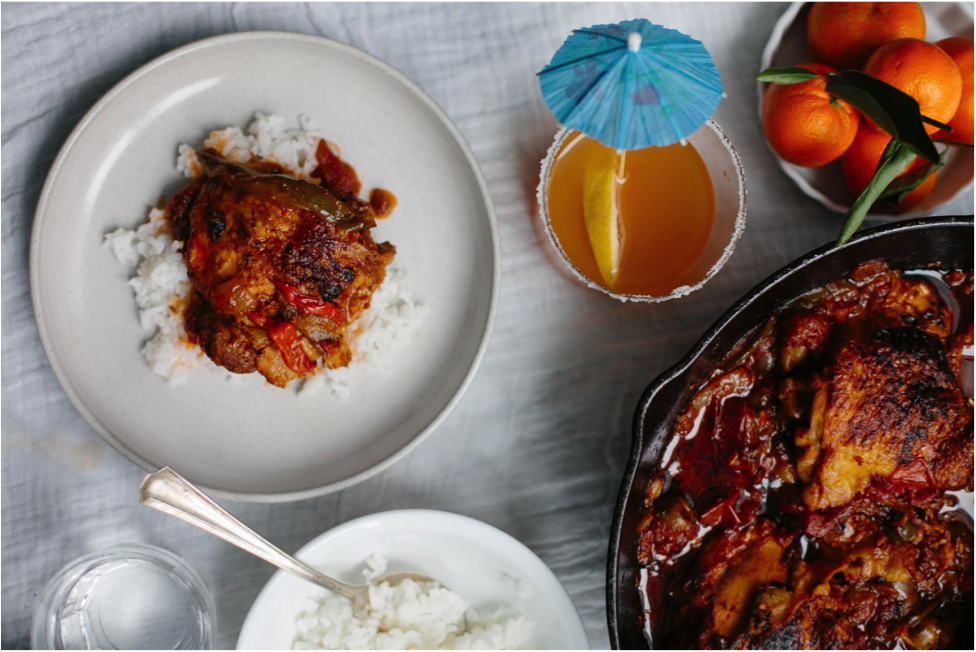 It's hard to believe it (especially because when we cooked this dish, there was snow on the ground!), but we'll be leaving chilly DC for the Caribbean in just a few days time on the Carnival Breeze. As a food lover, I'm so excited to explore all of the offerings both on and off the boat, especially since I've never been on a cruise before.
In researching some of the cuisine that we'd encounter at our ports, the Dominican Republic stood out to me. I'd been there a few years ago, and fell in love with the friendly people and the incredibly delicious cuisine. What better way to prep for a jaunt in the Caribbean than by recreating a traditional Dominican dish? We opted to try our hand at pollo guisado, a chicken dish that is very popular in the Dominican Republic. Until you make your way to the island yourself, this tasty chicken dish plus a recipe for a frosty rum cocktail will have to do!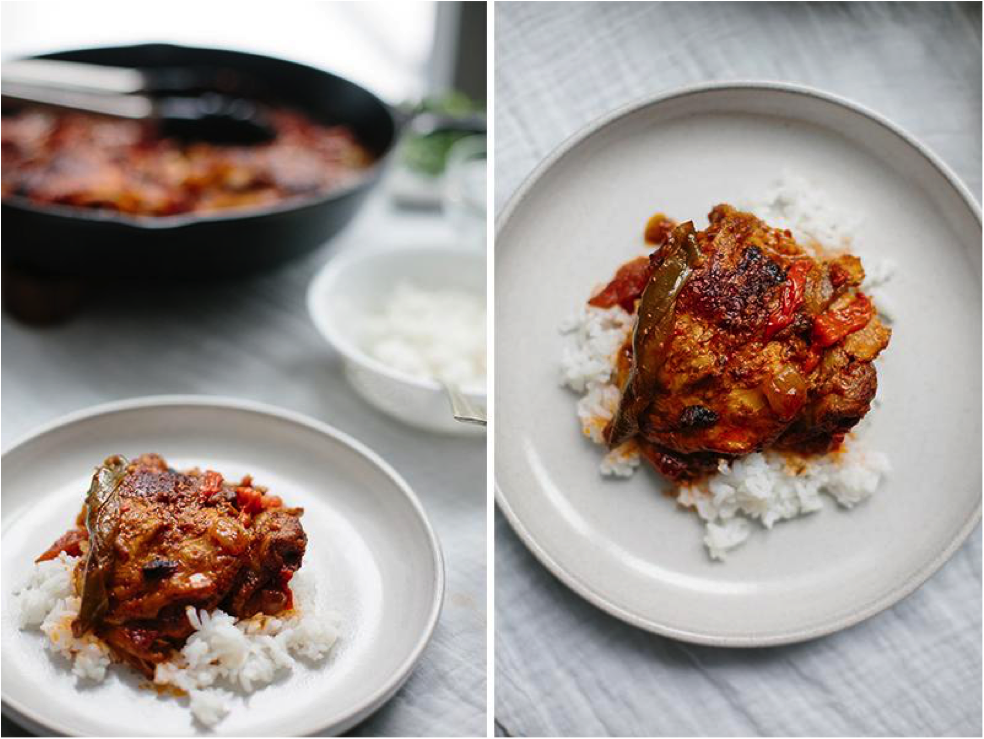 Pollo Guisado
Servings: 4 people
Ingredients:
2 lbs of chicken thighs (skin on and bone in)
2 limes, freshly squeezed
1 teaspoon of oregano
1 small onion, chopped
2 stalks celery, chopped
3 cloves of minced garlic
2 tablespoons of vegetable oil
1 teaspoon of sugar
4 small tomatoes, cut into bite-size pieces
2 bell peppers, sliced
1 jalapeno, diced with seeds removed
15-20 green olives
1 cup (8 oz.) of tomato sauce
cilantro for garnish
1 teaspoon of salt
½ teaspoon of pepper
Directions: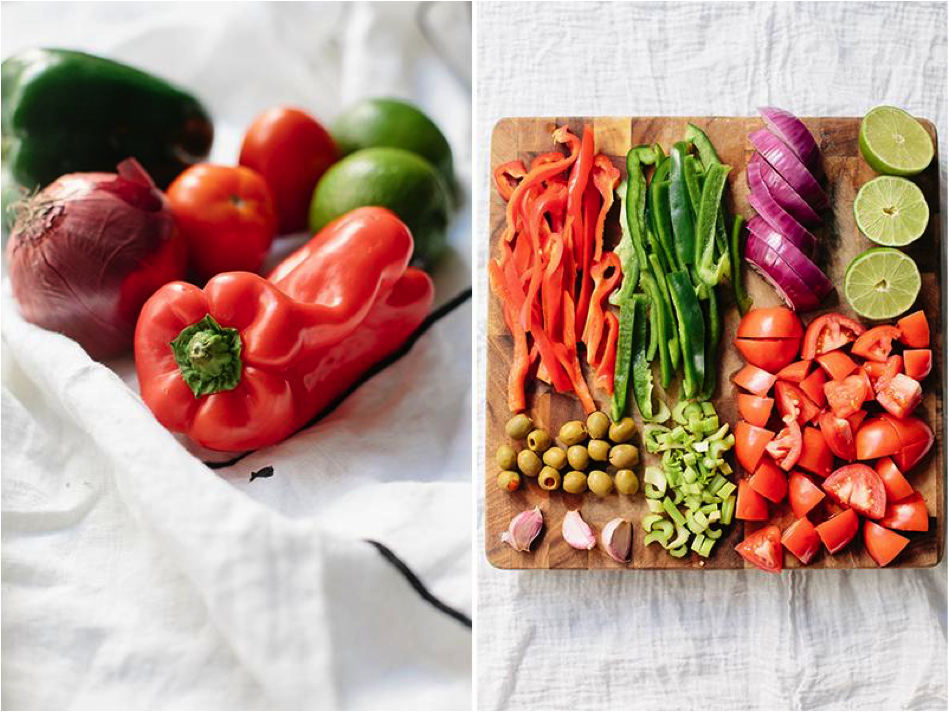 Squeeze the juice of both limes over the chicken thighs in a large bowl
Mix together the chicken, oregano, onion, celery, salt, pepper and garlic. Marinate for at least 1 hour in the refrigerator
Heat the oil in a large pot and add the sugar, browning it slightly over medium-high heat. Be careful not to burn the sugar
Add the chicken to the pan and cook for 5-6 minutes on each side until browned
Add ¼ cup of water. Cover and simmer over medium heat for 15 minutes, stirring occasionally
Add onion, celery, tomatoes, bell peppers, olives, jalapeno and garlic. Cover and simmer until the vegetables are cooked through, about 5 minutes
Add the tomato sauce and half a cup of water, simmer over low heat for 30-45 minutes to let the liquid reduce. Add salt and pepper to taste.
Plate a piece of chicken with some fresh cooked rice and top with cilantro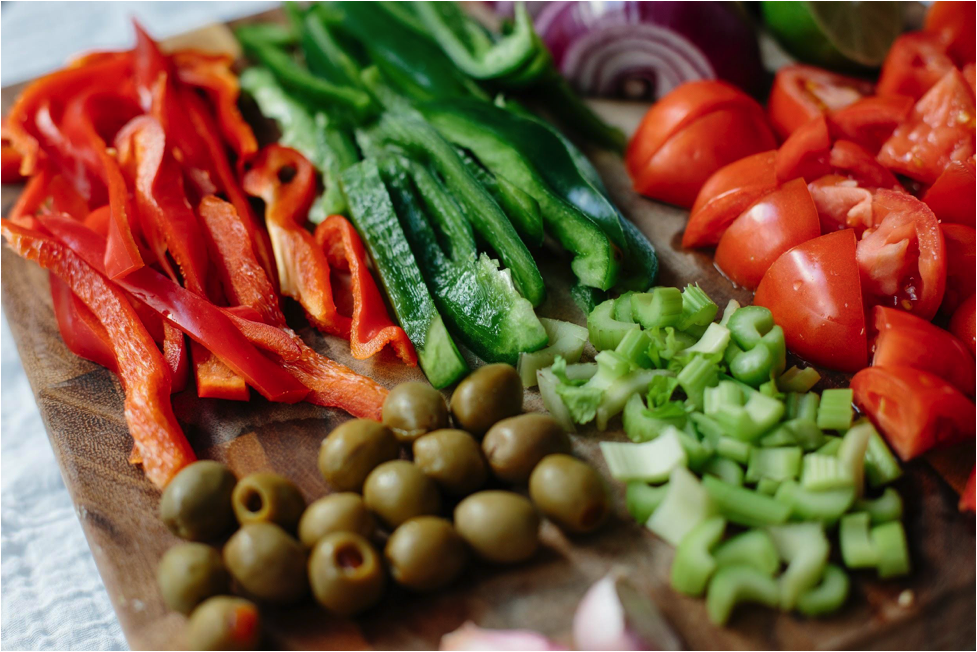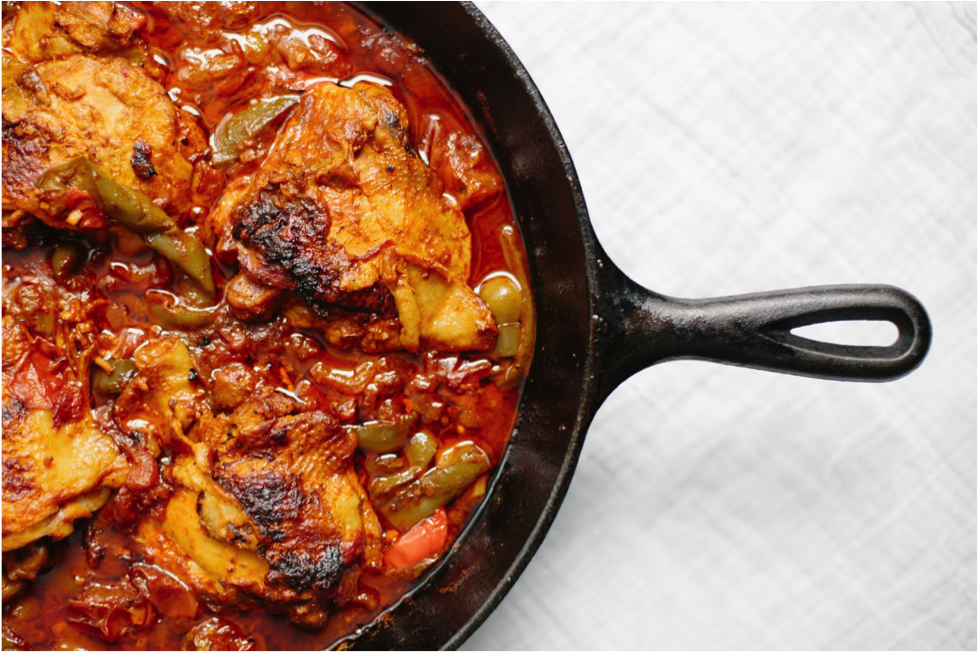 Citrus Rum Spritzer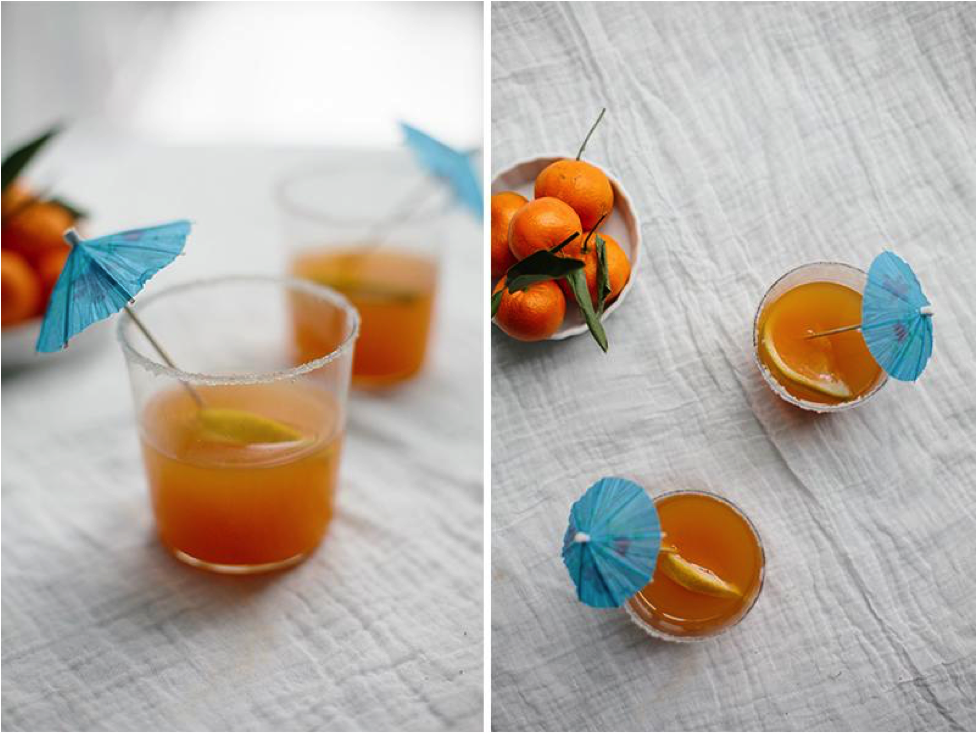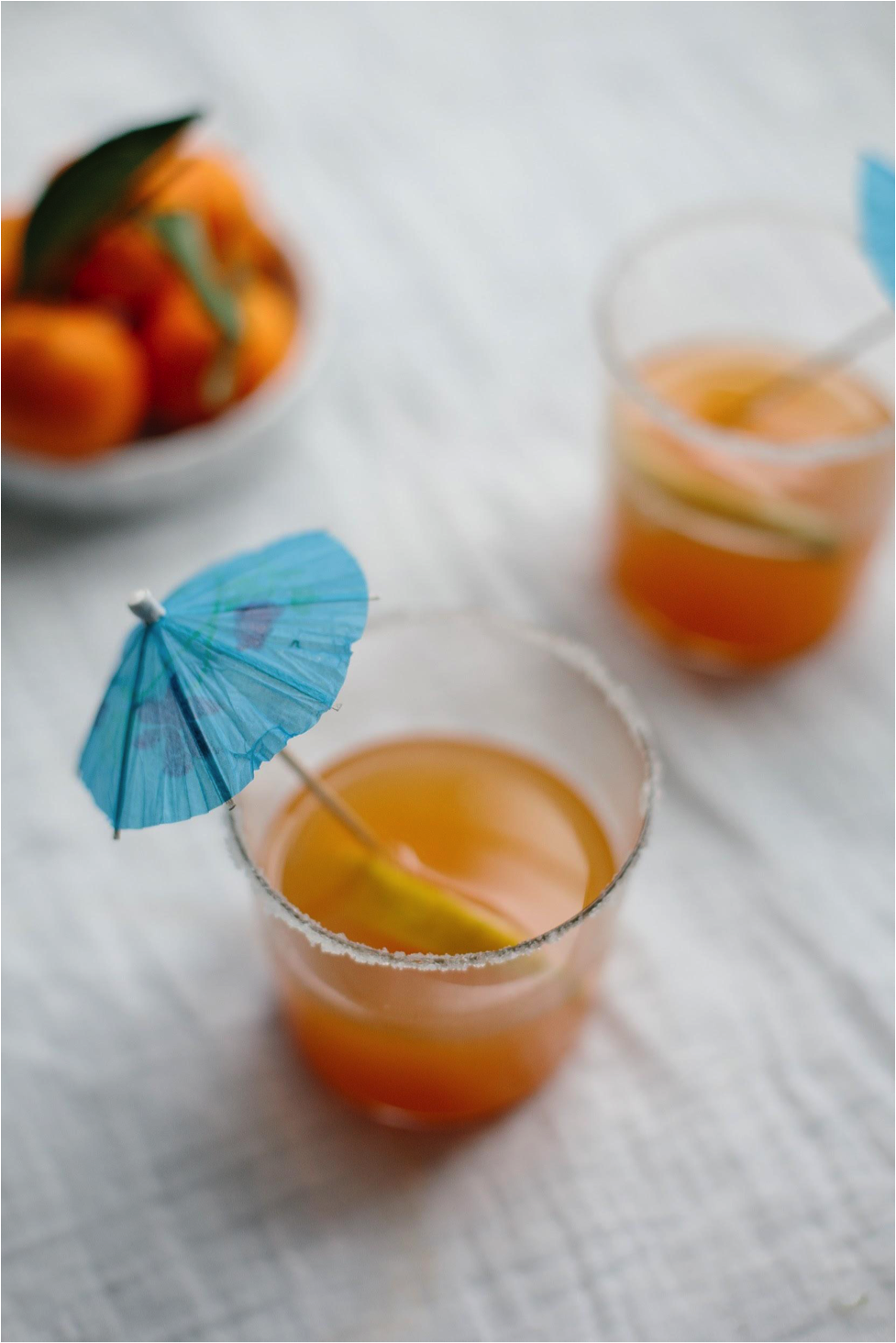 ● 1 oz. freshly squeezed orange juice
● 1 oz. freshly squeezed grapefruit juice
● 2 oz. dark rum
● ½ oz. simple syrup
● 2 oz. seltzer water
Mix all of the ingredients together in a glass filled with ice, stir to combine and serve with an umbrella for best results!