When it comes to food, I'm a creature of habit. I typically order the same items each time I dine at a restaurant. There's that level of comfort knowing that I'm going to love the food I order.
When we cruise with Carnival, I end dinner each night by ordering their signature warm chocolate melting cake for dessert. It's an incredible, chocolaty, gooey cake-like dessert that I crave when I'm at home.
On our last cruise, my husband and I had a special date night at The Chef's Table – a multicourse dinner hosted by the ship's chef. It's a meal filled with appetizers, entrees, cocktails and, of course, dessert. Come hungry and with an open mind – each dish is fantastic and you'll discover new foods too. The experience even includes a tour of the galley – it is fascinating to see how the ship's crew feeds so many passengers!
At the conclusion of our dinner, the chef presented everyone with a copy of the warm chocolate melting cake recipe – I was trying to play it cool, but secretly I was squealing with excitement.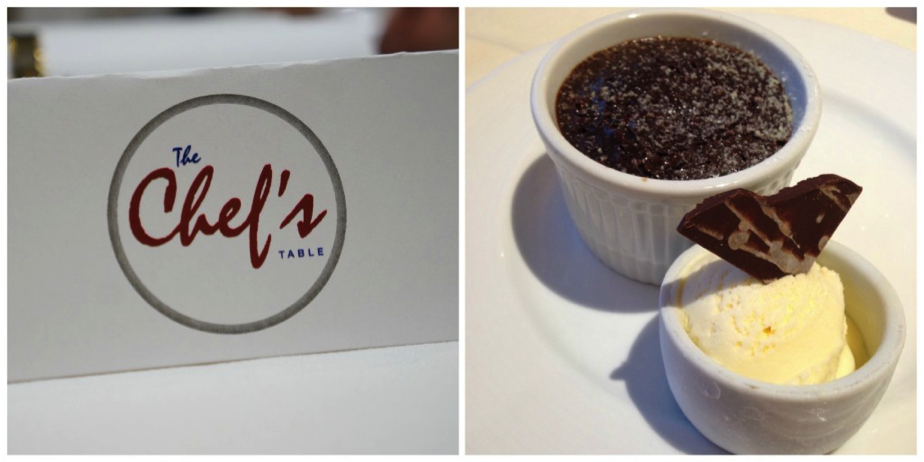 My husband and I couldn't wait to try and make it at home and, soon after we returned from our cruise, we decided to try our luck in the kitchen together. We had such a great time in the kitchen cooking and reminiscing about our past trips. I won't lie, he's the better cook and I relied on him to get everything just right – but we succeeded and replicated the perfect dessert!
Here's the exact recipe Carnival uses to make this delicious dessert –
Recipe: Warm Chocolate Melting Cake 
INGREDIENTS
6oz. Dark chocolate
6oz. Butter
4 Eggs
1.5oz Sugar
2oz. Flour
METHOD
Melt the chocolate and butter
Mix the eggs and sugar and whisk for a few minutes, then add flour
Add the egg mix to the melted chocolate and mix
Pour the mix in greased mold
Bake directly in the oven at 390F for 14 minutes
CHEF'S TIP
Make sure the eggs are at room temperature and chocolate is warm enough while making the mixture. Then, serve with ice cream and a fruit garnish.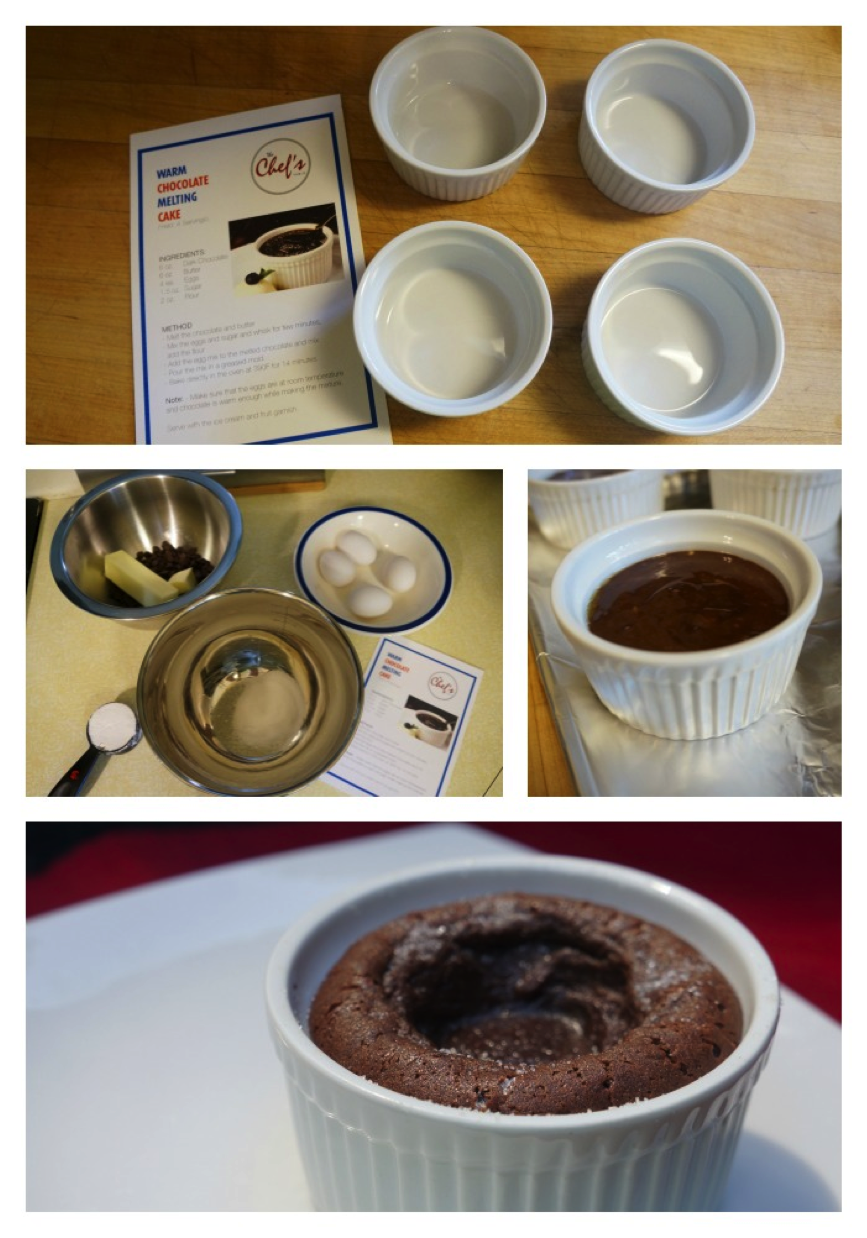 While there's nothing better than dessert on a cruise ship, I think we did a pretty good job recreating it on our own at home. It was a fun date-like activity for us to spend time together and the reward was a delicious treat reminding us of our great vacation.
With that said, I can't wait to get back to the 'real thing' again soon on our next cruise. Plus, that way someone else can do the dishes this time instead of me!
This post was created as part of my collaboration with Carnival. As always, all of the opinions, thoughts, and ideas in this post are my own.