My final trip this year will be a girlfriend's getaway to the Caribbean on a Carnival cruise for some relaxation and spa time to unwind before the holidays.  I'm feeling a little nostalgic about this trip since Carnival was one of my very first experiences traveling outside of the country.  At the time, my college roomie and I went down to Mexico to see Tulum and, at twenty-something years of age, it was the most exotic place I'd ever been.  It was my second taste of culture outside of the United States and where I officially caught the travel bug.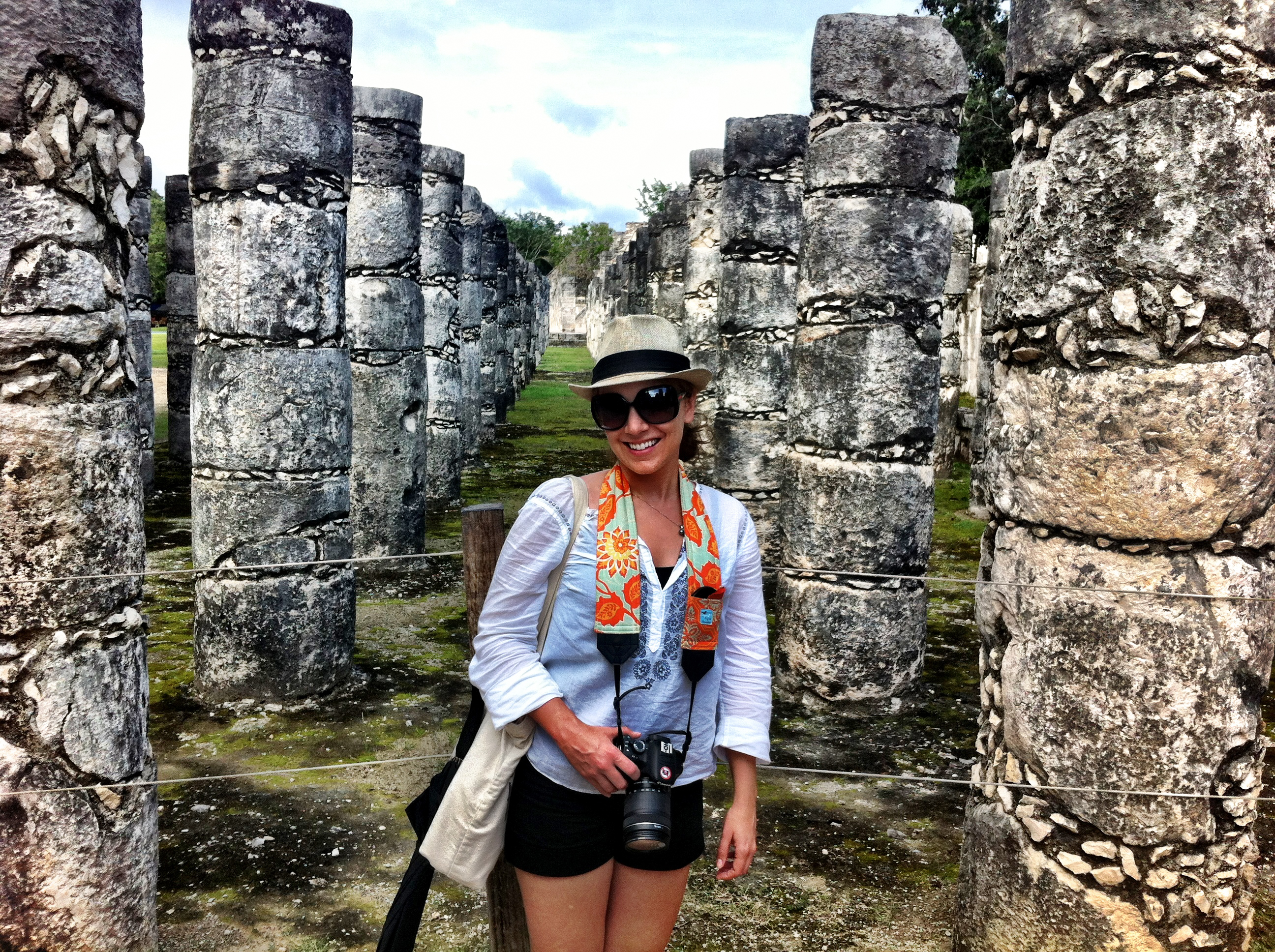 Traveling and loving it — on a previous trip to Mexico.
On this upcoming trip I'll be headed to four ports of call I've never been to before; the Bahamas, St. Thomas, San Juan, and Grand Turk.  I'm excited to get a little taste at each one!  Do you have any recommendations for me?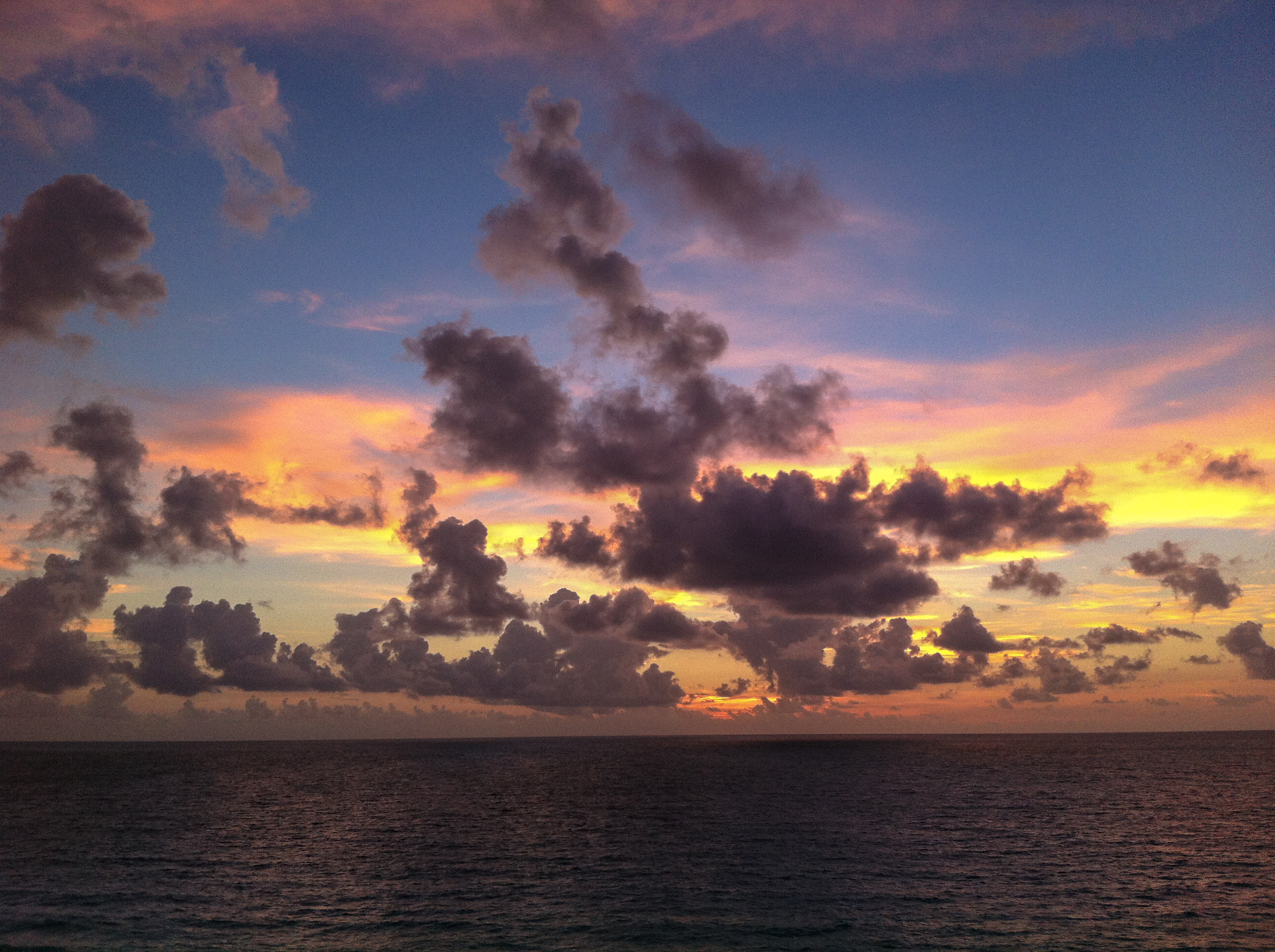 I can't wait to experience breathtaking sunrises and sunsets at sea
Here's what I've got so far:
We dock early in the Bahamas, so I'm looking forward to a relaxing "beach & book" day either at Paradise Island or Cable Beach.  And if time permits, I'd love to take a taxi over to Mahogany House for lunch in Lyford Cay.  Or we might stay a little closer to port for some some grilled lobster and conch at Oh Andros.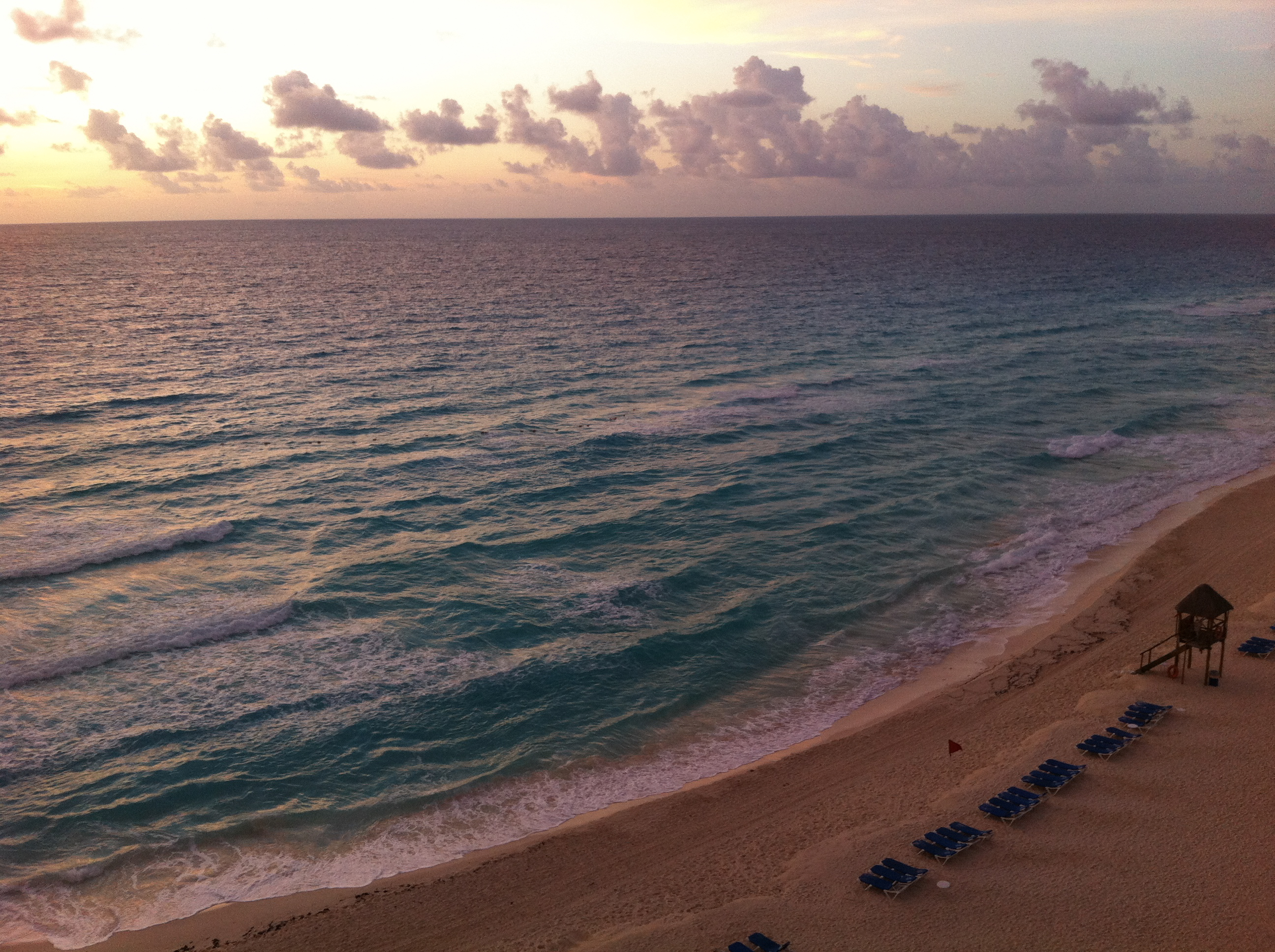 I love the beach and can't wait to get a taste of a bunch of Caribbean beaches during my cruise. This is a photo of a stretch of Cancun beach I took in 2013. 
In St. Thomas, I can't decide if I want a beach day or a mountain day.  To get some exercise, I thought we could climb the 99 steps up Government Hill to Blackbeard's Castle for an awesome view.  Or, we could stay down by the water to sail and snorkel our way into relaxation for the afternoon.  What do you think?  Any recommendations for the best views of the island?
My list for Puerto Rico is the longest, so thankfully, it's the one port where we have the most time on shore.  While I might not be able to fit it all in, we'll certainly try.  Since we'll be there all day, I think the best plan of action is to start with coffee in old San Juan at Cuatro Sombras and wander through the old city for some fab photos.  I definitely want to see the view from the top of one of the forts!  After a long walk, we'll have worked up an appetite for lunch at Chef Peter Schintler's Marmalade.  And after that, hopefully we can squeeze in some salsa dancing!  We've got to get back on board in the late afternoon, so I'll have to look for someplace open early enough to try some dance moves.
For our last port of call, I thought we'd wind down with some yoga on the beach and one final swim in the Caribbean.  Afterwards, I thought it would be a good time to get some leisurely shopping done in the duty free markets and get started on collecting Christmas presents for friends and family.
This post was created as part of my collaboration with Carnival. As always, all of the opinions, thoughts, and ideas in this post are my own.