Cruise vacations are one of the best ways to get a small taste of several exotic locations without betting the farm that you will enjoy a specific location for an extended period of time. Instead of pouring over tons of research sites and blogs looking for locations and activities, booking airfare, transfers, hotel accommodations, tours, and dining reservations, you simply pay your cruise fare, board the ship and let the excursions desk handle everything for you.
Excursions offered on a cruise ship are proven winners. The tour operators are the most reputable in their specific location and they work closely with cruise lines to ensure all passengers have fun and are returned to the ship in a timely manner so as not to miss the ship's departure. Excursion desks on the ship almost always have a "lowest price guarantee" as well.
There are all sorts of cruise excursions offered on each and every sailing to suit many tastes. Experiences run the gamut from ziplining, to waterfall climbing, to kayaking. You can interact with animals on safari, swim with dolphins, scuba dive and even snorkel. My favorite Carnival excursions are beach excursions and here are five not-to-be-missed.
#5 Freeport, Bahamas (Beach Getaway)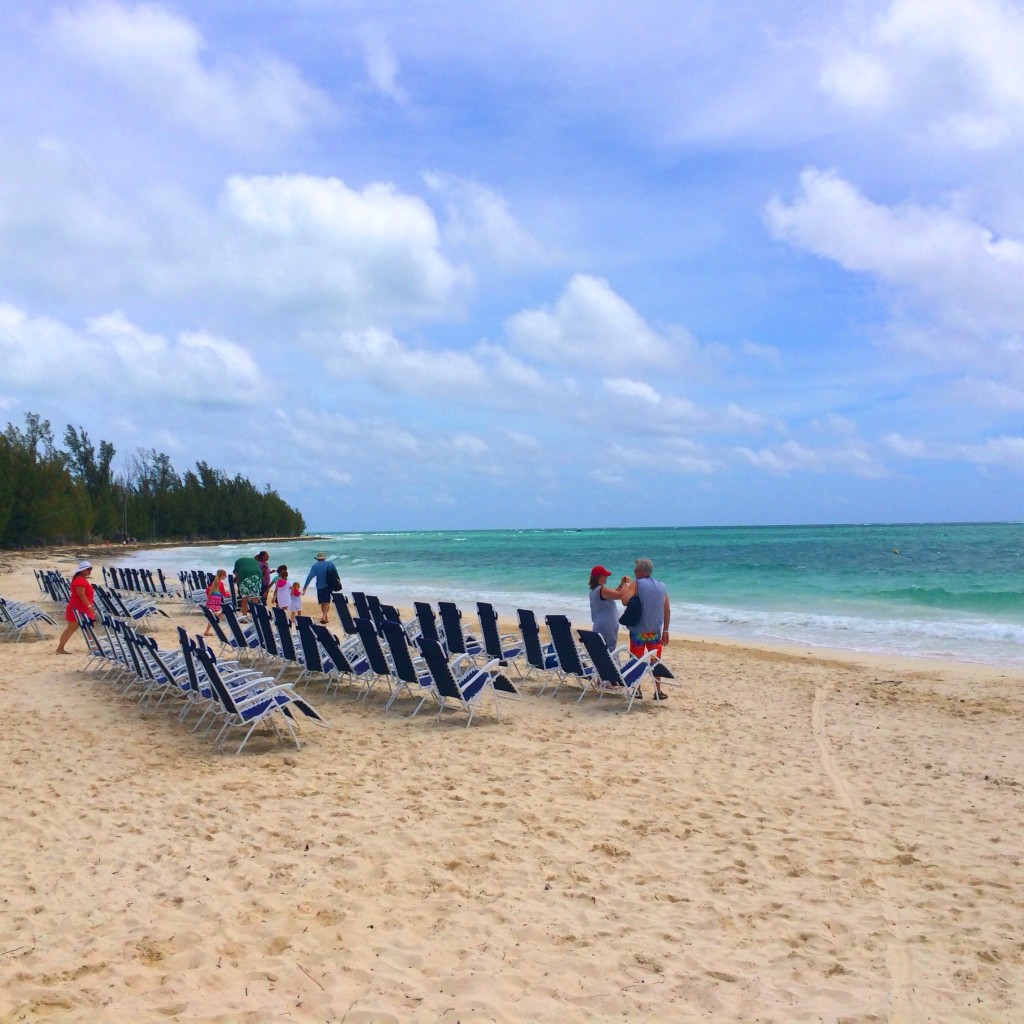 From the port, board a charter bus for a thirty minute ride to a small private beach on the island of Freeport. This stretch of powder white sand is lined with lounge chairs for sunning and directly behind you is an outdoor open bar and patio restaurant where chefs serve up fresh conch salad pulled right from the waters of the Bahamas. This excursion offers families with small children a playground area and there's an enormous inflatable water trampoline right off the shoreline.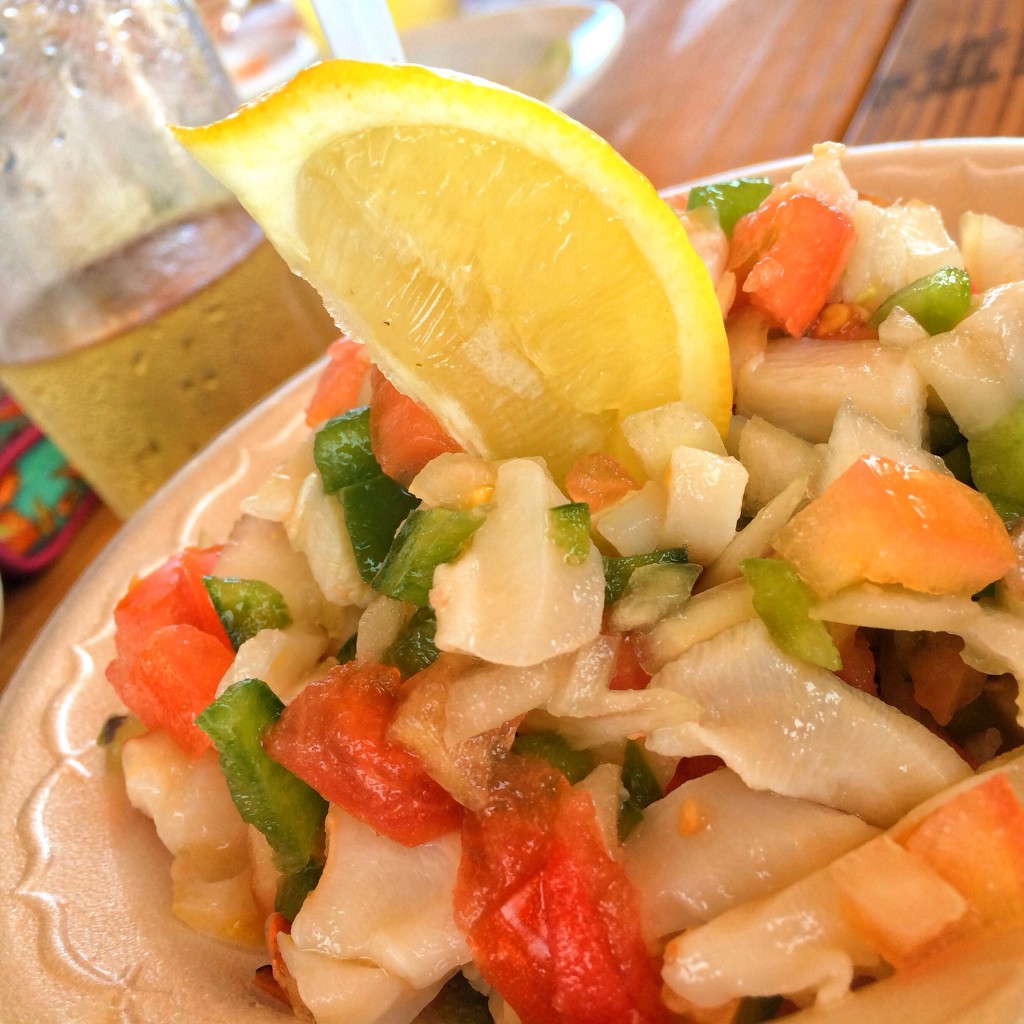 #4 Aruba (De Palm Island, Beach and Snorkel)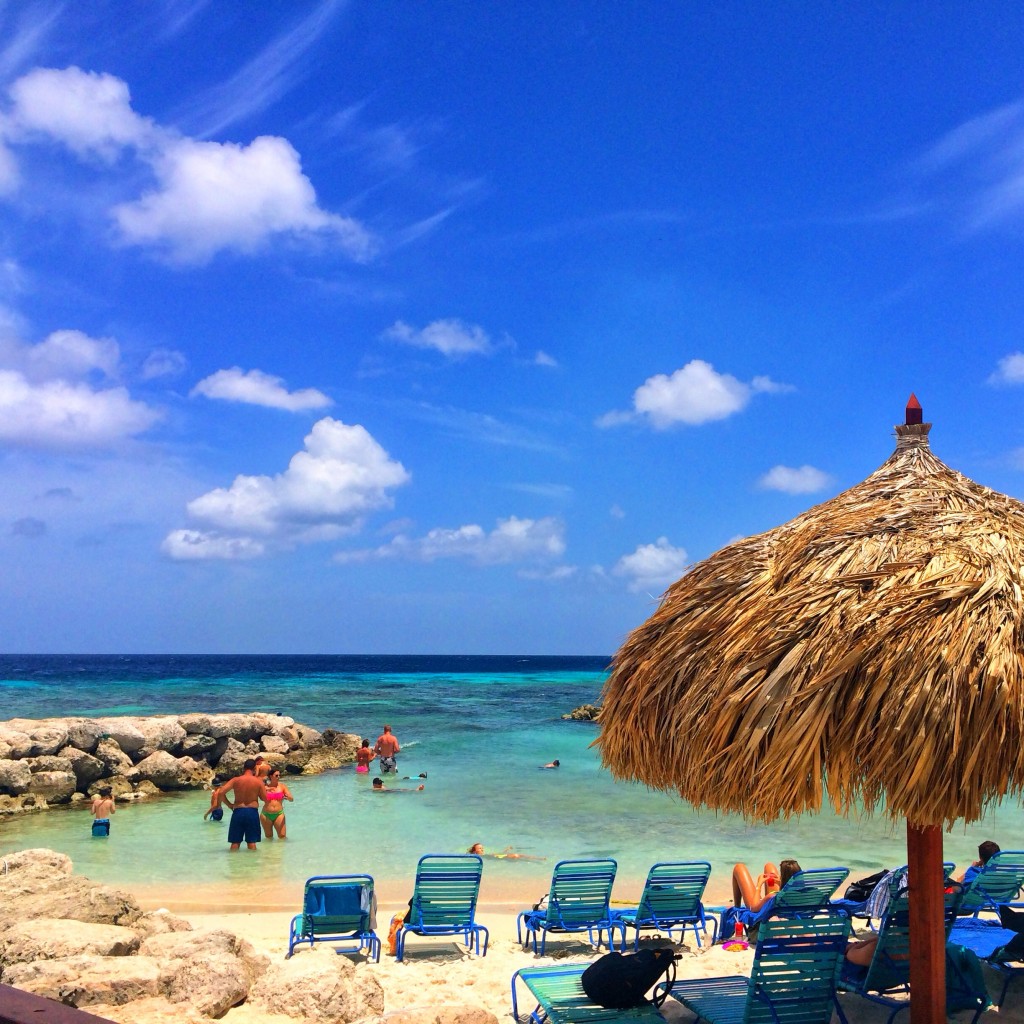 When you port in Aruba, it's a fifteen minute charter bus ride and then a five minute ferry ride to the private beach and water park known as De Palm Island. The man-made lagoon beach is fairly small, but the rock area surrounding the island is teeming with tropical fish. Take advantage of the complementary snorkel gear and find out what's 'under the sea'. There's a sizable water park for the kiddos. A lunch buffet with sodas and alcoholic beverages is included.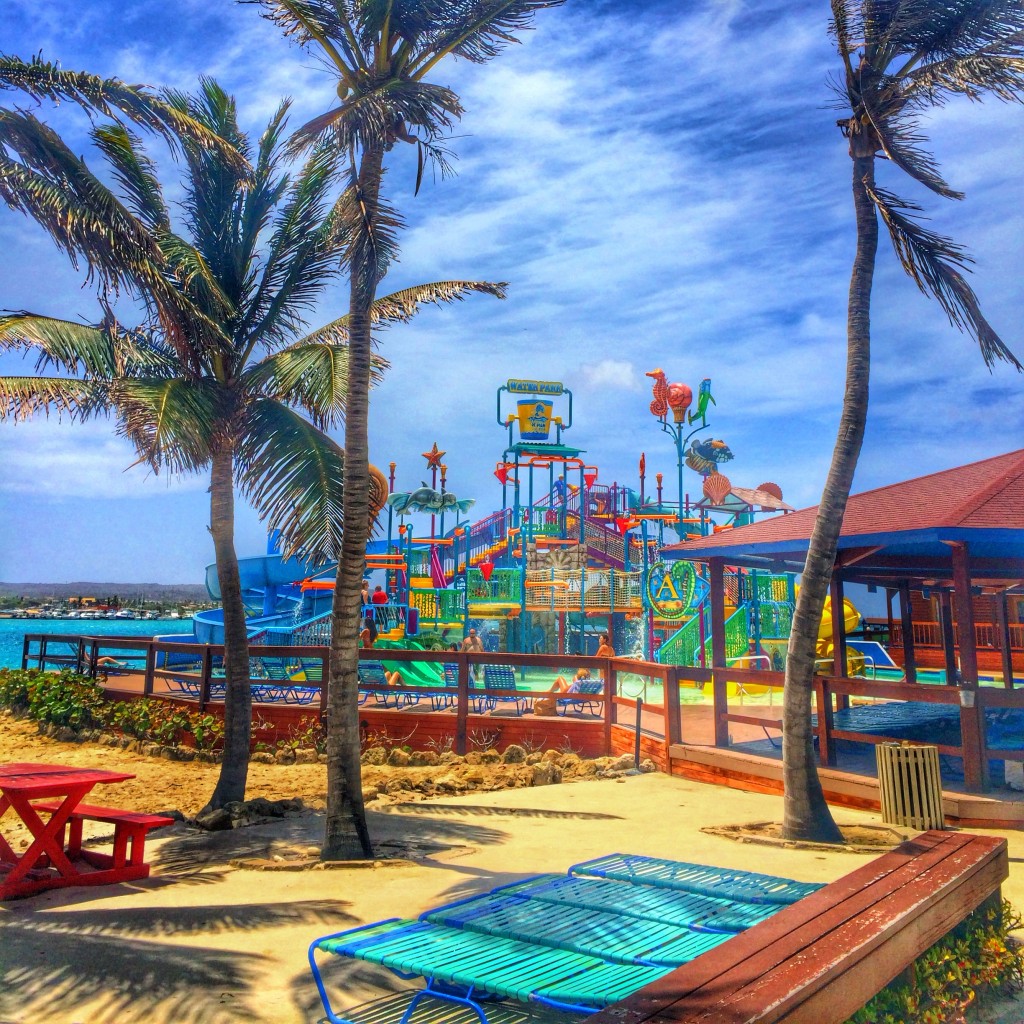 #3 La Romana, Dominican Republic (Bayahibe Beach Break)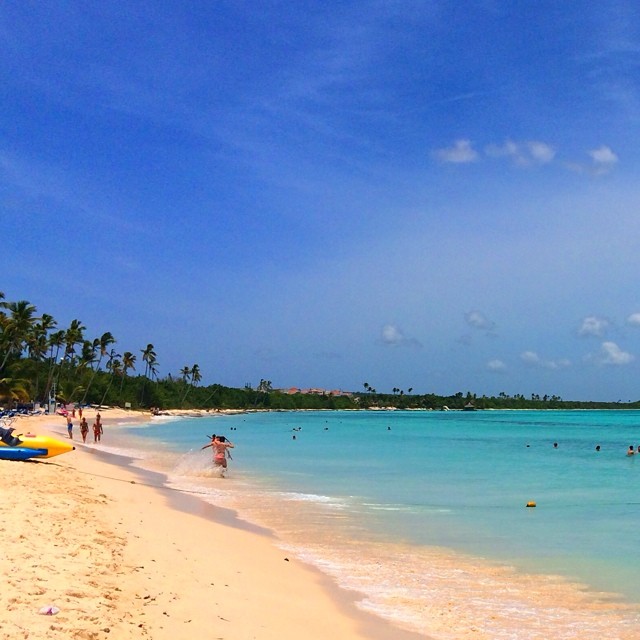 This stunning stretch of beach is located at the Be Live Canoa Resort. After a thirty minute motor coach ride from the port, guests are greeted by locals with an authentic rum and coconut cocktail cut right from the trees. Several palapas line the shore for guests wanting to escape the Caribbean sun to take a nap. This excursion also includes use of the resort's enormous lagoon style pool. Alcoholic beverages are included.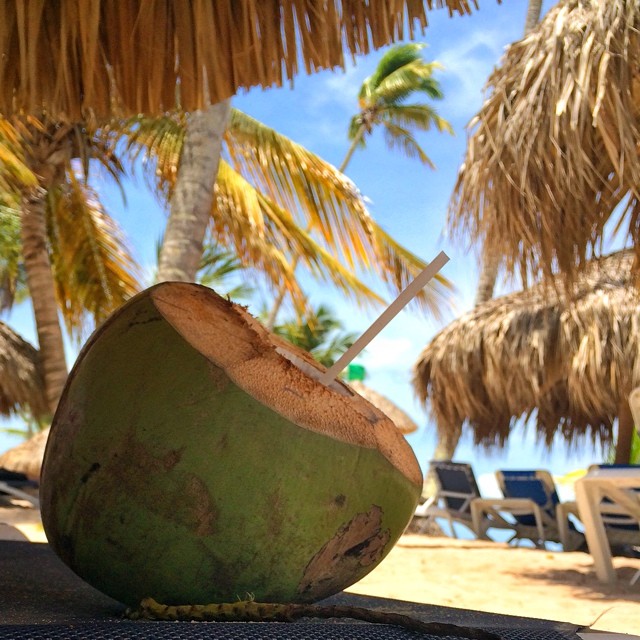 #2 Grand Turk, Turks and Caicos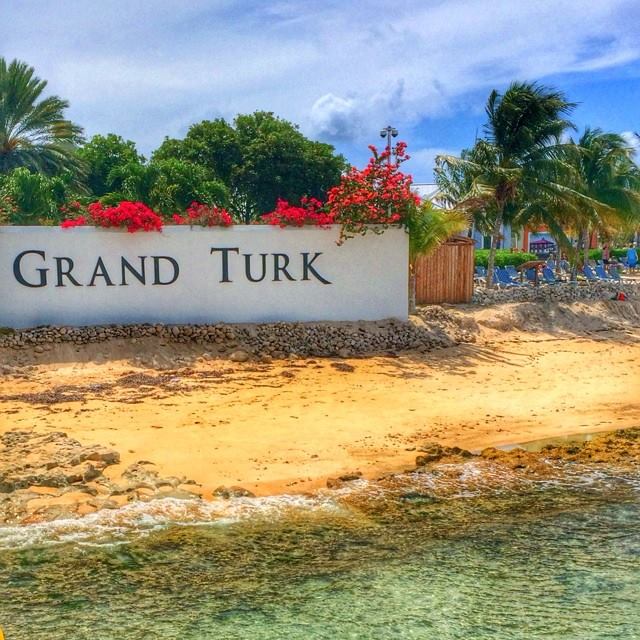 Grand Turk has a stunning beach right off the pier. Complimentary lounge chairs are provided and Jimmy Buffet's Margaritaville is a stone's throw away. Because the ship is so close, you can hit the beach early, reboard for lunch and then head back out to the beach for a bit before departure.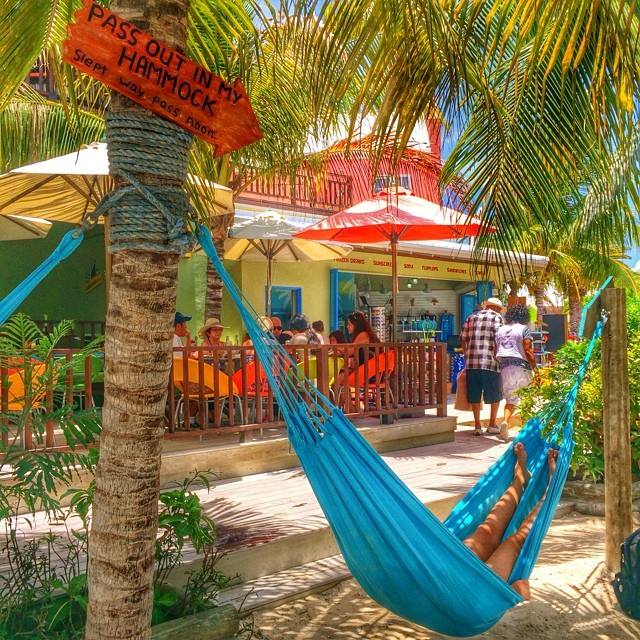 #1 Mahogany Bay, Isla Roatan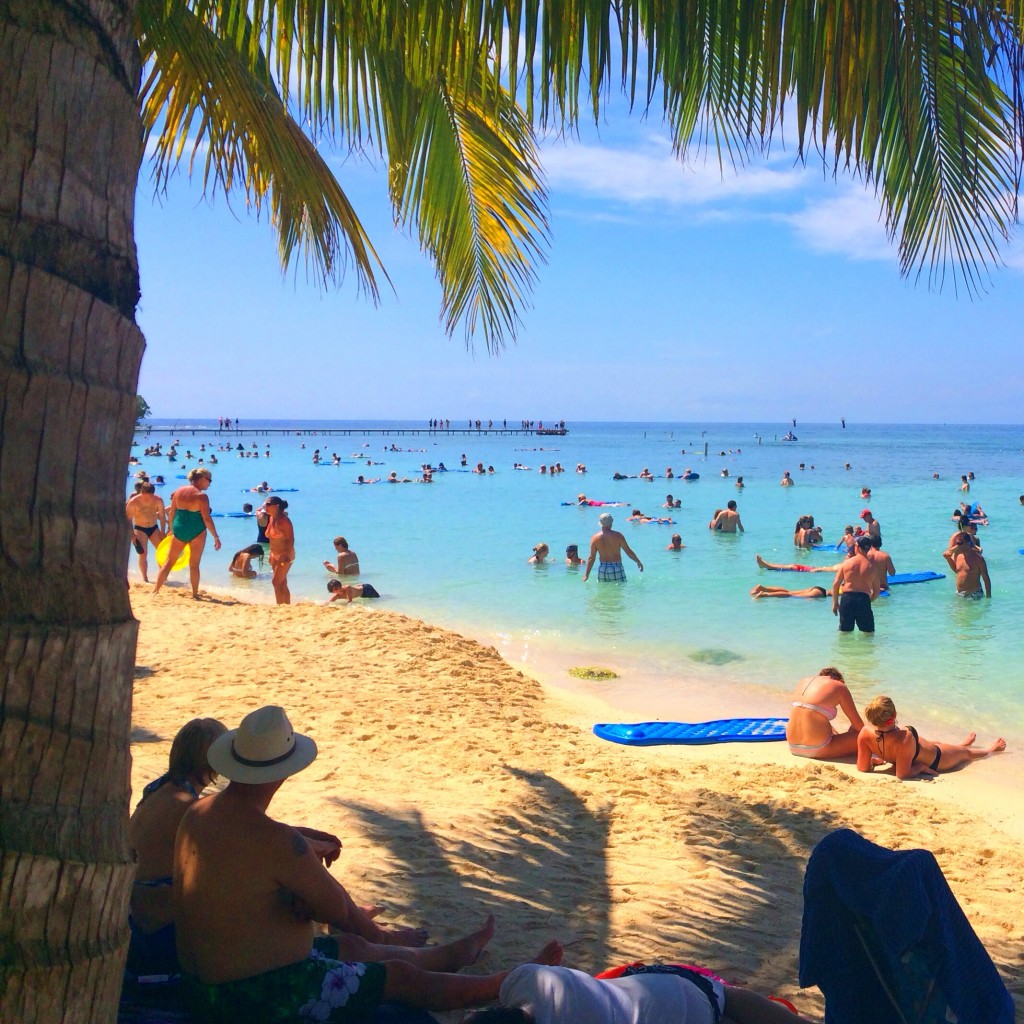 By far, the best beach port is Mahogany Bay at Isla Roatan.  This beach is also located right off the pier. It's just a short walk to get from the ship to the beach. Or, take a 5-minute ride on the chair lift from the cruise center. You have everything you'll need for a perfect "beach day" here. Lounge chairs are complementary and there is so much to do at and around the beach area from shopping to swimming with dolphins. A full service bar and several restaurants are available to vacationers. This is truly paradise.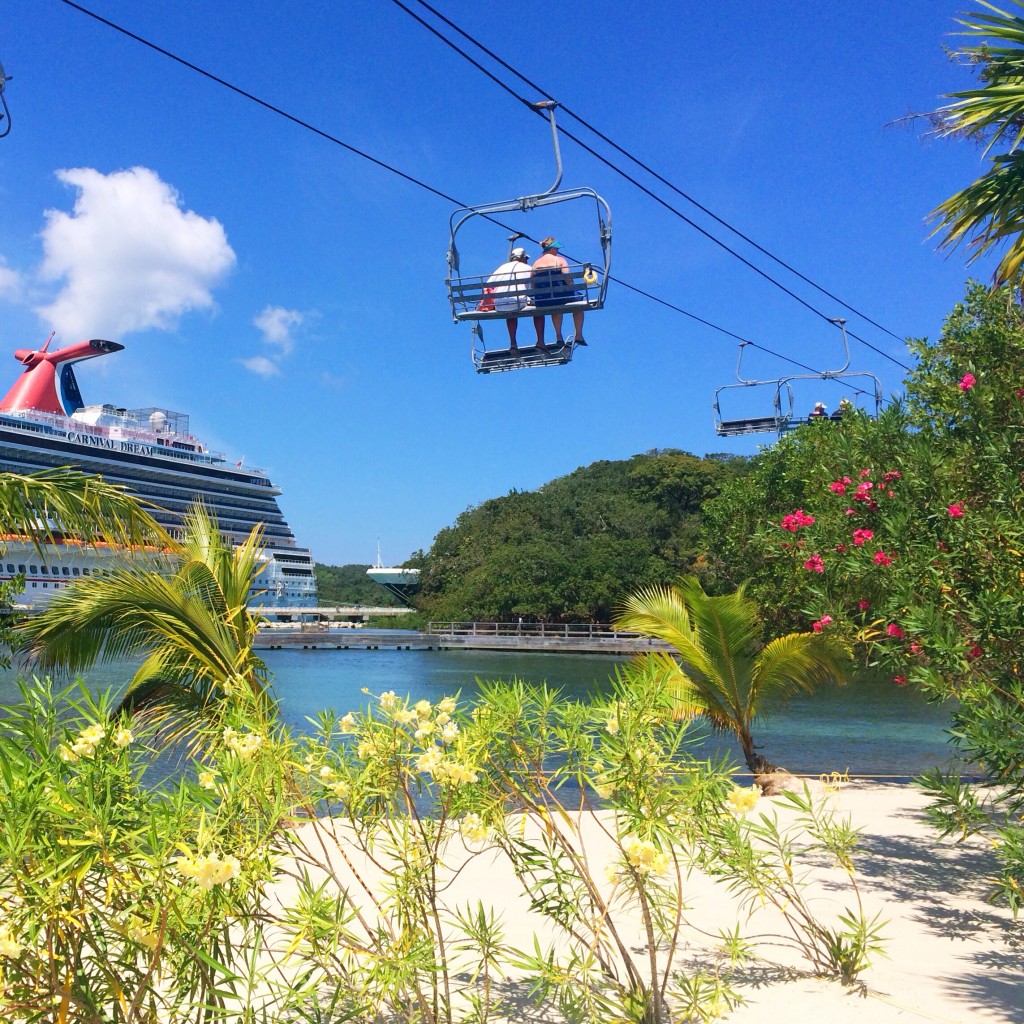 This post was created as part of my collaboration with Carnival. As always, all of the opinions, thoughts, and ideas in this post are my own.