I love to cruise. No, I really, really love to cruise! Cruising has totally changed my perspective on vacationing in recent years. My standard for dining has risen, my sense of adventure has expanded and my passion for turquoise blue waters and white sandy beaches has grown exponentially with each port of call I've visited. I've been on enough cruises to know the basics, so I typically lend my expertise to friends and family who are experiencing a cruise for the first time. For today's post, I asked a group of friends to give me their biggest question about cruising, and I think that these 12 things to know before your first cruise should go a long way in helping you prepare for your first cruise!
1. What do I wear?
By and far, this is the question I hear the most often. First, check your itinerary to see how many formal nights you'll have. Men can wear a suit or tux – but they can also get away with slacks and a button down shirt and tie. Women can wear a nice dress (think "Sunday Best") or go ALL OUT in a gown fit for prom, it's up to you! Dinner in the formal dining room is business casual with the exception of formal night. Pretty much anything goes except for shorts, sandals and tank tops.
2. How do I get the best deal on a cruise?
Sign up for your favorite cruise line's newsletter! Most cruise lines have special sales, as well as offer discounts for previous guests, state residents, military personnel and special affiliations. Once you subscribe, you'll receive notification whenever there is a special sale happening and you'll never miss the opportunity to save on that cruise you've been day dreaming about!
3. What happens if there is an emergency (medical, family accident, etc.)? What steps do you take to get home quickly?
Most cruise lines will allow you to get off the ship at a port of call to catch a flight in case of emergency but you MUST have your passport and photo ID – you can't do this if you only have a birth certificate. Carnival Cruise Lines offers a Great Vacation Guarantee, where you can receive a full refund(plus 10 percent and all travel expenses), if you decide you want to leave the cruise. Just keep in mind – you must notify Guest Services within the first 24 hours of the cruise and you can only get off the ship at a port of call, never at sea.
4. What cruises are better with kids?
I LOVE this question because I had the pleasure of experiencing the new Seuss at Sea and Camp Ocean programs on the Carnival Freedom this past summer, and I was blown away by how much fun they are – for the kids and the parents! When searching for a cruise with children, check to make sure they have children's programs that your children will enjoy.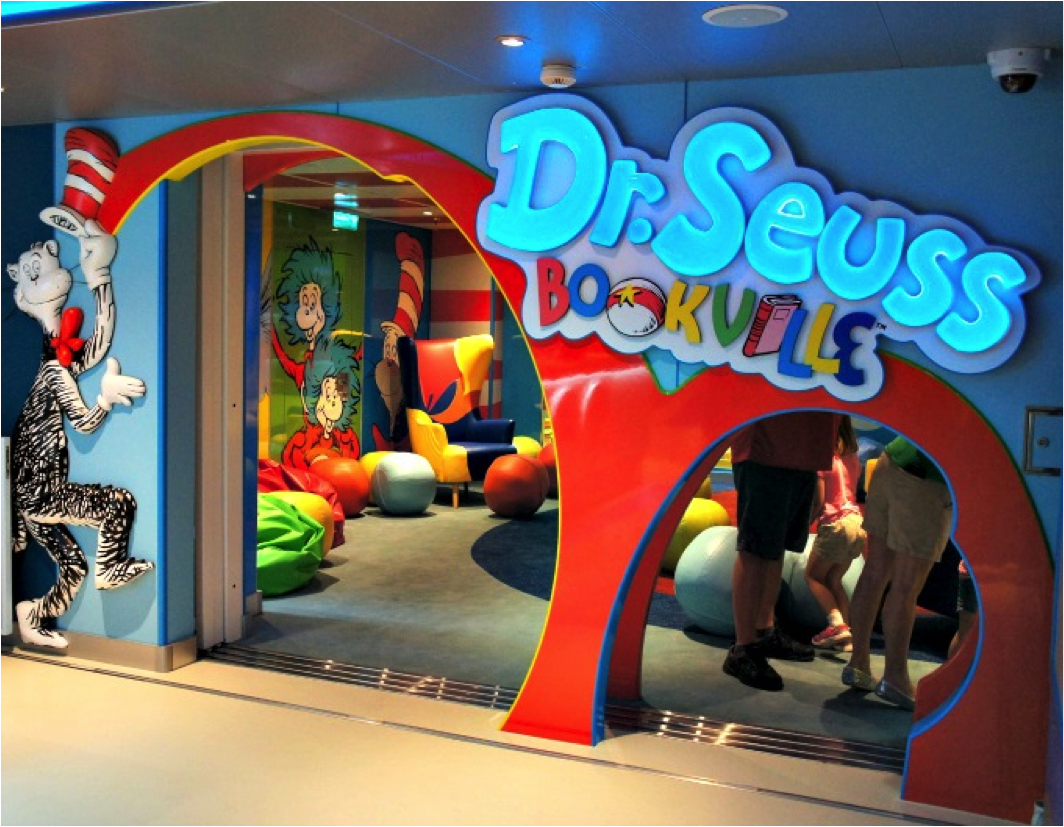 5. How do you prevent getting motion sickness?
This is probably one of the most common questions I hear when it comes to cruising. I recommend buying Sea Bands, the little elastics that you wear on your wrists. They press against your pressure points and help keep sea sickness at bay. You can also bring along Bonine or Dramamine, and when taken before you get on the ship, they help prevent motion sickness. You can also take them if motion sickness strikes. Make sure to buy the non-drowsy formula, or you'll wind up sleeping through your vacation!
6. How do I book/pick a room for the person who easily gets motion sickness?
If you are prone to motion sickness, choose a cabin in a higher deck midship. These rooms may also have the best views on top of offering smooth sailing!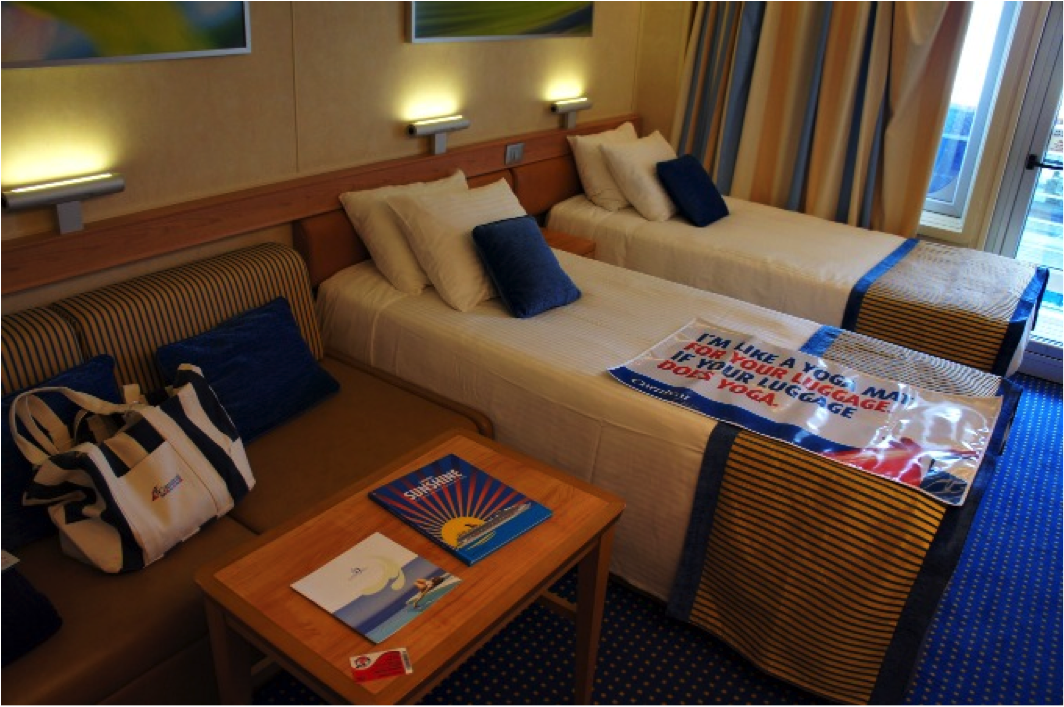 7. Is a cruise a good idea with toddlers/how does cruising with toddlers work best?
Carnival Cruise Lines offers free camp and babysitting services for children 2 and up,including for kids who aren't potty trained(staffers will change diapers as long as they're provided by parents). Angeline absolutely loved Camp Carnival – now Camp Ocean – when she was younger and still spends most of her time in the camp for teens, Club O2.
8. How much can I take part in WITH my toddlers?
If your toddleris enrolled in camp during a cruise, there are some times where parents are welcome to join them. This is usually referred to as "Family play."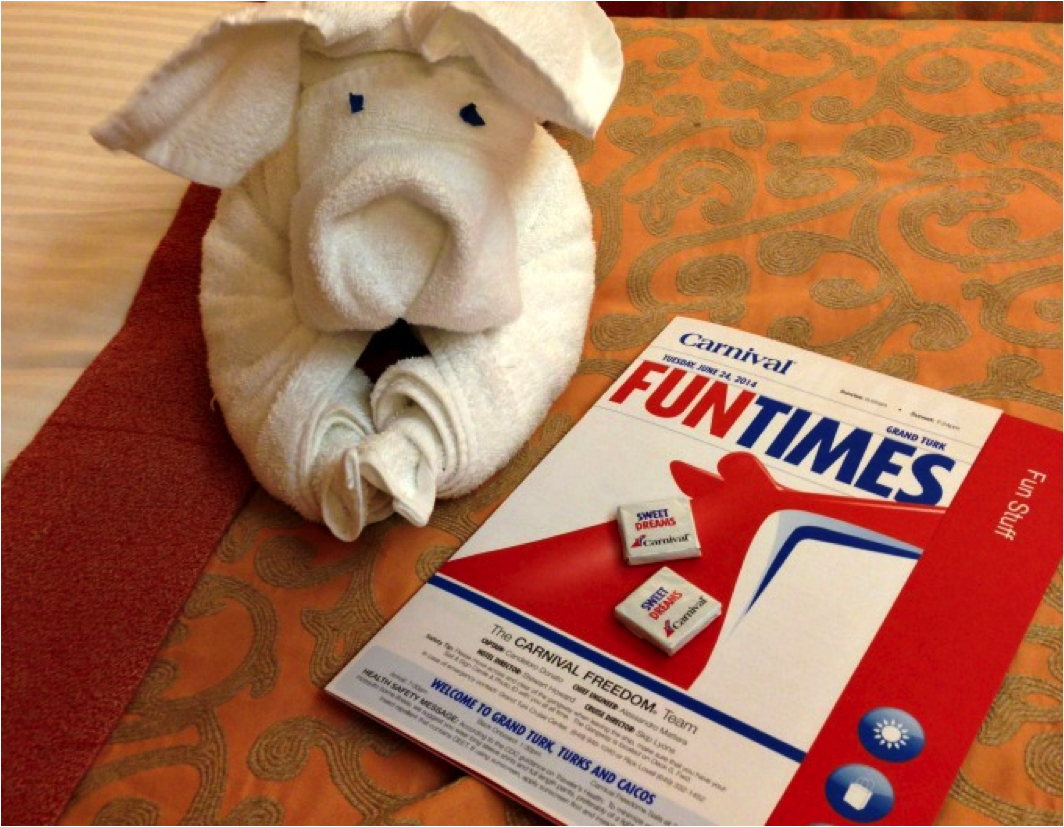 9. When is the best time to sign up for your shore excursion, before the cruise or once you get on the ship?
I highly recommend that you book your shore excursion BEFORE you set sail. Popular excursions sell out quickly!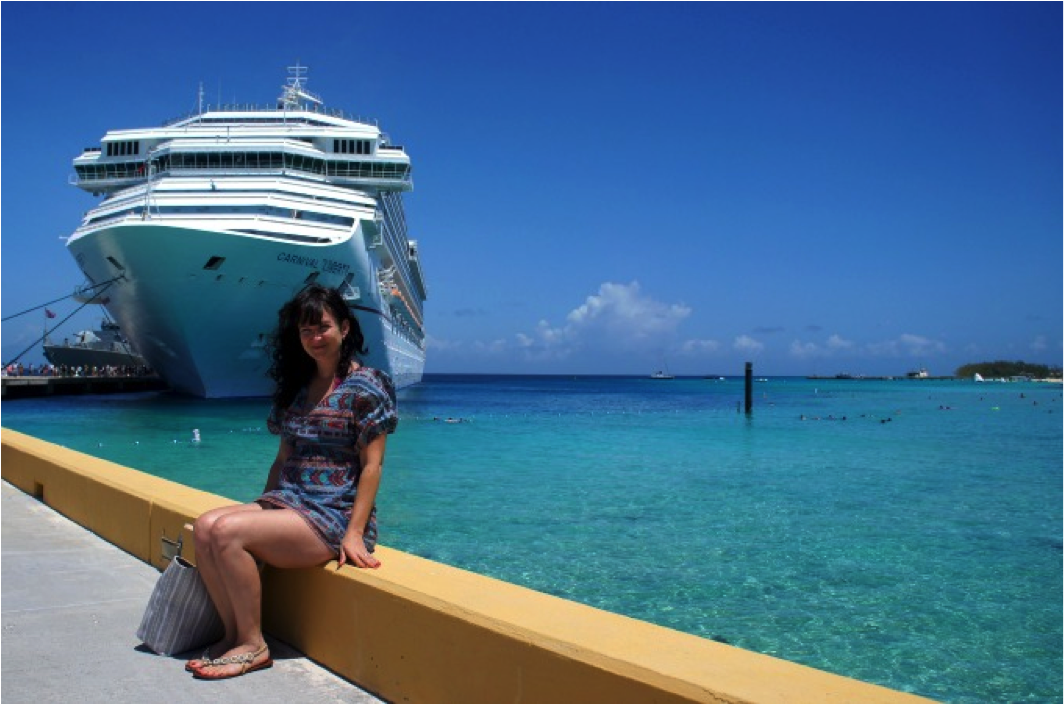 10. I want to know how to find out what's included in the price and what's extra?
This varies depending on the cruise line. Most cruise lines offer your stateroom, all meals in the casual dining spaces and dining rooms, musical shows, club entrances, karaoke and pool area for the price of your cruise. Many cruise lines offer upgraded dining options in specialty restaurants, spa services and some fun extras like martini classes or dance lessons. Getting off the ship at port of call is always free of course, but if you'd like to take an organized shore excursion, there is always an additional fee.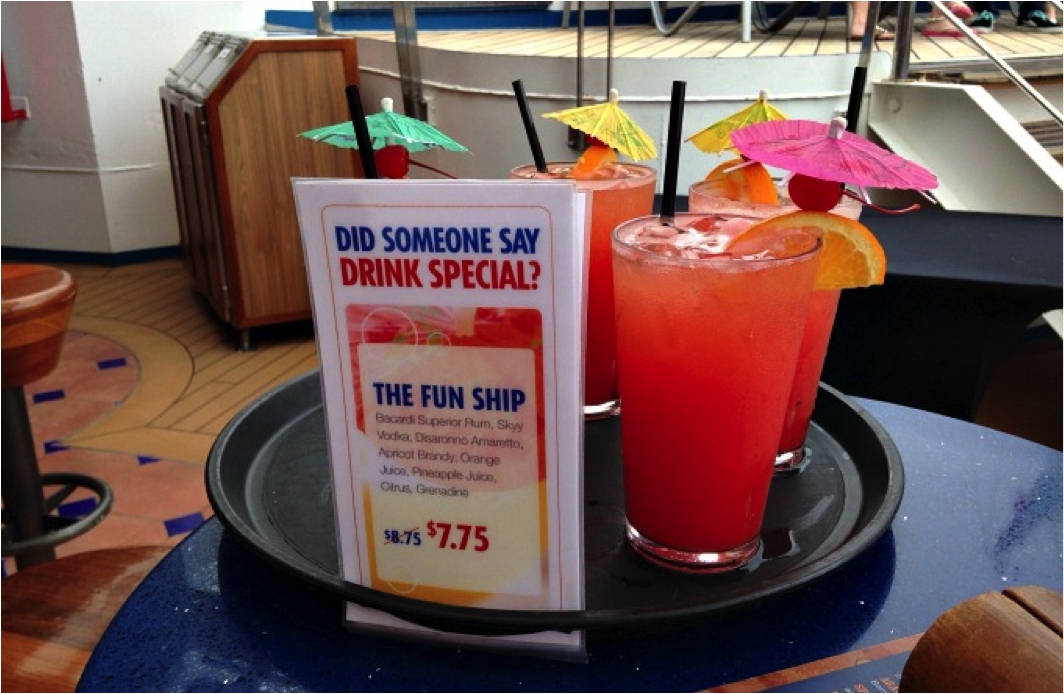 11. How do cruises handle food allergies?
Most cruise lines can work with a range of food allergies, but only in the formal dining rooms. I highly recommend that you speak with a vacation planner at the cruise line of your choice about this topic, as each cruise line handles food allergies differently.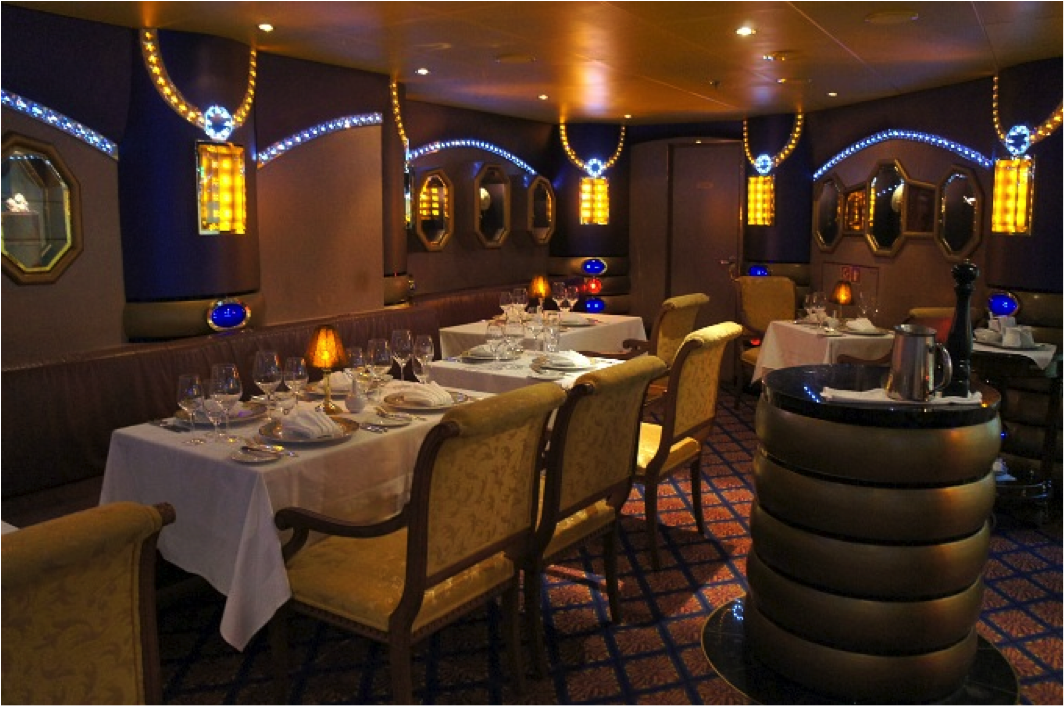 12. Can I bring food or beverages on board?
All cruise ships are different with respect to what you can and can not bring on board. Some cruise lines allow you to bring in a case of water, a 6 pack of soda, 2 bottles of wine – and some don't allow you to bring ANY sodas. Check with your cruise line before packing!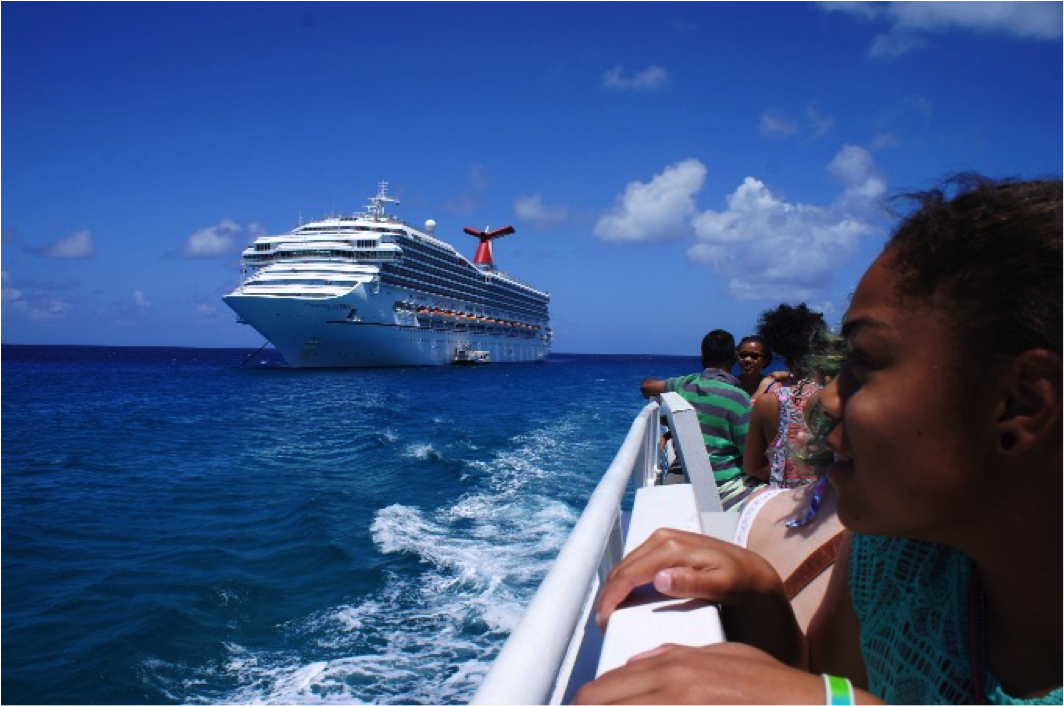 This post was created as part of my collaboration with Carnival. As always, all of the opinions, thoughts, and ideas in this post are my own.